IN THIS ISSUE
40th Anniversary

SUMMIT
August 16
only 30 spaces left!


"He Gives Me a
Good Life"

Women Moving Forward® in GENEVA in 2019

Grad Lunch Geneva

-----------------------------
2019 Workshops
Women Moving Forward®
March 13-15
Westlake Village, CA
$4750
1 space left
Enabling Purpose
April 2-4
Westlake Village, CA
$3750
Women's Leadership
Retreat®
April 30-May 2
Ojai, CA
$4950


Full

Managing Corporate

Change

May 21-23

Westlake Village, CA

$3750

Smart People

June 18-20

Westlake Village, CA

$4500

Leading Projects

July 15-19

Westlake Village, CA

$5000


Advanced Women
Moving Forward®
July 25-26
Westlake Village, CA
$3250

5 spaces left





40th Anniversary

Summit

Westlake Village, CA

$2500

Women Moving
Forward®
Sept. 18-20
Westlake Village, CA
$4750

6 spaces left



Enabling Purpose
Sept. 24-26
Westlake Village, CA
$3750

Advanced Men's Course
Oct. 15-17
Ojai, CA
$4950

Women's Leadership
Retreat®
New Edition
November 12-14
Westlake Village, CA
$4950


3 spaces left



Advanced Women
Moving Forward®
December 5-6
Westlake Village, CA
$3250

NEW
To bring WMF® or Advanced WMF®
to your company contact us
Spouses and Partners of Course Graduates can attend the Courses for half price
(this offer does not include the Advanced Men's Course or WLR)
To register for any course, retreat, or conference, contact our office. We accept MasterCard, Visa & American Express
There is a $500 discount when two or more people attend the same $3,750+ workshop from the same company and location.
You must register together and attend together
All prices are subject to change. No refunds are given
svvconsult@svanvleetconsult.com

Special Women Moving Forward®
Graduate Programs


Observing WMF®

All graduates are able to observe any WMF® public workshop

Availability is based on space
cost: $250 total ($450 US in Another country)


To Observe

contact Susan to reserve space.

Reviewing WMF®



A

ny graduate can attend a WMF® public workshop and be a full participant in the workshop


You will need to fully participate and be present for the entire workshop.

cost: 50% of the workshop cost
(currently $1875 in the US)

Reviewer spaces are based on availability.

Contact us for more information.



2019 Women's Leadership Retreat

®

April 30- May 2, 2019

Ojai, California

$4950

April 29 Make-up day




Advanced Men's




Course©




Oct. 23-25
Ojai, CA.

For those of you who want to bring this very special workshop to the men in your company contact us to schedule one.

This is the Men's version of WMF®

Men all over the world have taken this workshop and have been surprised by the results.

The cost:

$40,000 for up to 14 men

We strongly recommend
this workshop be done in locations and
companies where WMF® has been held.

If you only continue to train women but do not also re-train men you just make women more frustrated.




AUGUST 16, 2019
The Four Seasons Hotel
Westlake Village, CA.
We are excited to be celebrating our 40th Anniversary in Business By Inviting
40 of you to celebrate with us at:
THE FUTURE OF WORK
SUMMIT

FUTURE OF WORK in a #METOO Climate
Susan and John discuss the state of women and men in in the age of #meto
o
Life After Corporate Panel:
(All star panel that has successfully transitioned to post corporate careers)
Crossroads Reach Out Director-Human Sex Trafficking Prevention India & Cincinnati, Ohio
Award winning writer, public speaker, trainer and
Personal Development Coach
Ordained Minister Christian Church in the Southwest
Board President Saginaw Township Community Schools and STEM Advocate and Volunteer

Featured Speaker
:

Linda Kreger Silverman Ph.D
International Expert of Giftedness

BEING GIFTED TODAY
The Four Seasons Hotel and Spa
Westlake Village, CA. 91361
Early Registration Discount: Only $1,500 register by Friday March 1, 2019
Group Discount: $2000 (3 or more on one credit card):
Susan leading the first Women Moving Forward®
Women's Leadership Retreat® New Edition!!!

November 6-8, 2019
Four Seasons Hotel & Spa
Westlake Village, CA. $4950


Thank you for the great response!
Only 4 spaces left!
To register Contact Susan ASAP to have a conversation!

GENEVA, SWITZERLAND WMF®

Grand Hotel Kempinski, Geneva

OCTOBER 16-18, 2019 $6750 US
ONLY TEN SPACES AVAILABLE

REGISTER 2 OR MORE FROM ONE COMPANY &
RECEIVE A $500 pp discount
2 of 10 spaces are already gone. Only 8 left.
If you have 10 women "ready to register" for a particular date we will schedule a Women Moving Forward® or
Advanced Women Moving Forward® in your area.

In the US the cost per woman for Women Moving Forward® is $4750. Outside of the US contact us for pp cost.

Cost for Advanced in the US is $3250 pp contact us for cost outside of US

Contact Susan ASAP to schedule if you plan one of these in 2019! Our schedule is getting pretty full for the first 6 months
of 2019.

"He Gives Me A Good Life"

John and I were traveling back from
New Jersey a few months ago.

We entered the cabin on our plane and
arranged everything for the long flight
from Newark to LA.


A family came on. A mother with two small
children (both under 3, one was an infant)


The Wife found her seats and the husband
left and went back to his seat 5 rows behind
(same cabin).

She was left to deal with 2 little ones alone.

I asked if she needed any help and she said
she'd let me know. I suggested maybe someone would change seats with her
husband so he could be closer to his family.

She said, as she struggled to handle settling in two babies, no that was planned.
After all "He gives us a good life"

This sentiment took me by surprise as I
hadn't heard it spoken aloud for 50 years!
That's what women in the 50's said about
their husbands as they juggled home,
relationship and children alone. It was
The Mad Men culture in those days.

In the 60's I fought for the right of women
everywhere to choose how they wanted
their own life to be. If they wanted to work
inside their homes they could (but with
dignity and free of abuse) or they could
choose to work outside their home.

The crux of this was the word "Choice".

Freedom for women from the discrimination against them in the 40's, 50's & 60's rested with their ability to
"choose" for themselves how they would live.

There were so many reactions I had to her
comment;

1. I was worried she was "putting all her
eggs in one basket" Her comment spoke
to her husband having the power to
decide for her and the children because
he brought in the money. Where would
she be if he failed or left her. I've seen
this happen more then I care to count.

2. What pressure does this total
responsibility for providing for one's
family put on men? We know they, in
fact,died earlier then women did. Did
this total dependency on a husband by
the wife add to men's earlier mortality?

3. Was she seen by her husband as
someone who was actually doing a job
like his, only inside their home. Or did
her husband and community see her
only as the little woman? Does she get the
same respect as I do, for example?

I have to say it is still ruminating in my head. I still worry about what kind of
relationship they have and what that
does to her and the children.

I guess I will need to let go and let her
find out by herself. I just hope he continues
to give her a good life!

Susan
Order your copies of the Women Moving Forward®
books here:


Click here for Amazon
Click here for Amazon UK




PURCHASE 2 BOOKS GET $500 discount on our Women Moving Forward® Workshops!!!!
WOMEN MOVING FORWARD®

12 YEARS OF THE WOMEN'S LEADERSHIP RETREAT® CONCEPTS


AND

Order Now on Amazon by clicking below:

You can order in Paperback or iBook versions!
Also Available at Barnes & Noble
BUY 2 BOOKS AND GET $500 DISCOUNT ON ANY
WOMEN MOVING FORWARD WORKSHOP®

simply show us your sales receipt to receive discount!!


2018 WLR® 4 of our 13 attendees



April 30-May

2, 2019 Women's Leadership Retreat®


FULL


November 6-8, 2019 Women's Leadership Retreat®


only 4 spaces left!!
To register for any of our workshops go on line to svanvleetconsult.com, call our office at 303-660-5206 or E-mail us!


All spaces are available on a first come first serve basis! Don't wait
to register These workshops will fill up many months out!

Click on link below and register or e-mail or call!
Forward
®
or Advanced Women Moving Forward® To Your Area
To have us schedule a Women Moving Forward®

Public Workshop or an Advanced Women Moving Forward®
in your area you will need to register 10+ women
Prices differ by country and US state.

We will then fill the rest of the spaces with women from
other companies and areas unless you purchase all 12
spaces for your company.

For more information contact Susan
Women Moving Forward®
For Your Company or
Organization
To hav
e a Women Moving Forward®
workshop that
is just for your Organization the fee is $45,000+ USD
any where in the world for up to 12 women

For more information contact us at
svvconsult@svanvleetconsult.com
Women Moving
Forward® Website!!!

www.womenmovingforward.com
Visit it for all the updates & news about
Women Moving Forward® and
the Women's Leadership Retreat©. Refer your friends to it.
When you google us we are in the first 5 listed as:
Original Women Moving Forward®.
All of the back issues of the WMF Newsletters are also there.
Twitter
Follow Susan on Twitter
Google Twitter.com and make a request to follow
Susan Van Vleet
on twitter
Linked In
Become a business link to us on Linked In
Request a "link" to Susan Van Vleet
Facebook
Become a friend on Facebook
Request becoming a "Friend" to Susan
Graduate Lunches & Dinners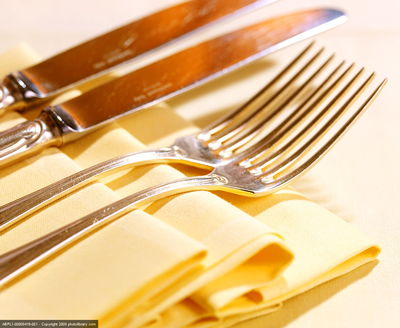 Any Graduate of Women Moving Forward from
any
company can attend.

MONDAY OCTOBER 14
12:30
Grand Hotel Kempinski
Geneva, Switzerland

About Susan Van Vleet
Consultants, Inc.
Susan Van Vleet Consultants, Inc.®
An International Consulting Company
31416 Agoura Rd. Suite 255
Westlake Village, CA 91361
phone: 303.660.5206
E-mail:
svvconsult@svanvleetconsult.com