MCCK Calendar
June Events
Saturday, June 4th @ 8 p.m. - KGMC presents "
Chandelier",
at the
Knoxville Civic Auditorium
Sunday, June 5th @ 1 p.m. - PrideFest Pinic, Tyson Park
-
Sunday, June 5th @ 6 p.m. - MCCK Diner's Club, LongHorn
Steakhouse, 11644 Parkside Drive, Farragut, TN 37934
-
Sunday, June 12th @ 2 p.m. - Interfaith Pride Service, Hosted by
Unity Tranformations at Open Cord Music 8502 Kingston
Pike, Knoxville 37919
Saturday, June 18th @ 12 p.m. - Knoxville PrideFest, Downtown
Knoxville
-
Tuesday, June 21st @ 6:30 p.m. - MCCK Deacon's Meeting
Thursday, June 23rd @ 6:30 p.m. - MCCK Board Meeting
-
Friday, June 24th, @ 7 p.m. - MCCK Game Night
This Sunday Worship Service will

be centered around
Healing and Time of Prayer

See you Sunday, June 5th 2016,

@ 11 a.m.


Peace & Blessings,

Rev. Amy Lambert-Burns

and Deacons
Dear MCC Knoxville Community,
As we begin our search for a "settled Pastor," we request that you complete the attached congregational survey by June 7th. We will use our survey results to develop a profile of our congregation and help determine our pastoral search criteria. Of course, we will share the survey results with the congregation.
Please use the attached link.
Thanks from your Pastoral Search Committee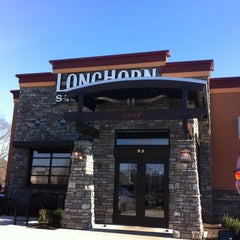 MCCK
DINER'S CLUB
Sunday, June 5th, 2016
@ 6 p.m.
LongHorn Steak House
11644 Parkside Drive
Join us for Food and Fellowship!
Bring your family and friends!
TIME TO GET YOUR
PRIDE
ON!
Pride is right around the corner and we're getting ready! We still will need help in the following area:
- Staffing the booth (for 2 hour segments)
Pride is Saturday, June 18th, 2016 in downtown Knoxville.
The parade will begin at 11 a.m. and the festival will be held from: 12 p.m. - 8 p.m.
Join us as we celebrate our created beloved selves in the larger community. To sign up to volunteer for both staffing, please email Rev. Amy at:
Weight Watchers At MCCK
We have 11 people who have expressed interest in being in a Community Weight Watchers. If we get 4 more commitments, we can form a group.
We would meet 1 night a week and you would need to commit to the 12 week program.
If you are interested, please contact Denise W. at:
"New To MCCK" Small Group
Soon we will be starting a small group made up of individuals who are newer to MCCK. Our goals will be to get to know other new people, learn a bit about MCCK and the denomination, and to explore if potential membership and participation in MCCK ministries. We will meet once a month after church with a meal provided. If you are interested, please contact Denise W. at:
DEACON'S FOOD PANTRY

Thanks to the continued generosity of the congregation, we have provided
food for: Adults 149, Children 163 and given out 110 food Bags /Boxes.
Also, if you can assist with helping to provide the following items it would be greatly appreciated:
Peanut Butter, Rice, Spaghetti, Canned Ravioli/Spaghetti O's, Cornbread Mix, Tang, Cereal, Canned Meat, Tuna, Saltine Crackers.
"A Place at the Table" Ministry
Our ministry,
A Place at the Table
, shares food with the homeless on Monday, and Friday evenings at 7 p.m and the second Saturday of each
month and
if you have an hour and a half on either Monday and/or
Friday
evenings and enjoy serving others A Place At The Table can use help feeding some of Knoxville's homeless. Volunteers are needed to help load and transport tables from MCC Knoxville to the site for use and also to return them back to the church. We need volunteers to prepare and serve the food. To volunteer, get information or directions, please see or contact Lois or Vicki as soon as possible at: Loiswill@aol.com.
**Also, A Place at the Table is in need of bottled water, if you can assist in providing a case of water it would be greatly appreciated.
Interfaith Pride Service
Sunday June 12th, 2 p.m.

Come join us for an Interfaith Service in anticipation of PrideFest. This will be a gathering of people of all faiths who affirm and promote equality
and inclusion for all people through upbeat music and uplifting words. If you are tired of the culture wars and the bathroom brawls come join us and
together we will find peace. This service is being hosted by Unity Transformations at Open Chord Music 8502 Kingston Pike, Knoxville TN, 37919
Employment Opportunity
At Sitel of Oak Ridge
Sitel of Oak Ridge is a strictly inbound call center. They aim to achieve not only client satisfaction but their employees gratification as well.


At Sitel of Oak Ridge site they have 3 lines of business all in direct relation to providing excellent member fulfillment. They do this through and for their military owned client who also seeks to provide insurance to all branches of the United States service men and women, their families and their dependents.

These lines of business are as follows:

Consumer Loan Acquisitions(CLA)- (Starting rate is $10.50 with the potential to earn an additional $3.00 an hour based on performance)

First Notice of Loss (FNOL)- (Starting rate is $10.50)
You will take calls from members who need to initiate an auto claim for damage which could be anything from hail damage to total loss, with loss of life. You must have the ability to show the appropriate level of empathy when necessary.
Auto Property/Causality Insurance (API)- (Starting rate is $13.00)
Must Complete precertification training and pass two State Property & Casualty exams to achieve licensing.

You will assist current members with making changes to auto policies, billing, adjustments and educating them on products and services
Each of these campaigns comes with raises at 30 days, 60, days, 90 days and 1 year!

We are currently offering a $450.00 Sign on bonus!



If you know someone who is interested in working for a company dedicated to the personal achievements of each employed individual I urge you to contact:

mary.lokey@sitel.com or call her office (865)425-1445 so that she can continue/discuss the application, assessment, interview and hiring processes with you.
The Gay, Lesbian, Bisexual and Transgender (GLBT) National Help Center is pleased to announce the immediate launch of the Trans Teens Online Talk Group.
This online chat group is available each Wednesday from
7-9pm
, eastern time at
The GLBT National Help Center provides vital peer-support, community connections and resource information to people with questions regarding sexual orientation and/or gender identity. 2016 marks our 20th anniversary of service. Utilizing a diverse group of GLBT volunteers, we operate two national hotlines, the GLBT National Hotline and the GLBT National Youth Talkline, as well as a volunteer one-to-one online chat, that helps both youth and adults with coming-out issues, safer-sex information, school bullying, family concerns, relationship problems and a lot more. We also maintain the largest collection of resources for the GLBT community in the United States, with 15,000 local resources for cities and towns across the country.
We are the oldest and most comprehensive national organization of its type and scope in the U.S., providing this critically needed service regardless of age or geographic location. The people who turn to us for help often live in rural and conservative parts of the country and are frequently feeling severely isolated, closeted and despairing, with literally no one else safe to talk to.
In addition, we have now added the Trans Teens Online Talk Group to the services that we provide. This online chat group is moderated by a trained member of the transgender community. Training for all of our volunteers consists of a combination of an online training course, an in-person one-on-one training class, and a series of supervised shifts. The goal of the chat group is to provide a safe place for trans youth ages 12 thru 19 to talk with each other, discussing concerns and exchanging ideas, to help end the isolation that many of these youth often struggle with. The group is not, however, a dating site, and the exchange of personal contact information will not be permitted. This also helps to ensure the safety and confidentiality of the youth in the group.
TransLifeline
TransLifeline is a non-profit dedicated to the well being of transgender people. We run a hotline staffed by transgender people for transgender people.

This is a
FREE
helpline run by volunteers and supported by the community.
Operators are generally available
Mondays
12am - 11am, 1pm - 10pm and 3pm - midnight

Tuesdays
12am - 5am, 10am - 4pm and 5pm - midnight


Wednesdays
12am - 3pm and 10pm - midnight

Thursdays
12am - 8am and 11am - midnight
12am - 7am and 1pm - midnight
Saturdays/Sundays
Who is this line for?
This line is primarily for transgender people experiencing a crisis. This includes people who may be struggling with their gender identity and are not sure that they are transgender. While our goal is

to prevent self harm, we welcome the call of any transgender person in need. We will do our very best to connect them with services that can help them meet that ne
ed. If you are not sure whether you should call or not, then please call us at: 1-877-565-8860.
Who will answer when I call?
Our hotline is staffed by the true experts on transgender experience, transgender people themselves. Our volunteers are all trans identified and educated in the range of difficulties transgender people experience. Our volunteers are dedicated to improving the lives of transgender people.
http://www.translifeline.org/
Metropolitan Community Church of Knoxville Contact
Rev. Amy Lambert-Burns:
919-323-5811
Loneka - Minister of Music: mcckmusic7820@gmail.com
Brad - Accompanist
Office Hours: Tuesday - Friday 10am - 3pm
Deacon's Food Pantry - Tuesday - Friday 10am - 2pm

General Information and MCCK Office: 865-531-2539
Website and Prayer Requests: www.mccknoxville.org
Facebook: Metropolitan Community Church of Knoxville
Go forth to live as disciples of the living Lord.
Be the light of Christ for the world.
Let your good works shine that the way of Christ
May be seen by what you do and in what you say.
Featured Article


What action, if any, do you want your members to take? Add a "Find out more" link to additional information that you may have hosted on your website.