After School Program - January 2018!
Happy New Year! We cannot believe 2018 is already here. If you are ready to try something new this year and haven't checked out the center, stop on by. We have tons of free, fun programming and events for everyone. If you want to hang out in a warm, safe spot with all of your friends or if you're adventurous and want to try out some of our classes, there's no better time than the new year to come and check us out.
For the month of January, we are staying strong with our most popular classes, and adding some new choices.
Programming this month will include:
Cardio Dance Jam- This class will be taught by Lisa Kohne who is certified by the American Fitness and Aerobics Association and the National Association for Sports Medicine in primary group exercise instruction. We will also have a new instructor teaching this class; Gisella Flamenco who is a certified Zumba instructor and teaches classes throughout central MA. This class will be a fun mix of hip hop, Zumba, and cardio.
Batting Cage Practice- The batting cages will be led by two of our newest staff members who are also members of the Milford Softball team. Madison Bonvino and Kelley Reichert will oversee youth who would like to use our batting cages. They will learn proper techniques and skills of the sport in a controlled, safe environment.
IMPROV- Back by popular demand we have Karen Kelly who is an actress from IMPROV Boston. The kids will be exposed to acting, fun games, and props, and get a chance to experience standup comedy. It is said that even if you don't want to be an actor everyone should experience an IMPROV class once in their life as it helps you face your fears, think faster, increase confidence, take healthy risks, and problem solve.
Homework Help- Homework help is at 3:00. We also have tutoring available for free on Tues. and Thurs. at 3:30. If you would like to take advantage of this service please email us to set up an appointment.
Sewing- We say goodbye and thank you to Lisa White who helped us with a couple months of sewing and was an awesome wealth of knowledge for our staff and members. Sewing will continue with Christine and Darlene Dulude leading this class. which will focus on fun and easy sewing projects & Home Ec centered ventures.
Career and College Advising- This class is led by our Program Coordinator, Christine Daddario. For youth ages 14 and up who would like to start working or need help applying to colleges. The majority of work focuses on resume building, job searching, college applications and how to fill out a FAFSA.
Crafts- Crafts is also led by Christine Daddario, with help from volunteer Darlene Dulude. The class is all about fun and creativity, and a lot of experimenting from Pinterest. We use a lot of up-cycled materials so youth learn about re-using and the benefits is has on the environment.
MYC Youth Council- The MYC Youth council, MYCYC for short is still very popular, with our highest numbers yet. In the last few months the MYCYC has walked in the Veteran's Day and Santa parade, collaborated with Milford TV to learn how to use camera equipment and edit material, collected items for a women's shelter and participated in Project Snowstorm: an initiative to help the elderly with shoveling by pairing them up with a teen who can shovel for them. There is still room to join the council if you are interested.
Nutrition- Led by Christine Daddario, who has a BS in Nutrition, with help from volunteer Darlene Dulude. The class will focus on making easy and fun recipes as well as tasting new foods. Youth will be shown the importance of healthy eating through modeling and will be encouraged to make behavior changes through discussion and staff guidance. We will also cover some topics on holistic health so members can be exposed to different ideas about how to stay healthy.
Science Club- Led by Victoria Williams, the science club will be a place where youth can go to learn, talk, and experiment with all things science. From discussions to watching experiments, as well as making their own, the science club is a fun and exciting spot for any youth interested in science.
Zumba- Zumba is new this month and will be led by Carrie Ann Kaye Kuter who is a fitness trainer at "HappyFit with Carrie Ann".

Grooving to the beats of salsa, flamenco, and merengue music feels more like a dance party than a workout which is exactly what makes Zumba so popular. The Latin-inspired dance workout is one of the most popular group exercise classes in the world. The high-energy classes are set to upbeat music and feature choreographed dance numbers that you might see in a nightclub. You don't need to be a great dancer to feel welcome in a Zumba class. With the tag line, "Ditch the Workout, Join the Party," the classes emphasize moving to the music and having a good time, no rhythm required.
Important Updates:
*We will be closed on the 1st for the New Year holiday and on the 15th in observance of Martin Luther King Day.
*We will be open from 10:30 am-3 PM on the Half Day, January 12th)
*In collaboration with The Way Church and Milford Public Schools, on January 26th we will have a "Find Yourself Friday" event for ages 8-18 from 7-9pm at the Youth Center. The event will be $3.00 unless an old suitcase is brought for a donation. There will also be a chance for parents to participate in a cyber bullying class at this event.
The Milford Youth Center's after school program is open for youth ages 8-18, free of charge for Milford residents and students, from 2-6 pm Monday through Friday (check monthly calendar for any changes). All Youth members must be picked up by time of closing (unless they walk home). Pick up is outside of the building on 24 Pearl St. There may be additional permission forms to participate, due to some programs being held off site (Transportation is not provided). The game room, gymnasium and lounge, will be opened daily. For registration form, click
here
(forms are available in Spanish and Portuguese on our
website
.
MYC Part-Time Jobs Available!
Come join our amazing team! The Milford Youth Center will be opening up a 2 part- time positions that will be utilized for the After School hours from 2-6 PM. Requirements: Must be at least 17 years of age or older, with demonstrated interest/experience in working with youth. The position available is:
Activities Supervisor: Will be utilized for After School program, Monday-Friday - $11/hr
Applications are due by Friday, January 26th, 2018.
Find Yourself Friday:
Youth Event is Back!
On
Friday, January 26, 2018, from 7-9 PM
, the Milford Youth Center, The Way Church and Milford Public Schools are all teaming up to create a unique event for Milford youth and their parents! In the past, the Youth Center held monthly events for the youth called, "
Find Yourself Fridays
." The name was coined by a former youth council member, with the purpose to create a safe place for youth to hang out on a Friday night while being comfortable in their own skin! Typically, the event included a volunteer DJ, dance space, activity tables, snacks and a collection for a charity or cause to either receive proceeds and/or donations for in exchange for a ticket. These events were always a hit in the past but due to the Renovation and other events we have not being able to host one recently. Now, with help from The Way Church and Milford Public Schools we are able to bring this event back and it's going to be better than ever! In addition to the music, dance space, activity tables, jumpy and snacks, the event will also include a video game tournament! There will be prizes for the winner of the tournament, along with raffles for all other attendees. We are asking all those who attend to bring a either a new or gently used suitcase or duffle bag to be donated to local foster children in need. We will be donating these to the
Treehouse Foundation
, an organization that promotes public investment in our most vulnerable children. They inspire, implement and support innovative child welfare practices to ensure children who experience foster care find forever families and supportive communities, empowering them to lead fulfilling, productive lives. Finally, parents are also invited to attend a special "Digital Did You Know" workshop from the Milford Public Schools in the conference room during the event. Refreshments will be served.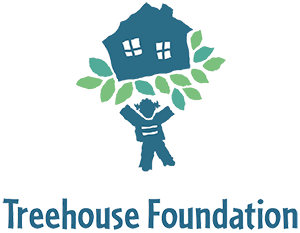 The event will be $3.00 per person OR free with a suitcase or duffle bag donation. In order for youth to attend this event, they need to be members of the Milford Youth Center after-school program. This means the event is for ages 8-18 (18 with a CORI). In addition, youth who wish to participate in the gaming tournament will needs to sign up for the tournament ahead of time. We ask that all registrations and CORI forms are complete prior to the event. For registration form, click
here
and please return to Youth Center prior to January 26
th
.
If you do not plan on attending the event, you can still donate suitcases and/or duffle bags to the Youth Center from Jan. 2nd through Jan. 26th between 9 am - 6 PM. Thank you in advance!
Thank you Central Tavern!
We would like to thank
Central Tavern
and their staff for all of their hard work putting together the spaghetti supper fundraiser for us on December 10th! Thank you so much to Paul, the owner of Central Tavern, for hosting the event, donating two raffle prizes and all your help throughout the event! Thank you also to Krissy from Central tavern who organized and initiated the fundraiser.
We would also like to thank
all the other people who were so kind to donate a raffle prize: Sandy Caproni, the Duludes, Amy Tamagni, Lisa White and the Embroidery Bar, and Brenda Wheelock. We are so grateful to Central Tavern for all of their generosity and hard work. We were able to raise $1,000 during this event and we are so happy for this as it will help us substantially during this holiday season! Thank you to everyone who attended and donated as well!
MYC Holiday Party a Success!
The Milford Youth Center was able to provide a gift this Holiday season to 65 After-School members due to such amazing generosity from the community! We would first like to thank Pizza Chef of Milford for their generosity of donating 15 Pizzas for our annual Holiday Pizza Party! We would like to send a big thank you to the United Way of Tri-County, Barbara LaGrenade, and their "Hope for the Holidays" program for sponsoring 40 kids this year! We would also like to thank Waters Corporation, and especially Debbie Moreau, Senior Administrative Assistant, for organizing a collection for 12 After Schools members.
We would also to thank Dawn Bogonis for her generous donation of $100 and recommending us for the Tufts Health Plan Matching Gifts Program and the Milford Clerical Employees Union for their generous $200 donation to the Center to allow us to purchase more presents for kids in need this Holiday season! Finally, we would also like to thank all of our staff and volunteers who attended and helped us out at the event! For video of some of the kids celebrating, click
here
!
MYC Participates in Santa Parade!
We had such a good time this year at the Milford Santa Parade on our Emoji themed Youth Center float! Staff and volunteers worked hard all morning to put it all together in time for the parade. We had over 40 kids riding on the float through town!! We would like to especially thank: John & Darlene Dulude, Ron Taylor, The Milford Fire Department, Joe Graziano, Milford Junior Woman's Club for donating candy and Art's Towing Inc for lending us a truck for the parade!
MYC Kid's Play Group 0-5!
Our MYC Kid's Play Group is growing each week!
This is a children's play group for parents and/or guardians to bring their kids to play, craft, and socialize! The groups will run everything
Tuesday
afternoon from
12:30 pm to 2:00 PM.
Each session will include activities such as circle time, free play, crafts, snack, story time, and clean up! There is a requested donation of $5 per family per session, so the MYC can continue and expand groups and programming. Come on down and bring your child to run and play while adults socialize and meet other families in the community!

MYC Indoor Walking Continues in January !
The Milford Youth Center will be open from 9 AM to 10:30 AM on Tuesdays and Thursday mornings for Milford residents to use the gym for walking, starting the month of December!
For January the Center will be open during these hours on the following dates (we have coffee and tea too!):
Jan. 2nd & Jan. 4th

Jan. 9th & Jan. 11th

Jan. 16th & Jan. 18th

Jan. 23rd & Jan. 25th
Jan. 30th
MYC Youth Council (MYCYC) Updates!
The MYC Youth Council had their hands full this holiday season! They began December on an Emoji-themed float along with peers and MYC staff members during the annual Santa Parade. The group paraded in Emoji masks and colorful Santa's helper hats. The following week during the MYC Youth Council meeting, the group discussed potential topics to learn about from New Hope-- an organization that works throughout Massachusetts to build an anti-violence movement to end sexual and domestic violence. The organization is willing to construct a topic to present to the youth council to educate them. In the past, New Hope has done presentations on bullying, relationship violence and the bystander effect for the kids.They typically give handouts and have the kids interact a bit which helps them learn about the topics more in depth.
The presentation will be scheduled for a meeting in January (TBA).
The youth council also discussed opportunities to collaborate with Milford TV. Milford TV kindly and generously allows youth council members to be trained in studio. They also allow the youth members to edit content with guidance in studio.The members have not yet participated in a training this year, but SCI AmeriCorps member Tori who leads the youth council, has allowed youth members to sign up for potential January and February training. They have seen Tori and past youth council members utilize Milford TV equipment at events throughout this year and last year which was exciting for them. A couple of youth council members were able to film the MYC Holiday Party which occurred on Thursday, December 21st. Two members were taught a bit about the cameras and Tori guided them throughout the night which was also fun for the members. Youth Council members also helped MYC staff prepare volunteer gifts for the Holiday
Party!
Finally, youth cou
ncil members also met with one of our Board Members, Chuck Calagione, to recruit volunteers for Operation Snowstorm! This program allows for youth to help local seniors in need of shoveling help for their walkways! We had 11 kids volunteer to be a part of this awesome program! The group will be busy this month planning our upcoming "Find Yourself Friday" youth event. Keep an eye out for the MYC Youth Council! It is not too late to join if anyone is interested!
MYC Thanks Community for Donations:
The Youth Center would like to extend a very appreciative thank you to the following people who donated items and/or their time this month to the Center:
*Joan & Jack Ward for donating a beautifully decorated Christmas tree they won from the Gala Of Tree's
*Milford National Charitable Foundation for their generous monetary donation;
*Jess Friswell for her generous monetary donation;
*Ron Taylor for donating a beautiful gingerbread house;
*Janet Flumere for donating a beautiful gingerbread house
*Dale & Laura Hoopingarner for their generous monetary donation
*The Callahan Family for their generous monetary donation;
*Kathie Sliney for donating 2 tv monitors and speakers;
*Thank you to all individuals who donated coats and winter accessories for the Finex House domestic violence shelters!
The Youth Center relies on donations to hep sustain our programs! Please contact the Center if you would like to donate!

MYC Adult Open Gym!
The Milford Youth Center will be open for adult open gym tonight Wednesday, January 3, 2018. Open gym will be every Wednesday night, weather permitting, and will be available from 9-10:30 PM. Doors to the Center will open promptly open at 9 PM and close at 10:30 pm for this program.
This is only open to adults (18+). You will have to fill out a waiver your first time participating, along with providing a license and/or ID. Milford residents will be charged $3 each and out-of-town participants will be charged $5 each week.
Depending on the turnout, we will consider continuing open gym for additional months. If you have any questions, please contact the MYC at 508-473-1756.
Teachers Driving Academy

2018 Classes is Now Available!

We are accepting registrations for Teacher's Driving Academy for the 2018 school year! The Milford Youth Center is pleased to partner with Teachers Driving Academy to offer students a great program, at a reasonable price, with added convenience of taking classes right at school! For more information, click here. Every registration fee is made out to "The Town of Milford- Milford Youth Center" as a donation from the TDA. Please mail form to the Youth Center address at 24 Pearl St. We are very grateful for this collaboration and support!
Rentals Available at MYC!
Now that we have our beautiful renovations, we would love to share them with the community! The Milford Youth Center is available for rental purposes. The rooms we have available to rent as of right now are the gymnasium and/or stage area, conference room and batting cages. We do require an application to be filled out 3 weeks prior to your event and must comply with our rules and regulations. All information required must be submitted prior to the approval of your request. Please contact, Assistant Director Katie Covell
here
or at 508-473-1756 for more information. All booking for rentals are by appointment only!
Town of Milford Updates:
In an effort to help Town Hall get information out to the public, the Milford Youth Center will help distribute upcoming dates, deadlines and information. Please click
here
for this month's info!
For any questions, contact the Town Clerk's office at:
Town Clerk's Office
Town Hall Room 12
52 Main Street
Milford, MA 01757
Ph: (508) 634-2307
Fax: (508) 634-2324
aneves@townofmilford.com
Join the
Milford Youth Center on Facebook and Twitter
Join the
Youth Council
on Facebook and Twitter
Check out one of our major sponsors
Check out our newsletter
sponsor