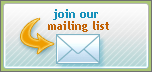 In the Words of a Brand new Homeschooling Mom





"As I shift my thinking from our seemingly traditional way of educating children, to the new way of learning with worldschooling, unschooling, homeschooling, it's given me some unique perspectives, although I bet many of you have found this to be true as well. Families who school traditionally always seem angry, frustrated, stressed. Not just with themselves, but with their children as well. They have that set schedule, and heaven forbid if it doesn't work out as planned! The kids don't get up on time, don't do as they are told in a timely manner, etc., etc. The kids fight everyday, about things that no longer seem that important to me.



It's amazing how much time, energy and effort families are putting into getting to school on time, (kids) behaving in school, doing well in school. Their lives are essentially put on hold ... for school. Instead of learning around their life schedule, they are living around a school schedule. This is not conducive to a happy home I'm finding.


Just this morning, a friend posted on FB that her morning had gone to hell in a hand basket because no one was cooperating, no one was was dressed on time for school, lunches weren't made yet because she had spent her early morning fighting with the kids to get them up on time and such... all so that they can get to a building on time! I posted on her status "You know ... Homeschooling would fix this ... Set your schedule, or don't!" She agreed, but left it at that.

I'm also finding parents can not wait until their little ones are five, so that they can drop them off at school and let them be someone else's issue for 6 hours. They want "Me time" again. Ok sure! I get that! Everyone needs some quality alone time to recharge, but it seems like it's become a tradition to push our children away and on to complete strangers in hopes that they will learn something.




Closing Quote




Where we think we need more self-discipline, we usually need more self-love



Last month we had the pleasure of speaking at the Worldschooling Summit, here, in Guanajuato Mexico. I was completely and utterly blown away.
I met very, healthy, and autonomous kids from Australia who'd just arrived from the United Emirates the night before with their family of five. Even though jet lagged, they sat right next to me and asked me "who" I was and where I came from. I found out what books they were reading and how they both loved and felt challenged by living internationally.
Another teen came up to me and expressed how happy she was to be in a "slow travel" groove with her family right now while going to a Catholic school in Columbia run by nuns. Her Mom has arranged it that she gets to go to classes and engage in the extra curricular activities but that she does not need to do the homework OR write any of the tests.
I had the pleasure of sitting, over lunch, with another teen who lives on a permaculture farm in the United States whose family takes extended travel stints all over the world. He stated that he'd like to fashion his life to live more off-grid like many of the other kids attending the conference and that he's working on going to China for a teen retreat with many of the other youth at the conference travelling solo.
I met a family, like us, who live much of their year in a colonial town near us here in Mexico. Their father built software for music teachers and their mother is a life coach. The kids are self-educated. Last week, while their mom was in the States for a conference, they wanted to prepare all the meals at home. So their Dad helped the three of them to look up recipes online, get the groceries and prepare the meals while he ran his business behind the scenes, available to help them at a moments notice.
Continue reading here....
Homeschooling At Its Best; A Moment In Time with Greater Consequences Than Any Of Us Knew

Working on my nighttime photography for my on-line course. Not usually my thing at all, but this balmy evening in Fredericton, N.B. was very forgiving. Shot on my Nikon D3100 with my 18-55mm lens.





A dozen or so years ago, I lived on a farm with my husband (fellow Heilkünstler, Jeff Korentayer) and my two children, Jordan and Adie. Jeff and I saw patients regularly in our home. He worked from the office upstairs and I had two chairs set up in an enclosed space on the main floor. We both saw in-person patients as well as working by phone and Skype.

Often the kids, ages 12, (Jordan) and 9, (Adie), were around outside or in the house while we were working, however, they had a stash of snacks and water and knew to remain in the summer kitchen or their rooms while we were working. Often they were out playing in the 7,000 square foot barn, or out somewhere on the 6 acre property. They were fairly self-sufficient in many respects and we encouraged their autonomy and sovereignty, especially while we were working.
Patient's Testimonial