Spring Break
Spring Break is less than two weeks away (March 12-16th)! We know it's tough, but hang in there. Take the time to breathe and regroup for the remainder of the semester. You'll be a little over halfway through!
Keep in mind that RSS and most other offices on campus will be closed on the last day of Spring Break - Friday, March 16th.
Important Dates and Deadlines
Festival of Native Arts
The 45th Annual Festival of Native Arts is this week! From March 1st-3rd, join UAF in the celebration of cultures from all across Alaska. This year's theme is "45 Years of Festival of Native Arts."
This year's event will feature several dance groups on the main stage at the Davis Concert Hall, more than ten different workshops in the Wood Center, and tons of vendors selling Alaska Native art in the Fine Arts Complex. You can find out what else is happening at
https://fna.community.uaf.edu/
.
The Festival of Native Arts is free of charge and open to all people, no matter their background! Be sure to take advantage of this wonderful event.
Scholarship and Internship Fair
Rural Student Services will be hosting the Alaska Native and Rural Scholarship and Internship Fair on March 2nd! Stop by the Great Hall between 11:00 am and 4:00 pm to meet with agencies that provide scholarships and internships to UAF students. It's a great opportunity to connect with funding agencies and get help filling out their applications. The
UAF Financial Aid
office will also be there to help answer any questions you may have about funding.
Also, please join us for a potluck lunch from 1:00 - 2:00 pm. Bring a dish to share if you can!
Dennis Demmert Award
For 24 years, we've been presenting the Dennis Demmert Award to deserving staff and faculty members who have helped support Alaska Native Education. We need your input to keep it going!
Do you know of an awesome staff or faculty member that you want to have recognized for supporting Alaska Native Students? Get your nomination form in for the Dennis Demmert Award! It's really quick and extremely easy to do. All you need is the person's name, department, and a brief message about why you're nominating them.
Fill out the short form here by April 6th:
http://www.uaf.edu/ruralss/dennis-demmert/
Please understand that because this award is offered through Rural Student Services, the RSS staff cannot be considered as award recipients!
UAF Katmai Volcanological Field School
Scholarship
A scholarship is being offered to attend the 2018 UAF International Volcanological Field School and serve as an AVO ambassador. To be eligible, you must be an Alaskan resident living within 50 miles of an active volcano, and at least 18 years of age. The school will be held in the Valley of Ten Thousand Smokes from June 3rd-16th, 2018, and the

scholarship covers

course fees, tuition, meals, lodging, and travel expense. You can also get 3 credits towards your degree!




If you have any questions, contact Taryn Lopez at tmlopez@alaska.edu. The deadline to apply for this scholarship is March 15th, so start working on your application today!


The UAF Nanook Diversity and Action Center is excited to bring some awesome events to our campus that celebrate gender and culture! Check out what they have to offer on their
Facebook page.
First Alaskans Institute
Are you looking for a leg up in your field and want to have a higher chance of gaining employment after college? An internship can really help you do just that. One of the many organizations that offer internships is the First Alaskans Institute and they happen to be recruiting!
Hurry and apply by March 2nd to be considered for a ten week, paid internship that will allow you to explore and understand Indigenous values-based leadership skills, grow your professional network, and be placed anywhere across Alaska. If you're interested in learning more, visit
www.FirstAlaskans.org
.
VITA Tax Assistance Program
Great Alaska Accounting People (GAAP) provides free income tax assistance, preparation, and electronic filing as part of the IRS Voluntary Income Tax Assistance (VITA). If you need help with your taxes, stop by 319 Bunnell Building on
March 3rd, 24th, 31st, and April 7th between 10:00 am and 2:00 pm.
If you would like to volunteer for this program or need more information, contact GAAP at (907) 474-7121. You can also visit
GAAP's website
or
Facebook page
.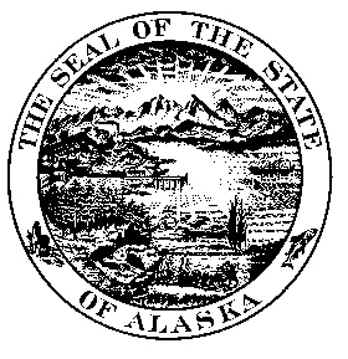 Permanent Fund Dividend
We're headed toward a new Alaska Permanent Fund Dividend dispersal! But, before you can take a bite out of that pie, you have to apply. It's easy to apply for the PFD using the State of Alaska website. Just click on this link
http://pfd.alaska.gov/
and follow the prompts.
The deadline for applications is March 31st. Do it now so you don't forget!
We hope you're doing great in all of your classes! However, if you feel like you're falling behind or just need a little extra help, make sure you seek out a tutor.
We have tons of help on campus, at CTC, and even online! We also have some great student tutors available in the Gathering Room! Whether you need to talk to someone about Math, English, Science, or a Foreign Language, you're covered. Visit our
tutor page
to figure out where and when tutors are available in your subject.
Golden Valley Electric Association
Catching the Dream
Must have at least 1/4 Native blood and be an enrolled tribal member
Competitive scholarship available for summer semester
Apply by March 15th
Doyon Foundation Summer Scholarship
Must be enrolled to Doyon, Limited or be the child of an original enrollee
2.0 GPA
Apply by March 15th
Koniag Education Foundation
Must be Koniag shareholder or descendant
2.0 GPA or equivalent
Apply by March 15th
Tanana Chiefs Conference, Inc.
Must have at least ¼ Native blood and/or be an enrolled tribal member

Must be enrolled member of a tribe served by TCC, or At-large member of Doyon

Minimum 2.0 GPA

Apply by March 15th
Indian Health Service Health Profession
Join a Club!


A big part of college life is getting involved in things that you're interested in. Not only do you get a chance to make a difference or submerge yourself into your hobbies, but you get to do it with other like-minded people who have similar goals in mind. Those friendships that you create may be just the thing you need to forge ahead. Also, a ton of clubs provide free food, so there's that.
Here are some of the clubs we're involved with:
Rural Student Services Office Hours
Spring 2018 Office Hours:
Monday through Friday - 8:00 am - 5:00 pm
If you need to schedule an appointment with an advisor, please call (907) 474-7871 (locally) or (888) 478-1452 (toll free within Alaska).
http://www.uaf.edu/ruralss/advising-appointments/
Office location: Second Floor Brooks Buildling
Website:
www.uaf.edu/ruralss/
Facebook:
www.facebook.com/uafrss/