To my readers:

First, I've begun writing
The LOCH: Heaven's Lake
. This is a long 130,000 word journey. The final product will be a very limited Collector Edition hardback which must be
PRE-ORDERED
before we go to print at
www.SteveAlten.com
Each book will be delivered about 6-8 weeks after the novel has been completed (summer - fall 2019) in the order they were placed.
For those of you who missed out on being one of the first 100 to order and receive a bonus gift,
I am giving you a second chance. As announced on my Facebook page, anyone who orders a copy from Feb. 22 thru Feb. 28, 2019 will also receive the bonus gift. I am extending this offer to March 11th at noon EST as this newsletter went out late and there are far more readers receiving newsletters than check out my Facebook page. And yes, this includes those fans who live in the U.K. or Europe who place orders directly with Kirsty Brunt in order to save on postage.
For those of you who ordered after #100 and feel slighted, I apologize but it's extremely important we continue to pre-sell these Collector Editions if you want this special program to continue. The more we print, the less our print costs.. You can still order another book or two... and if you order now, they'll be signed.
Sometime around March 6 a new section of the Steve Alten e-store will open, offering an all-new line of apparel and merchandise, with a significant percentage of the proceeds used to expand and improve the
Adopt-an-Author
non-profit reading program. Here's a sneak peek!
I've also included an announcement for anyone interested in working with my non-profit teen reading program as a volunteer. Just a few hours a week sending out info to teachers via email can really help us spread the word. I can't afford money as compensation, but I've set up a special rewards program that volunteers can earn some really cool
MEGhead
&
LOCH SQUAD
gear as well as signed Alten books (see below). It's a great cause - check out the program and TESTIMONIALS at
www.AdoptAnAuthor.com
With heartfelt thanks,

--Steve Alten
MEG Graphic Novel Update

MEGheads:

I share your frustration with the Dabel Bros. who suffered printing problems and one setback after the next. Their team did produce six excellent comics which will be packaged into an amazing graphic novel. The problem is one of broken promises.

A few weeks ago I asked Dabel to forfeit their option in order to allow the artist (Mike Miller) and his team (who, along with me, had not been paid) to acquire the rights, believing this would be the quickest and most reliable course to get everyone their product. As such, the graphic novel can ONLY be ordered at the Indigogo store.

A message from Mike Miller (artist)

Hi, MEGheads
I am honored to have acquired the comic book/graphic novel rights to MEG from the previous publisher. While that is an amazing circumstance and a blessing, there will be a small delay in printing the graphic novel as the baton is passed. We fully anticipate a better final product. We'll start generating some cool stretch goals to add extra value to every customer purchase. Look for these updates soon, and thank you for your patience. -Mike

Attention: Middle & High School Teachers

We've updated and improved the Adopt-an-Author Teen Reading Program. Over the last 20 years we've provided curriculum materials, study guides, posters, tests, quizzes, book trailers and some wild lesson plans... plus direct contact with our offers - and it's all FREE for teachers. Register at www.AdoptAnAuthor.com.
Attention: Parents of Teens
Volunteers Needed - Earn Some Very Cool Rewards
We need volunteers to send out emails to middle and high school teachers about the
Adopt-an-Author Teen Reading Program
, 4-8 hours per week, at your convenience.
YES!
This qualifies as community service for high school seniors.
REWARDS PROGRAM FOR AAA VOLUNTEERS


On average we register 1-2 teachers for every 10 emails that are sent.

100 registrations = a personalized signed copy of one of my books (your choice).

150 registrations = a personalized signed poster of your choice.

200 registrations = a personalized signed copy of a foreign published book from my personal library.

250 registrations = a phone call from me.


Now here's where it gets interesting...

I was clearing out our storage unit and came across gold - samples of a line of MEG gear I had made up about 15 years ago. Most of what I have are XLs, but the stuff is mint new and cannot be sold - only earned.


On teacher registration #500 and for every 500th registration thereafter the volunteer will receive their choice of our vintage MEG gear merchandise (or any book or other prize they'd prefer instead).


If you are interested in working with, us, send your name and contact info to Kelly Rollyson at kradrep1690@aol.com

ON SALE NOW!

MEG Generations poster: You've been asking for this one for almost a year now. Arguably the most fearsome MEG cover of the series, this Erik Hollander masterpiece is now available in a super-size 24 x 36 inch poster.
Only $19.95 SAVE $5.00
MEG 20th Anniversary Collector Edition Hardbacks - signed & numbered! This is it, MEGheads, once they are gone there will never be another MEG Hardback ever printed!
Living Tips: 11 Ways to Grow New Brain Cells

If you have a neurological disease like me, this info could really help you.
Neurogenesis or the growth of new brain cells has become a seemingly trending topic in the past few years - partly because I think, it just sounds healthy. Everyone is looking for some sort of hack/edge on the competition and growing new brain cells sounds pretty advantageous, right? Read more here

Recipe of the Month: Lilia's Tropical Guacamole

INGREDIENTS:
For the guacamole:

1 ripe mango peeled and diced in small cubes
¼ cup of jicama cubed
¼ cup purple onion
¼ tsp. finely chopped
2 spoons of lime juice
½ tsp. salt
2 or 3 ripe avocados.
GARNISH:
A tbsp. pomegranate grains, Corn chips
PREPARATION
:
In a large bowl mix the mango, jícama, onion garlic and lemon juice, salt and pepper. Cut the avocados in halves and with a spoon remove the pulp and seed. Mash it and mix with the remaining ingredients. Taste and season. Serve the guacamole with the pomegranate seeds as garnish and corn chips.
*IF YOU HAVE A RECIPE YOU WOULD LIKE TO SHARE, please e-mail to me at
MEG82159@aol.com
Put RECIPE in the subject line.
Joke of the month: To Toast The LOCH: Heaven's Lake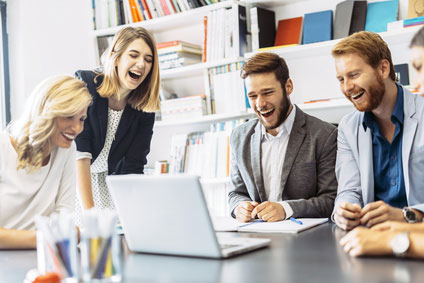 A Scot was drinking in a bar in London when he gets a call on his cell phone. He orders drinks for everybody in the bar as he announces his wife has just produced a typical Scottish baby boy weighing 25 pounds. Nobody can believe that any new baby can weigh in at 25 pounds, but the man just shrugs, "That's about average up our way, folks...like I said - my boy's a typical Highland baby boy."


Two weeks later the man returns to the bar. The bartender says, "Say, you're the father of that typical Scottish baby that weighed 25 pounds at birth, aren't you? Everybody's been making' bets about how big he'd be in two weeks. So how much does he weigh now? The proud father answers, "Seventeen pounds." The bartender is puzzled and concerned. "What happened"? He was 25 pounds the day he was born."

The father takes a slow swig from his Johnny Walker Whisky, wipes his lips on his shirt sleeve, leans into the bartender and proudly says, "Had him circumcised." God Bless The Scots !
IF YOU HAVE A JOKE OR VIDEO YOU WOULD LIKE TO SHARE, please e-mail to me at MEG82159@aol.com Put JOKE in the subject line.
Jon Stewart used to close The Daily Show with his moment of Zen. I offer you one of my favorite Three Stooges moments - set to the hit The Curly Shuffle - guaranteed to put a smile on your face.