Join Our List

Embracing Spring... LET'S GET WALKING!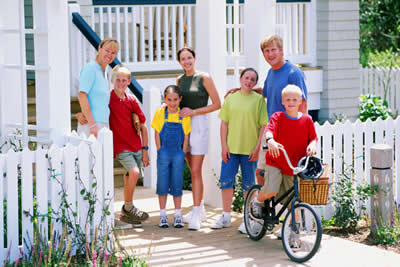 I find walking to be one of the great joys of life. But, for some of us, walking may not be enough of a challenge to keep us from gaining weight over time. Initially, if you are very unfit, or overweight, walking is a good way to get yourself healthier. But, let's face it, we've been walking since we were 1 year old, and eventually, it will no longer build your fitness level, nor burn enough calories to make a dent in weight loss (walking only burns about 100 calories per mile). How do you know if walking is making you healthier? If your heart rate elevates sufficiently into your target training zone, and your breathing is labored a bit, then it is enough of a challenge. But if your heart rate remains low, below 110, and you feel no exertion, then just consider it a pleasant journey. And that's OK! Remember that all movement adds up over the day to help us keep weight in check, so walking still has value. Other benefits of walking include decreasing our risk of heart disease and the reoccurrence of breast cancer, and helping with blood sugars and blood pressure. At any rate, assuming you want to lose weight and build your fitness level, you must make walking more challenging. To do this, you must either; increase your distance, increase your speed, increase your inclines or use various tools to make the intensity higher. Weighted vests are a great way to make walking more of a challenge. Hand held weights, or ankle weights are always a bad idea. Never use them. One thing you may want to try is Nordic Walking- walking with poles. There is a specific technique, but basically you use the poles like you would use cross country skiing poles. Nordic Walking burns 20-40% more calories than walking without poles, yet is less impact. I always also recommend that you add strength training to your exercise regimen. Since we lose muscle with age, and walking does not build muscle tissue, weight training is necessary to build muscle and thus stop weight gain. No matter what, walking is a great stress reliever and a great way to get much needed sunshine and vitamin D.
Welcome to Marlborough Moves, a FREE public health program for the residents and businesses of Marlborough!
The Marlborough Regional Chamber of Commerce (MRCC), along with the Marlborough Wellness Committee and MetroWest Moves, is putting together a year-long community health and wellness program called Marlborough Moves! Marlborough Moves will offer
FREE
educational lectures, exercise programs/workouts, motivational meetings, healthy eating and nutrition information throughout 2013. Each month in 2013, themes will highlight the various wellness offerings such as June is "Staying Strong All Year Long" and many others to come. Kathy Ekdahl, Chamber board member and owner of Personal Best Personal Training, along with Susanne Morreale Leeber of the MRCC and Julie Dalbec of the Marlborough Wellness Center, are coordinating this city- wide program to educate the Marlborough community as to the easy, affordable ways that one can improve their health. So come join us and let's get healthy together!
Walk Your Way To Better Health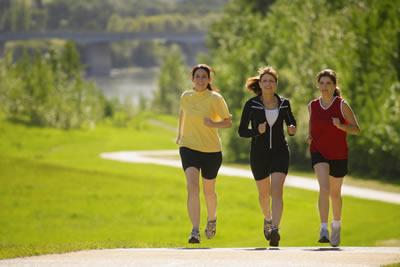 THE MALL WALKS MOVED OUTSIDE AND ARE GOING STRONG!
The Wednesday morning Mall Walks moved outside as the spring weather warmed up! They will continue to happen every Wednesday from 7-8am with Suzanne LaForge of Advantage Small Business leading the group. Every Wednesday, meet us at the playground at Ghiloni Park and we'll breathe in the fresh spring air together! Bring your pedometer and rack up the steps towards a healthier you. The walks are free but RSVP is required. To attend, please contact
Kathy
or
Julie
. Here's to getting Marlborough Moving...one step at a time!
MetroWest Moves Worksite Wellness Tax Credit Seminar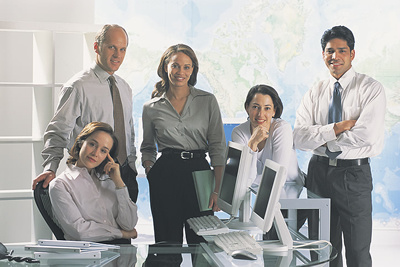 Next Monday, June 10th, MetroWest Moves will present a free seminar regarding the Worksite Wellness Tax Credit for small businesses from 8-10 am in the Hudson Town Hall Auditorium, 78 Main Street, Hudson. This seminar is to inform businesses about the state's new wellness tax credit which is available to all MA companies with 200 or fewer employees and allows for up to $10,000 annually for companies that choose to participate. There will be people from the Department of Public Health there to explain the Worksite Wellness tax credit information as well as a worksite wellness consultant to share information on model wellness programs.
Please join the Chambers of Commerce and other business people to learn how you can benefit! If you have any questions, and/or would like to RSVP your attendance, please do so at
http://metrowestmoves.org/worksite-wellness-tax-credit-seminar
.
Marlborough Hospital's Safe Summer Fun Day!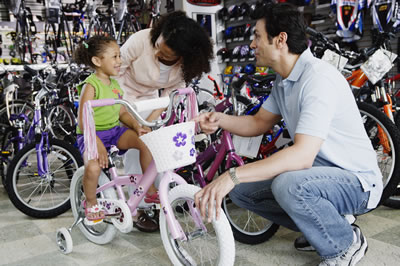 On Saturday, June 8th, from 10 a.m. to 2 p.m., on the front lawn at Marlborough Hospital, 157 Union St., you and your family can enjoy this fun and free event! Get your child fitted for a free bicycle helmet, available while supplies last because every child should wear a helmet while biking, skateboarding, or riding a scooter. There will be lots of booths with entertainment, demonstrations, giveaways, and information, all emphasizing good health to help your family have a safe summer vacation. Come join us!
Special Olympics Summer Friday 5k!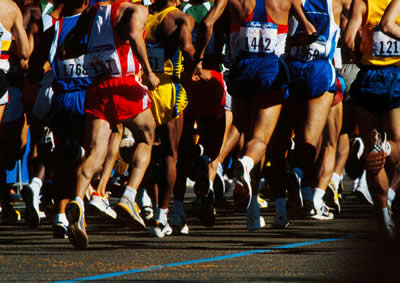 On Friday, June 21st, starting at 12:30pm, Special Olympics MA at 512 Forest Street is hosting the Summer Friday 5K...the best lunch break you've possibly had all year! Registration will start at 12 noon and there will be t-shirts and many other prizes! To sign up before the event, you can call 508-485-0986 or go to www.SpecialOlympoicsMA.org/5k!
Coming Soon!...Free Boot Camp Classes at Ghiloni Park!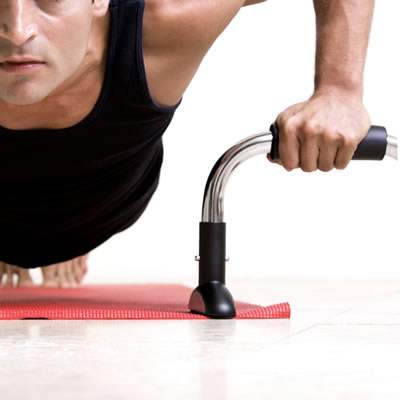 Coming Soon! Free Boot Camp classes at Ghiloni Park with Chad Seltzer, of Famous Fitness Enterprises.
"Boot Camp" is an outdoor based fitness program that combines a variety of body weight, functional and weight lifting exercises that will help you to build strength, increase your cardiovascular health, boost agility, speed and quickness and improve your overall health. No matter if you are brand new to fitness, of intermediate ability or a star athlete, this Boot Camp is for you! Classes are catered to all abilities and can be modified if an exercise is too easy or advanced for some. Watch for dates and times in our next email!
Community Yoga Available For All!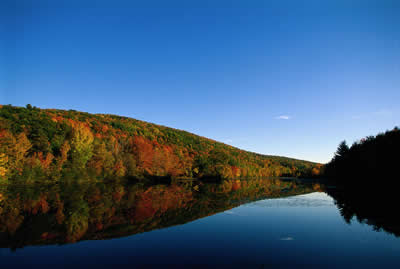 On Friday, June 14th and June 27th, 2013, from 7:00-8:15pm at Earthsong Yoga on Main Street Marlborough, come participate in a Community Yoga class. The class will consist of guided yoga positions for all abilities and ages. Classes will be led by Gail Cannon and charitable donations for the MS society are welcomed but are not mandatory. For more information and/or to attend the class, contact Gail at Earthsong Yoga.
WallyBall Tournament!
Have you ever heard of and/or played WallyBall?? It's a volleyball game that is played on an enclosed raquetball court so that teams can use the walls to bounce the ball off of in order to score against the opposing teams. If you and/or some of your workmates would like to compete against other business people in the Marlborough community, come on down to New Life Health And Wellness located inside the Courtyard Marriott at 75 Felton Street, Marlborough, on Thursday, June 27th. From 5:30-7pm, we will be coordinating and matching up teams to compete in simple round robin style play. When the winner is determined, everyone is welcome to move upstairs to the lounge at the Courtyard Marriott to network, visit, or simple hang out! Please wear basic workout clothes and if your team is spirited, matching jerseys/headbands are always welcome! Please make sure you rsvp yourself/your team to Julie or Kathy by June 25th so that we can coordinate the details of the event!
"EASY And Healthy Cooking for Yourself and the Family"
Join Sandy Campo, personal chef and personal trainer, as we learn how easy and affordable it is to feed your whole family a delicious and nutritious meal in only 30 minutes. Join us for some fun food facts and a cooking demonstration creating a healthy and delicious meal with some of your favorite ingredients. We will discuss what's in season that we can buy locally, farm fresh, and incorporate it into a quick and easy meal that even the kids can help to make. You will get to choose the ingredients that go into the pot and will be able to taste the results of your choices! We will even have time to make dessert!
Class is held at the Marlborough Regional Chamber of Commerce on Wednesday, June 26th, 2013 from 5:30- 7pm. RSVP is required so please do so by June 20th to Kathy or Julie.
The C25K Group Graduated and a New C25K Group is Starting!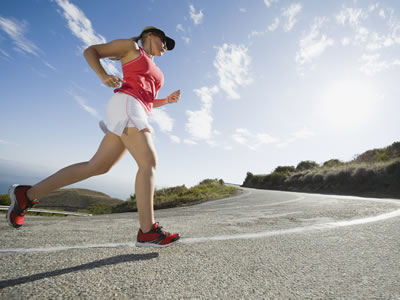 THEY DID IT! 40+ of the the current group of brave new runners just finished their graduation 5K at the inaugural Finnegan's Fantastic 5K race this past Saturday during HudsonFest! As one runner was quoted saying, "I didn't quit! I did it and I didn't quit!" sums up the tenacity of this group and the guidance of the leaders! Congratulations to all who participated and rose to the challenge! And now, they are looking to start the next C25K group on Tuesday, June 11th at 6pm at the head of the Assabet Rail Trail on Hudson Street. Please park in the parking lot across from Kelleher Field and remember to bring your water and excitement! If you are interested and/or have questions, please contact Bill Schade or check out the ConnectingPoint's C25K Facebook page for further information and come join them! We can't wait to see you there!
Get Ready for the Marlborough-Hudson ACS Relay For Life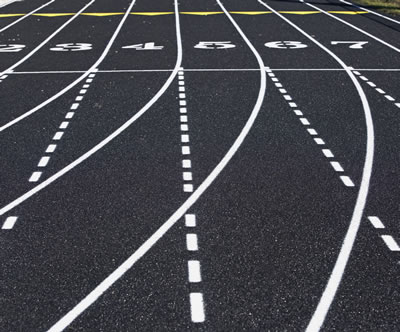 Come join the hundreds of participants and dozens of teams on Friday, June 7th through Saturday, June 8th to help celebrate more birthdays!! The American Cancer Society's annual Marlborough-Hudson Relay For Life is a 12 hour event, full of walking to raise awareness and funds for cancer research. The Relay is held at Ghiloni Park's 1/2 mile track and starts at 6pm with the silent luminary walk occurring around 9pm. Any further questions, please see the official Marlborough-Hudson RFL Website or Julie.
Regency at Assabet Ridge Walking Club to start!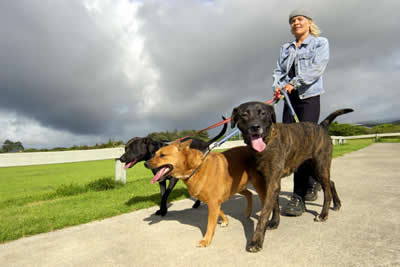 A walking club is starting soon at the Assabet Rail Trail head by the Regency at Assabet Ridge (the new Toll Brothers' development located near Assabet Regional Vocational High School). It will start at 6am and/or 6pm, water stations will be available as the weather gets warmer, and is free to all Marlborough community members of all ages. For more information and schedule details, please email Heidi Johnson directly.
Connecting to Marlborough's Youth Sports and Groups
Thanks to the City of Marlborough's website for this great listing!


Marlborough Youth Basketball:
Contact Us!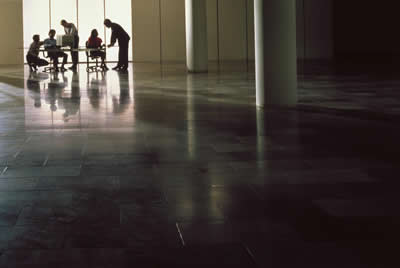 Who Are We?

Marlborough Moves
Kathy Ekdahl
Marlborough Wellness Committee
MetroWest Moves
If you received this email and you know of others that might also be interested in the events/activities, please feel free to pass it along. We also want to hear from you and other healthy happenings in the Marlborough area. Please contact us so we can connect! The more, the merrier...and healthier!
Come join us!
Sincerely,
Kathy Ekdahl, Personal Best Personal Training
Julie Dalbec, The Marlborough Wellness Center
The Marlborough Regional Chamber of Commerce