Join Our List

Awaken your inner athlete and try a new sport this month!
Fall is a great time to re-energize, reconnect and re- educate after the lazy days of summer. Fall not only brings back good memories of that "Back to School " feeling where we recommit to our learning, Fall is also prime sports season here in Boston! Why not celebrate Fall by learning a new sport and awakening your inner athlete?
This month, we encourage you to explore a new sport, a new fitness program, a new exercise class. Getting healthier through exercise does not have to be boring or redundant. Getting healthy is all about learning how to have fun through exercise and sports. When we make exercise fun by trying something new, we are much more likely to continue our life long goal of achieving good health and fitness.
Here's some suggestions:
How about Wallyball? Easy to learn, Wallyball is all about group fun. We have a Wallyball night coming soon and you are all welcome to join the fun! Or, try a Zumba class or a yoga class. No matter how you move, or what your experience level, these classes will elevate your fitness and improve your attitude. You could try taking your walking to a new level by adding a few short jogging intervals. Who knows where this may take you? Triathalons may be in your future! Less committed? That's OK too! Play soccer with your kids in the yard, tennis with your friends, or take a beautiful fall hike. Marlborough has many walking trails that are perfect for all fitness levels.
In our years of health and fitness experience, we know that having lots of different exercise and sporting passions prevents boredom and burnout. This is the season to expand your horizons. As Nike says, Just Do It!
Welcome to Marlborough Moves, a FREE public health program for the residents and businesses of Marlborough!
The Marlborough Regional Chamber of Commerce (MRCC), along with the Marlborough Wellness Committee and MetroWest Moves, has put together a year-long community health and wellness program called Marlborough Moves! Marlborough Moves offers
FREE
educational lectures, exercise programs/workouts, motivational meetings, healthy eating and nutrition information throughout 2013. Each month in 2013, themes will highlight various wellness offerings. This month,

October is
Team Sports Month

and November is
Surviving and Thriving During The Holidays

!
Kathy Ekdahl, Chamber board member and owner of Personal Best Personal Training, along with Susanne Morreale Leeber of the MRCC and Julie Dalbec of The Marlborough Wellness Center, are coordinating this city-wide program to educate the Marlborough community as to the easy, affordable ways that one can improve their health. So, come join us and let's get healthy together!
Surviving and Thriving During The Holidays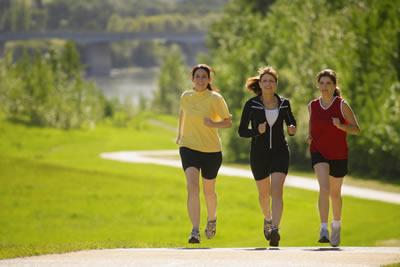 In a few short weeks, the holiday season will be upon us! For some this is the "most wonderful time of the year" and for others, not so wonderful. In either case, the holidays are a very busy time and create stress. There are events we love to participate in and obligations in which we may not want to participate. And, of course there is the shopping, cleaning, preparing, wrapping and entertaining. What if we told you it's possible to have the exact holiday season you want, without being forced into anything. Imagine, spending the holidays in your way, on your terms. Come and join us on Tuesday, November 12th, 5:30- 6:45pm at the MRCC Conference Room as Maureen Letendre of In Demand Coaching assists us in learning how to lesson your stress and enjoy your holidays. Please RSVP to Kathy or Julie by November 8th!
Try a Tri!

Triathalon Basics-
Are you looking to try something new for your workout routine? Are you interested in a fun new challenge? Have you ever thought about trying a triathalon? It is not as far fetched as it sounds! There are many local triathalon races that cater to new or beginner racers. Join USA Level 1 Certified Triathalon Coach Diane Stokes and Barbara Casaceli, Marlborough Hospital Nutritionist and USA Level 1 Certified Triathalon Coach on Tuesday, December 3rd, 2013, from 5:30-7pm at the MRCC conference room to learn the basics of training for a triathalon. Topics covered will be equipment needed, training schedules, nutrition and more. RSVP is required to Julie or Kathy . What a great way to jump start your New Year's fitness resolution!
Hannaford's in Marlborough Has Great Free Demonstrations and Classes!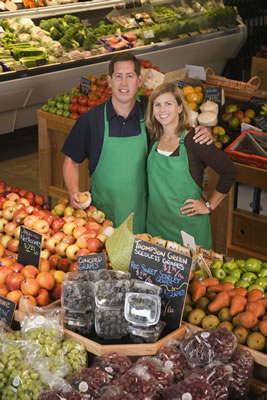 Karen White M.Ed., RD, LD, started her education in nutrition at the University of Maine in Farmington. She earned both her BS and M.Ed. degrees from Framingham State University where she now teaches as adjunct faculty. Karen has worked years in the clinical setting but her greatest love is in the community, helping people to eat better...one bite at a time. Karen hosts weekly nutrition demonstrations, classes, and store tours. She can also help with special dietary needs, reading food labels, understanding portion sizes, recommend healthy eating tips and recipe ideas, and does community/group presentations upon request. She also has her own TV show, "Healthy Bites" and is hosting a variety of free classes and demonstrations at the Marlborough Hannaford's location!
Get ready for the Fall with some great topics being held at the Marlborough Hannaford's store location!
Gluten Free Tours - please sign up with customer service
Saturday, October 26th, from 10-11am
Healthy Halloween: No tricks, Just treats -Demonstration
Saturday, October 26th, from 10-2pm
Food Power: Fuel Your Kids Right- Demonstration
Monday, October 28th, from 10-2pm
Thursday, October 31st, from 11-2pm
Fall Cooking Class with your Hannaford Dietitian--learn how to roast vegetables and cook some simple recipes with pumpkin.
Cost: Free
When: Monday, October 28th from 6:30-7:30pm
Register with Customer Service please!
*No need to register for the demonstrations - just stop by the floor table located inside the Marlborough Hannaford's location!
***If any parents need ideas on Healthy Snacking for kids, Karen is available to assist....and could do a grocery store tour with this theme if it is helpful. Catch her there and gain some great knowledge!
Do You Own a Business And Want to Market It More??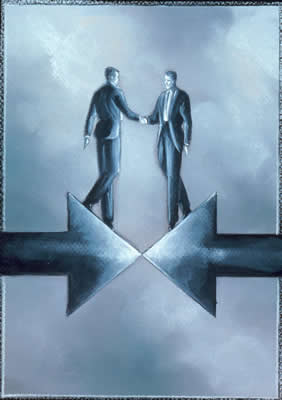 Thank you and special kudos to Chuck Lundberg, owner of the Clean and Green Car Wash in Marlborough, for the fantastic idea of businesses donating their services and products to the Marlborough Moves participants at our events! Perhaps you may have products and/or services that are not necessarily wellness based but are of interest to the general public and the participants of the free public health program, Marlborough Moves. If so, please email
Julie
or
Kathy
and let us know what you would like to donate and if there is a specific event you are interested in focusing your marketing efforts. All donations will be used and/or passed onto the next event so that your marketing efforts do not go unnoticed and Marlborough Moves participants benefit! Thank you in advance for your interest!
Acupuncture Open House on October 24th, Celebrating AOM Day
On National Acupuncture and Oriental Medicine (AOM) day, Thursday, October 24th, the Marlborough Wellness Center wants to invite you to our Acupuncture Open House! Have you been curious whether acupuncture could help you or your loved ones? Wondering if it was painful ,or what occurred during an acupuncture treatment? Then, please, stop by the Center between 5-7pm and experience a mini-acupuncture treatment, get a tour of the Center, and meet the licensed acupuncturist-herbalists located at the Marlborough Wellness Center., 2012 MRCC Small Business of The year, located on Winthrop Street in Marlborough.
Marlborough Savings Bank Claims the WallyBall Champion Title!
For those of you who played Wallyball last time with us, you know the amazing time we all had and the unending laughter we are still enjoying! The second Wallyball tournament was last Thursday and it was all thanks to the kindness of Sandra Condon and the New Life Health and Wellness Center, located at the Courtyard by Marriott! Wallyball is volleyball played on a racquetball court, where the walls and ceiling keep the ball in play. Last time, the team from the Marlborough Savings Bank played against the Marlborough BNI chapter and the BNI'ers won! But on October 17th, Marlborough Savings Bank claimed the title! ! Join us next time, get your fellow employees involved, and let's see who is up for the challenge!
Couch To 5K (C25K) is Still Off and Running!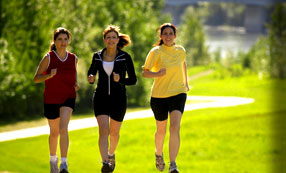 Are you, a family member or a friend looking to get in shape but you don't know how to start? You can still come running or walking with ConnectingPoint Church! Using CoolRunning.com's Couch To 5K program, we will introduce people to running and getting fit. This will be the start of year two of this program that gradually moves you from walking at your own pace to jogging at your own pace. The FREE 10-week program will get you from the couch to running or walking a 5K (3.1 miles). Anyone in the community can participate, and this program will be led by experienced runners. There will be a corresponding walking group happening at the same time if running isn't for you. The program has started and are being held Mondays through Thursdays from 6-6:45pm and Sunday mornings at 8:00am. They meet at the Jefferson St. parking lot across from Kelleher Field and run/walk on the Rail Trail. It's a 45 minute time commitment with 3 days a week strongly recommended. The ultimate goal is to jog the Stow Gobbler 5K on Thanksgiving Day. If you are interested and/or have questions, please contact Bill Schade or check out the ConnectingPoint's C25K Facebook page for further information and join us!
Join the Highland City Striders for some great runs!
What: Tough Ten Turkey Trot
When: Sunday, December 1st - 9 AM
Where: Ghiloni Park, Concord Rd, Marlborough
How much: 15 cans of food for the Marlborough Food Pantry
Pre-register - Not required - just show up starting at 8 AM
Any other questions or interest in learning more about this fabulous local running club, please visit their website here.
Connecting to Marlborough's Youth Sports and Groups
Thanks to the City of Marlborough's website for this great listing!


Marlborough Youth Basketball:
If you received this email and you know of others that might also be interested in the events/activities, please feel free to pass it along. We also want to hear from you and other healthy happenings in the Marlborough area. Please contact us so we can connect! The more, the merrier...and healthier!
Come join us!
Sincerely,
Kathy Ekdahl, Personal Best Personal Training
Julie Dalbec, The Marlborough Wellness Center
The Marlborough Regional Chamber of Commerce
MetroWest Moves