Join Our List

Small Businesses- We Can Help You With Your Employee Wellness Programs!
Since the inception of Marlborough Moves in January of 2013, we have reached out to many local residents and Chamber of Commerce members with good success. But, recently, after meeting with the HR department at Marlborough Savings Bank as a follow up to our Wallyball Tournament ( If you are keeping score- BNI Marlborough- 1 , MSB-0 ) we realize that well run employee wellness programs are more than just fun. They lower employee healthcare costs, increase productivity, create camaraderie, and prevent illness and disease among employees, thus decreasing absenteeism. Through their employee wellness programs, MSB has lowered employee health insurance costs and has created a cohesive group of health oriented employees. MSB is a great role model for other small businesses!
This got us thinking.....
We can help other local small businesses up the ante on their employee wellness offerings as well! So- if you represent a small business in the local Marlborough area, feel free to use Marlborough Moves as a resource for lunch and learns, exercise classes and educational workshops about complementary medicine, nutrition, golf fitness, core and posture training and more. We have access to a wide variety of wonderful workshop presenters for your company.
If you are interested in learning how Marlborough Moves can help your small business, contact Julie Dalbec at Julie@marlboroughwellnesscenter.com or Kathy Ekdahl at kathy@personalbestpersonaltraining.com
Welcome to Marlborough Moves, a FREE public health program for the residents and businesses of Marlborough!
The Marlborough Regional Chamber of Commerce (MRCC), along with the Marlborough Wellness Committee and MetroWest Moves, has put together a year-long community health and wellness program called Marlborough Moves! Marlborough Moves offers
FREE educational lectures, exercise programs/workouts, motivational meetings, healthy eating and nutrition information throughout 2013. Each month in 2013, themes will highlight various wellness offerings. This month, with the end of the summer upon us, we highlight Getting Back to School/Work and Eating Healthy ( Yes! Both can be done together!) as well as many other relevant topics to come. Kathy Ekdahl, Chamber board member and owner of Personal Best Personal Training, along with Susanne Morreale Leeber of the MRCC and Julie Dalbec of The Marlborough Wellness Center, are coordinating this city- wide program to educate the Marlborough community as to the easy, affordable ways that one can improve their health. So come join us and let's get healthy together!

SOMA Friday 5K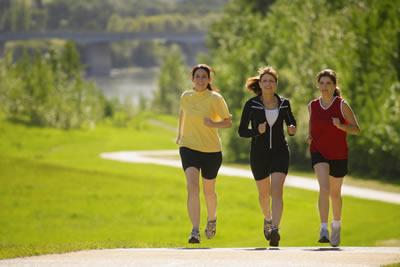 Don't be scared, celebrate this Friday The 13th with Special Olympics Massachusetts for their 2ndFRIDAY 5K!
Join fellow runners from around the Marlborough area on Friday, September 13th at The Yawkey Sports Training Center for a fun break in the work day to benefit the athletes of Special Olympics Massachusetts. Participants who sign up to run/walk will receive a t-shirt and a chance to win prizes. Sign in begins at 12 noon, race starts at 12:30pm! For more information or to sign up for the race, please visit Special Olympics MA.
Yoga and Nordic Walking on Saturday, September 28th
Join Kathy Ekdahl, of Personal Best Personal Training, for a stroll and stretch around Ghiloni Park from noon- 1:15 on Saturday September 28th. Learn the easy technique of nordic walking, which burns more calories that traditional walking, followed by a yoga flow for balance and strength. All levels of fitness are welcome, as long as participants can walk a minimum of 1.5 miles. Nordic walking poles will be provided, but bring your own if you have them! Class meets at the stretching area at Ghiloni Park , weather dependent. Bring a yoga mat or large towel if desired. RSVP is required to Kathy@personalbestpersonaltraining.com.
Hannaford's in Marlborough Has Great Free Demonstrations and Classes!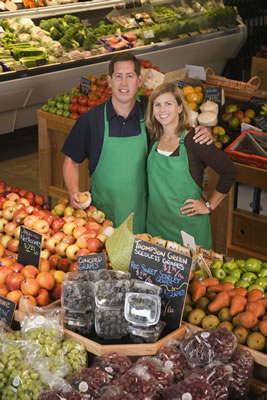 Karen White M.Ed., RD, LD, started her education in nutrition at the University of Maine in Farmington. She earned both her BS and M.Ed. degrees from Framingham State University where she now teaches as adjunct faculty. Karen has worked years in the clinical setting but her greatest love is in the community, helping people to eat better...one bite at a time. Karen hosts weekly nutrition demonstrations, classes, and store tours. She can also help with special dietary needs, reading food labels, understanding portion sizes, recommend healthy eating tips and recipe ideas, and does community/group presentations upon request. She also has her own TV show, "Healthy Bites" and is hosting a variety of free classes and demonstrations at the Marlborough Hannaford's location!
Get ready for the new school year with some great topics being held at the Marlborough Hannaford's store location!
Lunch Box Ideas: Monday, September 16th from 10-2pm.
Class on Crock Pot Cooking: Monday, September 16th, starting at 6:30pm (please sign up at Customer Service prior to attending)
Sandwich Makeover: Monday, September 30th from 10-2pm
No need to register for the demonstrations - just stop by the floor table located inside the Marlborough Hannaford's location!
***If any parents need ideas on Healthy Snacking for kids, Karen is available to assist....and could do a grocery store tour with this theme if it is helpful. She is in the store on 9/12, 9/13, 9/23, 9/28 and 9/30. Catch her there and gain some great knowledge!
Do You Own a Business And Want to Market It More??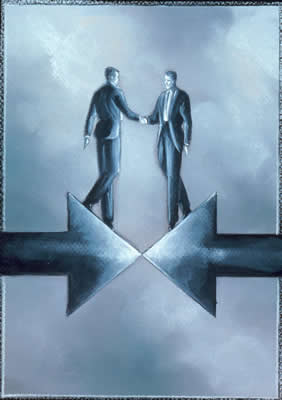 Thank you and special kudos to Chuck Lundberg, owner of the Clean and Green Car Wash in Marlborough, for the fantastic idea of businesses donating their services and products to the Marlborough Moves participants at our events! Perhaps you may have products and/or services that are not necessarily wellness based but are of interest to the general public and the participants of the free public health program, Marlborough Moves. If so, please email
Julie
or
Kathy
and let us know what you would like to donate and if there is a specific event you are interested in focusing your marketing efforts. All donations will be used and/or passed onto the next event so that your marketing efforts do not go unnoticed and Marlborough Moves participants benefit! Thank you in advance for your interest!
Community Yoga/Meditation Available For All!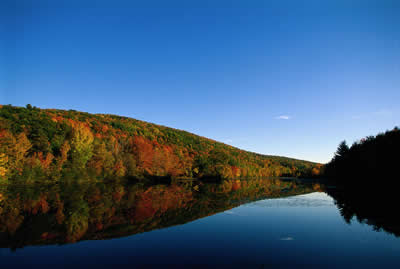 Please visit Earthsong Yoga on Main Street Marlborough or online at Earthsong Yoga and see the free events offered at the center. From Community Yoga classes benefiting the MS Society or the Introduction to Meditation opportunities, there are so many chances for you to start on your path to health and wellness. For more information contact Gail at Earthsong Yoga.
Green Workshops at Body Mind and Spine
Come learn how to make your own all natural cleaning products at their "Learn to Clean Green" workshop on Monday, September 16th from 6:30-7:00pm. Or come learn how to help yourself with any ailment through the use of essential oils at their "Learn to Heal Green" workshop on Monday, September 23rd from 6:30-7:00pm.

Registration is required either at 508-460-0091 or to Jill directly.

Location: Body Mind and Spine, 201 Boston Post Road West, Suite 102,

Marlborough

, MA 01752
Employment Options
Family Fall Fest This Saturday!
Our next family Fall Festival will be held on Saturday September 14, 2013 at the Hudson Elks Pavilion located at 99 Park Street, Hudson. RAIN or SHINE! Noon - 6 pm, Adults $10 ~ Kids 5-12 $5 ~ Under 5 Free!
Admission price includes Lunch...Hamburger or Hotdog w/ Chips
This is a great way to ring in the fall season and have a great time with the entire family. With all kinds of activities for all ages and the REMAX Balloon making an appearance, this event kicks off the fall season in style. Check back soon for more updates. First 50 people receive a free T-shirt!
REMAX Hot Air Balloon
Inflatable Rides & Bounce house for the kids
"Touch a Truck" Event
DJ and Music
Face painting
Bring your teddy bear for the teddy bear clinic
Kids Games
Animal Show
Petting zoo
Kids health pavilion
Great food & BBQ by Catering Options
So much more!
For more information, please contact Employment Options directly!
Couch To 5K (C25K) Started A New Group!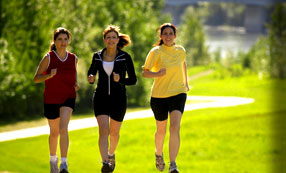 Are you, a family member or a friend looking to get in shape but you don't know how to start? Come running or walking with ConnectingPoint Church! Using CoolRunning.com's Couch To 5K program, we will introduce people to running and getting fit. This will be the start of year two of this program that gradually moves you from walking at your own pace to jogging at your own pace. The FREE 10-week program will get you from the couch to running or walking a 5K (3.1 miles). Anyone in the community can participate, and this program will be led by experienced runners. There will be a corresponding walking group happening at the same time if running isn't for you. The program started Monday, September 9th and will be held Mondays through Thursdays from 6-6:45pm and Sunday mornings at 8:00am. We meet at the Jefferson St. parking lot across from Kelleher Field and run/walk on the Rail Trail. It's a 45 minute time commitment with 3 days a week strongly recommended. The ultimate goal is to jog the Stow Gobbler 5K on Thanksgiving Day. If you are interested and/or have questions, please contact Bill Schade or check out the ConnectingPoint's C25K Facebook page for further information and join us!
Marlborough's Heritage Festival and Annual Main Street Mile Race
The Marlborough Heritage Festival is a great family event held every year in Marlborough, Massachusetts. Hundreds of people come each year to witness the different events, sample chowder & chili, and browse the different vendors that make each festival such a great success. This year, the festival will be held on Sunday, October 6, 2013.

Vendor & Chowder / Chili Contest application forms and info may be found at Marlborough Chamber of Commerce. Please visit the website frequently for updated schedule of events and vendor list.

About the Festival- The Marlborough Heritage Festival is held each year on Main Street in Downtown Marlborough. Main Street is closed to vehicular traffic on the day of the Festival between Rt. 85 and Florence Street. The purpose of this event is simply to draw the community together for an enjoyable day. Events throughout the day are provided to engage people in participating as well as offer entertainment and nourishment.

The Festival is kicked off with a road race, the Main Street Mile, produced by the Highland City Striders and sponsored by the Marlborough Recreation Department and the Heritage Festival. The race begins on Lincoln Street and ends in front of City Hall. The DJ on hand rallies the crowd to cheer on the racers. He provides music all day and keeps everyone informed of scheduled events all along Main Street. Click here for race application.

There is a series of entertainment opportunities to enjoy throughout the day, including interactive children's groups, live bands and dancers. Vendors line both sides of the street with handmade items, crafts, jewelry and food. There is also a food court area to enjoy lunch and don't forget the ice cream!

A highlight of the day is the Chowder & Chili Contest, where over a dozen area restaurants serve up gallons of tasty chowder. For $ 3.00, you may sample the chowder & chili and cast a vote for your favorite, a title the winning restaurant values greatly!

The success of the Festival is attributed to the wonderful committee of volunteers who plan the event throughout the year. We are grateful for the generous support and donations of numerous sponsors, including the Marlborough Regional Chamber of Commerce, TD Bank, The Main Street Journal and the City of

Marlborough.
Connecting to Marlborough's Youth Sports and Groups
Thanks to the City of Marlborough's website for this great listing!


Marlborough Youth Basketball:
If you received this email and you know of others that might also be interested in the events/activities, please feel free to pass it along. We also want to hear from you and other healthy happenings in the Marlborough area. Please contact us so we can connect! The more, the merrier...and healthier!
Come join us!
Sincerely,
Kathy Ekdahl, Personal Best Personal Training
Julie Dalbec, The Marlborough Wellness Center
The Marlborough Regional Chamber of Commerce
MetroWest Moves