| | |
| --- | --- |
| MAY 2016 - In This Issue: | |
MAY 1 "Corporate Ethics" Rev. Thom Belote, preaching

This sermon topic was purchased by Terry Baker at last fall's church auction. For this sermon Terry asked me to reflect on the disconnect between his own experience - he enjoyed a fulfilling and meaningful career working for a pharmaceutical company - with his experience in UU community where "corporation" is a dirty word. This morning we'll ask whether "corporate ethics" is an oxymoron.
MAY 8
"The Poetry of Jane Hirshfield" Rev. Thom Belote, preaching
Holding a poetry service in May is becoming an annual tradition. This year, we'll focus on a single poet, Jane Hirshfield, who also happens to be my favorite poet. Hirshfield's poetry - deeply influenced by her own practice of Zen Buddhism - attests to a world that is glorious, mysterious, and heartbreaking. The
9:15
service will be held at Memorial Rock.
MAY 15 Coming of Age
Service Led by Rev. Thom Belote
This is a service that is always moving and memorable as our 14-15 year olds share their beliefs and journeys. All year long they have been discussing important religious, theological, ethical, and spiritual questions about life, meaning-making, and death, as well as meeting with their adult mentors.
Come
hear them speak their "credos!"
MAY 22
The Choir Sings Alleluia! Glenn Mehrbach, Music Director
The Community Church Choir will be leading worship with a service titled "Alleluias!" All of the music will focus on the single word "Alleluia," and its many cultural variants: Hallelujah (Hebrew and Christian traditions), Alhamdulillah (from the Muslim tradition), Heleluyan (Muskogee Native American tradition), and Halleluyaw (Jewish tradition). The music used to set this unique and powerful word will also span many centuries and musical styles, from Palestrina (16th century) to Paul Halley, a member of The Paul Winter Consort (born in 1952). Other composers represented include the 20th master Randall Thompson and G. F. Handel, albeit in a Gospel/Soul arrangement of his famous "Hallelujah Chorus." They will be plenty for the congregation to sing, too!
MAY 29
"Transgender 101" Rev. Thom Belote, preaching
With all of the attention garnered by HB2, also known as "Hate Bill 2," it seems like a good time to revisit our commitment to be a Welcoming Congregation, fully welcoming to the LGBT community. As Unitarian Universalists, we are the first denomination in the United States to embrace and welcome transgender individuals. Join us this morning as we re-affirm this commitment.
The General Assembly of the UUA will make decisions for the Association at its meeting in Columbus, Ohio June 22-26. You have 3 ways to participate - you can attend in person, you can participate remotely on line, or you can express your opinion on the issues at the P&J table after services on May 15 and 22.


This year GA will decide on the study/action issue for the next 4 years. The proposals are:
Climate Change and Environmental Justice
A National Conversation on Race
Ending Gun Violence in America
The Corruption of Our Democracy
There are also 2 business resolutions to be decided:
Rethinking Thanksgiving
Divestment From Companies That Support the Occupation of Palestine
Come learn more about all of them, how you can participate and express your opinion.
You can also
email Mary Hulett
or call
919-969-9438
for more information.
SIX MONTHS AND COUNTING
OCTOBER 29, 2016
The Services Auction is both our biggest fundraiser and biggest fun-raiser. Yours for the asking (or right price) are fabulous parties, delicious dinners, vacation stays, outings, tickets, professional services, and much, much more. Not only can you bid on (and purchase) great items and events, you can also strengthen your ties to
The Community Church family. It's never too soon to act!
Mark Saturday, October 29 on your calendar.

Check on the volunteer opportunities before, during and after the Auction. Contact Ivy Brezina at 415-663-8703 or

ivy.brezina@yahoo.com

and select the perfect fit for your talents.

Begin your list of what you might offer as a service - a week at your vacation home, a theme dinner for eight, garden work, piano tuning, fruit pies, hand-knit scarves, jewelry, autographed copy of your latest book, storytelling and more.
Peaks of Otter,

May 6-8

. Warblers and wildflowers with Outdoor Connections. Happily the trillium bloom and the warbler/scarlet tanager/rose breasted grossbeak migrations peak at the same time. Enjoy them with us by emailing:

chandler-dorfman@mindspring.com

. Register now for a breakfast bonus viewing of Sharp Top Mountain in Abbot Lake. RSVP:

chandler-dorfman@mindspring.com

FASHIONS TO FIX HOME START

At 3 in the afternoon of May 22 at The Green in Southern Village there will be a fashion show with several stores' clothing modeled by men, women, and children. There will be food trucks, kids' activities, and a silent auction. This event benefits Home Start, the IFC shelter for women and children. Your ticket for an afternoon of enjoyment will help fund some of the most needed repairs to those buildings. Tickets are $25 and can be obtained after each service on May 8 and 15th.


STRAIGHT TALK WITH REAL MUSLIMS

Sunday, June 12, 3 pm

,

in the Sanctuary

Introduced by Rev. Thom and moderated by Krista Bremer (author of "My Personal Jihad"), the panel will include Ismail Suayah, originally from Libya; Dr. Mohammed Abu Salha, father of slain students Yusor and Razan Abu-Salha; and other local Muslims.

How familiar are you with Islam? Do you have questions about Muslim culture, sharia law, treatment of women, or the beliefs and practices of Muslims in our area? Join Muslim neighbors for an afternoon of straight, soulful talk. All questions and comments - even politically incorrect ones - are welcome.

To learn more about the panel,

read this article

about the panel held at Flyleaf Books in March. It is due to the overwhelming response to that event that the panelists want to do it again.

MUSICAL NOTES


by Glenn Mehrbach, Musical Director

On

Sunday, May 22

, the Community Church Choir will be leading worship with a service titled "Alleluias!" All of the music will focus on the single word "Alleluia," and its many cultural variants: Hallelujah (Hebrew and Christian traditions), Alhamdulillah (from the Muslim tradition), Heleluyan (Muskogee Native American tradition), and Halleluyaw (Jewish tradition). The music used to set this unique and powerful word will also span many centuries and musical styles, from Palestrina (16th century) to Paul Halley, a member of The Paul Winter Consort (born in 1952). Other composers represented include the 20th master Randall Thompson and G. F. Handel, albeit in a Gospel/Soul arrangement of his famous "Hallelujah Chorus." They will be plenty for the congregation to sing, too! If you haven't noticed, both of our hymnals are full of "Alleluias," including a "Alleluia Chaconne" and "Jazz Alleluia." So come prepared to listen to a service full of music that both lifts your spirits and inspires meditation, and to sing with all of your heart and soul. There's an old joke goes that UU's sing poorly because they're alway reading ahead to see if they agree with the words. If that's true, you'll have no excuse not to SING OUT on

May 22nd

, because you'll only be asked to sing one word: ALLELUIA!

Our next play will be an adaptation of Louisa May Alcott's classic novel, Little Women. I (Marni) am very excited to be directing this as the novel was one of my favorites as a young person! We will be holding auditions at the end of May (see announcement below) and rehearsals will start in September. Performance dates are

November 11

, 12 and 13.

The script has 7 female roles (4 are youth and 3 older) and 4 male roles (1 youth, 2 older and 1 in between). Rehearsals will be scheduled as much as possible around the schedules of the actors. See you at auditions.

AUDITIONS, AUDITIONS, AUDITIONS


Put this on your calendars right

now - auditions for this fall's play, Little Women, will be held

on

Sunday, May 29

from

1pm to 3pm

and on

Tuesday, May 31

from 8pm to 10pm. You can plan to come to either or both of these. Please bring your calendar with you so you can let me know when you won't be available.

We are looking for 4 teenage young women, 1 middle aged woman and 2 women who can be middle to older age. Also 1 teenage young man, 1 young-middle aged man, 1 middle aged man and 1 older man. So - parts for every one!!!
The deadline for Share the Plate nominations for the second half of 2016 is May 3.
You can find an application online by
visiting the Share the Plate page on the church website
. Under the heading "How to Nominate a Share the Plate Collection," click on the link called Current Application. It is helpful to the committee if you submit the application electronically by e-mailing it as an attachment to
stp@c3huu.org.
STP - MAY 1:
OKAY (Opportunities for Kids and Youth)
OKAY is a network of women from various local churches concerned about children from low-resource families. Inactivity during summer, spring break, and other school breaks can exacerbate the achievement gap.

OKAY strives to provide these children with a healthy environment by:
Bringing awareness to the general community about the situation

Informing families of affordable programs

Encouraging development of programs in the community

Supporting existing affordable programs by providing funds, resources, volunteers, and love
Each year, OKAY compiles a list of summer programs that are free, low cost, or have scholarships and shares the information with school social workers, IFC, HomeStart, churches, NAACP, El Centro Hispano, and other agencies. Community Church members are involved in and continue to provide important leadership for this community effort, including Connie Gates (founding member), Emma Friedman, and Lynn Harmon.
To volunteer, share ideas or expertise, donate, or find more information, contact email Connie Gates.


STP - MAY 8:
MINISTER'S DISCRETIONARY FUND
The Share the Plate on May 8 will benefit the Benevolence/Minister's Discretionary funds. Our congregation is sometimes asked to financially assist with new projects and programs and to help individual in our congregation who run into financial difficulties. These are one time requests by individuals or organizations and are not part of the Share the Plate Sundays.


In the past we have helped start up organizations with seed money, given financial assistance to flood and fire victims, people with unexpected medical bills, and other kinds of emergency financial situations. The committee works in complete confidentially with individuals. Please be generous.If you are writing a check please put Benevolence Fund in the memo line. Thank You.
STP - MAY 22:
JOE AND LUCY STRALEY FUND FOR YOUTH TRAVEL
The Joe and Lucy Straley Fund for Youth Travel was established to fund youth from the Community Church to travel for peace, justice, and service. The Straley Fund has supported over 70 youth trips from our church in the last decade, to the General Assembly, Unitarian Universalist Service Committee Workshops, Ecuador, New Orleans and Nicaragua. Church support means that youth of modest means can take these trips which would otherwise cost prohibitive, and it conveys to our youth our values and commitment to their future. The fund honors Joe and Lucy Straley - founding and stalwart members of the Community Church and prominent activists for civil rights, peace and justice here in North Carolina and around the world.
ECO'S ENVIRONMENTAL CORNER
First Sunday Recyclables: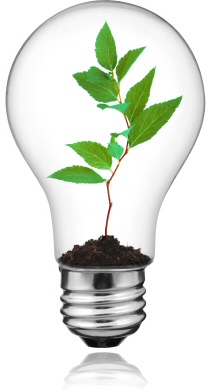 May 1:
Cell phones (including chargers)
to be donated to the Orange County Rape Crisis Center
. B
atteries
(AAA - D, button, rechargeable), corks

(natural and synthetic), plastic pencils, pens, and markers.
"Saving Energy"
is the current focus of ECO's theme "CARING FOR THE EARTH STARTS WITH US." Click here for energy-saving ideas that will help reduce your carbon footprint and save you money.
We now have a new composting bin, located behind the Jones building along the fence to the right. The old bin will be retired after its contents have composted. Please add your new compost to the new bin, marked as "active" (and don't forget to cover it with a handful of leaves).


A big thank you
from ECO to all those who did something new for the Earth in celebration of Earth Day!
The Sanctuary for Dialogue team is excited to facilitate our next dialogues on May 20, 23 and 27. We asked you to vote on your preference among three topics and the results are in!

Although the majority of votes were for the GMO and Privacy vs. Security Surveillance topics, the latter won by a slight margin. As a reminder, the complete topic is, "How should we resolve the competing claims for privacy vs. security surveillance on the Internet?"

We tabled on April 10 and 17 in order to collect your input, and we will table on April 24, May 1, 8 and 15, to provide more information on the process and to sign up anyone wishing to participate in the dialogues, so please stop by our table if you're interested. You can also visit our webpage to sign up or to suggest additional topics for future dialogues.
Check our page on the church's website to see our selections to date of reads linked to our UU principles, and join us to talk about those which most interest you.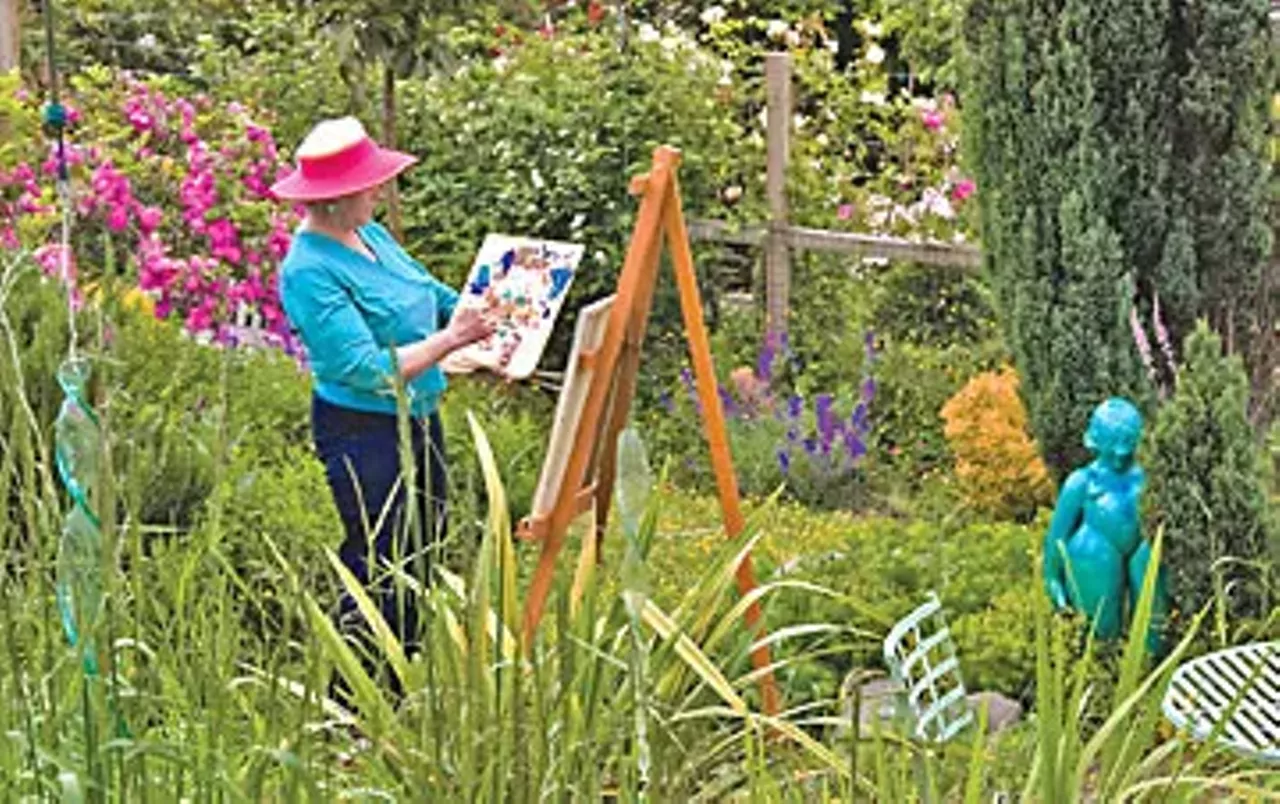 ART IN GAIL'S GARDEN.
On

Tuesday, May 3

, the WomenCircle will gather for an afternoon of art, toasts and dinner.

Come to Gail McKinley's garden (on historic Cameron Avenue) any time from
1:00 and 5:00 p.m.
Bring your sketchpad or canvas, pencils or paints, and let your inner artist out to play. (Some supplies are available.) Late in the afternoon we will toast our creativity, then stroll to Vimala's Curry Blossom Cafe for dinner at
6:00 p.m.
Join us for one or both events. Rain Date
Tuesday, May 10
. For weather-related concerns or other questions, email Gail or call
919-448-8841
.
COMMITTEES AND MINISTRIES

This Congregation welcomes all to share the light, warmth and fire of our church community.
A collaborative effort by key church groups is addressing how the Commons space can better communicate our message, make all feel welcome and connected, and effectively serve its numerous logistical functions. Because its mission is so centered in the Commons, the Membership Team is taking the lead, in partnership with Buildings and Grounds, Communications, and other groups whose mission is particularly served by this space. We realize that many individuals in the congregation have things they love or don't love about the Commons. Realistically, we are not expecting to reconcile all those preferences, nor do we aspire to a "makeover" redecoration. We'll be experimenting with mindful but modest improvements over the coming few months. If you have comments, please feel free to email Gail McKinley
or call 919-932-7165.
THE VIEW FROM THE ROOF


BUILDING & GROUNDS UPDATE
Our inaugural "First Monday Work Party" was a big success! Thanks to Gary Giles, Mike Goodyear, Mike Jones, John Lestina and Maggie Scarborough for weeding, changing bulbs, adjusting hardware, clearing the Manse drive ditch and other accomplishments. The first stop on our "lunch tour" was Merritt's.

Come party with us next First Monday - May 2. We will start at 8:00 AM to enjoy cool morning air and get a jump on the lunch crowd afterwards. I'll be in the office at 8:00 to suggest tasks for all comers. We will head out to a different lunch spot afterwards. Come and suggest your favorite. We will tour various nearby lunch spots throughout the year.

We are still booking Deep Cleaning Teambuilding Events for committees, groups, etc. Make your mark on our scuffed up walls!
NAMI Walks on May 7: Fundraiser for National Alliance for Mental Illness
Help reduce mental illness stigma and raise money for mental health education, support and advocacy! Join fellow church members in walking on the beautiful oak-shaded Dorothea Dix campus in Raleigh as part of the Orange County Stigma Busters team. It's easy to
sign up online here
. If you can't walk, sponsor a walker. Feel free to come at the last minute even if you haven't pre-registered. Registration begins at
9 am
at Dorothea Dix, 695 Palmer Drive, Raleigh.
Email Maggie Scarborough
,
or call
919-306-3885
to sign up to carpool from Chapel Hill or for more info.