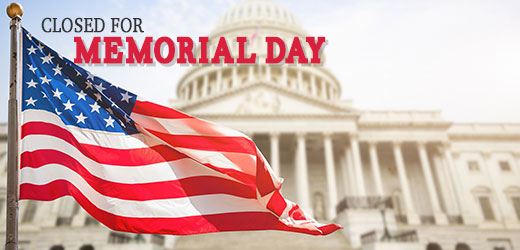 Closed for Memorial Day
PCT Federal Credit Union will be closed on Monday, May 29th for Memorial Day. Regular business hours will resume on Tuesday, May 30th.
Teacher Appreciation Week

May 2nd - May 5th is National Teacher Appreciation Week! Be sure to say thank you to any teachers you know or run into. We love and appreciate all teachers - especially the ones in the Plymouth County school system!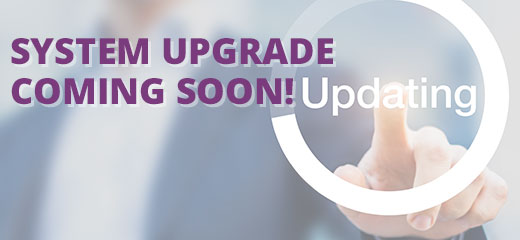 PCT will be upgrading our computer system in the beginning of June to bring you many of the things you have been asking for such as Mobile Check Deposit, Online Account Opening, Quicken/Quickbooks downloads, and much more! Click on the link below or come by the main branch to pick up your System Upgrade Guide to learn all about the upgrade and how you can prepare!
Short Term First Mortgage Special
Are you thinking about refinancing your mortgage? Why wait? Refinance now! Take advantage of our Short Term First Mortgage offer and enjoy a Special Rate as well as NO closing costs. This is a limited time offer, so be sure to call 508-291-0777 to inquire about our Special Rate and learn more today!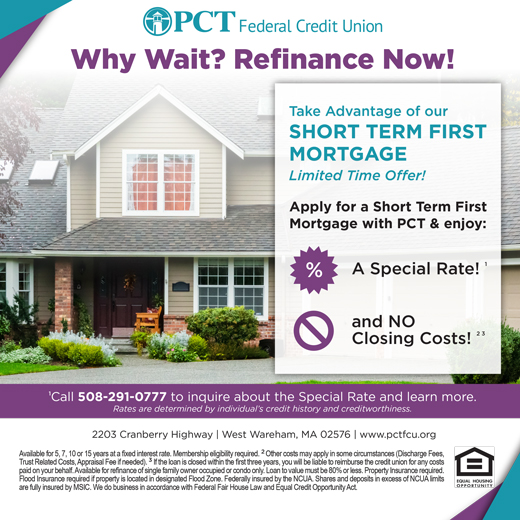 May Employee Birthdays

Join us in celebrating some of our awesome employees' birthdays. Happy birthday to Joe on May 4th, Cassie on May 18th, and Robyn on May 20th! We hope you all have a wonderful birthday!
Keep Up with Us on Social Media!
Want to stay up to date with our important announcements, fun activities and helpful financial tips? Like us on Facebook and follow us on Twitter - you won't regret it!