As the legislature worked to its close, we shared our concerns about the potential impact from consumer-focused bills on the operation of Vermont tech businesses. In particular three bills that were passed by the House and Senate could create new requirements or increase costs for some Vermont tech businesses. The bills are now being reviewed by the Governor.

Those bills are a Data Broker Bill -

H.764

; a bill regulating the renewal of annual contracts -

H.593

; and a bill regulating the use of standard contracts -

S.105

. Our concern with all three is that their application is too broad and could negatively impact some Vermont tech businesses. We posted an article about our concerns

here

.

The Vermont Technology Alliance supports consumer protection efforts, but we believe they should be targeted, balance the needs of Vermont consumers and businesses, and be consistent with the rules of other states. More broadly, we are concerned that this legislation could serve to reinforce the perception that Vermont is not business-friendly, and undermine our efforts to position the state as a home for tech businesses and tech careers.



On the positive side, among the bills listed as passed by the House and Senate that support Vermont's tech sector are:

S.85 - An act relating to simplifying government for small businesses
S.94

- An act relating to promoting remote work

S.269

- An act relating to blockchain business development

H.919

- An act relating to workforce development

You can see a spreadsheet summarizing our main 2018 Legislature outreach on behalf of our members here.

------------------------------------------------------------

Our next "Let's Tech Together" event is May 23 at Queen City Brewery in Burlington, featuring AgTech innovators. This session is an opportunity to hear from leaders from three Vermont businesses that are innovating in the use of agriculture technology - Ceres Greens, UpstreamAg and Flourish Farm - while also enjoying pizza and beer and networking with others in the Tech and AgTech communities. Find more information a

nd register

here

.

As always, we are pleased to work on behalf of Vermont's tech sector, we thank our members for their support, and we welcome new members to join us.

Executive Director, Vermont Technology Alliance

We have sponsorship opportunities in our newsletter, for our Lunch & Learn and social events, on our website, and much more.



Let's Tech Together: Networking Event and Panel Discussion with Vermont AgTech Innovators
(May 23, 2018 - Queen City Brewery)
This session is an opportunity to hear leaders from three Vermont businesses that are innovating in the use of agriculture technology, while also enjoying pizza and beer and networking with others in the Tech and AgTech communities.
EMBOLDIA Event with Lin Dai, Co-founder of Hooch
(May 24, 2018 - Generator Burlington)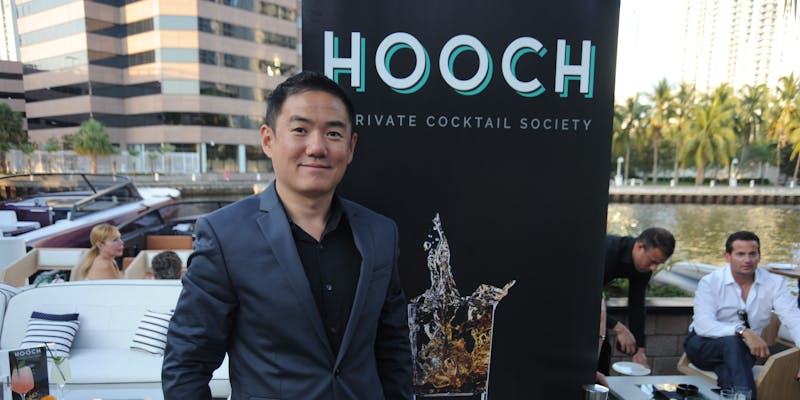 EMBOLDIA presents an evening of conversation and networking with serial entrepreneur Lin Dai, co-founder of Hooch, the first members-only cocktail app, with guest moderator Michael Nedell, co-founder of Localvore.co.
John Cohn - Digital Disruption and the Internet of Things
(May 30, 2018 - Generator Burlington)
John Cohn, an IBM Fellow and Chief Scientist for IBM's Watson Internet of Things Division, will discuss how the Internet of Things is causing digital disruption, particularly in the fields of artificial intelligence and blockchain technology.
Southern Vermont Economic Development Summit
(May 30, 2018 - Mount Snow Dover)
The Southern Vermont Economic Development Summit is a daylong event for municipal, community, and business leaders that will focus on the region's developing economy.
Geospatial and Data Science Conference
(June 6-7, 2018 - Main Street Landing, Burlington)

Join the Vermont geographic information systems (GIS) and data science community for the GeoDatSci conference in Burlington to learn about the latest technology, see examples of outstanding projects, and discuss big ideas for the future across the two days.
Vermont Technology in the News

How Can Vermont Compete With Bigger, Richer States to Keep and Attract Businesses?
(May 13, 2018 - Burlington Free Press)


Vermont never had a shot at being home to Nokian Tyres' new $360 million factory. That will be built in Dayton, Tennessee. Right after Nokian moves its North American headquarters from Colchester to Nashville. The move raises the question of what Vermont should focus on for meaningful economic development. A likely opportunity is Tech.


Logic Supply Collaborates With Amazon Web Services on IoT PCs
(May 17, 2018 - Press Release)


Global Industrial PC company Logic Supply, in collaboration with Amazon Web Services (AWS), will begin offering customers the option to pre-install AWS Greengrass on its hardware platforms with an eye toward making Internet of Things (IoT) development easier, faster, and more efficient. AWS Greengrass, part of the AWS IoT offering, allows users to run local compute, messaging and data caching for connected IoT devices.


GMP's Mary Powell wins 2018 Rachel Carson Award Medal
(May 15, 2018 - Vermont Business Magazine/GMP)
Green Mountain Power President and CEO Mary Powell accepted a 2018 Rachel Carson Award Medal from the Audubon Society for her environmental conservation work. The national award honors women who have greatly advanced conservation locally and globally. Audubon honored Powell's vision to provide low-carbon, low-cost, highly reliable power to Vermonters.


Talking Tech, Ed Tech and Burlington with Microsoft and U.S. Ignite
(May 11, 2018 - UVM)


BTV Ignite - a local non-profit created to leverage Burlington's world-class fiber optic gigabit network - held a "reverse pitch" in May centered on education. It featured a group of educators who outlined the challenges teachers are encountering in the classroom today, and a group of about 25 app developers who hoped to address their issues with new technology.


Vermont Tech Startup Correctly Predicts Kentucky Derby Exacta
(May 7, 2018 - Press Release)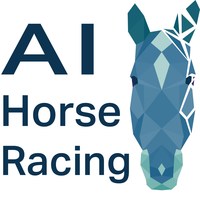 AI Certain Inc., a Vermont-based tech startup, correctly predicted this year's winning exacta pick at the Kentucky Derby using its new, patent-pending AI technology. The AI narrowed the field of 20 horses down to just two - Justify and Good Magic - and its deep learning neural network system predicted how close the race would be with win-odds separated by only one percent.
AI Certain Inc. was founded in January by father-son duo Tim and Nate Kenney. They launched AI Horse Racing - the company's first venture into sports - in April of this year.
UVM names Schadler Dean of Engineering and Mathematical Sciences
(May 7, 2018 - Press Release)


Linda Schadler has been appointed as dean of the College of Engineering and Mathematical Sciences at the University of Vermont. She is currently the vice provost and dean of undergraduate education and the Russell Sage Professor in Materials Science and Engineering at Rensselaer Polytechnic Institute (RPI).


Vermont's First Computer Coding 'Bootcamp' Hopes Grads Will Stick Around
(May 3, 2018 - Vermont Public Radio)


In 12-weeks you'll be a software developer. That's the hope of a Burlington startup that aims to teach students computing coding skills. Now after months of developing, networking and building their business, the trio behind Burlington's new coding boot camp is ready to welcome their first class in a matter of weeks.


VEDA Approves $9.3 Million in Financing, Including for Greensea Systems
(May 2, 2018 - VTDigger)


The Vermont Economic Development Authority (VEDA) has approved $9.3 million in loans to help support commercial, agricultural, energy and small business projects throughout Vermont. One of the recipients is vtTA member Greensea Systems, which received a $250,000 working capital loan to fit-up additional office space for several new engineers, as well as patent and component materials expenditures. Greensea's 23 employees are projected to increase to 40 within three years of the project.


Vermont's Creative Approach to its Labor Shortage: Hire the Tourists
(May 2, 2018 - Washington Post)
Vermont has forest trails, yoga retreats, breweries galore - and a labor shortage so severe, the state is adding a new perk to its vacation packages: employment opportunities. Officials are rolling out a program this summer that aims to persuade thousands of the state's 13 million annual tourists to move there and take jobs, an effort they say is crucial to Vermont's economy. Guests who book hotels in three towns - Bennington, Rutland or Brattleboro - will also get access to taxpayer-funded networking events, company visits and walking tours with realtors.


Colleges are adding programs in a once-decimated industry - manufacturing
(May 1, 2018 - VTDigger/ The Hechinger Report)
With vertical mills, lathes and flat screen monitors at their disposal, members of Vermont Technical College's Fabrication Club are hard at work in Morrill Hall. The students at Vermont Tech aren't preparing to build products through physically demanding factory work as much as they are studying to up their technical skills. Manufacturing undergrads take classes in calculus, 3-D printing and a slew of other specialized subjects. The industry has taken a more tech-intensive twist, making skills like practice in 3-D design critical for future employment.


Featured Member:

Instrumart
Established 30 years ago, Instrumart came of age in an era where companies in its field of process controls relied on printed catalogs, trade shows and outside sales reps to generate leads. As a small company, tucked away in Northwestern Vermont, it was hard to distinguish themselves in this arena, but technology provided an avenue.


Instrumart took a huge gamble when it finally cleared its warehouse of old catalogs and trade show displays and replaced them with programmers, SEO/SEM professionals, and content specialists. Many of Instrumart's old friends in the industry thought they were foolish for abandoning a business model that had always worked. More than a decade later those same people are still trying to catch up to Instrumart.


Even though Instrumart has a staff of engineers who sell highly technical products on the Internet, they don't really think of themselves as a tech company - they don't exist because of tech, but they do thrive because of it.


As Instrumart continues to refine its business model and positions itself to take advantage of new technology, they are proud to support the Vermont Tech Alliance for being such an effective advocate for the tech sector in Vermont. Instrumart looks forward to hiring Vermont's next generation of tech workers.


Useful Information & Links

Road Pitch Schedule and Prize Package Announced
The fifth annual FreshTracks Road Pitch will be held July 30 through August 2. Road Pitch is a four-day motorcycle tour of Vermont where "business bikers" comprised of investors, entrepreneurs and business advisors stop in eight Vermont towns to listen to entrepreneurs pitch their business ideas.
The Road Pitch schedule has been announced and entrepreneurs interested in pitching their concepts or existing businesses to the riders should contact one or more of the local organizers to apply for a pitch slot. At each of the eight stops, the riders will award a "Riders Choice Prize" of $500 and a special edition "Vermont Biker Bear" contributed by Vermont Teddy Bear. Each stop is open to public viewing.
UVM Introduces Summer Unmanned Aircraft Systems (UAS)/Drones Workshop

The University of Vermont announced the launch of its new Unmanned Aircraft Systems (UAS)/Drones Workshop program, which will be held from August 6-8, 2018. The program provides participants with a comprehensive introduction to UAS technology, with both classroom and field site components, designed to teach students both how to operate drones to collect data and how to turn that data into information that can be used for a variety of applications.
vtTA Career Center
Vermont Technology Alliance member companies are hiring, and when you visit the
Career Center
on the
Vermont Technology Alliance website
you can browse and search for these job openings
. The Career Center features up to 200 tech and non-tech jobs. Jobs available from vtTA members are listed at no charge in the Career Center as a member benefit.