Dear UATP Friend,

Welcome to the first edition of UATP's e-newsletter! The goal of these monthly letters is to provide you with AT resources, news and announcements from our neck of the woods to yours. We encourage your suggestions and feedback regarding content, and hope to hear from you! UATP is striving to serve Utahn's with disabilities and those that work with them.
AT Lab: Making a difference
Two-year old Jaela was born with brittle-bone disease, preventing her from learning to stand and walk.
Her physical therapist approached the AT Lab to see if a pediatric stander could be built to help her learn to stand and develop proper muscle strength to walk.
Using various parts from around the lab, including an old crutch which allows the stander to adjust as Jaela grows, a stander was built to her specific needs. The stander gradually forces Jaela to a full-upright position.
The best part is, the device cost around $100 to build - a drop in the bucket compared to the thousands of dollars a stander from off the market would cost.
Another unique feature includes a vinyl paint on the foam back to prevent bacteria growing and to make it easy to clean.
Tom Boman, AT Lab Assistant, helped build the device. He said, "The cool thing about this project is how a few pieces of seemingly random parts came together to make something that is really helping this little girl."
The Bruno Chariot ASL-700 Lift is a relatively new piece of AT that a lot of people don't know about. It is a lift that can be towed on the back of a car, but doesn't require a suspension upgrade.
Small cars such as the Honda Civic, Toyota Corolla, even something as small as a smart car can tow this. It is attached to the rear of the car with a class II hitch and will not jackknife when backing up because it has swivel wheels.
See it in action!
It is an awesome piece of AT because it solves the problem of someone owning a small car and not being able to transport their wheelchair with them.
Ken Re
id is an AT Specialist for the Utah Center for Assistive Technology. He specializes in doing AT and accessibility evaluations for individuals to help them become more independent or able to return to work. Ken is a motivational speaker, and all around fun guy. While he grew up in the Eastern U.S., Utah has decided to make him one of our own.

Assistive Technology Resource Highlight
Need information about AT in the classroom, as a parent or teacher? The Utah State Office of Education has a website that is a work in progress,
www.iaatutah.org
, to address that issue.
The purpose of the Instructional Accessible Assistive Technology website is to provide a resource regarding easily available assistive and instructional technology for parents and education professionals for the educational benefit of students with disabilities. Learn about AT for transition students, AT for Individualized Educational Plans (IEP), and even administrative support for teachers in the effective use of AT.
AT in the Classroom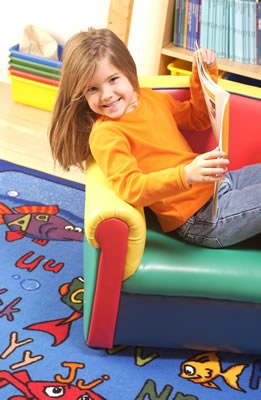 Calling all students, teachers and parents! As the school year ends, don't forget to think about next year's AT needs. Help us help you by
taking this short
survey
on educational assistive technology.
UATP can provide trainings and demos on classroom AT, as well as help with funding for AT to individuals with disabilities.

Who are we?
AT Lab Coordinator, Clay Christensen
UATP Staff Spotlight:
AT Lab Coordinator, Clay Christensen
As a former diesel mechanic and hunting aficionado, Clay didn't set out to become an assistive technology specialist.
But shortly after receiving his BS in Psychology from Utah State University in 2009, he decided to hang up his mechanic's coveralls and try his hand at something new.
In 2011, Clay became the AT Lab Coordinator for UATP. Duties His responsibilities range from teaching students about assistive technology to building unique devices for individuals with disabilities. His extensive technical training and experience in electrical technology and heavy equipment has served him well in the lab.
"Often times," Clay said, "This work really gets you in the heart. Helping someone be more independent is what it's all about."
Currently, Clay is collaborating in the development of new assistive technologies with the College of Engineering at USU. Several successful devices have been produced.
"We'll try anything once," Clay said. "Sometimes it takes a few times to get it right, but we love the challenge."
Contact Clay at the AT Lab by calling (435) 797-0699, ext. 1.

One ingenious parent came up with a cheap solution to prevent a youngster's accidental iPad hits using a child's glove by simply cutting off the index finger. This allows only that finger to work on the iPad, assisting with her daughter's use of a communication app.
See more at
Uncommon Sense
. What low-tech solutions are you using? Share your ideas and help someone else! Let us know, and your AT solution could be featured in the newsletter.
Thank you for your continued support of UATP! We enjoy serving you, and we look forward to continue finding more ways to do so. Have a great May, and let our team know if we can assist you.

Sincerely,
The Utah Assistive Technology Program


May 11th
Look for UATP at the Smithfield Health Days! From 10 a.m. to 5 p.m., UATP will be at Forrester Acres Park! Learn more about our services, and get a prize!
Smithfield Rec
May 15th
UATP will host a free online training, "Using the latest technology to foster communication" by Jean Saltillo from the
Saltillo Corporation
.
Getting Technical
USU engineering students build an automated pill dispenser with help of UATP and the CPD. This kind of AT is helpful for seniors with dementia. Read the story on the
CPD Blog
.
Low-tech does the trick
Low-tech AT is often the solution in the AT Lab, especially for children in the Up to 3 program. Learn more about making low-tech AT on the
CPD Blog
.
What is it?
What is assistive technology and how do UATP services help the public with AT? Read for more on the
CPD Blog
!
Springbreak in Utah
Minnesota college students give back by spending their spring break helping at our AT reuse facility, CReATE. See how they succeeded in this dirty work on the
CPD Blog
.