Today we are celebrating Mexico, one of our favorite destinations. From Cabo, to Cancun, to Puerto Vallarta, we've been there! If your travels take you to Mexico or anywhere around the world, we are here and ready to help plan your next dream vacation.
Call us today, 435-628-3636
Celece, Lauren, Mary, Christi, and Ashley
Educational Training with Palace Resorts in Cancun, Mexico
ROYAL CARIBBEAN 2 DAY SALE
If you haven't planned your summer cruise yet,
Royal Caribbean has a great offer for you!
Book May 10th & 11th Only!
(Crown & Anchor starts May 9th)
Call us for dates and pricing.
435-628-3636
SAVE $1500 WITH AMA WATERWAYS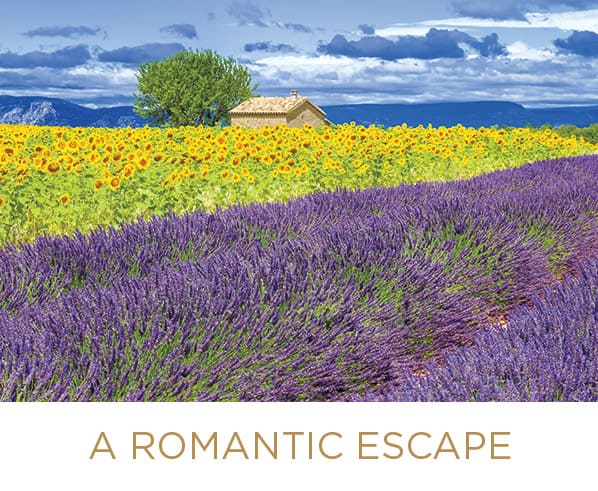 We pair our Provence & Spain cruise on the Rhone river with an amazing land program in some of the world's most romantic cities - Paris and Barcelona. Take in the beauty of Provence's endless lavender fields, explore famous sights in the "City of Light" and experience Barcelona's vibrant art and exciting street life. This wonderful itinerary invites you to explore the very best of these extraordinary destinations.

Book your cruise soon and save up to $1,500 per stateroom on select 2016 departures.

Ask us about our incredible pre and post-cruise land programs in Paris and Barcelona.

Iconic Sights


Capture breathtaking views of the Eiffel Tower and other iconic Parisian landmarks.


Artistic Inspiration


See some of Antoni Gaudi's most colorful and influential architectural works in Barcelona.


Lovely Lyon


Known for its remarkable cuisine, Lyon is one of France's most captivating cities.


Beaujolais Wine Region


Enjoy a memorable wine tasting in this beautiful and romantic setting.


Save up to $1,500 per stateroom on select dates.

Provence & Spain
7-night cruise from Lyon to Arles or reverse
River(s): Rhone

2016 Embarkation Dates: June 3, 10, 17, 24;
July 1, 8, 15, 22, 29; August 5, 12, 19, 26
Rates starting from: $3,599 $2,849
Aboard the AmaDagio
2016_

.
CRUISE AROUND THE WORLD WITH VIKING
CROSS OFF YOUR BUCKET LIST!
December 15, 2017
*141 Days
*5 Continents
*35 Countries
*66 Ports of Call
The Cruise of a Lifetime with Viking Ocean Cruises!
Call us for the details, 435-628-3636
MARY & LAUREN ARE HOME FROM PERU!
They had a wonderful time exploring Peru and they can't wait to tell you all about it. To learn more about our tour in March, 2017, call Mary or Lauren.
**Special Presentation Coming Soon**
RECIPE CORNER: MANGO, PAPAYA, & PINEAPPLE SALAD
Courtesy of Viking River Cruises
Is there any better reminder of languid days in the Caribbean than a fresh fruit salad? Fortunately, many of those tropical fruits you enjoy are in the market year-round. When choosing mangoes and papayas, look for ones that yield slightly to a gentle touch. A ripe pineapple will be fragrant, have deep green leaves and give slightly when pressed. This zesty salad can be a wonderful low-fat, low-calorie meal, dessert or a refreshing side dish for breakfast or brunch. The coconut shavings are like sprinkling island magic.
VINAIGRETTE INGREDIENTS:
2 T (30 ml) fresh squeezed lime juice
3 T (45 ml) canola or vegetable oil
Salt and freshly ground black pepper
1 mango, peeled, pitted and thinly sliced
½ C (65 g) red onion, thinly sliced
½ C (65 g) papaya, peeled and thinly sliced
½ C (65 g) pineapple, peeled and thinly sliced
½ C (65 g) jicama, peeled and thinly sliced
12 limestone or butter lettuce leaves
⅓ C (25 g) shaved coconut, toasted, optional
DIRECTIONS:
To make the vinaigrette, place lime juice, oil and honey in a small bowl and whisk to combine. Add salt and pepper to taste. Add poppy seeds, whisking to combine. Set aside.
Gently toss the mango, onion, papaya, pineapple and jicama; spoon into lettuce leaves. Drizzle with dressing. Serve immediately.

Prep time: 15 minutes

Makes 6 large or 12 small servings.
COURTESY OF VIKING RIVER CRUISES
The Travel Connection
| 1363 E. 170 South, Suite 202. George, UT 84790 | 435-628-3636 |