Outdoor Chattanooga News & Events May 2017
Outdoor Chattanooga's newsletter highlights the awesome outdoor activities happening in and around Chattanooga that will connect you to the outdoors and inspire you to come out and play with us!
Outdoor Chattanooga Events
Intro to Mountain Biking Skills Course May 5 & 19
Mountain Biking is so much more than just riding a bike through the woods! Outdoor Chattanooga's
Intro to Mountain Biking
classes teach the basics and reinforce the skills needed to get the most out of mountain biking. Use of open fields, built features and instructional skill drills; our instructors teach in a format that can be structured to your pace and individual learning style.
Mountain bikes are available by reservation to use for class thanks to grants from the Ironman Foundation and Friends of Outdoor Chattanooga.
*Participants must already know how to confidently ride a bike for this class.
Fee: $10 per person per class. Ages 10 and up. Reservations required.
Email Outdoor Chattanooga
or call (423) 643-6888 to register and learn more.
Rapid Learning Kayak Skills Program May 10, 17, 24 & 31
Mountain to Town Bike Adventure May 12 & 14
Join Outdoor Chattanooga for an all-inclusive, beginner friendly downhill mountain bike adventure at 9 a.m. on Fri., May 12 or Sun., May 14. Our experienced guide staff will provide a shuttle, ride support and instruction during the downhill ride. Use one of our new mountain bikes or use your own. Our mobile mountain bike fleet is provided by grants from the Ironman Foundation and Friends of Outdoor Chattanooga.
Enjoy views of the city while cruising down the beginner-friendly Guild Trail, comprised of tightly packed gravel, until it connects with the paved trails of the Tennessee Riverwalk in St. Elmo all the way back into downtown Chattanooga. Ride time is about 2 hours. Appropriate for ages 12 and up.
Riders must be able to independently ride, shift, maneuver, and operate a bike with hand brakes, listen and follow instructions and be able to make decisions quickly while moving at higher speeds in order to participate in this adventure. Cost: $25 per person

includes bike, helmet, water bottle, transportation, guide staff and ride support. Reservations required in
advance as space is limited.
For more information and to make a reservation, email Outdoor Chattanooga or call (423) 643-6888.
Guided Full Moon Hike May 9
Explore the trails of Stringer's Ridge on a free, guided
full moon hike
with Outdoor Chattanooga on Tuesday, May 9 at 9:00 p.m.
Approximately 3 miles round-trip, this beginner-friendly and

leisurely paced

hike will lead to an overlook in hopes of getting the best view of the full moon rising over the Scenic city's nighttime skyline. Appropriate for ages
10 and up when accompanied by an adult.
Hike will last approximately 1.5 hours. Reservations are
required in advance.
Email Outdoor Chattanooga
or call (423) 643-6888 for more info and to register.
Family Funday at the Walnut Wall May 14
Outdoor Chattanooga
's experienced rock climbing staff will open the Walnut Wall for a
Family Funday
in Coolidge Park and give anyone interested the opportunity to try vertical rock climbing for free on Sunday, May 14 from 3-6 p.m. No prior experience necessary and all the equipment is provided. Gym shoes and longer shorts or athletic pants are most appropriate. The Walnut Wall overlooks the Tennessee River from a 50' high limestone pier of the historic Walnut Street Bridge in
Coolidge Park
. Minors must be accompanied by an adult who can sign the assumption of risk and liability release form. Appropriate for the family, ages 5 and up. For more information
email Outdoor Chattanooga
or call (423) 643-6888.
This Month's Local (and National) Outdoor Adventure
May is National Bike Month! To encourage our readers to get out and bike more, we sent our "not so bike savvy" intern out for lovely bike ride in the Scenic City. Her mission: to create a beginner and family-friendly bike route for just about anyone to try. Since most of us, including Sara, are motivated by food, there are recommendations of local places to stop in and grab a bite to eat, cold drink or sweet treat. Don't own a bike? No problem! The route begins at a
Bike Chattanooga
station and there are plenty of stations along the route and around town if you need to check-in your bike.
The
Tennessee Riverpark
(commonly called the Riverwalk) was extended into St. Elmo and officially opened in September of 2016. If you haven't gone out to explore this new section of the Riverwalk, now's your chance! It can difficult to find information about it online, but Outdoor Chattanooga does have a Google Map of the full Riverwalk on their website, which can
The adventure begins in St. Elmo, at the
South Broad Trailhead
with a free parking lot and restroom facilities. You can unload your own bikes or rent a bike from Bike Chattanooga from the Middle St Trailhead station.
The St. Elmo section of the Riverwalk offers great views of Lookout Mountain, a bridge over Chattanooga Creek that you can occasionally spot turtles from, and a sort of haunting beauty in the abandoned buildings from the old industrial era of Chattanooga.
The Riverwalk will take you all the way from St. Elmo to the
Hunter Museum of American Art
. However, I recommend riding up the sidewalk by the Riverfront Parkway, as the switchbacks on the Riverwalk under the Hunter Museum can be tricky on a bike.
Once you reach the Hunter Museum, it's time to leave the Riverwalk behind. Rather than following it down into the Bluff View Art District, turn left towards the museum and cross the Holmberg Bridge (the glass bridge). Be sure to dismount and walk your bike across the Holmberg Bridge for yours and other's safety. If you don't want to go across the Holmberg Bridge, you can take the alternative path down High Street that I've mapped on the Google map. Either way, you end up on the Walnut Street Bridge, which you'll cross into North Shore.
Slow down and use caution on the
Walnut Street Bridge
as it is the iconic bridge in Chattanooga and gets a lot of use by pedestrians. Plus, you'll want to slow down to enjoy the views of the river and the eclectic Chattanooga community that's present on the bridge. For example, on my ride, I not only got to briefly eavesdrop on a Chattanooga Ghost Tours group, but there was also a four-man acapella group performing, as well as a bluegrass band. Walnut Street Bridge is not only historically important to Chattanooga, but it's perhaps the best place to really get an experience of Chattanooga as it is now, especially on a warm evening.
Once you've crossed the bridge, you've reached your destination and hopefully had a "wheelie" fun ride! If you've rented a bike from Bike Chattanooga, you can check it in at the Coolidge Park station, right in front of Outdoor Chattanooga. While you're there, you can stop in and say hello, use the restroom and get info from the helpful staff about all things outdoor related. Below is link for the bike route and recommended restaurants. Continue the adventure with some eats, drinks or sweets. If you're not ready to quit biking, explore Coolidge and Renaissance Parks. Just be sure to rest and drink plenty of water before starting the ride back to St. Elmo.
Did you experience this local adventure?
Got suggestions for next month's local outdoor adventure? We'd love to hear about it!
Share your stories and pictures with us at
info@outdoorchattanooga.com
Community Events
3 State 3 Mountain Challenge May 6
The Chattanooga Bicycle Club
presents the 30th annual
3 State 3 Mountain Challenge
on Saturday, May 6. With three distances to choose from, this is one of the Southeast's most scenic and challenging events! Ride the full 100 miles or opt for one of the shorter courses of 62 or 25 miles. The full
100 Mile Century Ride Option takes rid
ers up and down 3 mountains -- Suck Creek, Sand and Lookout, in 3 states - Tennessee, Alabama and Georgia. The
62 Mile Metric Century Option
takes riders over one mountain - Suck Creek and crosses through 2 states - Tennessee and Georgia. The
25 Mile Route Option is great for those just getting into road cycling. Registration is still open! Check out the race courses and schedule of events here and get signed up to ride!
Another Gorgeous Evening May 11
Join the
Tennessee River Gorge Trust
on Thursday, May 11 at 5:30 p.m. at the
Tennessee RiverPlace
for
Another Gorgeous Evening
, a fundraiser to benefit their conservation efforts. Guests will
enjoy cocktail hour-inspired mingling all through the night. Start off with specialty drinks provided by
The Feed Company Table & Tavern
,
1885 Grill
and
Tremont Tavern
while
some of our region's best landscape painters capture the beauty of
the Gorge "en plein air" Tap your feet to the Americana sounds of
Broke Down Hound
and feast on dinner-by-the-bite catered by Lee Towery. Finally, listen to smooth jazz by the
Ben Friberg Trio
,

including the beautiful sounds of Latin Jazz, while learning about the migratory journey of the Louisiana Waterthrush, which the Trust has been studying.
Individual tickets are $125 prior to May 5 and $150 after May 5. Tables and sponsorships are also available. Questions?
Please call Sarah at (423) 266-0314.
Wilderness First Aid and CPR Certification Course May 13-14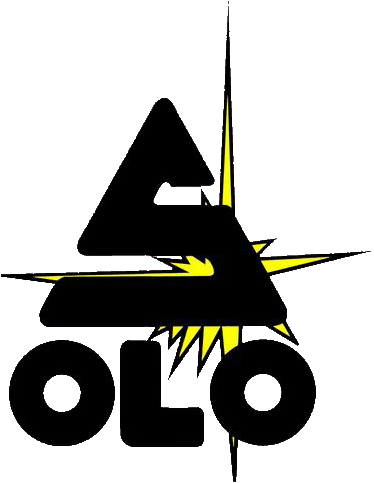 Stonehearth Outdoor Learning Opportunities (SOLO)
and sponsored by
Lookout Mountain Conservancy
.
This Wilderness First Aid Course focuses on the basic skills of: Response and Assessment, Musculoskeletal Injuries, Environmental Emergencies, Survival Skills, Soft Tissue Injuries, and Medical Emergencies. This is a special opportunity as the training is not often offered in the Chattanooga Area.
With successful completion of the Course, which meets ACA guidelines, you will receive a SOLO WFA Certificate good for two years. Cost:
$180 for the two-day course, add-on CPR Training for $40. Register here!
National Bike to Work Day May 19
| | |
| --- | --- |
| | |
Bike to Breakfast 7:30 am - 9:00 am

> Bike to a FREE breakfast in Miller Plaza with food and coffee from local companies, as well as activities with local vendors, and cycling organizations!

> Group rides led by
Bike Walk Chattanooga
starting from multiple neighborhoods - locations announced soon.
Group Bike Ride 11:15 am - 1:30 pm
Stringers for Your Supper 5:30-7:30 p.m.

Ironman Chattanooga 70.3 May 21
Sunbelt Bakery IRONMAN 70.3 Chattanooga
returns to the Scenic City on Sunday May 21. The race begins with a 1.2 mile, point-to-point swim in the Tennessee River. Athletes will begin with a short up-river section before making the turn and heading downriver to the transition area at Ross's Landing on Riverfront Pkwy. The 56 mile bike course offers spectacular views of Lookout Mountain as the riders head out 11 miles south of town for a rolling 34-mile loop in Georgia. The day ends with a chance to enjoy Chattanooga's many tourist attractions as athletes take in the Tennessee Riverwalk and the beautiful Riverfront Parkway during the 13.1 mile run. Check out the racecourse, spectator guide, traffic impact, and all the other need to know info for
race day here
.
| | |
| --- | --- |
| | |
Volunteers are needed for on the water support during the swim portion of the Ironman 70.3 on Sunday, May 21.
All volunteers must have their own personal non-motorized water craft such as canoe, kayak, or SUP. All volunteers must have their own PFD. Click here to register to volunteer and be a part of the magic on race day!
FahrvergNOOGA-TYMBR Series
10-11 Mullberry Gap's TYMBR Series Weekend
WFA Certification
Bunker Buster-TYMBR Series
TYMBR Series Championship