May 2019 | vol. ii, #5
_________________________________________________________________

_________________________________________________________________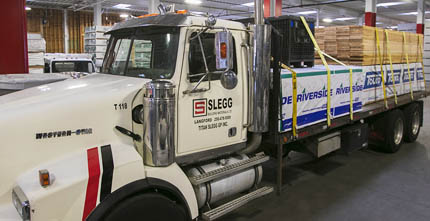 WEST COAST DEALER ADOPTS ONLINE PLATFORM FROM U.S. PARENT
The transition beyond bricks and mortar to an integrated online strategy has been an urgent one for the large players in our industry. But at a local level, independents are, with a few stellar exceptions, moving slowly into the digital world.
But one large regional player is about to make a more dramatic plunge. Slegg Building Supplies has a dozen locations on Vancouver Island, catering primarily to contractors and builders. According to President Tim Urquhart, the company has been doing some online sales, but notes that support from its parent company is going to give it new tools to accelerate those sales.
Slegg is a part of WSB Titan, one of the country's largest gypsum drywall dealers, with 41 locations nationally. In spring 2018, Titan was acquired by GMS Inc., a major U.S. gypsum dealer with 240 locations, based in Georgia. GMS sells wallboard and suspended ceilings systems throughout 42 American states.
GMS has already invested heavily in an online ordering system to position the U.S. business for e-commerce. Now, that system is being made available to Slegg. "We're in the process of moving to that now," says Urquhart.
The new platform from GMS will offer a customizable platform that will allow Slegg's associates to prepare orders for delivery to the customer.
The company already has an app for its larger customers, says Urquhart, which enables time-pressed contractors to transmit their orders directly to Slegg's service desk. "I'm really excited about that," he notes. "We're really moving into that arena."
_________________________________________________________________
_________________________________________________________________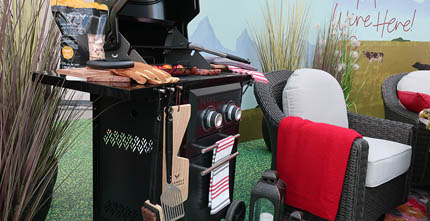 CANADIAN TIRE DEVELOPS PRIVATE-LABEL PRODUCTS FOR OUTDOOR SPACES

Canada may be known internationally for its wide-open spaces, but the country's urban and small-home dwellers generally have a lot less area to work with than the average homeowner. Yet they still want to be able to enjoy their outdoor spaces. Canadian Tire, one of this country's top four retailers, is tapping into this need with new products for outdoor living under a private-label line called Canvas.

Another private brand, which Canadian Tire acquired last year, is Vermont Castings. New for this spring is a compact two-burner barbecue by Vermont Castings with fold-away side shelves. Other outdoor products range from an umbrella stand built into a side table to lots of products designed to help Canadians living in smaller homes maximize their outdoor living space.

The outdoor living category continues to grow, and Canadians are eager for fashionable yet functional pieces, whether in a small condo balcony or a country acreage. Dealers looking to capitalize on this trend should be sure to have something for everyone.
_________________________________________________________________
_________________________________________________________________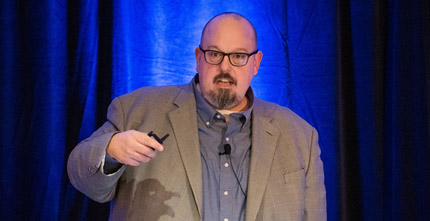 HOW INDEPENDENTS KEEP SUCCEEDING DESPITE BIG BOXES, AMAZON
Dan Tratensek is still surprised, after more than two decades with the North American Retail Hardware Association (NRHA), when he gets a call from a reporter asking him how "poor old independent retailers are going to survive in the era of big boxes and Amazon."

Tratensek, who is executive vice president and publisher with the NRHA, says, "In fact, looking to the future, independent retailers might be setting the pace."

While customers may feel that independents are convenient, they're often considered more expensive than national chains, big boxes and discount stores. But independents can set themselves apart from the competition with their service. When he speaks with independent retailers, Tratensek likes to remind them that there is a difference between knowledgeable service and friendly service.

"Independent retailers, they obviously have limited budgets, they have limited access to everything but ideas," says Tratensek. "But they really are driving so much innovation in the channel and building vibrant businesses that remain agile when it comes to brand identity."
________________________________________________________________