May 2020 | vol. iii, #5
_________________________________________________________________
_________________________________________________________________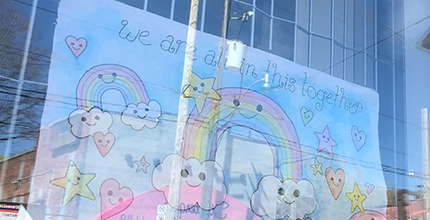 PROVINCES START TO PLAN FOR REOPENING ECONOMIES
After two months of restrictions and closures, each of the provinces has been working on their plans for reopening businesses and jump-starting their regional economies.
On the East Coast, New Brunswick started on April 25 by allowing people to congregate in some public spaces. And Prince Edward Island began reopening businesses, select services and public spaces last week.
Ontario and Quebec, which have been the hardest hit by the virus, are approaching reopening very differently. Except in the Montreal Metropolitan Community, some retailers in Quebec were allowed to reopen last week and construction sites and factories were given the green light for this week. Montreal has been given permission to begin the process on May 25.
Ontario, on the other hand, hasn't released a timeline for its plan, but has started slowly returning to normal as daily cases of COVID-19 continue to trend downward. Last week, seasonal businesses and hardware stores were permitted to reopen to in-person customers and the province expanded what counts as essential construction. However, Premier Doug Ford has asked to extend emergency orders to June 2.
Moving west, Manitoba's government has unveiled the phases of its timeline to reactivate the province's economy. "Today is good news, and it's good news because of you," Premier Brian Pallister said at the time. In the first phase, which began on May 4, some non-essential businesses including retail stores and restaurant patios reopened, although with precautions in place.
Premier Scott Moe's five-stage plan for gradually re-opening businesses across Saskatchewan also began on May 4. The first stage includes allowing previously restricted medical services to reopen their doors to the public. Non-essential retail and personal care services are slated for the second phase, which is anticipated to begin May 19.
And Alberta will allow some non-essential businesses to reopen in mid-May if the province's COVID-19 numbers stay under control. But it will be much longer until restrictions on mass gatherings and non-essential travel are lifted, Premier Jason Kenney announced late last month.
One common thread through all the provincial plans is the caveat that reopenings will be staggered in multiple phases, with a planned buffer period of a few weeks between each stage to ensure they don't undermine all the ground gained on the virus by opening too quickly.
_________________________________________________________________
_________________________________________________________________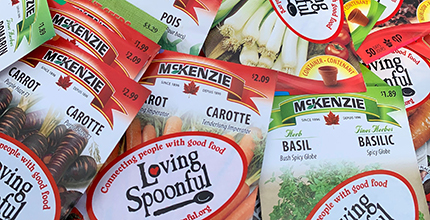 COMMUNITY GROUPS PLANT SEEDS OF GOOD IN KINGSTON


A coalition of garden organizations in Kingston, Ont., led by Loving Spoonful, an organization that supports local and community gardens, has launched "Garden for Good."
The campaign is modelled after the Victory Garden campaigns of the two world wars. Thanks to a donation by the local RONA Home & Garden store, the program is able to provide seeds free of charge.
The campaign encourages people to take control of their food supply with their own vegetables and herbs. Every year, Loving Spoonful runs their Grow a Row project, where local producers, backyard gardeners and workplace gardens plant a row for themselves, and an extra row for Loving Spoonful. The produce is then distributed across the community with the help of many dedicated volunteers to over 40 meal programs, pantries and shelters.
With the COVID-19 crisis exposing the vulnerabilities and inequities of the industrial food system, the campaign is encouraging locals to grow more food—on windowsills, balconies, backyards, front yards and in community gardens.
_________________________________________________________________
_________________________________________________________________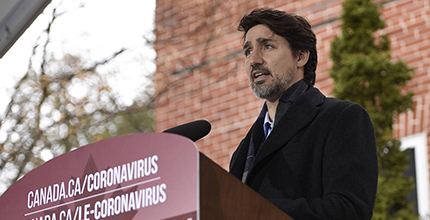 FEDERAL GOVERNMENT TO HELP RETAILERS WITH RENT
The federal government and all the provinces and territories have agreed to implement the Canada Emergency Commercial Rent Assistance (CECRA) program to reduce rent costs for small businesses by up to 75 percent and support property owners in covering these costs.
Forgivable loans will be issued to qualifying commercial property owners to cover 50 percent of rent for eligible small business tenants who are experiencing financial hardship during April, May and June. The loan will be forgiven, however, if the property owner agrees to reduce the eligible small business tenants' rent by at least 75 percent for those months under a rent forgiveness agreement, which will include a term not to evict the tenant while the agreement is in place.
Small business tenants will then be expected to cover the remainder, up to 25 percent of the rent.
Eligibility is limited to small business tenants or businesses paying less than $50,000 per month in rent and who have temporarily ceased operations or have experienced at least a 70 percent drop in pre-COVID-19 revenues.
It's expected that CECRA will be operational by mid-May, with commercial property owners retroactively lowering the rents of their small business tenants payable for the months of April and May.
Interested parties can sign up for updates and a notification when the application process officially opens here.
________________________________________________________________