MESSAGE FROM CYNDI NGUYEN

Dear Friends and Supporters,

My first month on the New Orleans City Council has been an incredible experience, and I am truly honored to have this opportunity to serve the City of New Orleans and my constituents in District "E" as this Council's first-ever Vietnamese-American representative. In such a short time, my colleagues and I have implemented several historic policy changes, as well as new processes and procedures to better serve you, the people of this great city.

Coffee & Conversation with Cyndi Nguyen
I will be hosting a Coffee & Conversation event for District "E" residents every third Saturday of the month as part of my commitment to ongoing community engagement.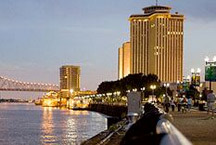 2018 City Council & Committee Information
The City Council recently announced the 2018 Committee Meeting Schedule and membership.
The District "E" office is currently accepting applications from qualified constituents to serve on one of more of the following committees: Community Advisory, Special Projects, Economic Development Advisory and Illegal Dumping and Parking Taskforce. Your service and commitment will be an excellent example of the devotion and dedication we need to make District "E" the place to be! Those interested may submit applications and relevant materials by Friday, July 6.
CONNECT WITH COUNCILMEMBER NGUYEN
Follow us on Facebook at Councilwoman Cyndi Nguyen


Join the Councilwoman live every Sunday at 7pm with updates on the district.


One on One meetings with Councilwoman Nguyen Once a month


call Monica Rainey at 504-658-1050 to schedule your appointment.


Get set up for your text alerts:


Text "YES" to 504-608-0844 to opt-in to receiving text updates for District E This may include Surveys, Grand Openings, communications, and updates for District E!!!


Councilwoman Cyndi Nguyen- District E Partners with the City of New Orleans Community Engagement Department.


Come out and speak with one of the team members about your concerns.
Monday- Vanessa Gueringer will be at the Martin Luther King Library 1611 Caffin Avenue from 10:30am-2:30pm
Wednesday- Kelly Derbigny will be at the New East Library 5647 Read Blvd 10:30-2:30pm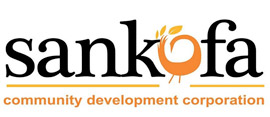 Check out Sankofa Fresh Food Pantry on Dauphine St.
The Fresh Food Pantry provides FREE, healthy supplemental groceries once a month to households in need.

Basin Summer Program July 16-20
The Building Active Stewardship in New Orleans (BASIN) Summer Program, which kicks off July 16, introduces school-aged children to the vocabulary and skills required to promote the wise stewardship of our urban build environment and participate in our growing green sector.

Online Government Contracting Training for June 2018
The U.S. Small Business Administration is providing online government contracting training throughout the month of June.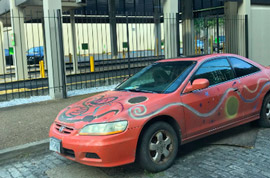 How to Report Abandoned Vehicles on City Streets
The Department of Public Works Parking Division is responsible for enforcement of City ordinances in regard to public safety by managing curb space (on-street parking) in certain densely populated areas.
New Orleans City Council
District "E" Councilmember Cyndi Nguyen