MESSAGE FROM COUNCILMEMBER PALMER

July is an important month for District C as I continue moving forward with making changes to the city's Short-Term Rental (STR) program. My office has received numerous phone calls and emails from you about the two STR motions approved by the Council back in May.

In this newsletter, I'm addressing some of your questions by clarifying the three categories of STR licenses issued by the city.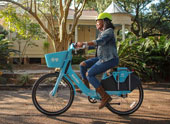 Blue Bikes for All
Did you know the city's Blue Bikes program is hoping to help families in need? Its new program, "Blue Bikes for All" provides affordable transportation options for low-to-moderate income residents and hospitality workers. Anyone with an EBT (SNAP/Louisiana Purchase) card can get a bike subscription for $20 a year, which covers one hour of riding per day. A grant from the Better Bike Share Partnership is funding the program which is a partnership with Blue Bikes, Bike Easy and the City of New Orleans.



Click here to learn more.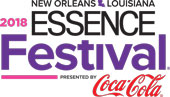 2018 Essence Music Festival
Councilmember Palmer is welcoming ESSENCE Music Festival back to New Orleans for four days of daytime seminars, evening concerts and cultural events. The event draws artists and tourists from around the world and creates a huge economic impact. Continue to support local African American businesses by sharing the lists below with family members and friends who are attending ESSENCE this year. Learn more:



soulofneworleans.com




NewOrleans.com/BlackBusiness




Essence.com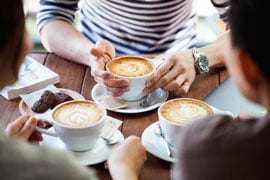 Coffee with Kristin
The first Coffee with Kristin is Friday, July 20th from 8:30 to 10:30 a.m. at Congregation Coffee in Algiers. Congregation Coffee is located at 240 Pelican Ave. in Historic Algiers Point. Come grab a cup of coffee or tea and then stay and chat with Kristin. All residents of District C are invited to attend. This is your chance to discuss issues in your community with Councilwoman Palmer. Don't forget to save the date for the second Coffee with Kristin at the Treme Coffee House on Friday, August 17th from 8:30 - 10:30 a.m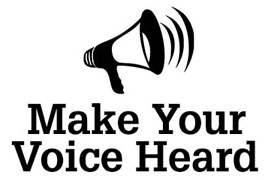 STR Public Hearing
A public hearing for comments on the City Planning Commission's (CPC's) STR study has been scheduled for Tuesday, July 10th at 3 p.m. The hearing is in accordance with requirements of Motion M-18-194 authored by Councilmember Palmer and approved by the Council on May 25th.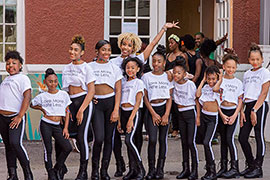 COMMUNITY SPOTLIGHT: Dancing Grounds
Dancing Grounds is a local dance studio that provides high-quality, accessible dance education programs to residents of all ages. Since opening their doors in 2012, they have provided free or reduced fee dance classes to more than 2,000 youth and about 3,500 adults..
New Orleans City Council
District "C" Councilmember Kristin Gisleson Palmer