The Birthday Wall: Create a Collage to Celebrate Your Child
by Dawn Herring
I'm excited to share with you my new e-book, The Birthday Wall, which is a detailed, step-by-step instructional book I've written that shows how to create a multi-dimensional, colorful visual collage to help celebrate your Child's birthday! As creator of this family tradition, I share how to research, plan, gather, create, and display all the elements of your child's Birthday Wall, which can enable you to validate, affirm and show appreciation for your child with who they are right now. You can buy it
here on Amazon or
here
on Smashwords
for just
$2.99

.
**A BIRTHDAY WALL STORY, FEATURING SARAH JOYCE BRYANT AND HER SON CODY**:
Refresh Your Work
Are you satisfied with the work you do? Do you ever feel like there must be more to your

work life

than you're experiencing, as if you're missing out? It's a good question to ask and consider. Take a closer look at your work

goals, tasks

, and

purpose

and determine if it lines up with what you

yearn

for, what you really

care

about, what holds great

meaning

for you. If you conclude changes are in order, then decide what you can do to get what work is

authentic

to you started: first in your

heart

, then in your work life. One baby step at a time. You won't miss out if you do.
Refresh Your Home
When you look at home- related magazines, do you feel as if you're
missing out
on something
fabulous
when you see the perfect pictures and beautiful designs? Take a closer look at what you are truly
drawn to
and see what small change you can implement to begin
transforming
what you are no longer satisfied with. You don't have to MISS out when you put you
heart
and
creativity
into your home.
For Your Journal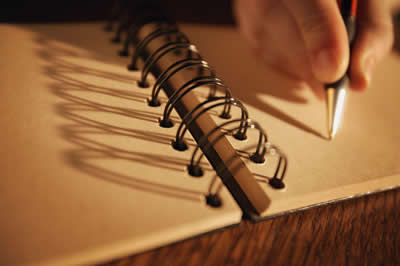 Journaling Tip:
Remember to journal during those times when you need it most so you don't miss out!
***
Q: Do you zero in on your journal when you have the greatest need, or do you put it to the side and then wonder why you didn't do it in the first place?
I try to write entries when I especially need to; I do make it a point to journal a.m. and p.m. so I usually manage to address what I need when I do it at that time. But occasionally I write an extra entry if I really need to spill it or ask a question for clarity.
You're welcome to join me in a new journaling exercise for your emotional awareness that I published in Outlet E-zine and am actively engaged in with my journaling practice.
You're welcome to share your discoveries by replying to this issue of Refresh Journal!
***
You're welcome to reply to the weekly journaling question; I may share it in a future edition of Refresh Journal.
You're welcome to subscribe to my blog Refresh with Dawn Herring so you will always get my latest posts in your email to read at your convenience.
THE ARTIST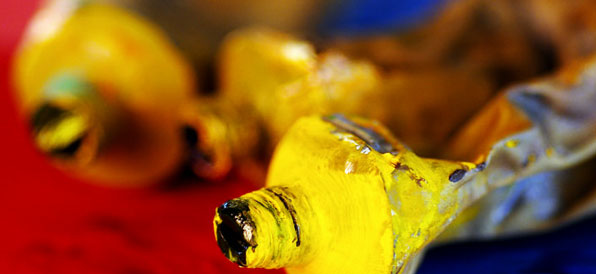 Do you ever feel like you're missing out on something just because you see others trying an

artistic technique

that you've never tried and you wonder if you should too?
Now there's nothing wrong with trying something new.
As a matter of fact, sometimes it's just what the artistic doctor ordered to keep things fresh and fun.
But if you're motivation is due to feeling left out or feeling obligated based on someone else's expectation, rest assured following your own

intuition and instincts

as an artist is your best bet.
You will know when something new is right for you:
When you wonder why it took so long to make this new discovery that feels like

coming home

.
"In a gentle way, you can shake the world.
"
Previous #JournalChat special guest,
of Write4Life
for his encouraging and appreciative words:
"I always look forward to your "Refresh"ing sign-off at the end of the day. Great reminder for us all! Thanks for who you are!"
Do you ever feel like you've missed out on something important that could make a really great difference in your daily experience?
Do you ever second guess saying no to something that might not necessarily be in your best interest but you feel the pull since your friends are doing the same thing?
Sometimes it's hard to know when we're veering off course away from our authenticity or whether we're sincerely missing an essential ingredient we need right about now.
Our intuition is often one of our best guides when we have to make a decision about what we will miss and what we know we need to make time for.
Especially since if you really feel a powerful pull in a certain direction, you don't want to MISS OUT on something amazing that can step your life up a notch.
We know when we have tools to use that make life easier to handle that we wonder how we would do without it.
Journal Writing can be just such a tool; it's certainly beneficial enough across the board for so many reasons that, if we don't use it when we need it most, we might be MISSING OUT on something grand as a result.
During this past session of #JournalChat Live we discussed, with our special guest, Ericson Ay Mires, the importance of taking the time to journal when we need it most. Our topic was Your Journaling: Don't Miss Out! Highlights are below.
We also celebrated 2 YEARS of #JournalChat Live and Links Edition for all things journaling this past week, thanks to all the special guests and contributors, making #JournalChat what it is today. :)
Included are refreshing tips for your work and your home, plus a love song by Mark Chesnutt titled, "I Don't Want to Miss a Thing."
Please Note: Due to the Independence Day holiday, the next issue of Refresh Journal will be sent on Tuesday, July 9. #JournalChat Live will not be in session on July 4th; we will return for the next session on July 11.
Next time you run into something you know you should follow through on, double check your intuition to be sure it's authentic to you. If it is, make time so you don't MISS OUT on the essentials in your life right now.
And thanks for not missing out on this issue of Refresh Journal.
Your Refreshment Specialist
Host of #JournalChat Live and #JournalChat Links edition
#JournalChat Pick of the Day for week ending 6/21/13:
Tuesday's Pick: Dear Diary: The Importance of Keeping a Journal by Victoria Herrera
Thursday's Pick: Your Journaling: Don't Miss Out! #JournalChat Live Transcript
Friday's Pick: #JournalChat Links Edition on Holiday
**This link has been chosen for Pick of the Week; please read about this week's #JournalChat Live topic in the box below.
JournalChat Pick of the Week:
How do you know when you're wasting time? Do you ever have days when you feel like you got nothing accomplished and you wonder where your time went to?
Wonder no more!
Scott shares his method of creating a time log--yes, a literal one on paper--to help us figure out where our time is wasted and what we can do to create more time for what we really want to be doing.
He shares a strategy of sorting out your tasks and determining how to organize them better and eliminate what you don't need to make time for what you want.
For this week's #JournalChat Live, we will discuss how we can use our journals to keep track of how we spend our time, even by the task, so we can "see" where our time is going and get in control of how we spend it so we can use it the way we want to! Our topic will be Your Journaling: It's About Time.
You're welcome to read this post prior to the Live chat on Thursday, and perhaps write an entry about how you could use your journal to determine what tasks are time wasters and better organize your day to save time for what you want to do. You're welcome to share any discoveries you've made during our chat.
So join us on Thursday, June 27, 2013 at 5 p.m. EST (2 p.m. PST) for #JournalChat Live on Twitter. Please note: there will not be a #JournalChat Live session on July 4, 2013 due to the Independence Day Holiday. Be sure to use the #JournalChat hashtag in your tweet!
Highlights from #JournalChat Live
Our topic for #JournalChat Live this past week was Your Journaling: Don't Miss Out! as we discussed using our journals especially when we need clarity, help with problem solving or to initiate creativity. Highlights are below.
Here are insights from Ericson Ay Mires and his post, Journal Writing: 5 Smart Reasons Why YOU Should Start Doing It TODAY:
Our lives are full of hidden gems of knowledge and insight. O

ur most recent life events contain the most useful gems of all.

One of the benefits Ericson shares about #Journaling is Improved Mental Clarity. Journals help you have a better connection with your values, emotions, and goals.

Being connected as such prevents us from leading lives not truly in tune with what makes us happy. #Journaling helps us deal with mental clutter.

I Journal with a "present" focus. My daily entries remind me of what I did yesterday, and guide my actions today. For you artists, this is significant. Journals keep creative ideas logged, allowing them to serve as inspiration. Look for recurring themes. We tend to miss these things about ourselves, but journals reveal them. It's about building on the progress of yesterday, making sure that it's always aligned with your feelings. Reflection always entails growth; and #journaling is, in my opinion, the highest level of reflection. Use your #journal to learn from the past, guide your future, and most importantly, live in the present.
Here's my point of view and insight:
Journaling is obviously a super SMART tool to use in our lives in all of the dimensions we experience. So when we're feeling a bit foggy in the mind, Journaling is a super smart tool to get our vision and perspective clearer. As a writer & artist, I need mental clarity so I can determine what goals to set and what authentic path to follow. Since I journal twice a day, a.m. and p.m., #Journaling becomes a super smart powerhouse tool to keep me on track. When we remove the mental clutter by getting words on the page, it frees up our mind for new ideas/creativity. We use our Journaling to inform ourselves, gaining understanding deep in the soul; thus surprises ensue, often gold!
From Madeline Sharples:
It also refreshes me and kickstarts the rest of my writing for the day. Journaling is such a valuable tool for all our lives. That's why it's important for me to journal before I do any other writing. It helps me focus on next tasks. I always end a journal with a task list. That way they are in concrete and must get done. I think journaling helps us focus and delete the unimportant, thereby removing the clutter.
From Jenna Harvie:
[Journaling] not only refreshes my own mind, but helps me figure out my characters too. I write in my journals before working on my novel to clear my mind; get out those useless emotions in order to be serious!
From Caroline Gavin:
We discover patterns in our journals that otherwise escape what our eyes see. Digging deep is crucial to discovery! It changes our perspective and triggers transformation. Those deeper discoveries change our direction and our perception. The power cannot be understated! Journaling is a precious tool that enriches life, directs our steps, renews our visions.
Journaling is a Smart/Powerful Life Key/Tool helping us not to miss out on the best in life.
Take time to gain clarity, problem solve and activate your creativity in your journal so you don't miss out!
Check out the transcript for #JournalChat Live on 6/20/13. Special Thanks to Ericson Ay Mires for his fabulous post, Journal Writing: 5 Smart Reasons Why YOU Should Start doing it TODAY, which was our journaling resource for this week's live chat.
Join us on 6/27/13 at 5 EST/2 PST for our next session of JournalChat Live. Please Note: There will be no session of #JournalChat Live on July 4, 2013 due to the Independence Day holiday. Topic is in the section for Pick of the Week.

SPECIAL FEATURE
YOUR AUTHENTIC REFRESHMENT
Interviews of Engagement
An Authentic Refreshment is one that enables you to
appreciate
yourself for who you really are, validate your emotions and feelings, and nurture your soul.
From my new blog,
Your Authentic Refreshment, I am featuring interviews from folks who have found and engage in their authentic refreshment and how it enhances and adds value to their daily life experience.
If you have an authentic refreshment you would like to share, please reply to this issue of Refresh Journal and I will give you the details!
***
FOR THOSE OF YOU WHO ARE
STILL LOOKING FOR YOUR AUTHENTIC REFRESHMENT, I HAVE GOOD NEWS FOR YOU!
You are now able to purchase a
30 minute Refresh Session, by phone or Skype, to work with me with the goal of discovering
Your Authentic Refreshment!
For just $25, you will be able to ask questions, set goals, activate your intuition and give space for your refreshment all under the structure and guidance I will provide as Your Refreshment Specialist.
Love Doesn't Miss a Thing.

Mark Chesnutt- I Don't Want To Miss A Thing
Be aware of what you think you might be missing out on and listen carefully to what your intuition impresses upon you about what is really worthwhile. Share your insights with a friend and encourage them to aware of what would really be MISSING OUT for them.
Treasure the Friendship that you're NOT missing out on.
Dawn Herring
Host of #JournalChat Live and #JournalChat Links Edition on Twitter
Author of The Birthday Wall: Create a Collage to Celebrate Your Child