The Mobilize
r
Online Newsletter of the Committees
of Correspondence for Democracy
and Socialism (CCDS)
What our members are doing:
CCDS committees, member and chapter reports.
March 2017
Resist, Resist, Resist
the Whitehouse agenda
Build, Build, Build the Progressive Majority


Women led the largest protest in our
history across the country on January 21st and we're not done!
Join us in a discussion
sponsored CCDS
March -- Women and the Trump Presidency (March 28) (Tuesday)
9pm ET, 8pm, CT, 7pm MT, 6pm PT
Judi Jennings
, former director on Kentucky Foundation on Women , "Jennings was a voice for women and rural people in Kentucky and on a national level, as she has been during most of her career"
Join by phone 1-240-454-0879
meeting number (access Code) 801 231 464
Invite your friends! Pass this on!
Chicago Alliance Against Racist and

Political Repression Issues a Call:
Defend the Right to Protest


Say No to Trump's Executive Order on Policing


Protest Trump's Racist Department of Justice
March 7th, 5:00 to 7:00 p.m.
Federal Plaza
Jackson and Dearborn

By Frank Chapman


On February 9th, Donald Trump signed an Executive Order that declares war on protest and dissent. Under the title, "Preventing Violence Against ... Law Enforcement Officers," Trump is letting out the leash for his Attorney General, Jeff Sessions, to attack anyone that protests against police crimes; stands up to raids and deportations by ICE; raises their voices at airports against customs officials detaining immigrants from Muslim countries; or places their bodies in the way of sheriffs to stop the Dakota Access Pipeline.
Jeff Sessions was exposed during confirmation proceedings for his racist actions and beliefs. As head of the Dept. of Justice (DOJ), Sessions is the chief law enforcement officer in the U.S. But this is a man opposed to the Voting Rights Act, as well as legislation protecting LGBTQ people and undocumented workers. With free rein from Trump's recent executive order, we can expect Sessions to execute this new edict in the most racist unconstitutional and oppressive manner, to unleash even more state violence against dissent, and to criminalize the Black Lives Matter movement, the Indigenous Peoples' movement at Standing Rock, the struggle for Immigrant rights and all progressive people's movements.
The president is whipping up his base with his speeches about the rise in murders of cops; the rate of violent crimes, especially crimes by undocumented immigrants; and incidents of terrorism by Muslims. All of these are lies, but his calls for law and order are a dog whistle to go after all his targets. The truth is that the statistic that is out of control is police brutality and murders of Black, Chicano and Latino youth.
Racist and Political Repression must be met by our Resistance. Fortunately, there is already a
powerful movement in the streets - and the airports - of Chicago, standing up to the assaults coming from Trump's White House. The anti-Trump protesters stand on the shoulders of the movement against police crimes, against Rahm and Rauner we have been building in communities for years.
Last year, the movement in Chicago had compelled the DoJ to come here and investigate the Chicago Police Department. The DoJ report established an arsenal of facts proving CPD, the Mayor's office, and City Hall as well to be racist, corrupt, and unwilling to hold the police accountable w
hen they murder and brutalize the Black and Latino communities.
Attorney General Sessions will deep-six the report, including the 90 some cases of police crimes filed in the federal complaint brought by the Chicago Alliance Against Racist and Political Repression. Sessions will remove the slight brake on police crimes generated by Consent Decrees. Holding police accountable in Chicago will only be accomplished by community control.
Join us to protest at the Department of Justice.
We say no to the Executive Order on Policing!
We demand enforcement of the Voting Rights Act!
We demand prosecution of the criminal cops in Chicago!
CPAC Now!
| | |
| --- | --- |
| | |
| Photo of Town Hall meeting in Staten Island, NY Feb 21 organized by SEIU1199, the NY State Nurses association, l Centro, an immigrant rights service organization, and other health care advocacy groups. | |
| | |
| --- | --- |
| | |
| | An empty seat was held for Republican Cong. Dan Donovan who refused to attend. His district covers Staten Island and part of Brooklyn. In addition to the town hall attended by 150, 4 other protests were held in front of Donovan's offices over the congressional recess. |
Hundreds of Town H alls and
Sidewalk Protests Overwhelmed Members of Congress in their home districts
By Pat Fry
From Utah and Arkansas to North Carolina and Staten Island, NY, hundreds of town halls and sidewalk protests overwhelmed members of Congress in their home districts over the President's Day recess last month. Trump tweets to the contrary, the thousands of people who showed up to defend healthcare, immigrant rights and to protest Trump ties to Russia were not paid to show up. They were organized by dozens of advocacy organizations and unions nat
| | |
| --- | --- |
| | |
| | Doctors and Nurses protest in front of Cong. Dan Donovan's office with hundreds of others on Saturday 25th. |
Doctors and ionally as well as local groups that have sprung up spontaneously. Tens of thousands of calls jammed congressional phone lines.
Defense of healthcare, particularly the ACA, was the overriding issue at last month's protests. According to recent polls, 54% back the ACA, the highest level since it passed. Taken aback by the stunning outpouring of pr
otests, Republican plans to repeal the ACA have been delayed, missing several deadlines. House Majority leader Paul Ryan hid his plan to gut the ACA in a basement reading room guard
ed by Capitol.
Police this week, allowing only GOP Energy and Commerce committee members to see it.
We know why they are hiding it. Beginning Monday, March 6th, Republicans will use the 2017 budget reconciliation, to repeal large portions of the ACA and transform Medicaid
from an entitlement (full coverage for anyone who qualifies, i.e. people with disabilities, long term care, home care, children and the very poor) to a block grant or per person cap that would limit benefits and the number of people covered and reduce federal funding. By Wednesday, March 8, the two House Committees - House Ways & Means and Energy & Commerce - will take up the bill.
Lawmakers must be urged to oppose any effort to repeal the ACA and gut Medicaid. The House does not yet have the votes to pass a reconciliation bill so there is opp
ortunity to influence this process next week.
Action Steps: call, write, email, tweet House members. In particular, House members of the two committees mentioned above. But all members of Congress need to hear from constituents.
Message: Do not strip away health care for 20 million Americans. Do not repeal consumer protections for millions more. Keep Medicaid funding intact for kids, people with disabilities and older adults. Do not shift Medicaid funding onto state budgets and increase uncompensated care. Members of the two committees should be told that they cannot pass changes to health care without holding hearings and giving the general public a chance to understand the
proposal.
In addition to phone calls, actions are planned around the country on March 23rd, the anniversary of the signing of the ACA. On Saturday, April 1st, marches in Washington DC will be led by doctors with the message, don't take us for fools. Corresponding protests will be held in many local areas. More town halls are being planned for the Easter/Passover Congressional recess, April 7 - 23rd.
We can stop this but we need all hands on-deck. Then we can improve the ACA with a single payer, Medicare for All program.
This was the subject of discussion on Friday, March 3rd at a town hall meeting with NY State Assembly members in Manhattan's Washington Heights neighborhood. Some 200 people attended to hear about the New York Health Act, a single payer program that soon will be r
e-introduced to the state legislature for the 3rd consecutive year. It has passed the State A
ssemb
ly 2 to 1 but has fallen short in the State Senate by 6 votes the last two years. The forum
was organized by the Uptown Progressive Action (the organizat
ion built out of the Bernie Sanders campaign), the NYS Nurses Association, Physicians for a National Health Plan and the New York Health Campaign.
Protesters in front of Cong. Mike Kelly's off in Sharon PA February 25th
Ed Hemmingson, fighter for peace and justice is 90.
By Knud S Larsen
Oregon Committees of Correspondence
New 3rd Grade Teacher
Our comrade Ed Hemmingson will turn 90 on April 13 of 2017. We congratulate Ed on a life well lived and his decades of service to the justice and peace movement. His life did not fall far from the apple tree as the saying goes, as he was a red diaper baby his father being a militant in the movement in Minnesota and Ed's older brothers continued the family's socialist and communist heritage.
Ed's early activism involved the movement to elect Henry Wallace president on the Progressive Party ticket in 1948. In the 1940's Ed was a member of the radical National Maritime Union and cut his teeth on early strikes for the benefit of members and the broader movement. He crossed the Atlantic 18 times and observed behaviors and relationships in various cultures that contributed to his views on racial and cultural equality already nurtured from childhood. Eventually Ed took up work as a piano tuner and for a while owned a piano business in Corvallis. Later he went to work for Wah Chang in Albany. The 1950's and 1960's were the days of McCarthyism and the life changing war on Vietnam. Ed always pointed to the role of capitalism in the fermenting of war in discussions with fellow workers and in his frequent letters to newspaper editors that has continued to this day. Over time Ed came to see the relationship between perpetual war and anti-Sovietism. During this period of anti-war protests Angela Davis was being persecuted by Governor Reagan in California and Ed joined and supported her defense organization that eventually led to her release. Together these life experiences led Hemmingson to join the Communist Party USA and he began with others to reorganize the party in Oregon. He was shortly elected district organizer and continued in that role and leadership until the formation of the CCDS.
Edgar was a leader who always led by example and from the front. From the beginning he was engaged in the battle for democracy in the party and society. It was largely through his courage that the party organized a political booth at the state fair which despite all threats and obstacles lasted for 10 years. Repeatedly the state fair would seek to marginalize our presence. One year the state fair management moved our booth away from all the political booths and indeed away from the people attending the fair. We understood from the beginning that the party had to struggle for the right to be present and that this struggle involved the larger issues of political democracy. Violence directed against the party by hooligan threats and physical actions like smoke bombs allowed the management to declare the party booth a public nuisance claiming that our presence incited people to violence. Ed led the legal struggle against the state fair management and along with the party brought suit for damages. The management eventually agreed to terms and had to settle for damages and all court costs and fees to the tune of several tens of thousands of dollars.


Ed and free speech was synonymous. He insisted on his right to pass peace leaflets at the public space in the post office and when he refused to comply and leave based on his constitutional rights he was arrested several times. At one point the local law enforcement had him in isolation for 12 hours while they tried to negotiate. However Ed and the Constitution won also that case. On another occasion Ed was passing out leaflets in the La Sell Center on the Oregon State University campus during the annual Linus Pauling Week celebrating the Nobel Prize winner and his wife's work for peace. The university police cited some obscure rule and made the charge of trespassing. Still Ed refused to leave and the authorities had to physically carry him from the building. Again Edgar brought the case to court on constitutional grounds and won significant damages. Another battle ground for free speech was the Nevada test site for nuclear testing. In an effort to draw the public's attention to the insanity of the arm's race Ed trespassed again and again and was arrested several times
.
Times were changing in the communist party in the late 1980's, here and abroad. We in Oregon sought to engage the party leadership on the relationship of authoritarian practices and the demise of socialism in Eastern Europe and the Soviet Union. We had the long practical experience of recruiting new members from our efforts at the state fair and other activities. The recruits were often young people with high ideals who however did not stay with us long as they became aware of the authoritarian decision making practices in the party. Ed became a participant and leader in the struggle for democracy in the national organization. This is a story that could be told in a book length report. However, suffice it to say we began to discuss with likeminded comrades the state of our party and the world movement. The struggle came to a head in several conferences. The party leadership did what was possible to throttle the democracy movement that culminated in the founding of the Committees of Correspondence for Democracy and Socialism. The majority of the Oregon organization was persuaded by our quest for party democracy to support the new organization. Now again today the movement is at cross-roads. Ed and June, his wife, are participants in many organizations fighting for a more just world. Today, there is hardly a meeting or demonstration in the Mid-Willamette Valley that would not gain their active support as another chapter in their lifelong struggle for a just society. One thing is certain the fight for democracy and free speech will continue and Ed Hemmingson will follow his consciousness in the future as he did in the past. Congratulation dear Ed with the 90- years of life and struggle and for finding a life partner like June who is equally committed to live for a better and more just future.
New Tentative Agreement reached in Honeywell dispute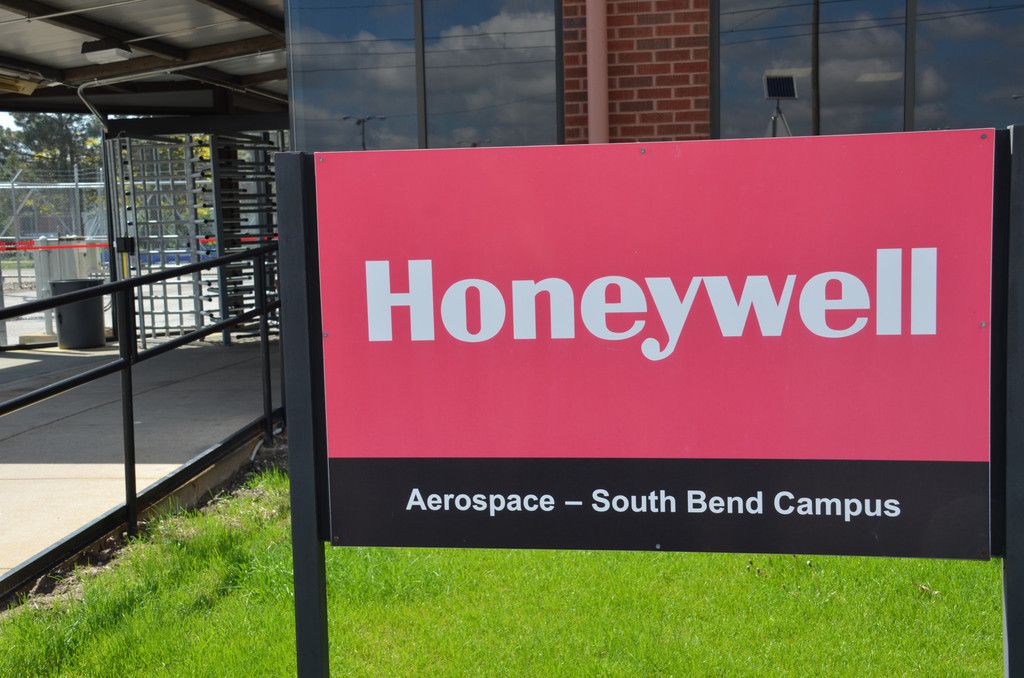 By Frank Hammer


The UAW and Honeywell representatives met Tuesday February 21 under the auspices of a Federal mediator and reached a new tentative agreement.
UAW Local #9 President Todd Treder is going to recommend the new modified Honeywell contract proposal. It's
a mix of gains and concessions, after a 10 month lock out. He is recommending a yes vote. Local 9 will hold a vote Saturday. He predicted the vote will be close. Local 1508 in Green Island, NY will also be voting.


The resistance by locked-out workers coupled with grass roots activity - especially in the first two months of this year - forced an about-face by ranking UAW officials. They went from urging a "yes" vote in November on Honeywell's last offer, to opening up a new negotiation with the company.

In the wake of our two rallies on January 5 and February 11, the UAW website - for the first time in 9 months- featured a page dedicated exclusively to the locked-out Honeywell workers. They also used the website to promptly announce the new tentative settlement with Honeywell.

When we've spoken to friends, neighbors, co-workers and union activists, a majority said they didn't know about the Honeywell lockout.

Unanticipated support: Whatever the outcome of the rank-and-file vote, we can be proud to say that we made things happen that otherwise were not going to happen. And we did it in a very short amount of time. The strength of the workers and their families - coupled with our work of solidarity with South Bend - gives us a glimmer of how powerful we can be if we get more organized. The actions by the rank-and-file, the local leadership, community organizations and the growing ranks of unionists coming to their support was not something Honeywell - or, for that matter, the UAW - anticipated.

The UAW leadership was supportive in certain ways, for which the workers can be thankful. However, it will have to shed its bureaucratic approach and act with far more quickness and quest for solidarity than exhibited here. Referring to the two solidarity rallies initiated by the Autoworker Caravan, Todd Treder, Local 9 President, said "imagine if we had done this 8 months ago "
Spirit of the Sit-downs: To its credit, the UAW's official magazine has published many articles recently about the heroism and victories of the sit down strikes during the Great Depression. The UAW needs to publicize the South Bend struggle as a proud example of today's rebirth of the spirit that motivated the sitdowners and their respective communities.


While the Honeywell struggle was all "local," that didn't stop UAW #9 from extending solidarity to workers in a similar boat fighting to extract justice from General Motors in Colombia, South America. One third of the donations received by Local #9 on 2/11 was redirected and sent to the injured and fired GM workers camped out in front of the US Embassy in Bogota, going on their 6th year.
In the words of Local President Treder, quoted on the UAW website:
"It has been a long 10 months of negotiations and we feel that Honeywell has finally moved on key issues with our members. The bargaining committee has voted to recommend the company's most recent offer. Honeywell has moved far enough for the members to consider ratifying the mediated offer. We want to thank our members and their families for their sacrifice and solidarity during a difficult year, and for all of the support our local communities and brothers and sisters from the UAW and labor across the country have given us."
Updated: Locked out UAW members at Honeywell receive contract offer | UAW
Frank Hammer
Autoworker Caravan
CCDS-Boston helps launch new Boston Socialist School
by Duncan McFarland
December 2016
CCDS initiated an activist discussion on questions of left unity when Bill Fletcher visited Boston in Fall 2014. In the end, there was focus on the question, what is the minimum level of unity for left activists to join together in effective action? A few months later, CCDS convened another activist meeting with Carl Davidson, this time discussing the paper "Draft of an Eight-point Platform for Making a Major Breakthrough On 'Left Unity' ," coauthored by Davidson with Bill Fletcher and Pat Fry.
Subsequently, the ad hoc continuations committee proposed the name Boston Socialist Unity Project, set up a website and adopted some general principles, and organized a successful socialist conference in April 2016.
The sucessful conference was held at the time of surging interest in the Sanders campaign. Many youth supporting Sanders were open to socialist ideas, but did not have much background or understanding of socialist ideas. Obviously socialism is not taught in the capitalist public schools! BSUP then formed the idea of launching a socialist school in Boston, home of almost every type of school one can imagine except a school for socialism. We consulted with the New York Marxist School for some helpful ideas.
Fall 2016 was our first "semester" and BSS sponsored two classes, each one in two parts: ABC's of Socialism, Nicole Aschoff, instructor. Nicole is the managing editor of Jacobin magazine and the course ideas generally followed the just released Jacobin book by the same . name. The second class was "The Left and Black Liberation," Mark Solomon, instructor. Mark's lectures recounted the history of early black radical and communist history, especially as it connected with the Communist Party (USA) in the 1920s and 30s.
Class attendance was similar to college seminars and appropriate for good discussion. BSS is currently soliciting proposals for 2017 classes; the two in process are a course on rightwing populism and a program upon the release of Socialism and Democracy's special issue on the 150th anniversary of the publication of Marxi's Capital (volume one). We are hoping that the upsurge of interest in socialism especially among youth will enable the continuation and growth of the new Boston Socialist School.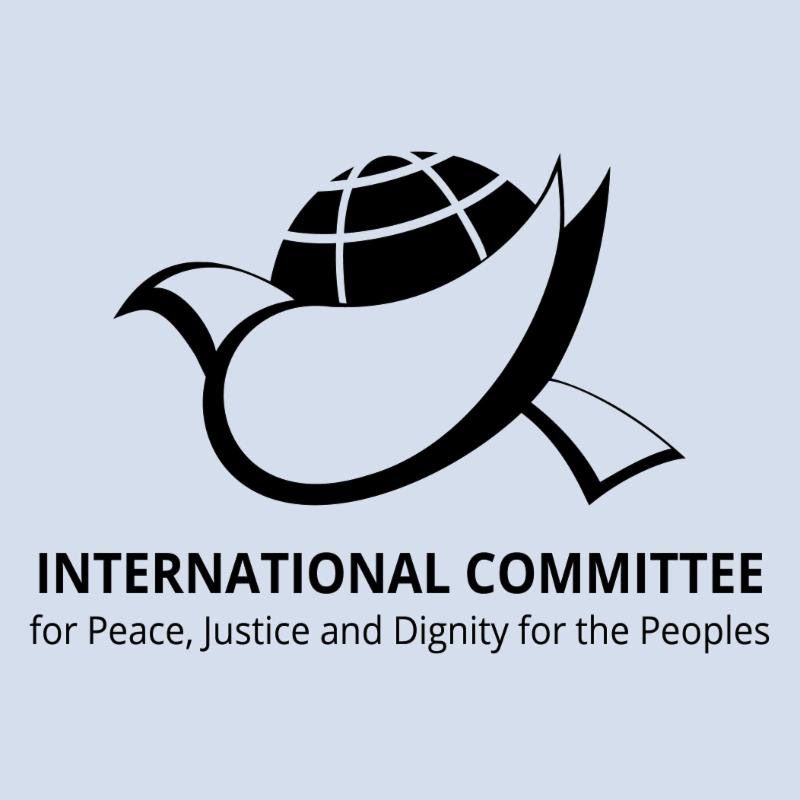 International Committee
for Peace, Justice and Dignity
__________________________
Cuba Conference in New York City
Saturday
and
Sunday March 25-26
___________________________
A National Cuba Conference for the full normalization of US-Cuba relation
March 25-26
Fordham School of Law
150 W 62nd St, New York, NY 10023

Near Lincoln Center, two blocks from Central Park.
Take ABCD or I subway train to 59th Street/Columbus Circle Station
Woman Rise Up and Resist January 21st!
Woman's March in DC

Photos From NYC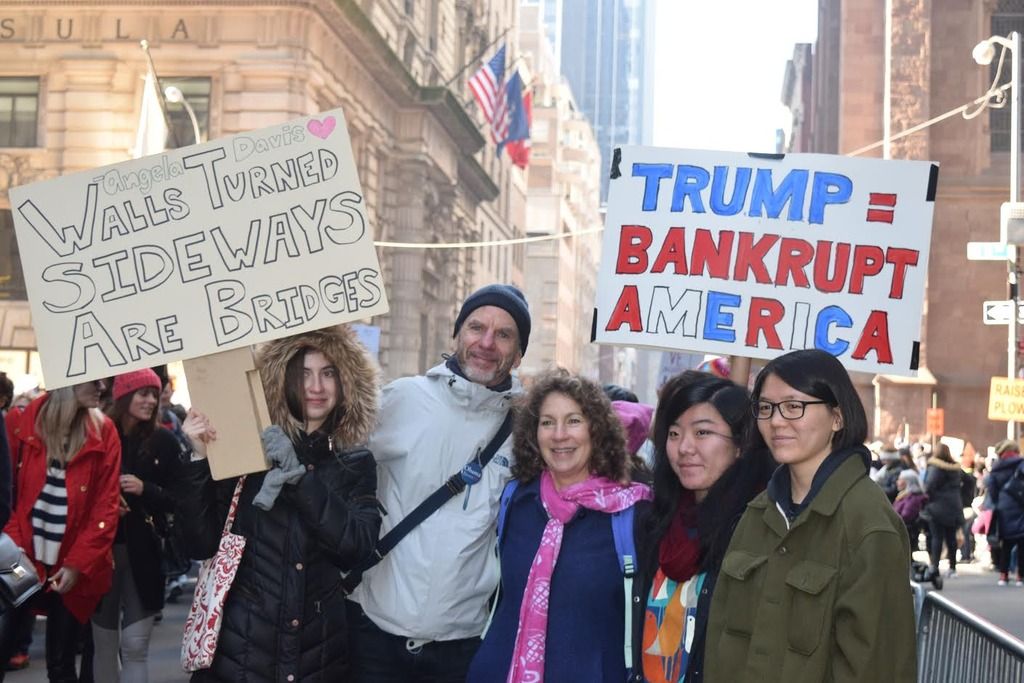 photo by Ted Reich
photo by Ted Reich.
Photo by Ted Reich
750'000 marched in LA
The Committees of Correspondence for Democracy and Socialism
is a national organization, united by a common commitment to struggle for democracy and socialism. CCDS embodies the legacy of the great social movements for peace, freedom, and democracy led by the working class, and racially and nationally oppressed people. CCDS carries forward the courageous traditions of the democratic socialist and left leaders and activists of the USA." CCDS Goals and Principles
The Mobilizer
is the newsletter of the CCDS and the above spirit should be reflected in it. It is a great tool for communication within our organization and it is hoped that we can put this out more frequently. We will use this to share reports from the NCC meetings. But we want this to be a two way street and want to hear from you. We encourage you to share what is going on in your area whether it be a mass action or study group, etc. One thing we often hear from members is wanting to know more about what is going on in other areas. Writing up your experiences also a good way to reflect on it and sum it up.
We encourage a broad sharing of ideas. You are encouraged to also send comments of other articles written. So let us hear from you. Material can be sent to Janet Tucker at
jlynjenks@gmail.com
. We look forward to hearing from you.