JONATHAN GRANTHAM
CHEVRON TEACHER AWARD
As you may have heard and read, the Pleasanton Chamber has recognized individuals and businesses with Community Service Awards for their amazing community accomplishments, and we'd like you to learn a little bit more about these honorees.
On behalf of the Pleasanton Chamber of Commerce, it is our honor to present Jonathan Grantham with the Chevron Teacher Award for the 57th Annual Community Service Awards. Congratulations!
For a complete listing of new members,
click here
.
MESSAGE TO OUR MEMBERS
Pleasanton Chamber President/CEO Steve Van Dorn thanks our members for their ongoing support, which allows the Chamber to continue to advocate for business.

WE ARE THE
PLEASANTON CHAMBER
Catalyst. Convener. Champion.

Pleasanton Chamber of Commerce. Our strong local economy and extraordinary quality of life happen by design, not by accident. Working together, we cause great things to happen.
LATEST UPDATES
Alameda County Public Health Department
Visit our Chamber sponsored

NETWORKING GROUP

The Pleasanton Chamber of Commerce sponsors the "Business Connections" networking group, which is for Chamber members-only and meets twice a month virtually via Zoom.

BUSINESS CONNECTIONS

"Smarter Business Building"

Meets the 2nd and 4th Tuesday

of each month, 12:00 to 1:00 p.m.

CHAMBER OFFICE
The Pleasanton Chamber of Commerce staff will be working remotely and be available for essential communication via email and voicemail.
The Chamber office is closed to the general public.
For questions, please email
Steve
,
Dawn
,
Kate
,
Susie
or
Yianna
or call the main line at
925-846-5858 ext. 200 and leave a message.
December Networking Mixer - Today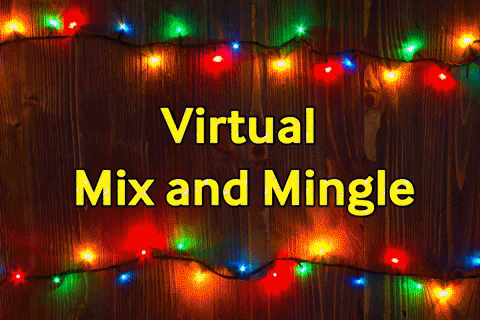 Join the Pleasanton Chamber for the last Virtual Mixer of 2020 as we check in with special guests, network one-on-one in breakout rooms, meet new members and even get a live visit from Santa Claus himself.
COVID-19 Update with Dr. Moss - Today
Alameda County Public Health Director Dr. Nicholas Moss returns with an update on COVID-19 and the latest Alameda County Health Order. You will have an opportunity to ask questions at the end of Dr. Moss' presentation.
The Pleasanton Chamber has partnered with the Livermore Valley Chamber and Dublin Chamber to bring you this informative presentation.

No charge to attend. Registration is required. Zoom login will be sent prior to the meeting.
Welcome to our new Circle of Influence Member

COVID-19: Maintaining a Safe Workplace
On November 19, 2020, the California Occupational Safety and Health Standards Board (OSHSB) voted to adopt comprehensive new regulations concerning COVID-19 in the workplace.
These regulations require that each employer develop and implement a broad, written COVID-19 prevention program.
Some of OSHSB's emergency provisions are already integrated into previous guidelines, but many are new altogether. Since the regulations are anticipated to go into effect as quickly as November 29, 2020, employers will want to understand their implications as soon as possible.
Local chambers and their members are invited to join us online for an informative 60-minute coffee chat with our compliance experts on December 15th - to "chat" about the new requirements facing employers.
Pleasanton 2025 Forum - Watch now
Every second Wednesday of the month at 7:30 a.m., the
Chamber brings stakeholders together to focus community resources, time and talent to achieve greater understanding of issues, obstacles and opportunities related to Pleasanton 2025: A Community Vision.
Last week, our December forum featured
Dr. Dyrell Foster,
President, Las Positas College.
Low value resolution introduced by county

The Alameda County Board of Supervisors adopted a resolution that all real property including possessory interests not more than $10,000 be exempt from property taxation.
"I am thankful to the Alameda County Board of Supervisors for recognizing the assistance this Resolution will provide for small businesses in Alameda County who will be impacted by this change," said Assessor Phong La. "This smart, fiscally sound policy will be particularly helpful to our small businesses who have been so severely impacted by COVID-19. This Resolution was supported by the Hayward Chamber of Commerce, Pleasanton Chamber of Commerce, Livermore Valley Chamber of Commerce, and the Dublin Chamber of Commerce, as well as many small businesses who understand firsthand it's effect. I thank them all for continuing to fight for small businesses."
Open For Business
iniBurger
is a fast casual burger chain founded in Northern California with plans for national expansion. iniBurger's menu is comprised of custom, gourmet burgers along with traditional sides including chicken wings, fries, and shakes.
iniBurger is proud to feature a 100% Halal menu.
| | |
| --- | --- |
| | |
| | HERS Breast Cancer Foundation |
HERS Breast Cancer Foundation strives every day to bring HERS - Hope, Empowerment, Renewal, and Support - to our patients. Our mission is to support all individuals healing from breast cancer by providing post-surgical products and services, regardless of financial status. Our Program Stores are truly "a soft place to fall.

Office Depot Program
Did you know that the Chamber sponsors a program that can give you and your business discounts?
Chamber members can save with the
Office Depot program
. The group buying power of the Chamber allows all members and their employees cost savings far below retail.
To sign up and start shopping online today,
visit this website.
To shop in the retail store, simply text PleasantonSPC to 555-888 for your digital savings card, then present the image on your phone at checkout.
Member News
Alameda County Assessor and Treasurer-Tax Collector Introduce Successful Low Value Resolution
1st United Credit Union
Thanks Members and Staff for Their Generosity
Elegance at Dublin
now open
Assistance League's Food for Families Program

Shop Small - Support Local
Christmas is a Special Time at
Shepherd's Gate