May 6th, 2017
11am -3pm
Join us for a great day of entertainment, food and art in downtown Qualicum Beach.
Bring the whole family in to see us!
Click here for all the details
The Nightingale
by Kristin Hannah
Seven Days in May
by Kim Izzo
The Forbidden Garden
by Ellen Herrick
Goodnight from London
by Jennifer Robson
The Accident of
Being Lost
by Leanne Betasamosake Simpson
Bring the whole family into town for the
41ST QUALICUM BEACH FAMILY DAY
Details here
SHARI ULRICH TRIO
Sunday, May 7th 2:30pm
Knox United Church,
Parksville
Tickets

:
$20.00
MOUNT ARROWSMITH RHODODENDRON SOCIETY
MOTHER'S DAY WEEKEND GARDEN TOUR
May 13th & 14th
Tickets:
$15.00
ALARIA'S FIDDLE
Valley Youth Fiddlers
Wednesday,
May 17th
7pm
Village Theatre, Qualicum Beach



Tickets

:
Adults $15.00
Child/Student/Senior $10.00
DOWNCHILD BLUES BAND
Thursday, October 12th
7:30pm
Qualicum Civic Centre



Tickets

:
$45.00
Please note: We only accept cash or cheque
for tickets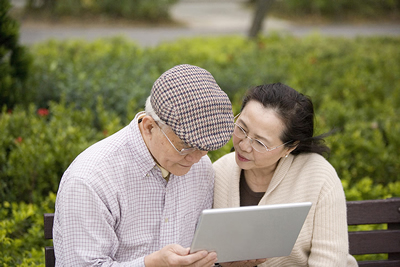 MULBERRY BUSH BOOKSTORE WEBSITE
Stay connected with us
on-line at
You'll find store information, event & sale news, ticket information, and so much more!
You can also search our online store by author, title, keyword and more.
Visit us 24 hours at our
Qualicum Beach Store Hours

From all of us at The Mulberry Bush Bookstore, we wish all Mothers and Grandmothers a very Happy Mother's Day! If you need any book suggestions for your Mom, take a look below.
Right now is a great time to come in and browse our New Releases section. Don't forget to check out this month's
Staff Picks
for books we recommend personally.
Make sure you read all the way to the bottom of this newsletter to find out if you are our Great Book Giveaway Winner for May!
Happy reading and we look forward to seeing you soon,
Barb & Tom
PS For all the details about the books shown here just click on the book covers.
I Found You
In a windswept British seaside town, single mom Alice Lake finds a man sitting on the beach outside her house. He has no name, no jacket, and no idea how he got there. Against her better judgment, she invites him inside.
Meanwhile, in a suburb of London, twenty-one-year-old Lily Monrose has only been married for three weeks. When her new husband fails to come home from work one night she is left stranded in a new country where she knows no one. Then the police tell her that her husband never existed.
"

A fun mystery with quirky, interesting characters.

"
On Island:
Life Among the Coast Dwellers
"

This work of fiction is a collection of stories depicting life on a small Gulf island. Anyone who has visited or lived in a small, somewhat isolated community will recognize the simplicity of life and the occasional hardships that the isolation brings. The characterizations are realistic and the sense of community almost palpable.The book includes tales of feral goats, abandoned cats, disagreements over public access to beaches.The book is charming, witty, and perceptive.

"
Louise Erdrich
wields her breathtaking narrative magic in an emotionally haunting contemporary tale of a tragic accident, a demand for justice, and a profound act of atonement with ancient roots in Native American culture.
"This was an wonderful story interwoven with richly developed characters, and their relationships. Excellent writing!"
"This thrilling, literary whodunit tells the story of the author's decade long search into her family's oral history about her great-great-grandmother Vita having murdered a man in southern Italy, before escaping to America in 1892. All sorts of wonderful twists and turns! I loved the writing and the great storytelling, and the humour. A super-good read!"

Bear Town
"It begins with a single gunshot. The rest of the story is about what led to that moment in the forest.The hopes and dreams of a community rest on the local hockey team winning a championship and bringing glory (and business) back to the town. I love Backman's character development. These could be your neighbours, your friends, your children. And when an act of violence threatens to shatter a family how do you react? How does your community? This is about passion and pressure, courage and perseverance, and how love and true friendship often found in the most unexpected places sustains us."
Mississippi Blood
"

This is the final volume in the Natchez Burning Trilogy. The others being Natchez Burning, and The Bone Tree. After 680 pages the tale is finally told. It has history, corruption, a love story, drama and much more, all centered around Penn Cage and his family and associates. This complex compelling story is told by a master, Greg Iles. I highly recommend."
MOTHER'S DAY BOOK
RECOMMENDATIONS
Classic Favorites & New Selections
David Austin is one of the world's leading rose hybridizers. He has spent decades creating and perfecting his roses, which combine the charm and fragrance of the Old Roses with the repeat flowering and wide color range of the traditional tea roses, also called Modern Roses.
This book displays beautifully why David Austin English Roses are beloved by gardeners everywhere. It is an essential selection for every rose lover and gardener. Artists will enjoy it for the glorious photographs.
Emily Carr in British Columbia
by Sarah Milroy & Ian Dejardin
This monumental volume features more than 100 colour reproductions of Carr's work, including some of her most renowned paintings, in dialogue with dozens of indigenous artifacts from the Pacific Northwest: historic masks, baskets, and ceremonial objects by Haida, Kwakwaka'wakw, Nuu-chah-nulth, Salish, Tlingit, and Tsimshian makers. Drawn from public and private collections, including the British Museum, the Pitt Rivers Museum, Horniman Museum and Gardens, and the Museum of Anthropology at the University of British Columbia, these artifacts illuminate Carr's connections to Indigenous cultures.
True Stories of 1940's London Matchmakers
In the spring of 1939, with the Second World War looming, two determined twenty-four-year-olds, Heather Jenner and Mary Oliver, decided to open a marriage bureau. They found a tiny office on London's Bond Street and set about the delicate business of matchmaking. Drawing on the bureau's extensive archives, Penrose Halson, who many years later found herself the proprietor of the bureau, tells their story, and those of their clients.
Where To Go When
, the ultimate trip planner for every month of the year,
is a beautifully illustrated book that is both practical and inspiring. For every month of the year it presents 30 recommendations of destinations that are at their best during each month, whether due to their climate, or value or because there's a lot going on.
The suggestions feature every flavour of travel experience from culture rich city breaks and tropical beach holidays to adventurous road trips and wildlife watching expeditions. Every corner of the planet is covered so you'll find out when the best time to see mountain gorillas is or to go shopping in Paris.
A gathering is an easy way of cooking and hosting. It means no pressure, no code of conduct, and everyone can actually enjoy themselves.
This collection is a mixture of modern dishes, staple snacks, salads and sides, interesting bakes, and puddings perfect to end a feast with. Nothing overly fussy or complicated, just tasty, pretty plates of food.
Edited by Deborah Kellaway
From diggers and weeders, to artists and colourists, writers and dreamers to trend setters, plantswomen to landscape designers, women have contributed to the world of gardening and gardens. Here Deborah Kellaway, author of The Making of an English Country Garden and Favourite Flowers, has collected extracts from the 18th century to the present day, to create a book that is replete with anecdotes and good humoured advice. Colette, Margery Fish, Germaine Greer, Eleanor Sinclair Rohde, Vita Sackville-West, Rosemary Verey, Edith Wharton and Dorothy Wordsworth are some of the writers represented in this book.

We all know getting something for free these days is pretty unusual. That's why we love giving away a free book each month to a wonderful customer and recipient of our monthly e-newsletter.
This month our lucky winner will receive a copy of The Lonely Hearts Hotel
by Heather O'Neill, a $32.99 value.
Congratulations.....
Renata Brandt!