The Dutch Wife
by Ellen Keith
The Secret Diary of Hendrik Groen, 83 1/4 Years Old
by Hendrik Groen
The Map of Salt
and Stars
by Jennifer Zeynab Joukhadar
Sophia of Silicon Valley
by Anna Yen
Mr. Flood's Last Resort
by Jess Kidd
Bring the whole family into town for the
42ND QUALICUM BEACH FAMILY DAY
Details here
KEN LAVIGNE
3 KNIGHTS WITH
A TENOR

Sunday, May 6th
2:00PM - 4:00PM
at Knox United Church, Parksville
Sunday, May 6th 2pm
Tickets: $30 each
AUTHOR DINNER EVENING
Thursday May 10th 6:00PM - 8:30PM
Join us for another one of our wonderful Author Dinner Evenings, with authors Patrick Lane & Lorna Crozier.
The evening will feature a delicious 3 course dinner at Lefty's Restaurant in Parksville and both author presentations.
Tickets: $35.00 each
THE CRAIG BAY CHORISTERS
present...
Songs of Rivers & Seas
Friday May 11th
7:00PM - 9:00PM
at Knox United Church, Parksville
Friday, May 11th 7pm
Tickets: $15 adults, children under 12 free
THE MOUNT ARROWSMITH RHODODENDRON SOCIETY
27TH ANNUAL MOTHER'S DAY WEEKEND GARDEN TOUR
Saturday, May 12th & Sunday, May 13th
10am - 4:00PM
Tickets:
$15 (good for both days)
STORYTELLING SOCIAL
Featuring 3 Authors
Wednesday May 16th 7:00pm
at The Rotary Hall, Qualicum Beach
Tickets: $15 each
ORGANWORX
CHOIR & ORGAN

Sunday, May 27th, 2018 2:00pm

Featuring guest conductor Elroy Friesen.
Tickets: $30.00 Adults, $15.00 Students
NANAIMO CHAMBER ORCHESTRA PRESENTS

MUSICAL DREAMS
at Knox United Church, Parksville
Sunday, June 3rd 2:30pm
Tickets:
$20 adults, $5 students, under 12 free
JESSE COOK - BEYOND BORDERS TOUR
at the Qualicum Beach Civic Centre

Thursday, September 27th 7:30pm
Tickets:
$50 each
Please note: We only accept cash or cheque
for tickets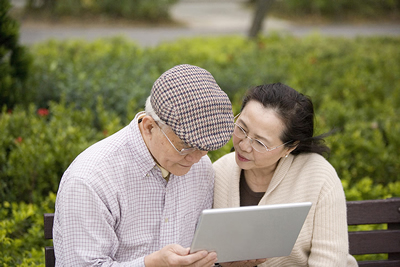 MULBERRY BUSH BOOKSTORE WEBSITE
Stay connected with us
on-line at
You'll find store information, event & sale news, ticket information, and so much more!
You can also search our online store by author, title, keyword and more.
Visit us 24 hours at our
Qualicum Beach Store Hours

From all of us at The Mulberry Bush Bookstore, we wish all Mothers and Grandmothers a very Happy Mother's Day! If you need any book suggestions for your Mom, take a look below.
There are so many wonderful community events coming up and we have the tickets!
See the side panel for details. We have a handful of tickets left to our Author Dinner Evening. Come in today before they are all sold out!
Right now is a great time to come in and browse our New Releases section. Don't forget to check out this month's
Staff Picks
for books we recommend personally.
Find out if you are our Great Book Giveaway Winner for May by reading all the way to the bottom of this newsletter.
Happy reading and we look forward to seeing you soon,
Barb & Tom
PS For all the details about the books shown here just click on the book covers.
ONLY A HANDFUL OF TICKETS LEFT!
GET YOURS BEFORE THIS EVENT IS SOLD OUT.
Cold Skies
"

Ex- cop turned photographer Thumps Dreadful Water has found some peace at last. I love the quirky, yet believable characters, subtle humour, and the portrait King paints of the joys and trials of small town life. As with the other books in the series he has combined this with contemporary issues to create a thoroughly enjoyable mystery.

"
The Complete Book of Outdoor DIY Projects
"

This is a very practical how to guide, for building projects in stone, brick, wood and water. I liked this book for the clear simple directions and illustrations that suit a modest DIY person such as myself. One the many advantages of this book is that it inspires your creativity, so that if you choose not to do some of the projects, new ideas seem to come to mind that might be even better. A very good seasonal book.

"
Peonies:

Beautiful Varieties for Home and Garden
From Shawnee Chief to Top Brass, this guide to over 60 varieties of peonies presents an eclectic selection of specimens, from those with the best visual appearance and the most fragrant perfume, to those that are easiest to grow and produce the best cutting flowers. With commentary on each bloom, easy-to-follow growing advice, and glorious photography,
Peonies
will appeal to anyone who appreciates the romance of the majestic peony.
"

A luscious and exotic visual feast to inspire your gardening and home designs.

"
"There are

three books in this gripping trilogy,

Grape Expectations, Saving Our Skins, and Glass Half Full all by Caro Feely, award winning French organic wine-maker, grower, and wine educator. Caro & her husband Sean, gave up their life in Ireland to live their dream of owning a vineyard in the south of France. Follow their story of all the ups and downs of their wine adventures. You'll root for Caro as she grows their business amidst the demands of family life and love, and teaches us why choosing organic food and wine can save our planet."
How to Window Box
by Chantal Aida Gordon & Ryan Benoit
"This beautiful little book provides practical advice, step-by-step instructions, and fantastic themed window box inspirations. Perfect for a beginner gardener, or anyone looking to beautify a small space, this book would make a great gift."
The Mars Room
"

A gritty prison drama about Romy Hall, serving two life sentences for killing the man who stalked her through two states. A fractured yet compelling narrative serves to underscore the ways in which power structures and the penal system are arbitrarily and unfairly stacked against the poor, the powerless and women.

"
MOTHER'S DAY BOOK
RECOMMENDATIONS
Stuff Every Mom Should Know
by

Heather Gibbs Flett

and

Whitney Moss
This pocket-sized parenting guide for moms and moms-to-be is perfect for a baby shower or Mother's Day gift.
This little handbook is filled with all the secrets and strategies a smart mother needs to know. Featuring tips for mastering quick and easy meals, suggestions for baby-proofing like an expert, advice on stocking your medicine cabinet, tricks to making a long wait fun, and much, much more, such as:
* How to Swaddle a Baby
* Fifteen Birthday Party Survival Tips
* The Truth about Potty Training
* The Miracle of White Noise
* Comebacks for Unsolicited Parenting Advice
by
Kieran Scott
,
Ruth Hobday, Geoff Blackwell, Sharon Gelman &

Marianne Lassandro
Interviews with 200 women from a variety of backgrounds provide a snapshot of female life around the globe. Interviewees include:




* Jane Goodall, conservation and animal welfare activist




* Margaret Atwood, author and winner of The Booker Prize




* Roxane Gay, author and feminist




* Renée Montagne, former host of NPR's

Morning Edition


* Alicia Garza, activist and co-founder of Black Lives Matter
Each woman shares her unique reply to the same five questions:
What really matters to you?
What brings you happiness?
What do you regard as the lowest depth of misery?
What would you change if you could?
Which single word do you most identify with?
Meditations for Mom
hopes to deliver courage for the daunting, and incredibly rewarding role of being a mother. As a mother your days are full of instruction, comfort, feeding, discipline, chauffeuring, and the juggler of all schedules. This book brings faith-based reflection, and a sense of renewal to your days. Insightful stories to add hope, humor, and perspective on different aspects of parenting from newborn through high school.
Whether she carried you for nine months or embodies the meaning of mom in your life; whether it's to celebrate your best friend's baby shower, or your very first grandchild,
Motherhood
is a beautiful keepsake for every kind of mom. Celebrate the powerful love, inimitable strength, and indispensable humor it takes to be a mom with this intimate collection. Imaginative illustrations in watercolor, gouache, and ink paired with inspired quotations - some silly, some solemn, all true - serves as a stand alone token of affection or the perfect finishing touch to a gift.
A Wry and Closely Observed Look at the Lives of Women and Girls
Why are there so few women in politics? Why is public space, whether it's the street or social media, still so inhospitable to women? What does Carrie Fisher have to do with Mary Wollstonecraft?
These are some of the questions that bestselling author and acclaimed journalist Elizabeth Renzetti examines in her new collection of essays.
A
story of mid-life and second chances
from Graeme Simsion, author of The Rosie Project, and his wife Anne Buist.
Soon to be a film produced by Ellen DeGeneres.
Zoe, a sometime artist, is from California. Martin, an engineer, is from Yorkshire. Both have ended up in picturesque Cluny, in central France. Both are struggling to come to terms with their recent past; for Zoe, the death of her husband; for Martin, a messy divorce. Looking to make a new start, each sets out alone to walk two thousand kilometres to Santiago, in northwestern Spain, in the footsteps of pilgrims who have walked the Camino, the Way, for centuries.
A Network for Grateful Living curates this collection of quotes and reflections aiming to help you discover that the roots of happiness lie in gratefulness. Inspiration from well known minds such as Maya Angelou, Confucius, and Anne Frank is combined with original reflections and practices that will help you recognize the abundance of everyday opportunities for gratitude and joy. Hand-lettered art makes this beautifully designed collection a gift to treasure, regardless of whether you keep it for yourself or give it to a loved one.
Val Eliot, an English city girl recruited to a farm as part of the war effort in the Women's Land Army, finds herself protecting a sheepdog named Peter Woodhouse rescued from the owner who mistreated him. When Val meets Mike, an American air force reconnaissance pilot stationed nearby, she realizes that the safest place for the little dog is alongside Mike at the base. Out of this kindness develops a love between Val and Mike that unfolds against the wartime obstacles of life-risking duty and distance.
We all know getting something for free these days is pretty unusual. That's why we love giving away a free book each month to a wonderful customer and recipient of our monthly e-newsletter.
This month our lucky winner will receive a copy of
The Next Best Thing
by Jennifer Weiner, a $29.99 value.
Congratulations.....
Ana Brune