What else do we do?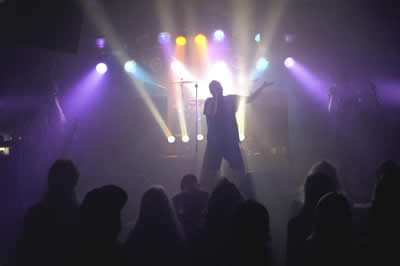 At Musical Chairs, we are striving to create a music community for our students and families. We do this by offering numerous opportunities for students and families to interact with one another. Here is a sampling of ongoing activities available to you and your family:
Jam Session - Our rock band program for ages 8-16. Groups can rehearse together with instructor driven, flexible schedule. Groups who meet frequently and are well rehearsed can work together "gig" opportunities.
Kidzrock -
A ro
ck
band for ages 4-7. Children work on modified instruments and develop early skills in playing keyboards, guitar and drums.
Summer Camp - a week long day camp engaging children ages 4-10 in various music activities.
Master Classes held periodically to hone in on a specific skill or subject area
Step the Beat
is our Early Children Music Fundamentals group class designed to prepare children preschool ages ages with the basic skills needed to begin learning an instrument.
Step into Piano - a group beginner piano class for ages kindergarten and first grade. Children learn early piano skills in a fun and interactive setting
Glee Club
for children ages 7-14 who love to sing and want to participate in a choral program in the style of Glee
Drama / Musical Theater is offered in collaboration with a few neighborhood schools. Children learn basic drama skills and work together toward a final theatrical performance.
Open Mic and Dance Nights at our Borelli's Restaurant on the main floor of the 2124 W Lawrence studio space.
We are also proud to announce Academic Coaching this year! Parents can bring their children to music lessons and also leave them for a tutoring / homework session. Instructors are education specialists in the areas of reading, language and math up to and including high school and test prep assistance.
We also offer
In School - After School Programming
to bring private lessons, group music and drama as an enrichment program to area schools. If you are interested in this for your school, please contact us at
play@MusicalChairsStudio.com
.