Musician and Author Eddie Anders to Launch Debut Book at Fiction Addiction
Studio musician, vocalist, composer, and producer Eddie Anders will be celebrating the launch of his debut book, Waking Up Dead: A True Story of Suicide, Divine Intervention and a Life Transformed (Morgan James, paperback, $18.99), at his launch party on Friday, April 21st, from 5-7pm at Fiction Addiction.
This event is free and open to the public, and refreshments will be served. Books may be purchased online, at the store, or by calling Fiction Addiction at 864-675-0540.
Waking Up Dead is the true story of suicide, divine intervention, and a life transformed. A true accounting directly from the author and songwriter, Eddie Anders, on what he calls his dark night of the soul when life seemed too hard to continue any longer, even though from the outside, it looked as if he had it all. This is more than a memoir, and readers are sure to be hooked as he shares in detail all he's learned over a decade concerning what led him to self-destruction and the process of overcoming depression. Written with the goal and hope to rescue as many people as possible from drowning in depression and potential suicide, Waking Up Dead is a powerful read certain to leave audiences moved and aware.
About the author: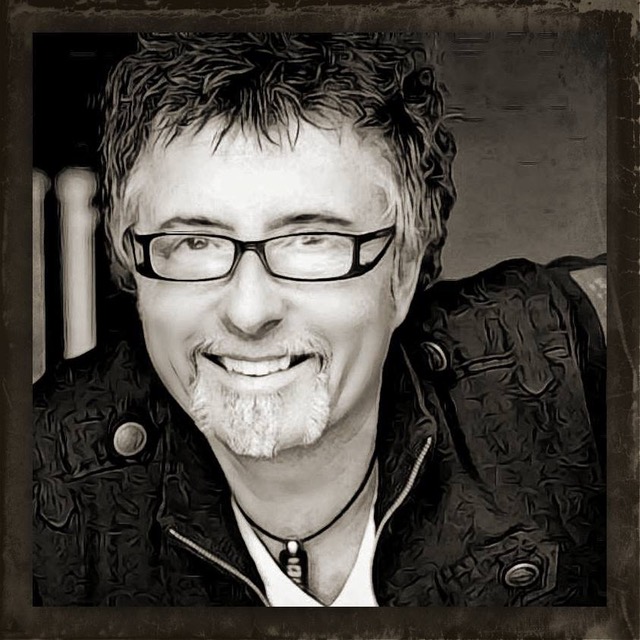 As a studio musician, vocalist, composer, and producer, Eddie Anders' vocal and keyboard artistry have been heard by millions on radio & television jingles for Toyota, Pontiac, GMC Trucks, Great Lakes Airlines, the Barksdale Air Show, Dapco Auto Parts, Cadillac & countless more. For nearly three decades, Eddie has performed in major concert halls, theatres, arenas & churches across America and beyond including renowned venues such as The Ryman Auditorium, Massey Hall, and The Bellagio.
He has performed as a band member and vocalist for music groups and theatre companies including The Gaithers, Roger Breland & Truth, Daybreak, The Great American Opry, Country Tonite Theatre, Dollywood, and his own award-winning family entertainment venue, Eddie's Heart & Soul Cafe in Pigeon Forge, Tennessee. As a session and touring musician & vocalist, he has performed on stage or in the studio with a wide variety of artists including EmmyLou Harris, Dolly Parton, Steve Lukather, Albert Lee, Phil Keaggy, Percy Sledge, Steven Curtis Chapman, Johnny Rivers, 4Him, James Burton, Amy Grant, Craig Morgan, Bill Champlin, Sam Bush, Eric Johnson, Dann Duff, Steve Cropper, Lenny LeBlanc, and others.
In March 2000, Eddie was awarded the prestigious Lifetime Achievement Award by the North American Country Music Association International. He continues an active recording and concert schedule around the country including performing as the Music Director for the James Burton International Guitar Festival. Waking Up Dead is his debut book and his album Great Expectations is scheduled for release alongside the book and features guest performances by Steve Lukather of Toto, Michael Omartian, Sam Bush, Tom Hemby, Phil Keaggy, Doyle Dykes, Goerge Marinelli, Danny Seraphine, and Bill Champlin and many others.
If you cannot make the event, you can reserve a personalized copy of the author's book by contacting Fiction Addiction in advance at 864-675-0540 or at info@fiction-addiction.com.
ABOUT FICTION ADDICTION
Fiction Addiction is a local, woman-owned, independent bookstore established in 2001. The store carries a mixture of new and used fiction and nonfiction, including children's books, as well as gift items. We are located at 1175 Woods Crossing Road (in the shopping center with Fried Green Tomatoes, Jimmy John's, and Boardwalk). For more information, visit our website at http://www.fiction-addiction.com or call us at 864-675-0540.
- END -