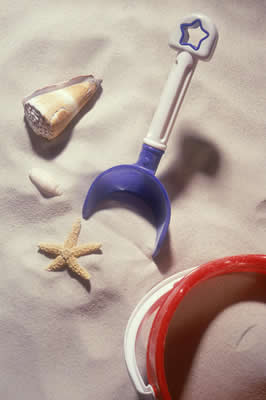 Summer fun!
Greetings, Ragz Fans!
Get out the sun screen, grab your bathing suits, summer is here!
This month's theme is BEAT THE HEAT.
It's hot out there but it's also race season. Read on for tips on staying cool during the summer months.
Hang out with us throughout the summer for the latest news from My Race Ragz and our favorite pins (yes, when we're not running, swimming or biking, we're pinning!) Be sure to share your motivation, stories and photos with us on Facebook & Twitter, and let us cheer you on along the way!
Happy training!
The Crew at My Race Ragz
Beat The Heat: Tried Coconut Water?

How are you hydrating during your workouts and runs? Water is always a popular choice and many athletes tout the benefits of sports drinks. However, coconut water has become popular lately. Why?

high in minerals
high in potassium
In fact research shows that coconut has more potassium than bananas. Maybe it's time to rethink your fueling strategy.
Featured Blogger: Running With Sass
Meet Heather from
Running With Sass
. She's an avid runner and now a My Race Ragz sportin' fashionista.
Here's what we asked Heather:
What are your racing goals for 2012?
I have a couple of race goals for the rest of 2012. I would love to run a sub 2:00 half marathon for one, but I also have a goal of staying injury free. I have struggled with several running injuries that have hampered my ability to reach my goals, so I am trying to take really good care of my body so that doesn't happen! I also also have a goal of having FUN with every race. Running is a privilege and I don't want to take it for granted.
What races are you signed up for over the summer / fall?
Living in the deep south, there are not many races going on in the summer. I am signed up for the Disneyland half marathon in September, the Gulf coast half marathon in October, and Disney's Wine and Dine half marathon in November. But my "big race" is goofy's race and a half challenge in January of 2013! Running a half marathon Saturday and a full on Sunday is so scary to me, but I am excited!
Tips for staying safe while running in the summer / heat.
Running in the heat is no joke, and it is important to stay safe and pay attention to the weather. My best tips for running in the heat include:
Run early in the morning or late at night to avoid the hottest and sunniest parts of the day.
Hydrate hydrate hydrate before, during, and after your run.
Slather on the SPF, and I always wear a visor to keep the sun off my face in the summer months.
Put a wet washcloth in the freezer, and then carry it with you on your run to keep you cool
Be sure to replace not only water, but salt and electrolytes. Gatorade, nuun, and coconut water are my favorite go to's.
Be realistic. Your pace is going to drop, and that's ok! Have realistic goals for your summer runs
Most importantly, listen to your body. If you get dizzy or lightheaded, stop running, and find some shade ASAP. Better to be safe than sorry!
Check Them Out: June Blog Posts
Just in case you missed them, here's what was on the My Race Ragz blog this month:
Beat The Heat Recipe: Ice Tea Popsicles
Looking for a way to cool down after a run? Try these simple and delicious homemade popsicles.
2 cups water
1 tea bag (any flavor)
1/3 cup chopped berries
optional: sweetener of your choice
Boil two cups of water and steep tea. While hot add sweetener (honey, stevia, sugar). Let cool. Use a home popsicle maker, or paper cups with sticks. Add a spoonful of the chopped berries to each cup. Pour the tea in and add sticks. Wait until frozen and enjoy!