Greetings!
As we say good-bye to the 1st month in 2011 and usher in February, it is time to fill you in on MyGOAL's activities in the upcoming days and weeks. We hope to see you at one of our many group events. Read on and share with your family and friends!

MyGOAL Support Group Sessions
Sunday, February 6, 2011 3-5 PM
Sister Marie di Piazzi Conference Room,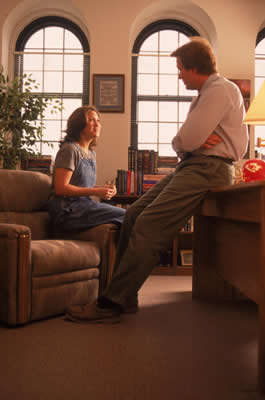 Rm 1
St. Peter's University Hospital
254 Easton Avenue, New Brunswick, NJ 08901
Attend our free monthly support group discussions to better advocate for your loved one's needs. The topic of the next session is
Navigating through Special Needs Services
Cynthia Cox, BS, MSW Intern
The February 6th group session will also introduce
supportive activities for siblings (ages 8-13) of individuals with Autism.
Remember, the MyGOAL support groups are free of cost, but provide a wealth of information. Voluntary childcare is also provided for the families that request it. Pre-registration is required for participation and for the availability of childcare. Please call 877-88-MYGOAL (69462) to register.

Men's Domain Group Sessions

Sunday, February 27, 2011 3-5 PM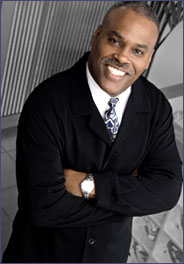 Sister Marie di Piazzi Conference Room
St. Peter's University Hospital,
254 Easton Avenue
New Brunswick, NJ 08901
Based on popular demand, MyGOAL has initiated a separate discussion group for men who have families or have been affected by the journey of Autism. These monthly group sessions will be facilitated by Robert Kumapley, co-founder of MyGOAL, and Brian Cavill. Both men are fathers to children with Autism. Click here for details on this new group.
Interested individuals are encouraged to contact Robert Kumapley at robert.kumapley@gmail.com or 877-886-9462.
Special Cooking Event

Sunday, March 13, 2011 3-5 PM
Elijah's Promise
18 Nielson Street
New Brunswick, NJ 08901
Join us for a special cooking demonstration on how to make healthy, special diets like a pro! This event will be hosted by Sally Bowdle and Stephanie Goodman.
MyGOAL Inc. is a 501 (c3)non-profit organization that helps families with limited economic resources access therapies, programs and information about autism spectrum disorders. It exists to restore hope, marriages, and lives to families with autism from diagnosis to recovery. For more information, please visit
www.mygoalautism.org
Sincerely,
Dr. Genevieve Kumapley
My GOAL Inc.

MyGOAL's 3rd Annual Bowl-a-thon is Almost Here!
Sunday, April 10, 2011 2-5 PM
Stelton Lanes, 1665 Stelton Road, Piscataway, NJ
Make MyGOAL's highlight Spring Event, the Annual Bowl-a-thon, one of those joyous occasion that puts a spring in your step! Spread the word to bowlers, sponsors volunteers and those who might wish to donate for a good cause. See attached flyer on our event. Sponsor pledge forms can be accessed here. You can also register below.