NIH Implementation Science Consultation Hub Supplement to Support the Ending the HIV Epidemic Initiative awarded to CIRA and Center for Methods in Implementation and Prevention Science (CMIPS)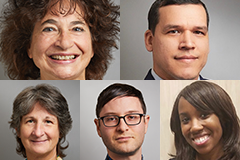 As part of Ending the HIV Epidemic: A Plan for America (EHE), federal agencies have funded implementation science planning projects in priority areas across the United States. To strengthen the quality and technical expertise available to each planning project, five technical support hubs have been funded for one year. Center for Methods in Implementation and Prevention Science (CMIPS) Director Dr. Donna Spiegelman, ScD will be the program director for one of the five hubs, R3EDI: Rigorous, Rapid, & Relevant Evidence aDaptation & Implementation to Ending the HIV Epidemic. Projects assigned to R3EDI are in New York City and environs, New Jersey, Alabama, Mississippi and Cook County, Illinois, and address research questions about faith-based partnerships, use of telehealth in providing routine HIV care, reengagement and retention of HIV+ individuals in long term care, and patient focused management and clinical decision support for Pre-Exposure Prophylaxis (PrEP).
According to Dr. Spiegelman, "We are thrilled to have been given this opportunity to partner with front-line community-based organizations around the country, and to put our technical skills to work in a collaborative effort to end the AIDS epidemic in this country."
CIRA Talk: Understanding Intersectional Stigma and Its Impact on HIV Prevention and Care - Community & Research Implications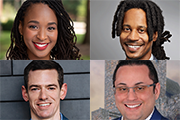 Join CIRA on Wednesday, November 18, 11:00 am-12:30 pm, for the first in a series of panel presentations and discussions on intersectional stigma in HIV. In this session, presenters will describe terminology and theories of intersectionality and intersectional stigma, provide an overview of the current landscape of intersectional stigma research in HIV, and discuss the perceived impact of intersecting forms of stigma in the community on HIV service delivery and HIV outcomes.
Further Details and Registration
Register Now: CIRA Symposium - "Addressing HIV/AIDS in Humanitarian Crises: Perspectives from Lebanon"
Registration is now open for a virtual symposium on "Addressing HIV/AIDS in Humanitarian Crises: Perspectives from Lebanon" on December 7, 2020 at 8:30 am-10:30 am Eastern Time. The program includes a keynote presentation by Professor Adeeba Kamarulzaman (University of Malaya, Malaysia; International AIDS Society), and panel presentations and discussions with researchers and practitioners.
Registration: https://bit.ly/3niUoQm
NIH Releases 2021 CFAR Adelante Funding Opportunity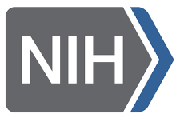 The National Institutes of Health have released the 2021 CFAR Adelante RFA which seeks to provide mentored development to early-career stage investigators whose research focuses on decreasing HIV-related health disparities among Hispanic/Latino people. This two-year program will provide up to $100,000 each year in direct costs. Concept Proposals are due Monday, January 11, 2021.
To facilitate applications, CIRA will be developing an information session for potentially interested individuals to explore linkages to mentors and community organizations, methodologic consultation, and peer review. If interested in participating, contact Katie Doucet (katie.doucet@yale.edu), CIRA Development Core Assistant Director.



Download a PDF compilation of active funding opportunities. Opportunities previously not listed are below.
Yale Opportunities:
HIV-Related Opportunities:


NOTE: All times expressed in Eastern Time unless otherwise noted. All dates refer to 2020 unless otherwise noted.