NJIN Monthly Newsletter
April 2022
In this edition of the NJIN monthly newsletter, we discuss several vaccine-related topics, including several COVID-19 updates, a partner program spotlight, and upcoming education opportunities.
COVID-19 Articles and Resources
CDC Study Highlights Effectiveness of COVID-19 Booster Vaccination Against Reinfection and Hospitalization
Previous infection with SARS-CoV-2, the virus that causes COVID-19, has been estimated to confer up to 90% protection against reinfection. However, this protection was lower against the Omicron variant compared with that against other SARS-CoV-2 variants.
A test-negative design was used to estimate the effectiveness of COVID-19 mRNA vaccines in preventing subsequent COVID-19–associated hospitalization among adults aged ≥18 years with a previous positive nucleic acid amplification test (NAAT) or diagnosis of COVID-19.
The analysis used data from Cosmos, an electronic health record (EHR)–aggregated data set, and compared the vaccination status of 3,761 case-patients (positive NAAT result associated with hospitalization) with 7,522 matched control-patients (negative NAAT result). After previous SARS-CoV-2 infection, estimated vaccine effectiveness (VE) against COVID-19–associated hospitalization was 47.5% (95% CI = 38.8%–54.9%) after 2 vaccine doses and 57.8% (95% CI = 32.1%–73.8%) after a booster dose during the Delta-predominant period (June 20–December 18, 2021)
Pfizer's COVID Booster Demonstrates High Immune Response in Children 5 Through 11
On April 14th, Pfizer and BioNTech announced positive results from a Phase 2/3 clinical trial evaluating the safety, tolerability, and immunogenicity of a 10-µg booster (third) dose of their vaccine in healthy children 5 through 11.
This data demonstrates an increase in SARS-CoV-2 Omicron variant and wild-type strain neutralizing titers following a booster dose of the Pfizer-BioNTech COVID-19 vaccine compared to two doses. This data reinforces the potential function of a third dose of the vaccine in maintaining high levels of protection against the virus in this age group.
Widespread Misinformation About Infertility Continues to Create COVID-19 Vaccine Hesitancy
Around the time that COVID-19 vaccines were first rolling out, Alice Lu-Culligan felt compelled to help set the record straight. Baseless rumors were sowing confusion and vaccine hesitancy.
In a New York Times opinion piece published in January 2021, the MD-PhD candidate at Yale School of Medicine and her scientific mentor, immunobiologist Akiko Iwasaki, Ph.D., challenged one false narrative. The rumor spreading on social media claimed that mRNA vaccine-induced antibodies against the SARS-CoV-2 spike protein could attack a placental protein called syncytin-1, causing infertility.
Not only were there no data to support the idea, but it was highly implausible, Lu-Culligan explained in a recent interview with JAMA. The notion also appeared disingenuous, she said: if exposure to the spike protein caused infertility, natural infection with SARS-CoV-2 would too—but no one was claiming that.
COVID-19 mRNA Vaccines During Pregnancy
New Evidence to Help Address Vaccine Hesitancy
SARS-CoV-2 infection during pregnancy is associated with an increased risk for maternal morbidity and adverse birth outcomes. COVID-19 vaccines are effective for preventing severe disease, including in pregnant populations.
Although more than 100 countries recommend COVID-19 vaccination during pregnancy, COVID-19 vaccination in pregnant people has lagged behind that for age-matched, nonpregnant adults. As of February 2022, the US Vaccine Safety Datalink estimated that 68% of pregnant individuals have completed the primary COVID-19 vaccine series. Persistent wide disparities in COVID-19 vaccination during pregnancy by race or ethnicity will likely exacerbate longstanding disparities in maternal morbidity and mortality.
Featured Articles and Resources
CDC Recommends Hep B Vaccination
for Most Adults
On March 31, the Centers for Disease Control and Prevention (CDC) recommended that all adults aged 19-59 years receive a vaccination for hepatitis B.
It also added that adults aged 60 years or older without known risk factors for hepatitis B may get vaccinated.
The agency earlier recommended the vaccination for all infants and children under 19 and adults aged 60 years or older with known risk factors.
The CDC said it wants to expand vaccinations because, after decades of progress, new hepatitis B infections are increasing among adults. Acute hepatitis B infections among adults lead to chronic hepatitis B disease in an estimated 2%-6% of cases and can result in cirrhosis, liver cancer, and death.
Free Online Learning Module:
Communicating About Vaccines – COVID-19 & More
This module was developed by the Vaccine Education Center and the Office of Community Engagement at the Children's Hospital of Philadelphia (CHOP), in partnership with the Pennsylvania Chapter, American Academy of Pediatrics (PA-AAP), Pennsylvania Immunization Coalition (PAIC), and Philadelphia Department of Public Health (PDPH).
This free web-based, interactive session offers a two-hour training divided into three parts:
Part 1: Details the dangers of COVID-19 disease, explains the US system to authorize and approve vaccines, and highlights the safety & effectiveness of COVID-19 vaccines.
Part 2: Explores vaccine communication best practices.
Part 3: Reviews the module, offers additional resources and explains how to receive continuing education credit or a certificate of attendance for training requirements. Continuing education credits are available for physicians, nurses, and pharmacists.
This module was developed for adult and pediatric providers, immunization champions, and community members. The module provides a better understanding of the facts around COVID-19 disease, how the vaccine approval process works, and how to communicate effectively about these topics so that stakeholders — and their constituents — have a solid, or reinforced, urgency regarding what the receipt of vaccines can do to protect people from COVID-19.
One-Dose of HPV Vaccine May Prevent
Cervical Cancer
A new study finds that a single dose of the human papillomavirus (HPV) vaccine provides as much protection against cervical cancer as the standard three-dose regimen.
"These findings are a game-changer that may substantially reduce the incidence of HPV-attributable cervical cancer and positions single-dose HPV vaccination as a high-value and high-impact public health intervention that is within reach for us," said Sam Kariuki, acting director-general at the Kenya Medical Research Institute, where the study was conducted.
The findings may boost the odds that the World Health Organization will reach its goal of having 90% of 15-year-old girls vaccinated against HPV by 2030, according to study leader Ruanne Barnabas, chief of infectious diseases at Massachusetts General Hospital in Boston.
Powerful Testimonial Videos Address Vaccine Hesitancy Among New and Expectant Mothers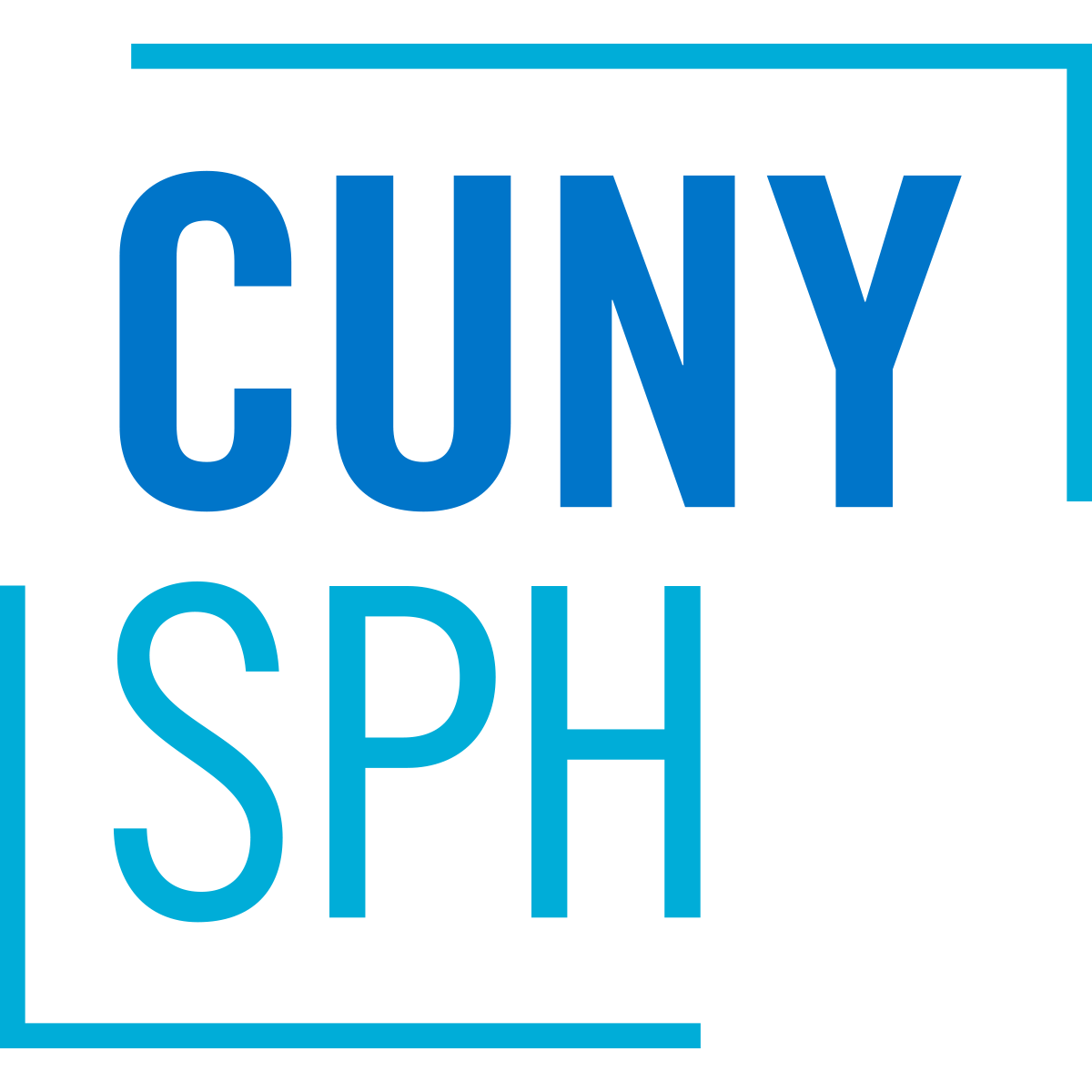 The New York Vaccine Literacy Campaign at the CUNY Graduate School of Public Health and Health Policy (CUNY SPH) has collaborated with Health Leads to produce a series of powerful testimonial videos featuring three new mothers sharing why they got the COVID-19 vaccine. The videos are the result of a series of participatory workshops with community-based maternal health practitioners and clients who are working to overcome vaccine hesitancy among new and expectant mothers.
Available on the CUNY SPH and Health Leads YouTube channels, the videos address commonly asked questions and concerns among mothers regarding getting vaccinated while pregnant and breastfeeding misconceptions about the vaccine and helpful advice for other pregnant people. Designed in partnership with local current and expectant mothers, the collaboration to create the videos aims to serve as an impactful model to raise confidence in vaccination with solutions from and for community partners.
NJIN's April Education:
HPV Prevention
This month's presenters are:
Joyce Varughese, MD, FACOG

Dr. Varughese serves as the Medical Director of Gynecologic Oncology at Capital Health Surgical Group.
&
Erika Lobe, MPH
Ms. Lobe serves as NJDOH's Adolescent and
Adult Immunization Coordinator.
Please join the NJIN team in welcoming Dr. Varughese and Ms. Lobe to our April General Membership meeting on April 20th, from 12:00 - 2:00 PM EST.
Their presentations will cover the following topics:
Please note:
This month's education will begin after the NJIN General Membership meeting's business portion has concluded. By clicking the button below, you will be registering for the General Membership meeting in its entirety.
Join the NJAAP team and their speakers throughout April; learn more about these upcoming immunization-focused webinars below!
PICO Project ECHO:




COVID-19, Its Here to Stay




April 22nd, 12:00 - 1:00 PM




The study of how diseases spread, and why, has loomed large in the struggle to understand, contain and respond to COVID-19. In this session attendees will learn about Delta, Omicron, and the changing epidemiology of COVID-19!

Perivax Project ECHO:




Clearing Roadblocks To Vaccinating Pregnant People: The Role Of The Healthcare Team




April 26th, 6:30 - 7:45 PM




Join obstetric, pediatric, pharmacy, and infectious disease experts and learn best practices for navigating barriers to getting pregnant and lactating women vaccinated and protected against COVID-19!
Partner Program Spotlight
COVID-19 Community Education Initiative
The Partnership for Maternal and Child Health of Northern New Jersey is a regional grantee of the NJ Department of Health's Expansion Epidemiology and Laboratory Capacity (ELC) grant. This initiative funds community-based organizations to develop and implement effective health communication and community engagement strategies to respond to the COVID-19 infectious disease needs of the most vulnerable populations throughout Bergen, Essex, Hudson, Morris, Passaic, Sussex, Union, and Warren Counties. The funding supports community-based organizations' strategies to provide COVID-19 health education and community engagement using Community Health Workers.
The Colette Lamothe-Galette Community Health Worker Institute was established by the New Jersey Department of Health (NJDOH), Division of Family Health Services, in May 2020 to honor the memory of Colette Lamothe-Galette who was a public health champion and hero and one of NJ's finest public health leaders, known to all in the public health community for dedicating her life's work to eliminating health disparities and addressing health equity. Sadly, New Jersey lost Colette to complications of COVID-19 in April 2020. The Institute has established an apprenticeship training program for community health workers, critical personnel, and allies needed on the front lines of the COVID-19 response.
These community health workers are well poised to support the ELC CARES Enhancement activities as part of the COVID-19 response in the ways listed below.
Key Priorities
Activities
Develop COVID-19 community health workers, promoters, sponsors, and champions in support of vaccination efforts