Advancing Public Policies for People with Mental Illness, Chemical Dependency or Developmental Disabilities
Connect With Us:




Francine Sinkoff, Editor
fs@clmhd.org

Addiction Treatment on Wheels - Now We're Getting Somewhere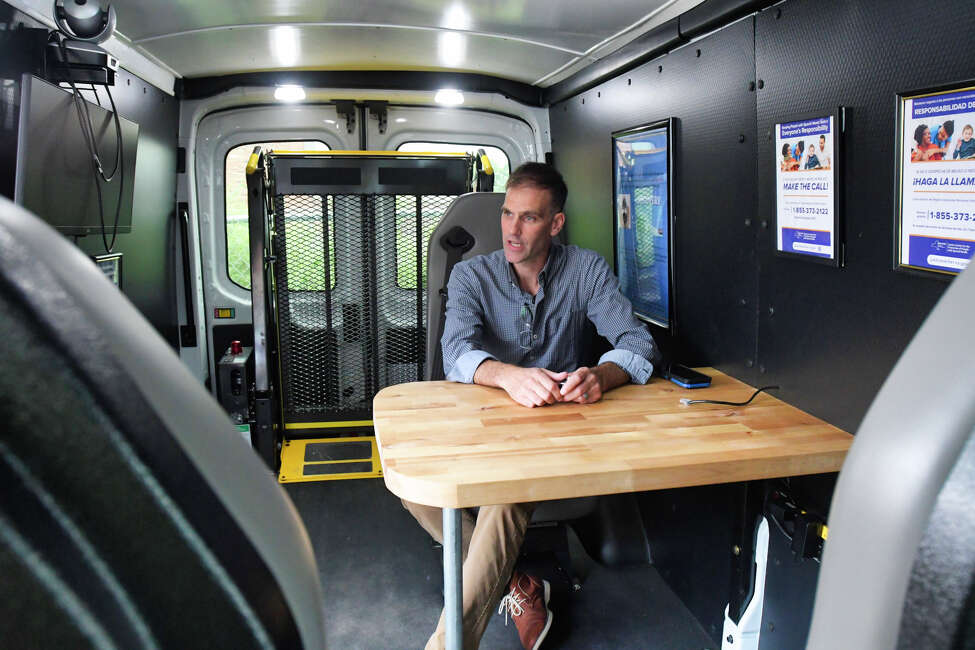 Scott T. tried to get sober many times in the decade he was addicted to heroin, but it wasn't easy.
There were waiting lists for treatment programs and waiting lists to see the few doctors willing to prescribe medicine to quiet his cravings. There were battles with insurance companies, and the perpetual conundrum of finding transportation to and from appointments.
This spring, ashamed of buying addiction medication on the street - but too exhausted to keep fighting his doctor and insurance company for it - Scott called the number for a local program his friend had recently told him about. It was called the COTI Project, and a man by the name of Chad Putman answered.
"He met me at Ellis Hospital the next day and sat with me for several hours to make sure I got properly dosed," Scott recalled. "Three days later I had a doctor's appointment and a script." Read more
here
.


UPCOMING EVENTS & TRAININGS
Innovations in Mental Health Service Delivery and Implications for Providers
January 28, 12 - 1 pm, PsychU

Role of Providers to Improve Quality of Care for Opioid Use Disorder
January 28, 12 - 1 pm, US DHSS Office of Minority Health

Capital Financing 101 for Behavioral Health Agencies
January 28, 1 - 2 pm, Primary Care Development Corporation (PCDC)

Using PSYCKES Quality Indicator Reports
January 29, 11 am - 12 pm, OMH

The Future of CCBHCs: Opportunities for Expansion and Lessons Learned from the Field
January 29, 2 - 3 pm, RELIAS

Social Media and Ethical Dilemmas for Behavioral Health Clinicians
January 29, 3 - 4 pm, NAADAC

How to Interpret, Utilize and Present Data in a Meaningful Way
January 30, 12 - 1 pm, Suicide Prevention Center of New York

Trauma-informed approaches in clinic and community settings
January 30, 1 - 2 pm, National Center for Complex Health and Social Needs

PSYCKES Mobile App for iPhones & iPads
February 5, 3 - 4 pm, OMH

Peer Support: State Credentials, Continuing Education, and Retention/Recruitment Strategies
February 6, 1 - 2 pm, Rutgers University

Interacting With First Responders
February 10, 1 - 2 pm, PsychU

The Role of Technology in Peer Support Services (Part 1)
February 13, 11 am - 12 pm, SAMHSA MHTTC


Next Steps to Evaluating Community Suicide Prevention Programs
February 13, 12 - 1 pm, Suicide Prevention Center of NYS


Re-Mapping the Fraud and Abuse Landscape
February 13, 1 - 2 pm, Manatt Health

Understanding the Integrated Care Framework and How It Applies to You
February 19, 2 - 3 pm, National Council for Behavioral Health

Medication-assisted Treatment in Drug Courts: Addressing Barriers to Effective Implementation
February 24, 12:30 - 2 pm, SAMHSA's GAINS Center

Optimizing Clinical and Mental Health Provider Performance
February 26, 12 - 1 pm, PsychU








Mental Hygiene Planning Committee Meeting

January 27: 1 - 3 pm, GTM / In-Person in Albany





FEBRUARY 2020




Executive Committee Meeting

February 5: 8 am, GTM




CLMHD Membership Call

February 11: 9 - 10:30 am, GTM




CLMHD Office Closed - Lincoln's Birthday

February 12




CLMHD Office Closed - Washington's Birthday

February 17

Children & Families Committee Meeting

February 18: 11:30 - 1 pm, GTM




Contact CLMHD for all Call In and Go To Meeting information, 518.462.9422
How to Fix a $6.1 Billion Budget Hole? Attack Health Care Spending
Facing the worst budgetary crisis since the early days of his decade-long tenure, Gov. Andrew M. Cuomo on Tuesday unveiled plans to seek billions of dollars in savings from what he described as the primary culprit: runaway Medicaid spending.
The state's enormous Medicaid bill is a result of both its size - with more than six million New Yorkers enrolled - and generous array of benefits, resulting in an inexorable rise in cost.
New York's Medicaid program costs about $75 billion, with more than $20 billion shouldered by the state, a figure that has increased in recent years as Mr. Cuomo and the Legislature approved increases in the minimum wage, enrollment has grown and the governor pushed through an increase in
reimbursement rates
to health care providers.
All told, Medicaid, a state and federal program that provides health care to low-income residents, accounted for a third of the state's projected $6.1 billion budget gap. Read more
here
.

Feds Allow Use of Opioid Funds to Stem Meth, Cocaine Surge


Alarmed by a deadly new twist in the nation's drug addiction crisis, the government will allow states to use federal money earmarked for the opioid epidemic to help growing numbers of people struggling with meth and cocaine.
The little-noticed change is buried in a massive spending bill passed by Congress late last year. Pressed by constituents and state officials, lawmakers of both parties and the Trump administration agreed to broaden the scope of a $1.5 billion grant program previously restricted to the opioid crisis. Starting this year states can also use those federal dollars to counter addiction to "stimulants," a term the government uses for methamphetamine and cocaine.
"Meth and cocaine are making a comeback and they are more potent than they were during the last wave," said Mark Stringer, director of Missouri's Department of Mental Health. He oversees the state's efforts to prevent addiction, get drug-dependent people into treatment, and support them in recovery. "Where meth is much more prevalent than opioids, this will be a game-changer."
About 68,000 people died of drug overdoses in the U.S. in 2018, with opioids involved in about two-thirds of the cases. Opioids are a drug class that includes fentanyl, heroin, certain prescription painkillers, and various chemical combinations concocted for street sales. But the national numbers also hide dramatic differences in the deadliest drugs across the land. Read more
here
.

Broad Ideas, Few Details as NY Pursues 'Regional Symmetry' on Cannabis
As more than 200 state legislators work in Albany over the next two months to reach an agreement to legalize the recreational use of marijuana, Gov. Andrew M. Cuomo is also keeping in mind the actions of New York's neighbors.
For months, Cuomo has discussed purs
uing "regional symmetry" when it comes to cannabis - that is, enacting laws similar to the states bordering New York to ensure that consumers are not encountering vastly different regulations, or prices, if they cross state lines.
Still, it's unclear how regional parity will work its way into lawmakers' negotiations, as Cuomo pitches his legalization proposal to both legislative chambers, and governors in other states do the same. Lawmakers across the northeast have been generally supportive of coordination, but discussions at each negotiating table may produce different results - especially as many of those involved in early conversations have yet to agree on a plan in their own domains. Read more
here
.

How Does Cyberbullying Impact Young Psychiatric Inpatients?

Cyberbullying can magnify symptoms of depression
and
post-traumatic stress disorder (PTSD) in young inpatients at an adolescent psychiatric hospital, according to a
new study
published in the Journal of Clinical Psychiatry.
"Even against a backdrop of emotional challenges in the kids we studied, we noted cyberbullying had an adverse impact. It's real and should be assessed," said Philip D. Harvey, Ph.D., professor of psychiatry and behavioral sciences at the University of Miami Miller School of Medicine.
Harvey says children with a history of abuse were more likely to be cyberbullied, suggesting that assessments for childhood trauma should also include assessments for cyberbullying. Likewise, children who report being cyberbullied should be assessed for a history of childhood trauma. Read more
here
.

Machine Learning Uses Social Determinants Data to Predict Utilization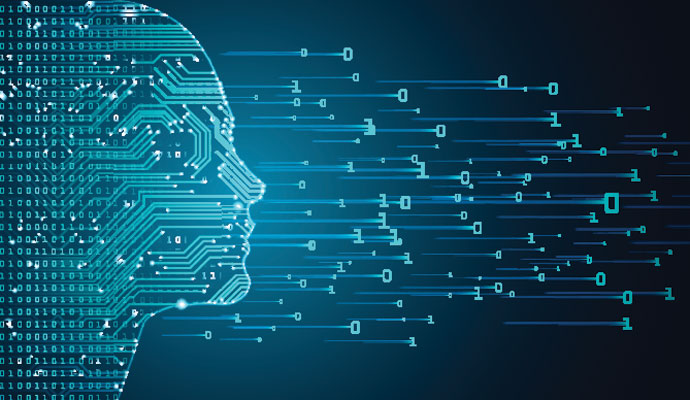 A machine learning algorithm accurately predicted inpatient and emergency department (ED) utilization using only publicly available social determinants of health (SDOH) data, showing that it's possible to determine patients' risk of utilization without interacting with the patient or collecting information beyond age, gender, race, and address.
That's the major finding of a
study
recently published in the
American Journal of Managed Care.
By now, the healthcare industry is well aware of the connection between the conditions in which someone lives and works and her physical health. The researchers note that socio-demographic status, racial and ethnic disparities, and individual behaviors directly correlate with an increase in the prevalence and incidence of chronic diseases. Read more
here
.

Entering the Next Phase of Value-Based Care, Payment Reform

"What healthcare providers really want is to do is the right thing for their patients. They just need sustainable financial support for doing that," health economist Mark McClellan, MD, PhD, said at the start of an interview with RevCycleIntelligence.
The healthcare industry has in earnest attempted to transform not only clinical outcomes, but also the financial aspect of care for about a decade now. Yet progress with the adoption of alternative payment models (APMs) has been slow, explained McClellan, the former CMS administrator and current Robert J. Margolis MD Professor of Business, Medicine and Policy, Fuqua School of Business.
One in three healthcare payments flows through an APM, the Health Care Payment Learning & Action Network (LAN) - which McClellan also serves as co-chair for their Guiding Committee - recently found using the latest data from 62 health plans, seven fee-for-service Medicaid states, and traditional Medicare.
But fee-for-service still dominates even a decade later. Read more
here
.

School-Based Telehealth Makes Health a Priority for Teachers, Providers

In schools across the country, the nurse's office is being turned into a telehealth station, offering on-demand access to care providers for that nagging cough, sniffle or infection that would otherwise necessitate a phone call and an inconvenient trip to the doctor's office.
In some cases, that platform also offers access to specialists, giving students with chronic conditions an opportunity to manage their care while in school, or enabling schools to identify students dealing with behavioral health issues and connect them to the right resources, either in person or through a virtual visit platform.
"Our return on investment is simple: We just believe that those children have to be kept in front of the teacher," said Jeff Robbins of the Tift Regional Health System, which coordinates telehealth through the Georgia Partnership for Telehealth for 25 schools in five districts covering some 12 counties. Read more
here
.