Advancing Public Policies for People with Mental Illness, Chemical Dependency or Developmental Disabilities
Connect With Us:




Francine Sinkoff, Editor
fs@clmhd.org

New HRSA MCHB Funding Opportunity - Pediatric Mental Health Care Access Program

The Health Resources and Services Administration's (HRSA) Maternal and Child Health Bureau (MCHB) is pleased to announce a new notice of funding opportunity (NOFO) for the
Pediatric Mental Health Care Access Program
. The purpose of this program is to promote behavioral health integration in pediatric primary care by supporting the development of new or the improvement of existing statewide or regional pediatric mental health care telehealth access programs, thereby facilitating access to and availability of telehealth (including by telephone) psychiatric consultation and care coordination to pediatricians and other pediatric primary care providers.
Click
here
to view the full NOFO.


January 15, 1 - 2:30 pm, OMH
Medicaid Innovation Accelerator Program: Reducing Substance Use Disorders
January 17, 3 - 4 pm, NAADAC

Enable Access to Client-Level Data in PSYCKES
January 22, 10 - 11 am, OMH
The Art Of Clinical Assessment In Patients With Bipolar Disorder
January 22, 12 - 1 pm, PsychU

Introducing the Blueprint for Complex Care: Opportunities to Advance the Field
January 22, 2 - 3 pm, Center for Health Care Strategies, Inc.
January 23, 2 - 3 pm, National Council for Behavioral Health
Brief Intervention: Process and Techniques
January 24, 3 - 4 pm, NAADAC
Using PSYCKES Quality Indicator Reports
January 29, 3 - 4 pm, OMH
Six Guidelines for Providing Assisted Outpatient Treatment (AOT) to Justice-involved Clients
January 29, 3:30 - 5 pm, SAMHSA's GAINS Center

Arrest to Reentry: Implications for Social Work Practitioners

January 30, 2 - 3:30 pm, CTAC

Are You Ready? Serving a Criminal Justice-Involved Population in Supportive Housing
January 31, 10 - 11:30 am, Corporation for Supportive Housing
How to Improve Addiction Treatment Systematically Tracking Patient Outcomes
February 5, 1 - 2 pm, RTI International
Online course, then on-site from February 6 - 8, 2019 in Rochester
Using PSYCKES Recipient Search
February 6, 10 - 11 am, OMH
Treatment Plan Collaboration: Understanding & Incorporating Caregiver, Peer Support, & Clinician Perspectives
February 7, 12 - 1 pm, PsychU

PSYCKES Access and Implementation
February 7, 3 - 4 pm, OMH

Using PSYCKES for Clinicians
February 13, 10 - 11:30 am, OMH

PSYCKES Train the Trainer
February 20, 10 - 11 am, OMH

Addiction Services 101 - The basics: Recovery Support Services, Medication Assisted Treatment, and Addiction Treatment
February 20, 1:30 - 2:30 pm, Corporation for Supportive Housing
February 27, 3 - 4 pm, NAADAC




Children & Families Committee Meeting

January 15: 11:30 am - 1 pm, GTM




Regional Reps Call

January 16: 8 - 9 am




CLMHD/DOH/OMH/C-SPOA Meeting


January 17: 3 - 4 pm, GTM

Membership Call

January 23: 9 - 10:30 am




Mental Hygiene Planning Committee Meeting

January 24: 1 - 3 pm, GTM

Contact CLMHD for all Call In and Go To Meeting information, 518.462.9422
Social Determinants of Health Key to Value-Based Purchasing Success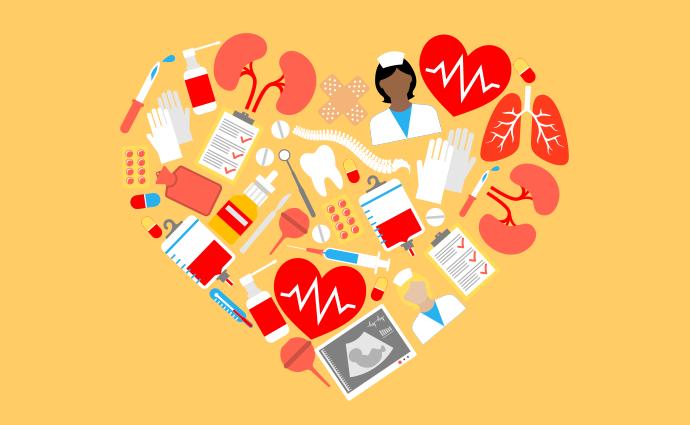 We are quickly heading to the value-based purchasing tipping point, according to the Vice President of Network Management at Health Partners Plans in Pennsylvania.
"While adoption rates are still relatively low in some regions of the country, almost all health plans and providers are doing work in this space and the percentage of spending in the value-based care space will continue to increase," seasoned commercial and government health insurance plan executive Brian Donovan recently explained. "I can see it approaching maybe 50 percent for most health plans within the next five years if we consider their entire book of business."
One recent poll showed 62 percent of healthcare organizations are "just beginning" their journey to value-based care. Another 21 percent of healthcare organization leaders said they were about halfway there.
Updated data from the Health Care Payment Learning & Action Network (HCP-LAN) also
revealed that just 34 percent of healthcare payments made in 2017 were tied to an alternative payment model.
Providers and payers are hesitant to put all their eggs in the value-based purchasing basket. Read more
here
.

Winter 2019 Issue of Behavioral Health News Focuses on Changes in Children's System of Care
Click here to read the full issue.
NYS Prevention Agenda 2019-2024

The NYS Department of Health has posted a link to the newly approved Prevention Agenda for 2019-2024. The agenda's action plans were approved by the Public Health and Health Planning Council (PHHPC) on December 13, 2018 and the final agenda will be posted online this month. Click here to view the final draft approved by the Council.

Bringing Peer Support To Scale In Service Delivery
The value that peer support specialists (PSS)-a person who has lived-experience with mental illness and/or addiction recovery and combines that with training to deliver services in behavioral health settings-is well documented. These PSS provide a path to lower relapse rates, social support, social functioning, decreased psychotic symptoms, and reduced hospitalization rates.
Currently, about 51% of health and human service specialty provider organizations have adopted PSS in their organization
.
For managers of health and human service organizations looking to expand the role of PPS, there are two primary questions: Are the positions reimbursable and what are the credentialing criteria?
Reimbursement of peer support services-Medicaid is the primary payer for peer support services, although many state departments of behavioral health offer grant funding for these services as well. Currently 39 state Medicaid programs provide reimbursement for some form of PSS services. States have two options for funding the reimbursement of peer support services under their Medicaid program-either adding peer support services through a Medicaid state plan amendment (usually under the Medicaid Rehabilitation Option) or as part of a waiver program. Read more
here
.

Governor Cuomo Announces $10 Million Available to Expand Addiction Treatment Services


Governor Andrew M. Cuomo this week
announced
up to $10 million in capital funding is available to expand addiction treatment services. The funding will support the development of up to 40 new withdrawal and stabilization or residential treatment beds across the state. The funding is being administered by the New York State Office of Alcoholism and Substance Abuse Services, and will be distributed through a Request for Applications process.
Medically supervised withdrawal and stabilization programs offer medical assessment, information about recovery support, family treatment, clinical services and medication to manage withdrawal symptoms. These programs are a short-term service designed to prepare people for and connect them to longer term treatment.
Priority for funding through this RFA will be given to providers in areas where these services are not currently available. Selected applicants must develop and support a minimum of 16 beds up to a maximum of 40 beds. Funding is only available for new beds, not conversions of currently operating programs. The RFA can be viewed
here
. Responses are due by February 19.

Report: Waiting Lists For Medicaid Waivers Up, Competitive Employment Down

Wide geographical disparities exist when it comes to opportunities for people with intellectual and developmental disabilities to live and work in their communities, according to a new report that ranks states.
released this week by United Cerebral Palsy and the ANCOR Foundation examines how well state programs - particularly Medicaid - are meeting the needs of people with intellectual and developmental disabilities.
The report evaluated how states are promoting independence, including by avoiding placement in institutions. In the top ranked state, Arizona, 99 percent of people with intellectual and developmental disabilities live at home or in a small group setting. In the lowest ranked state, Mississippi, that figure is 51 percent. Read more
here
.

States Battle the Devastating Opioid Crisis with Data

The numbers are sobering: In 2016, 48.5 million Americans used illicit drugs or misused prescription drugs, while 197,000 have died from overdoses related to opioids between 1999 and 2016, according to the Centers for Disease Control and Prevention. Here's another: More than 115 people in the United States are dying every day after overdosing on opioids, according to the National Institute on Drug Abuse.

Like any large-scale epidemic, the nation's drug problem is a disease and needs comprehensive treatment. To bring such a large epidemic under control, government is using data to stop it from spreading, contain further outbreaks of illicit drug distribution and treat the victims.

One example is the statewide prescription drug monitoring programs, known as PDMPs, that have been active in every state since at least 2017. PDMPs use public and private data and typically take aim at so-called pill mills that churn out prescription opioids, physicians who may not be prescribing legally or accurately and residents who may engage in "doctor shopping" to feed an addiction.

But PDMPs contain private information that is protected by the Health Insurance Portability and Accountability Act and other statutes, and can only be used by certain people for certain purposes. Read more here.