Advancing Public Policies for People with Mental Illness, Chemical Dependency or Developmental Disabilities
Connect With Us:




Francine Sinkoff, Editor
fs@clmhd.org


Telemedicine Helps Many in Region Access Vital Behavioral Health Services
UTICA - Behavioral health services delivered via telemedicine now account for nearly one-third of all telemedicine visits, according to a review of 2019 claims data by Excellus BlueCross BlueShield.
That figure represents a significant gain over the previous year. In 2018, behavioral health services accounted for less than 25 percent of all telemedicine visits, Excellus said, adding its health plan serves more than 1.5 million members across 39 counties of upstate New York.
Behavioral health services include treatment for mental health conditions and substance use disorders.
The top mental health conditions for which health plan members seek telemedicine treatment are:
Generalized anxiety disorders;

Major depressive disorders;

Dysthymic disorders;

Posttraumatic stress disorders; and

Adjustment disorders.
The use of telemedicine for behavioral health services also includes treatment of substance use disorders including opioid use disorders, alcohol use disorders and tobacco use disorders. The top specialists seen via telemedicine for behavioral health treatment include social workers, psychologists, counselors and nurse practitioners.
"Patients are realizing that they can see a specific behavioral health provider on an ongoing basis from the privacy of their home, where they feel comfortable and can call at their convenience," said Marya Vande-Doyle, director of workplace wellness and telemedicine for Excellus BlueCross BlueShield. Read more
here
.

Convener Model Helps Healthcare Providers Address Social Determinants of Health
A state-funded organization in New York builds partnerships between healthcare providers and social care providers.
A New York­-based organization is pioneering a novel approach to help healthcare providers address social determinants of health.
Social determinants of health (SDOH) such as housing, food security, and transportation can have a pivotal impact on the physical and mental health of patients. Through finding ways to address SDOH, healthcare organizations can help their patients in profound ways beyond the traditional provision of medical services.
Troy, New York­-based Alliance for Better Health is pursuing a new model to address SDOH. The state-funded organization is acting as a convener-playing the role of intermediary between healthcare providers, payers, and community-based organizations (CBOs). If the new model spreads nationwide, it would provide an alternative SDOH approach for healthcare providers, which have been either making direct investments in social needs services or establishing direct partnerships with CBOs. Read more
here
.

Upstream With a Small Paddle: How ACOs are Working Against the Current to Meet Patients' Social Needs
Social factors substantially affect individuals' health outcomes, quality of care, and medical costs. Estimates suggest that 40-90 percent of health outcomes are attributable to social, behavioral, and economic factors. Recent work is beginning to grapple with the operational and financial considerations of integrated medical and social care. However, work to integrate social services with routine medical care is still in its infancy.


New payment models, such as accountable care organizations (ACOs), have been embraced as one potential venue for integrating. Under ACO models, health care providers are paid bonuses for meeting quality performance targets and reducing overall costs of care. Given the significant impact of social factors on health outcomes and medical costs, providers under ACO contracts may address underlying social factors as a way to control costs and improve quality. Moreover, some states that use ACOs to participate in Section 1115 Medicaid demonstration waivers, such as Oregon and Colorado, are explicitly focused on integrating social, physical, and behavioral services through their particular versions of ACOs-coordinated care organizations and regional coordinated care organizations, respectively. However, little is known about how ACOs are actually working on social service integration. Read more
here
.


The US is Facing Massive Social Worker Shortages - What Can be Done About it?

While you can find social workers in hospitals and public clinics around the country, there is a serious gap between supply and demand, and things are only going to get worse. The United States is facing a massive social worker shortage by 2030.
There are already
serious regional shortages in rural areas
and specific states, but the shortfall will equal tens of thousands of professionals nationwide in just a few years. How many social workers do we have, and how many do we need? What factors are contributing to the social worker shortage? And more importantly, what can be done about it? Read more
here
.

"In Case You Missed It" - CLMHD
Recaps Key Information Issued by the State
The Conference has published the January 2020 edition of "In Case You Missed It (ICYMI)," a one-stop-shop highlighting key information released by our state partners. This publication provides a clear, concise recap of significant state guidance, regulations, and resources from OMH, DOH, OASAS, and OPWDD, as well as links to access documents and materials of importance.
Click
here
to read the December 2019 issue.

UPCOMING EVENTS & TRAININGS
Interacting With First Responders
February 10, 1 - 2 pm, PsychU

Using PSYCKES for Clinicians
February 11, 1 - 2:30 pm, OMH

Stepping Up 101: A Primer for Sheriffs
February 11, 3 - 4 pm, Stepping Up Initiative

The Role of Technology in Peer Support Services (Part 1)
February 13, 11 am - 12 pm, SAMHSA MHTTC


Next Steps to Evaluating Community Suicide Prevention Programs
February 13, 12 - 1 pm, Suicide Prevention Center of NYS


Re-Mapping the Fraud and Abuse Landscape
February 13, 1 - 2 pm, Manatt Health

Understanding the Integrated Care Framework and How It Applies to You
February 19, 2 - 3 pm, National Council for Behavioral Health

So You Think You're Doing Same Day Access...
February 20, 1 - 2 pm, MTM Services

Enable Access to Client-Level Data in PSYCKES
February 20, 3 - 4 pm, OMH

Medication-assisted Treatment in Drug Courts: Addressing Barriers to Effective Implementation
February 24, 12:30 - 2 pm, SAMHSA's GAINS Center

Teen Mental Health: Supporting Schools and Expanding Resources
February 24, 3 - 4:30 pm, National Institute for Health Care Management (NIHCM)

PSYCKES Access and Implementation
February 25, 12 - 1 pm, OMH

Optimizing Clinical and Mental Health Provider Performance
February 26, 12 - 1 pm, PsychU

Social Determinants of Health 2020
February 27, 1 - 2 pm, Manatt Healthcare

Telepsychiatry: The CCBHC Staffing Solution
March 4, 1 - 2 pm, National Council for Behavioral Health







CLMHD Membership Call

February 11: 9 - 10:30 am, GTM




CLMHD Office Closed - Lincoln's Birthday

February 12




CLMHD Office Closed - Washington's Birthday

February 17

Children & Families Committee Meeting

February 18: 11:30 - 1 pm, GTM




Contact CLMHD for all Call In and Go To Meeting information, 518.462.9422
CLMHD Provides Testimony at Joint Legislative Public Hearing on 2020 -2021 Mental Hygiene Budget
On Monday, February 3, Kelly Hansen, Executive Director of CLMHD, testified on behalf of the Conference at the 2020-2021 Joint Legislative Public Hearing on Mental Hygiene Budget in Albany. Click here for video and written testimony.
Additional articles of interest:

Governor Cuomo Announces Members of Medicaid Redesign Team II


Governor Andrew M. Cuomo today announced the members of the Medicaid Redesign Team II. The Governor announced in his FY 2021 Executive Budget address that the Team will find savings in the Medicaid program in the same way the first Medicaid Redesign Team, or MRT I, which he established in 2011, set the course for recurring savings that kept the program's spending growth to less than half the national average. The reconstituted team, known as MRT II, will develop a comprehensive set of recommendations to build on the successful strategy of the original MRT while identifying changes to the State's Medicaid program that will generate $2.5 billion in recurring savings within the upcoming FY 2021 State budget.
As a result of MRT I reforms and the Medicaid Global Cap, New York State held Medicaid state-share funds spending growth to an average of 2.2 percent compared to a national average of state funds spending of 5.3 percent, and saved tax payers more than $19 billion.
The Team will commence its work immediately and, consistent with MRT I, hold its first public meeting on Tuesday, February 11th. Read more
here
.

NYSAC: SFY 2021 Budget Medicaid Proposals


The 2020-21 Executive Budget proposal includes three separate initiatives that would impact the Medicaid local share counties pay in support of the state Medicaid program. The Governor's budget proposes a series of "Medicaid Local District Spending Reforms." As proposed, it appears that all three spending reforms could be applied against any one county or New York City at the same time.
1. Capping eFMAP Federal Fiscal Benefits to Counties
-Under this proposal the Budget proposes to cap the amount of federal savings that can accrue to counties and New York City from the Affordable Care Act but does not cap the federal savings that can accrue to the state.
Read more
here
.
Click
here
to view NYSAC's 2020 Medicaid Fact Sheet.
Click
here
for the winter issue of the
NYSAC News Magazine: Legislative Guide.

New Toolkit on Using MAT for Opioid Use Disorder in Jails and Prisons

More than 80% of incarcerated individuals with a history of opioid use do not receive treatment and are at a high risk of overdose death after their release. Timely access to evidence-based medication for opioid use disorder reduces the risk of overdose death and recidivism among justice-involved individuals.
Developed by a national team of multidisciplinary experts, including faculty from Johns Hopkins University, the toolkit provides real world examples, resources and tools to:
Reduce the risk of opioid overdose through an overview of policies, procedures and evidence-based practices.
Develop an action plan to create workflows related to screening and assessment, medication dispensing and care planning and coordination.
Support a continuity of care for justice-involved individuals with opioid use disorders that promotes recovery and prevents recidivism.

Governor Cuomo Announces Availability of More Than $3 Million to Expand Mobile Treatment and Telepractice Services for Addiction in Underserved Communities

Governor Andrew M. Cuomo on Monday announced the availability of more than $3 million in funding to expand mobile treatment and telepractice services for addiction across New York State. This funding will help expand and enhance addiction services in underserved areas of the state, allowing more people to access this critical care. Funding for both initiatives is being provided through the federal State Opioid Response Grant and will be awarded through Requests for Applications administered by the New York State Office of Addiction Services and Supports.
This funding will help expand the Center of Treatment Innovation - or COTI - initiative launched in 2017 as part of the State Targeted Response to the Opioid Crisis Grant. COTIs are tasked with expanding access to treatment of opioid use disorder through peer services, mobile service delivery and telepractice capability. COTIs work to break down existing barriers to treatment by connecting people to services closer to home. Read more here.

OPWDD Outlines Achievements of 2019 and Anticipated Deliverables of 2020
by Theodore Kastner, MD, MS, Commissioner
Dear Friends, Colleagues and Stakeholders:
New York State makes a greater investment in developmental disabilities services than any state in the nation, and in 2020 we expect to continue this trend. This investment allows OPWDD to be a leader in providing services and supports to people with developmental disabilities. For example, we provide over 38,000 New Yorkers with certified residential opportunities, more than any State in the nation.
At the same time, we anticipate substantial fiscal and operational pressures in the future as we continue to support more and more individuals. During the first 12 months of operation, 7,000 new individuals qualified for Health Home Care Management services provided by Care Coordination Organizations, an annual increase of 7% over the prior Medicaid Service Coordination program. In addition, participation in Self-Direction increased by 30% to more than 17,000 individuals. Read more
here
.

NYS OASAS Announces Award of More Than $300,000 in Scholarships to Support Development and Education of Addiction Workforce in New York State


The New York State Office of Addiction Services and Supports (OASAS) today announced the award of approximately $311,000 in scholarship funding under the Addiction Professionals Scholarship Program. This money supports employees at OASAS-certified organizations who are enrolled or accepted into approved master's or professional certification programs.
The goal of the Addiction Professionals Scholarship Program is to assist OASAS-certified providers with professional development, and workforce retention. To receive funding, OASAS providers were required to submit the applications on behalf of their employee. All eligible applicants who applied for this funding received awards. Read more here.

The Suicide Rate in NY State is the Lowest in the Nation. Experts Want to Figure Out Why.
In 2017, 1.4 million adults attempted suicide, while more than 47,000 others did kill themselves, making suicide the 10th-leading cause of death in the United States, according to the Centers for Disease Control and Prevention. And the rate has been rising for 20 years.
Like other states, Jessica Lioy's home state of
New York has seen its rate increase
. But New York has consistently reported rates well below those of the United States overall. Compared with the national rate of 14 suicides per 100,000 people in 2017, New York's was just 8.1, the lowest suicide rate in the nation. Read more
here
.

As Deaths Rise, The Urgent Search For Medications To Treat Meth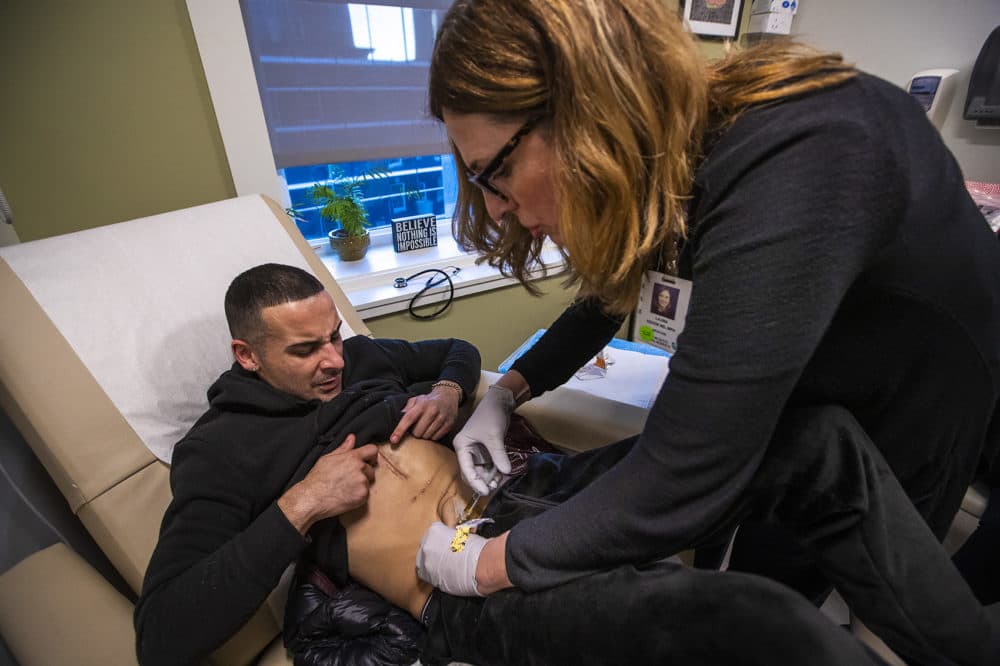 Overdose deaths tied to opioids are down slightly in Massachusetts and across the nation as a whole. But deaths involving stimulants, cocaine and methamphetamine, are way up.
The Centers for Disease Control says fatal cocaine related overdoses increased 27% a year, on average, between 2012 and 2018. Deaths linked to psychostimulants including meth rose 30% during the same period, a nearly five-fold increase. Many drugs users inject both opioids and stimulants.
Public health leaders say these numbers confirm an urgent need for medicine to complement counseling and peer support for drug users addicted to stimulants. Unlike with opioids, there are no approved treatment medications and no equivalent of naloxone to reverse a toxic meth high and avoid a heart attack, stroke or life-threatening rise in body temperature.
Read more here.

Register for Upcoming NYS OASAS Regional Forums: Plan Provider Meetings


OASAS offers an opportunity for managed care plans and substance use disorder providers to attend regional forums to discuss the insurance law changes effective January 2020. These forums will provide an opportunity to hear from providers and plans about how to avoid retrospective denials and to improve communication. In thes forums, providers and plans will have the opportunity to identify barriers, build relationships and ensure good care management for members and clients. Click
here
for more information and to register.

ONDCP Debuts Action Guide to Address Our Rural Substance Use Crisis

On Jan. 31, the Office of National Drug Control Policy (ONDCP) released a new
Rural Community Action Guide
in a White House ceremony. ONDCP Director James Carroll highlighted the very serious problem of drug and opioid use in our rural communities, and the essential role that these communities must play in confronting it. The new guide is designed to help communities undertake this vital work.
The vast majority of rural communities and counties are confronting unprecedented problems of drug and opioid use, including, recently, synthetic fentanyl. Deaths due to drug overdose incidents have skyrocketed, as have deaths due to suicide. Some counties spend as much in a month on county jail operations as they spend in an entire year on economic development. Truly, rural communities are in crisis. Read more
here
.

Success With VBR: What Provider Organization Execs Should Consider
Making the new gainsharing, value-based partnerships between health plans and provider organizations work requires changes from both parties, and a clear understanding of what success requires. This discussion was prompted by a new report from Harvard and UnitedHealthcare with a three-dimension framework for building these new payer/provider partnership relationships.
The framework is built on performance incentives for cost reduction, performance incentives for consumer outcomes improvement, and the provider infrastructure needed to make value-based reimbursement (VBR) work. For provider organization executives to succeed in these new relationships, that 'provider infrastructure' brings a few key requirements - shared data, increased care management capacity, collaborative and innovative program design, and organizational evolution and leadership.
Shared data is front and center along with providing care coordination tools for provider organization partners. But, having the data and tools is not enough for success. Read more
here
.