Advancing Public Policies for People with Mental Illness, Chemical Dependency or Developmental Disabilities
Connect With Us:




Francine Sinkoff, Editor
fs@clmhd.org

Mental Health Providers Needed for 2,200 Patients in the Region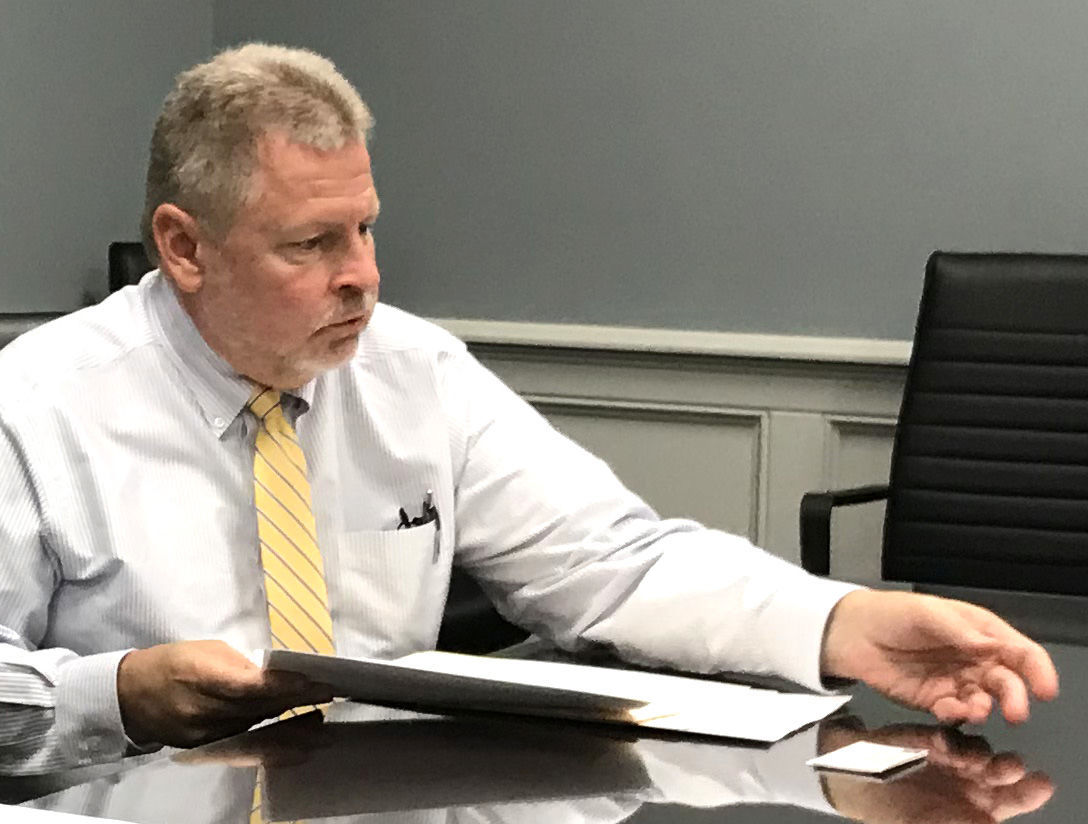 Despite the plan by Northern Rivers to provide outpatient mental health treatment in Glens Falls, at least two more providers are needed because there are so many patients, Warren-Washington Community Services Director Rob York said.
Speaking to The Post-Star's Editorial Board on Thursday, he said he's looking for providers to take on another 2,200 patients, beyond the 1,000 patients that Northern Rivers says it will be able to handle.
He must find new providers, because Glens Falls Hospital is closing all of its outpatient mental health services. Read more
here
.


UPCOMING EVENTS & TRAININGS
A Clinical Discussion of Mixed States in Bipolar Disorder
October 8, 12 - 1 pm, PsychU

Police-Mental Health Collaborations: A Framework for Implementing Effective Law Enforcement Responses for People Who Have Mental Health Needs
October 8, 2 - 3 pm, Council of State Governments

Using PSYCKES for Clinicians
October 9, 10 - 11:30 am, OMH

Involving Families in Community Mental Health, A Win-Win Proposition
October 9, 2 - 3 pm, National Council for Behavioral Health

Stepping Up and Data-Driven Justice: Data Integration for Improving Systems Responses for People Who Have Mental Illnesses
October 10, 2 - 3:15 pm, National Association of Counties

Public Health Impact: Cannabis, E-cigarettes and Vaping


October 17, 9 am - 4 pm, In-Person Workshop


Drug Checking's role in the opioid epidemic
Catalyzing Medicaid-Public Health Collaboration to Achieve Mutual Prevention Goals: Lessons from CDC's 6|18 Initiative
October 17, 2 - 3 pm, Center for Health Care Strategies, Inc.

Enable Access to Client-Level Data in PSYCKES
October 17, 3 - 4 pm, OMH

Tackling Opioid Addiction: A Case Study With Shatterproof & Kolmac Clinic
October 22, 12 - 1 pm, PsychU

PSYCKES Mobile App for iPhones & iPads
October 22, 1 - 2 pm, OMH










CLMHD BH Portal Webinar: Other Resources - New York State Health Connector

October 9: 12 - 12:30 pm, GTM




CLMHD Office Closed - Columbus Day

October 14




CLMHD Children & Families Committee Meeting

October 15: 11:30 am - 1 pm, GTM

CLMHD BH Portal Webinar: Other Resources - The Opportunity Atlas/ Index


October 23: 12 - 12:30 pm, GTM

CLMHD State Agency Day

October 30: 9:30 am - 4 pm, IN-PERSON - Albany




Contact CLMHD for all Call In and Go To Meeting information, 518.462.9422
Cattaraugus County Dept. of Community Services Launches Innovative Discharge Sites Videos to Help Patients Transition

With support from Millennium Collaborative Care, Mary H. O'Leary, LMSW, Director, Cattaraugus County Department of Community Services worked with Olean General Hospital to produce videos of each potential site/program a behavioral health patient could be discharged to. This innovative program has resulted in patients being provided with immediate information and familiarity, and reducing fear and reluctance to complete a follow up within 7 and 30 days of hospital discharge.
Click
here
to view four brief video interview segments in which
Mary discusses the program.

New York Value Based Payment Roadmap Update Released
In September 2019, the New York Department of Health posted a red-lined draft of its update to the state's value-based payment (VBP) roadmap, A Path Toward Value Based Payment: Annual Update. As part of its DSRIP waiver, New York was required to develop a multi-year roadmap for comprehensive payment reform.
The first roadmap was submitted to the Centers for Medicare &
Medicaid Services (CMS) in July 2015. Each year, updates to the VBP roadmap
must be submitted and approved by CMS.
The draft of the 2019 update has
been submitted to CMS for approval. The update includes new language
addressing several special needs subpopulations: children, individuals with
intellectual/developmental disabilities, and individuals enrolled in managed
long term care. The update also addresses the unique situation of Federally
Qualified Health Centers, whose rates are statutorily mandated, and discusses
the types of value-based arrangements that may be pursued. The updated VBP
Roadmap can be found
here
.

Definitive Healthcare Releases Results of 2019 Value-Based Care Trends Survey


Definitive Healthcare, the leading provider of data, intelligence, and analytics on the healthcare provider market, today released results from its
2019 Value-Based Care Trends Survey
.
Definitive Healthcare polled 1,090 healthcare leaders across the provider, biotech, financial services, staffing, life sciences, IT, and consulting verticals to determine predictions for the future of the value-based care landscape in 2019 and beyond. Read more
here
.

Why Coordinated Behavioral Care Wants to be a Testing Ground for Tech Companies
As the health care industry continues its shift toward value-based care, Manhattan-based Coordinated Behavioral Care is keenly aware of the impact that emerging technologies stand to have in addressing the needs and challenges of patients and providers.
Because of the large number of emerging technologies focused on health, the nonprofit has decided it wants to serve as a central resource for its network providers to explore, vet and pilot them, ultimately helping to support and scale the ones it deems best in class. In a newly issued
white paper
, it has outlined its goal in doing so: to continue to drive down the cost of care and improve patient engagement and outcomes, and to develop a framework for partnering with payers and providers to implement innovative tech solutions.
The Coordinated Behavioral Care Innovations Hub will focus on tech companies aiming to address mobile-based care and telepsychiatry, patient engagement, medication adherence and community-based referrals. Read more here.

Bazelon Center Releases 'Diversion to What?' New Essential Services Publication

Diversion to What? is designed to provide guidance to stakeholders engaged in efforts to reduce incarceration of people with psychiatric disabilities, laying out the types of services that should be the focus of such efforts. The report describes what those services do and how they are structured, and identifies the evidence demonstrating their success in reducing incarceration.
Don't Miss Nov. 19 OMH Statewide Virtual Town Hall featuring OMH Commissioner Ann Sullivan


States Explore Emerging Evidence to Learn New, Innovative Uses of Telehealth
The National Academy for State Health Policy (NASHP) recently launched the Telehealth Affinity Group, composed of state policymakers, that is examining emerging evidence from the Patient-Centered Outcomes Research Institute (PCORI) into innovative uses of telehealth to transform health care delivery systems in states.
State and federal policymakers are eager to explore emerging patient-centered outcomes research about new uses for telehealth beyond traditional care delivery, but they need additional information to evaluate PCORI studies and effectively apply their findings to the populations they serve.
States are motivated to implement telehealth policies that expand access to care and offer innovative approaches to care delivery. The importance of the topic is reflected in the robust investments that PCORI has made in its telehealth research portfolio. As of August 2019, PCORI has invested $381 million to support 88 comparative clinical effectiveness research studies in telehealth. Read more
here
.

Making Trauma-Informed Care A Scalable Reality

Trauma gets a lot of attention in health and human services. We know that one in six adults have four or more adverse childhood experiences. Adults with disabilities are more likely to be victimized and 36% of women and 33% of men are victims of intimate partner violence. And we now know the effects of trauma on health care costs- The Center for Disease Control (CDC) estimates that the lifetime cost of care for every child victim of maltreatment was about $210,012.
Interestingly, while The Adverse Childhood Experiences Study (ACE) has been around since 1995 and the data mounts on the effects of trauma, and there are a number of pilot programs to address trauma, little has been done to develop systems to provide trauma-informed care to consumers on a broad scale. Robert M. Atkins, M.D., MPH, Senior Medical Director, Aetna Medicaid
is working on tackling this challenge and creating a long-term plan to build a trauma-informed service delivery network.
Read more
here
.