SC Native, New York Times Bestselling Author, and FOX News Anchor Ainsley Earhardt to Sign New Picture Book at Fiction Addiction
From the #1 New York Times bestselling author of Take Heart, My Child and popular FOX News anchor
Ainsley Earhardt
comes Through Your Eyes: My Child's Gift to Me

(Aladdin, hardcover, $18.99, on sale 10/17/17), a sweet new book that celebrates wonders and miracles. This is a great holiday gift for the parents and children in your life, and you can get a SIGNED copy at Ainsley's in-store book signing

on Sunday, October 22nd, from11am-2pm at Fiction Addiction.
All copies of Through Your Eyes to be signed must be purchased from Fiction Addiction, and at least one copy of Through Your Eyes must be purchased in order to enter the signing line. Pre-orders are highly recommended! Ainsley will sign copies of her first book, Take Heart, My Child, in addition to her new book, Through Your Eyes. Ainsley will personalize books to first names only. Books can be pre-ordered
online
, at the store, or by calling Fiction Addiction at 864-675-0540.
Ainsley Earhardt reflects on her experiences as a mother and viewing wonders of the world through a child's eyes in this stunning follow up to Take Heart, My Child. So often as we race through life, we need the wisdom and perspective of a child to remind us what is important and what should be celebrated and remember: the everyday joys and miracles and simple pleasures of life. Our children teach us and awaken our own inner child.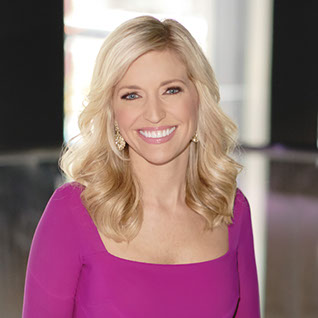 About the author:
Ainsley Earhardt, a SC native and University of South Carolina grad, is a journalist who is the cohost of FOX and Friends. Earhardt is an anchor and correspondent for the Fox News Channel and Earhardt also reports for FOX's The Sean Hannity Show with her own segment called "Ainsley Across America." She was the former cohost for FOX & Friends First and has also cohosted FOX and Friends Weekend, FOX's All-American New Year's Eve, America's News Headquarters, been a panelist on The Live Desk, and appeared on Greg Gutfeld's Red Eye.
If you cannot make the event, you can reserve a personalized copy of the author's book by contacting Fiction Addiction in advance at 864-675-0540 or at info@fiction-addiction.com.
Note:

Once you have your Fiction Addiction receipt stamped to enter the signing line, only signed but unpersonalized books can be returned to Fiction Addiction if a refund is desired.
ABOUT FICTION ADDICTION
Fiction Addiction is a local, woman-owned, independent bookstore established in 2001. The store carries a mixture of new and used fiction and nonfiction, including children's books, as well as gift items. We are located at 1175 Woods Crossing Road (in the shopping center with Fried Green Tomatoes, Jimmy John's, and Boardwalk). For more information, visit our website at http://www.fiction-addiction.com or call us at 864-675-0540.
- END -