Personal Trainer
Personal Trainer, Health Coach, & Group Fitness Instructor
Eric Gallant
Personal Trainer
Les James
Personal Trainer, Nutritionist,
& Health Coach
Personal Trainer
Personal Trainer
Avoiding Cardio Boredom
Here's the thing with cardio...it's necessary because it burns a ton of calories at once, it revs up your metabolism and it keeps your heart and lungs functioning at their highest (and healthiest) capacities. You simply gotta do it! And the best thing is, any type of cardio will do. Find what you like and go for it!
Once you find something you like and can maintain it for at least 30 minutes, sometimes boredom can set in. So here's some ideas to keep boredom at bay and keep your heart rate soaring in the best way.
Mix it up
Never do the same workout two days in a row. If you walked outside yesterday, spend some quality time with the EFX today. Or, take a class. We, as innately competitive human beings, almost always perform better in a class setting where a teacher is motivating us. Try Kickboxing or Zumba to spice things up.
Intervals
This is my favorite way to get a new workout, even on the same machine. Divide your workout time into intervals - say a 30 minute workout contains a 5 minute warm up, a 5 minute cool down, and 20 minutes that you divide into 4 intervals of 5 minutes each. During that 5 minute interval, spend each minute doing something different. For example, if you warm up on the treadmill at 3.5 mph and a flat level, take Minute 1 to push your speed to 4.0, then jog Minute 2 at 6.0. Minute 3 can be walking at 4.0 again, adding a substantial incline to Minute 4, then finishing the first interval with another jog on a flat level at 6.0. Then repeat the whole interval 3 more times. Your heart rate will experience more variety, taking you to your anaerobic threshold, challenging your lungs and doing more good overall.
Think outside the gym
Think about adding something to your normal regimen like a weekly swim or buying a hula hoop to get in a few minutes of card before you heard out inth morning, or while you watch commercials during prime time tv. Accumulated minutes of cardio can make a difference to your weekly goals.
Hope this helps! Now get out there and get moving...4-5 days a week and for 30-50 minutes each session!
PersonalTrainersNYC.net
is here with lots of great information to help you find a trainer, instructor, nutritionist, or massage therapist and then get the most out of your sessions. Read articles from your friendly Neighborhood Trainers


Greetings!
The American Heart Association recommends 150 minutes of moderate-intensity exercise every week. Where do you stack up? Meredith, Clive, Eric, & Levi want to help you achieve your exercise goals.
Here is a simple exercise (and a small favor): or please share it on Facebook or Twitter above.

Read on!

Best regards,

Spring Into Running with Eric Gallant
Eric Gallant Personal Trainer
Ahh Spring! Finally warmer weather, no snow and birds are back . It's also one of the biggest times for running injuries.
Here are a few tips to get you started.
Start off small and work your way up!
Running on a treadmill uses different muscles and resistance. Use the interval button to change incline during your run. Finish your workout with a short run outside.
Take advantage of the nice weather and do some cross-training outside - rollerblade, go for a bike ride, anything that will strengthen the muscles around your joints.
One of the most important ones. If it hurts, STOP!!! It seems like common sense, but to some feeling pain means it's working.
Stretch and foam roll.
Eric has helped numerous marathon and half-marathon finishers. View Eric's Profile or email him for more information

Write A Review for NeighborhoodTrainers
Over the past several months, so many of you have
made so many positive comments about NeighborhoodTrainers. I appreciate them all! If you have a minute, please consider
writing them down at one or more of the following review pages for NeighborhoodTrainers. Thank you!
Yelp
SuperPages
CitySearch
Yahoo
YellowBook
Clive McIntosh Personal Trainer, Nutritionist, & Health Coach
More Fruits & Veggies or Starve, your choice?

Mister Abs Advanced Hanging Leg Raise/*Swings
These are similar to hanging leg raise, just more advanced.
Levi James Personal Trainer & Pilates, Group Fitness, & Martial Arts Instructor
Start Position: hanging from bar with hands shoulder width apart.
Participant must have core strength for Ultimate hanging leg raise before attempting Swings.
Raises: From hanging position, exhale and attempt to raise legs, bring feet close to hands. Lower to starting position. Repeat.
8-10 reps
Swings: Once legs are raised, add torso rotation. Keep abs contracted as you rotate the legs from side to side, exhibiting a smooth, controlled, motion. 8 reps.
Best superset: 4 advanced raises, 8 swings, advanced raises to failure.
Keep in mind, this is an advanced option. Regular hanging leg raises( lifting until knees are even with hips) are a viable option as well.
Contact Levi James or learn more about him.
Learn Your Body Mass Index (BMI)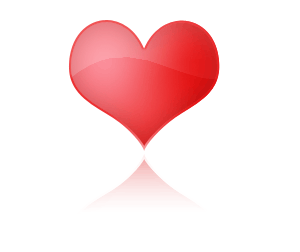 Body Mass Index (BMI) is essentially a height to weight ratio. Am I a healthy weight for my height.
Figure out your BMI now.
Underweight = < 18.5
Normal Weight = 18.5-24.9
Overweight = 25-29.9
Obese- 30 or higher
Remember, speak to your doctor before starting a fitness program and then seek out the right personal trainer for correct program design. Enjoy your workout!
Refer Your Favorite Fitness Pro

Do you like your trainer or instructor?

Let new clients find them here. NeighborhoodTrainers is looking for great trainers and instructors in Manhattan, Brooklyn, Queens, Staten Island, & the Bronx. Tell them to use promo code NEWS25 at registration.