Please Welcome to the
Neighborhood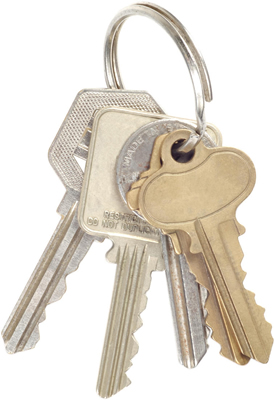 Personal Trainer
Personal Trainer
Personal Trainer, Nutritionist,
& Martial Arts Instructor
Terry Kerrigan
Personal Trainer, Nutritionist,
& Health Coach
Personal Trainer,
Nutritionist, Health Coach, & Group Fitness Instructor
Cesarina Paula
Personal Trainer &
Group Fitness Instructor
Do I Really Need a Trainer?
This body you have roaming the earth is temporary. It's on loan. You have to return it to the library. It isn't built to last forever. It can look better tomorrow than it does today. Even just the tiniest bit. The smallest decision can yield results.
For about 6 years I was a trainer at an upscale Manhattan gym chain. I was already in my mid 40's and couldn't compete with the pretty boys that had "TRAIN" stamped across their broad young muscular chests. It was a competitive atmosphere and no matter what management said, at the end of the day, it was about sales. I had invested a lot of time, money and energy getting certified. It had been so many years since I've had to do any kind of selling. By this point of my life I couldn't fake shmaltz the way I had in my 20's and part of my 30's. I realized I only had one tool at my disposal: sheer, unadulterated, non-compromising honesty. Plain and simple. I had to call it as I saw it.
One of my favorite things to say to potential clients was "You bought the Mercedes of Gyms, but you have absolutely no idea on how to drive it." I was really proud of this because it flowed out of my mouth effortlessly one day and I used it again and again. It worked every single time. Why? It was the truth. I can't tell you how often I see people doing the worst version of a lat pulldown exercise that is going to cause more harm than good. Another favorite thing to observe is watching people working the same body part without giving any thought to balance and purpose. The list goes on and on. The part that really kills me is how much money gyms make on people that get memberships and never use them. They actually figure that into their budgets.
Being that as it may, I can honestly say for myself (and probably a lot of other trainers), we take pride in what we do. If we've been able to help somebody make the choice of health in their lives, what else really matters? I firmly believe fitness is a choice. No matter where you are in your life, no matter what is going on, you can do something, anything, that will make you feel better than you feel right now. Over the years I've received hundreds of thank you letters from people I haven't seen in the longest time who have continued to stay fit and not have gone back their old habits. Getting fit is like a stone rolling down hill it gets more and more momentum as it goes.
Those people you see in that Iron Jungle with their clipboards of superiority and form fitting clothes leading somebody from one piece of equipment to another while counting are actually nerds that are into strange things like force x mass. They have actually read up on the latest diet fad and have a ton of opinions as to why it won't work. They roll their eyes at magazine headlines that make fake promises (targeting specific body fat is my personal favorite). More importantly, trainers have a vested interest in having their clients succeed. A happy client talks joyously to their friends. One of the things I really love about what I do is that I have to succeed or I don't continue to eat. I have to produce.
If you're reading this, then you have probably been on the fence for a while now. You're weighing the cost to the weight you want to reduce. You're considering the time to put into this with the time you've spent procrastinating for as long as you have. You pretty much have known the answer for a while now, and you can't avoid it any longer.
PersonalTrainersNYC.net
is here with lots of great information to help you find a trainer, instructor, nutritionist, or massage therapist and then get the most out of your sessions. Read articles from your friendly Neighborhood Trainers


Greetings!
Benjamin Franklin said that there are two certainties in life... now that you've finished your taxes for 2011, let Meredith, Lisa, Ronney, & Joshua show you tips for leading a healthy lifestyle while you prolong his other certainty.
Or make it social and please share it on Facebook or Twitter above.

Read on!

Best regards,

10 Easy Ways to Stay Active Through Winter's End
Joshua Margolis Personal Trainer, Yoga & Pilates Instructo
Try something you've never done before

. For some of you, this might just be exercise.
Conquer your phobia.

If you're fearful of an activity, it's time to deal with it.
Perfect your current routine.

Practice doesn't make perfect; perfect practice makes perfect
Get competitive.

If you haven't in the past, why not enter a race or competition?
Lose your inhibitions.

Real men can do Pilates.
Make friends.

Try your activity with a friend or loved one. Impress them!
Make it social.

There are intramural leagues for almost every sport. What are you waiting for?
Return to childhood.

If you're a parent, spend Saturday or Sunday mimicking your child's every movement. See if you can keep up (without hurting yourself).
Active Excursions.

Instead of lying on the beach, why not try an active vacation? Hiking excursion, kayaking
Work with a professional. Have

Mind Over Matter

provide the motivation and intensity, guidance and knowledge.
Learn more about Joshua or email him for more information

Wedding Approaching?
Whether you are the bride, groom, or parent of, you'll want to look your best for all those Kodak Moments!
Consider using the advanced search function
to find the perfect trainer to get you ready for that special day!
Meredith Stewart Personal Trainer, Health Coach, & Yoga, Pilates, & Group Fitness Instructor
Having trouble losing that last 5-10lbs?
Check in on your sugar intake. Here's how - look at the ingredients list on food labels and simply don't allow anything in your home (or your belly!) that has sugar in the FIRST 5 INGREDIENTS. Watch out for sneaky names like high fructose corn syrup, brown rice syrup, molasses, and of course, brown sugar. This much sugar in one item reduces the nutritional value of a food and doesn't serve your body or your wellness goals. Be in touch if you'd like more information on living. Low Glycemic lifestyle.

Top 10 Tips to Weigh Less, Live More
1. Feed your soul with primary food. Friends and family, physical activity, spirituality and a satisfying career feed us. Lack of primary food creates over-reliance on secondary, edible food.
2. Drink water. Most people are chronically dehydrated. We often mistake thirst for hunger. If yo
u feel hungry between meals, drink a glass of water before giving into cravings. Limit liquid calories from soda an
Lisa Neilsen Health Coach & Natural Foods Che
d juice.
3. Eat a plant-based diet. Plant foods are typically lower in fat and calories and higher in filling fiber than meat, dairy and processed foods, while providing loads of essential nutrients.
4. Chew your food well. Digestion begins in the mouth. By thoroughly chewing your food, your body will better assimilate nutrients; you will also slow down your eating. It takes about 20 minutes for your brain to register that it is full. By slowing your eating, you'll feel full and satisfied on less food.
5. Eat real food. Avoid products with high-fructose corn syrup or a long list of unpronounceable ingredients. They tend to be highly processed, lacking the nutrients your body needs, and are often loaded with empty calories.
6. Eat breakfast. Skipping meals causes your blood sugar levels to peak and dip, affecting your energy and moods. It can also cause overeating later on because you're so hungry.
7. Eat mindfully. Turn off the TV. Get away from the computer. Sit down and savor the food you are eating with no distractions.
8. Get moving. Do any type of physical activity every day. Find movement or exercise you enjoy.
9. Sleep, rest and relax. When you are sleep-deprived or stressed, your body will crave energy, causing cravings for sugary snacks and caffeine as an energy boost.
10. Schedule fun time. Boredom and stress can lead to overeating. Make sure to take time to laugh, play and participate in activities that bring you joy.
Are you ready to Supercharge your Health and Wellness
in a New York minute?
Contact Lisa to sign up for your Zero cost 30 minute "Energy Boost Breakthrough Session" phone session.
Write A Review for NeighborhoodTrainers
Over the past several months, so many of you have
made so many positive comments about NeighborhoodTrainers. I appreciate them all! If you have a minute, please consider
writing them down at one or more of the following review pages for NeighborhoodTrainers. Thank you!
Yelp
SuperPages
CitySearch
Yahoo
YellowBook
Learn Your Body Mass Index (BMI)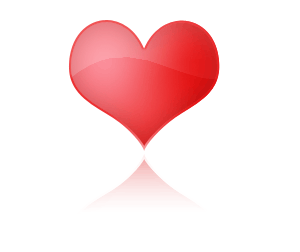 Body Mass Index (BMI) is essentially a height to weight ratio. Am I a healthy weight for my height.
Figure out your BMI now.
Underweight = < 18.5
Normal Weight = 18.5-24.9
Overweight = 25-29.9
Obese- 30 or higher
Remember, speak to your doctor before starting a fitness program and then seek out the right personal trainer for correct program design. Enjoy your workout!
Refer Your Favorite Fitness Pro

Do you like your trainer or instructor?
Let new clients find them here. NeighborhoodTrainers is looking for great trainers and instructors in Manhattan, Brooklyn, Queens, Staten Island, & the Bronx.