"I think I made a good choice, thanks to your website. I'm looking forward to starting our sessions."-AB
Please Welcome to the
Neighborhood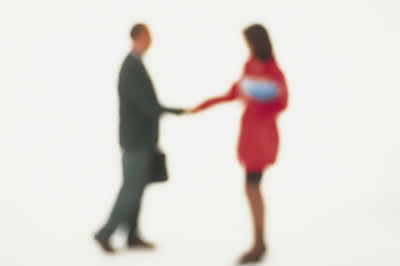 Personal Trainer
Personal Trainer
Personal Trainer, Group Fitness & Martial Arts Instructor
Personal Trainer, Nutritionist, & Health Coach
Personal Trainer & Pilates Instructor
Personal Trainer, Group Fitness & Martial Arts Instructor
Personal Trainer & Health Coach
Family Training Sessions
As we come to summer's end kids are finishing up summer camp. Most often there is a two to three week lag between camp and school. Instead of clients cancelling to spend time with their children, invite the kids to join your session with their parent/s. Everyone will benefit from this training session. Parents will appreciate their children being active and not watching tv . Kids will enjoy a little family friendly competition, and as a trainer you have a business opportunity to potentially gain more clients. How to train a whole family? Set up relay races, conduct pushup or sit up contests, coach a two on two game of soccer or touch football. Your clients may find they've gotten a more intense workout than their normal weekly routine.
Ilana trains both adults and children. When she's not training, Ilana is teaching after school aerobics and dances classes. Find out more by contacting Ilana today.
Learn Your Body Mass Index (BMI)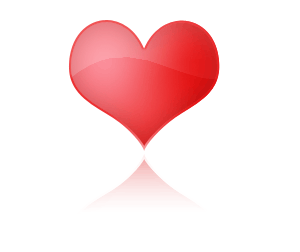 Body Mass Index (BMI) is essentially a height to weight ratio. Am I a healthy weight for my height.
Figure out your BMI now.
Underweight = < 18.5
Normal Weight = 18.5-24.9
Overweight = 25-29.9
Obese- 30 or higher
Remember, speak to your doctor before starting a fitness program and then seek out the right personal trainer for correct program design. Enjoy your workout!
Joshua Margolis Personal Trainer, Pilates Instructor, Yoga Instructor, & Nutritionist
1. When it comes to lugging your stuff to the beach, you don't have to put it on wheels. It's a workout bringing it back and forth from the beach to begin with. At the beach itself it's quite simple: bring a frisbee, perhaps a game of kadima, anything will work as long as your heart rate is elevated for 30 minutes.
2. Play in the water. Swimming has been around for a long time, and for good reason: it's good exercise. For added difficulty, bring a boogie board or surf board for additional paddling.
3. Running along the beach is more of a challenge than your typical treadmill. Due to the uneven, soft surface, your muscles have to work harder to add to your stability.
4. Cooler step-ups: Use your cooler as a step bench like in class or any exercise in the gym. Great way to tone glutes and hamstrings.
5. Sand castles: they're not just for kids any more. Don't be afraid to get down, dirty and sandy. Rolling around on the ground shoveling sand for an hour is enough to fatigue anyone.
6. Park bench step-ups: same concept, but now you're in the park using a picnic table.
Contact Joshua Margolis today. He has all the indoor and outdoor tips you need to reach your fitness goals.
Refer Your Favorite Fitness Pro
Let new clients find them here. NeighborhoodTrainers is looking for great trainers and instructors in Manhattan, Brooklyn, Queens, Staten Island, & the Bronx.
"I'm thrilled to report to you that I am working with a great client from neighborhood trainers who contacted me within my second month on the site. So, THANK YOU. It works!" -DW
Greetings!
A recent survey found that 24.5% of NY residents are obese. Another survey found that 58% of NYC residents are overweight.
As summer comes to a close, some find it necessary to refocus on fitness. This month Amber, Joshua, Lisa S, Lisa L, Meredith, and Ilana have some tips the whole family can enjoy!
Some of the best exercises don't require fancy tools or equipment.
Amber Sayer Personal Trainer, Health Coach, & Martial Arts
Get Back to Basics! Some of the best exercises don't require fancy tools or equipment. If you are looking for a good workout, you don't need kettlebells, a big gym, or a commercial-grade treadmill. Simple exercises such as jump rope, jumping jacks, pushups, squats, and burpees can provide a tremendous workout with virtually no equipment. Alternatively, put on your sneakers and go for a walk or a run - throw in some intervals (short bursts of high-intensity effort) either through sprints or find a good hill. Remember, it doesn't need to have a lot of bells and whistles to provide a great workout.
Amber Sayer knows how to create a workout for the gym, the living room, or the park. Let her create one for you!

Breathing New Life into Your Exercise Routine
Lisa Lawston
Personal Trainer
The outmoded practice of doctors slapping babies on the rear came to be, in order to inspire babies first deep breath, and for most of us it was also the last deep breath that would summon the attention of our surrounding world unless we were locked in the Heimlich Maneuver. From childhood into adulthood, the focus of the breath was to freshen it with a mint. The words "deep and shallow" were applied to personality types, and not modes of oxygenating our cells. Cells must be oxygenated in order for them to fill with energy and energy is the stuff that animates our bodies and lives.
Shallow breathing is done in the chest. Shallow breathing doesn't oxygenate the cells effectively and will result in fatigue. Shallow breathing can put you at risk for high blood pressure, dizziness and internal damage. The only thing worse than shallow breathing is holding your breath; unless of course, you're underwater and then shallow breathing would be less desirable.
Deep breathing is diaphragmatic breathing and the positive physiological affects that it has on our bodies and minds places oxygen in the category of the latest and greatest superfood! If it was packaged as a detoxifier it would be sold out! Deep breathing facilitates the expansion and contraction of the diaphragm, which activates the Lymphatic System to expel toxins from the body. The efficiency of the Lymphatic System to eliminate toxins depends on deep breathing and physical movement because the Lymphatic System doesn't have it's own pump. The habit of breathing deeply will also reduce stress, aid insomnia and prevent depression. There is a physiological affect on the nervous system when breathing deeply that reduces the production of stress related hormones like cortisol. Breathing deeply also has a positive affect on lowering blood pressure. Did I mention it's anti-aging? Liking that oxygen, aren't you? Good. Now let's look at how to breathe through your exercise program step by step.
When performing resistance training, inhale and oxygenate your cells during the part of the movement that is easiest. For example, if you're doing a crunch the easier part of the exercise is before you raise your shoulders off the mat. Exhale on the more difficult part of the exercise, which is when you crunch up and are using the most force. You can't flex and complete the movement if you're not exhaling completely. Exhale! Get the most out of your exercise. Blow out the carbon dioxide!
When you do aerobic exercise your body is forced to take in more oxygen and exhale more carbon dioxide. Because of this, aerobic exercise facilitates weight loss, accelerates fat burning and assists with clarity in thinking. Breathing during aerobics should be deep and controlled. Breathing regulates our energy. Find your rhythm and pace yourself.
Breathe new life into your exercise routine, because oxygen is not just for babies anymore.
Lisa Lawston can breathe new life into your exercise program. Lisa lives a healthy lifestyle including organic eating and alternative nutrition. She is ready to help you achieve you fitness goals.
Have You Earned A
Workout Vacation?
Lisa Snow


Personal Trainer & Group Fitness Instructor
Q: Is it true that people should take periods of time off from working out? How long should these "workout vacations" last and how often should I take them?
A: For athletes, I think it is very important to take a few weeks or a month away from the gym at least once a year, usually during the off season. Or if the coach and athlete feel too much fitness will be lost with complete rest, at the very least they should change to a dramatically different form of exercise. For example, a competitive runner could use the off season for recreational swimming. Or a competitive cyclist could try a month of yoga classes. For my non-athlete clients, their already-scheduled out of town vacation time has always been enough of a break from the gym.
If your workout vacation has lasted too long, get in touch with Lisa Snow.
Meredith Stewart Personal Trainer, Pilates Instructor, Nutritionist, & Health Coach
Have you been working out super hard and eating a super tiny amount and you're STILL trying to lose that last 10 lbs?? Rethink things! Consider a LOW GI Lifestyle!
What does that even mean...low GI? Well, the Glycemic Index is simply a ranking of foods based on how quickly they are broken down and enter our blood stream. Paying attention to the Glycemic Index, in other words paying attention to changes in our blood sugar levels, changes everything when it comes to dieting. Because when it comes down to it, blood sugar levels affect EVERYTHING - from our mood to our fat storage.
BENEFITS OF A LOW GI LIFESTYLE
- Low GI diets help manage hunger and keep you fuller longer.
Hello?!?! So there's no excuse to gnaw on the corner of your desk at 3:00 anymore!
-Low GI diets help minimize energy crashes.
I'll wait for you to chug your Red Bull so you can absorb that tidbit. Yeah, I'm talking to you.
-Low GI diets may help prolong physical endurance
Now won't your Neighborhood Trainer love that benefit?!?
-Low GI diets help minimize carbohydrate cravings
Goodbye Black and White Cookie, hello Little Black Dress!
-Low GI diets support the body's sensitivity to insulin
Trust me, this is one place it's good to be overly sensitive.
-Low GI diets support normal blood sugar levels
Reread that sentence with the word EVERYTHING from the paragraph above...
-Low GI diets support a healthy heart and help maintain normal blood cholesterol levels
Your doctor would agree, I bet...just ask!
Once and for all...
-Low GI diets have been shown to help people lose and control weight
So, how are you planning to stay on track this fall? (read the rest)


Are you ready to get off the diet roller coaster? Have a complimentary phone consultation with Meredith Stewart to get all your questions answered or to set up an appointment today. Make this fall the season you finally feel truly healthy!