Please Welcome to the
Neighborhood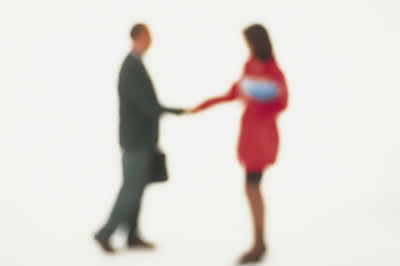 Personal Trainer &
Group Fitness Instructor
Personal Trainer ,Pilates Instructor, & Group Fitness Instructor


Personal Trainer, Nutritionist, Health Coach, & Group Fitness Instructor
Personal Trainer
Don't do the robot, Get to know your Matrix!
Andrea Parkinson Personal Trainer
The latest fitness and wellness buzz is about training the myofacial matrix highways that cross many joints as opposed to one or two. This is done with integrated exercises that load (stretch) and unload (contract) the lines of protective connective tissue in the front, back, and sides of the body in one or more planes of motion. Loading and unloading these pathways of supportive fascia improve the integrity of the joints it crosses, leading to greater range of motion, power, and agility. What does this look like at on an athletic level?
Think of the graceful force of a martial artist, gymnast, or dancer. Each of these types of athleticism involve power as well as lengthened and precise movements in many directions. These disciplines require training that allows them to move quickly and freely. Why does this matter to you?
I've yet to encounter anyone who would not like greater agility and ease of movement in all aspects of daily life. How can you begin to focus on not just muscles, but your myofascial health as well? Get away from of the machines and the squat rack at your gym and look for a class or trainer that will challenge you beyond simply "feeling the burn.". Learning how to move well in your own body is always a sound investment. The fitness industry is progressing past basic kinesiological motions to "get pumped" and moving towards real human movement. Reaching past the basic push/ pull mechanisms into more complex movements requires a bit more focus, but the results in appearance, performance and physical health are worth it.
Don't get left behind on the leg press. Figure out how to work The Matrix.
Learn about the latest fitness buzz with Andrea Parkinson today.
Learn Your Body Mass Index (BMI)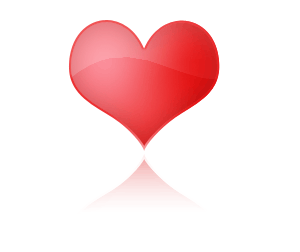 Body Mass Index (BMI) is essentially a height to weight ratio. Am I a healthy weight for my height.
Figure out your BMI now.
Underweight = < 18.5
Normal Weight = 18.5-24.9
Overweight = 25-29.9
Obese- 30 or higher
Remember, speak to your doctor before starting a fitness program and then seek out the right personal trainer for correct program design. Enjoy your workout!
Refer Your Favorite Fitness Pro
Let new clients find them here. NeighborhoodTrainers is looking for great trainers and instructors in Manhattan, Brooklyn, Queens, Staten Island, & the Bronx.
"I'm thrilled to report to you that I am working with a great client from neighborhood trainers who contacted me within my second month on the site. So, THANK YOU. It works!" -DW
Greetings!
Exercise helps release stress for a more enjoyable weekend.
Here is some light summer reading. This month Phillip, Andrea, Lisa, & Joshua will show quick, easy, and effective strategies for getting in shape.
Get to know the 5 Boroughs of NYC Fitness Classes schedule page. Classes are listed for Manhattan & Queens. Something special is on the way later this month.

Warm regards,

The One-Two Punch: A Thing Of Beauty
Phillip Tomlinson Personal Trainer, Martial Arts Instructor, &
If you've seen it delivered, you will agree that it's a thing of beauty,
Boxing's one-two punch combo.
Don't think so?
Just make a visit to memory lane and check out master blaster Muhammad Ali ripping incoming opponents to shreds while feeding them leather.
Worked like a charm.
Yes, the one-two punch has its place in history.
But while this is not about eating leather I'm, nevertheless, talking destruction.
Destruction of that something that can be a royal pain the in-the-you-know-what to us all.
Fat.
Yup, that's right. An almost immovable pain in the butt.
Almost.
Now, assuming you are consistently putting in your time in the gym, you may be overlooking one nutritional, fat-shredding strategy that amounts to a helluvah one-two combo.
Chances are you may already be making use of whey protein which, with its impressive amino acid profile, is one of the most powerful fat-burning and muscle-building supplements you can include in your arsenal.
But, since this is about a one-two punch, you know there's more. More protein.
Casein.
With it's higher calcium content, casein can be a lot more beneficial in terms of total fat loss. And with researchers finding that it's best to have the correct balance of calcium and protein, they believe casein to be superior in maximizing fat loss. Read the rest..
Phillip Tomlinson is ready to help you become more efficient in the gym with an effective fitness program
.

The Magic Pill
Lisa Snow


Personal Trainer & Group Fitness Instructor
An old saying says "figures don't lie, but liars do figure." So let's decode some figures (statistics) on fat loss and fitness. Clients are always looking for the magic pill for weight control that will allow them to manage their weight without changing their nutrition habits or adding exercise. Although some supplements like plant-based protein powder and EFA oil can give you an edge, the true "magic pill" hasn't been invented yet. But if the magic pill did exist, would you take it? Pharmaceutical industry statistics also show that just 55% of patients with heart disease, cancer, and diabetes actually take their medication regularly -- medications that are lifesaving, require just a few seconds a day to take, and are clinically proven to work.
So if the magic pill doesn't exist, and we wouldn't take it even if it did, what actually works? Statistics from John Berardi, PhD at Precision Nutrition show that if you give people 1 change to make at a time, more than 85% of them will succeed. If you give them 2 changes to make at the same time, less than 35% of them will accomplish it. If you try to get people to implement 3 simultaneous changes, the success rate drops to under 10%!
Now think about what most people do when they decided that they're finally ready to commit (Read the rest...)
Lisa Snow offers 1-on-1 personal training, small group personal training, and Boot Camp classes in Central Park.
Enjoy these benefits & more with Lisa's unlimited boot camp class. See the schedules here.
Use What You Already Have To Get Fit
Joshua Margolis Personal Trainer, Group Fitness, Pilates Yoga, & Nutritionist

Joshua Margolis was recently featured in an article by Ali Gibson of Renew. Here is an excerpt from that article.
Kick-starting the journey to a healthier lifestyle poses obstacles that can seem overwhelming when combined with getting sober. With excuses such as "It's too costly to join a gym" or "I don't have enough time," it's no surprise that many people who start a workout regimen never make it a long-term habit. But health and fitness experts have found workouts, tips and even common household items that make getting fit not only easy but also inexpensive.
Here are the best tips we found for getting fit by using what you already have.
Certified physical therapist Joshua Margolis, founder of Mind Over Matter Fitness in New York City, says the first hurdle to overcome is your own frame of mind. The weakened economy has caused so many to trim down financially, and the first items to go usually include the gym membership and the barely used exercise equipment. But even if you don't have money to invest in your fitness, that doesn't mean you can't exercise.
Margolis insists that starting an exercise routine begins with a schedule and the fortitude to stick to it. "We all live by a schedule," Margolis says. "You can start scheduling time for exercise by just using your cell phone or computer to mark off that time to start working out."
In the digital age, many devices offer alarms and reminders that help even the busiest person stay on schedule. Margolis says to use the devices you already have to set reminders.
Joshua Margolis knows how to get you affordably fit. He does both group classes and one on one sessions.