Ken Rodrigues II Joins World Speed Motorsports for the Formula Car Challenge presented by Goodyear 2012 Season

Local Formula F race winner will compete in the FormulaSPEED2.0 class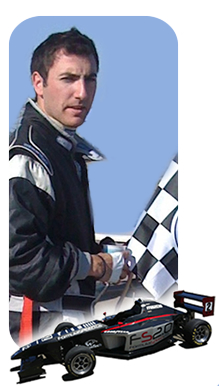 January 12th, 2012
Sonoma, CA

2011 Formula Car Challenge presented by Goodyear championship winning team World Speed Motorsports announced today that Ken Rodrigues II will be joining their squad for the 2012 season. Rodrigues will be competing in the new FormulaSPEED2.0 class. "We are really excited to start testing with Ken, and getting him acclimated to the new car," stated WSM Team Owner Telo Stewart. "He has been on the podium multiple times in Formula F, and we believe he will find the FS2.0 the perfect platform to continue his winning ways."

"I am very excited to race in the 2012 Formula Car Challenge with World Speed Motorsports in the new FormulaSpeed2.0 car," noted Rodrigues. "World Speed has a first class race program that has much to offer young drivers such as myself. I look forward to racing in a new car that provides safety and performance while keeping in mind cost-effectiveness for drivers."

Rodrigues didn't just stumble upon an interest in racing, his father Ken Rodrigues raced in the North American Pro Formula Ford Challenge, and then moved up to the even faster Formula Atlantic Toyota Series from 1985 to 1991. The elder Rodrigues currently races in vintage competition in a variety of open wheel cars, and rare Porsches. In 2007 Ken II decided to get his racing license and registered for a three day Skip Barber Racing School. The following year he jumped right into competition in the SCCA National FF class and finished 3rd in class in the San Francisco Region. In 2009 he did select races in both the San Francisco and CalClub Regions and scored 1 win, 3 Top-Fives, and 3 Pole Positions.

WSM and Rodrigues have scheduled multiple test days in February in preparation for the 2012 Formula Car Challenge presented by Goodyear season opener March 10th-11th at Infineon Raceway. 2012 team and driver sponsors are expected to be announced in a press release prior to the season opener, and additional WSM driver announcements are expected in the upcoming weeks.

Where Will You Be Winning in 2012?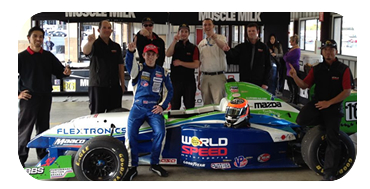 World Speed Motorsports has won races in sedans, prototypes, and open wheel racing cars. We apply the same attention to detail and hard work to all of our racing programs. This is why we have been so successful in IMSA, NASA, SCCA, and many other racing events.

Contact us with what your racing goals are and we will develop a program to meet your parameters. World Speed Motorsports provides arrive and drive services for the Formula Car Challenge, the IMSA GT3 Challenge, the Pirelli Driver's Cup, the Star Mazda series, and also the SFR and CalClub Region SCCA. Let us know where you want to race and we will develop a successful program just for you.