Amberlough Book #1 by Lara Elena Donnelly
The Identicals
by Elin Hilderbrand
All Our Wrong Todays
by Elan Mastai
Escape From Sunset Grove (The Lavender Ladies Detective Agency #2)
by Minna Lindgren
The Bear and
the Serpent
by Adrian Tchaikovsky
The Burial Hour
by Jeffery Deaver
Parksville Store
Easter Hours
Good Friday 11am - 4pm
Qualicum Beach Store Easter Hours
Good Friday CLOSED
Saturday 9:30am - 5pm
NANAIMO CHAMBER ORCHESTRA
RHAPSODY & REVERIE
Knox United Church, Parksville
TICKETS:

Adult $20 Students $5
Please note: We only
accept cash or cheque
for tickets.
What is the one book to open your eyes?
That's the question at the heart of this years'
Canada Reads,
which will take place
March 26th - 29th, 2018.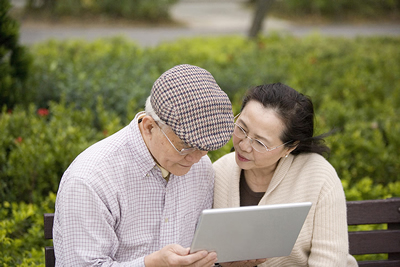 Stay connected on-line with
us at
You'll find store information, event & sale news, ticket information, and so much more!
You can also search our online store by author, title, keyword and more.
Visit us 24 hours at our:
YOUNG ADULT - ADULT CROSSOVER
These books are from our young adult section.
It's okay to read them. In fact you'll find they often have provocative themes and complex characters.
PS We read them too
Qualicum Beach Store Hours

Spring in the book stores means exciting new books arriving daily. We have new gardening and DIY books, perfect for March reading.
Having just returned from the Spring Book Fair in Victoria, and the Galiano Island Literary Festival, where we enjoyed readings by a marvelous group of Canadian authors and poets, we are all fired up by the exciting line-up of new books coming out this Spring and Summer season. And we can't wait to share them with you!

Right now is a great time to come in and browse our New Releases section.
Don't forget to check out this month's
Staff Picks
for books we recommend personally.
Make sure you read all the way to the bottom of this newsletter to find out if you are our Great Book Giveaway Winner for March!
Happy reading and we look forward to seeing you soon,
Barb & Tom

PS To view title details or to purchase, just click on book images

How to Stop Time
Tom Hazard has a dangerous secret. He may look like an ordinary 41-year-old, but because of a rare condition, he's been alive for centuries. From performing with Shakespeare, to exploring the high seas with Captain Cook, to sharing cocktails with F. Scott Fitzgerald, Tom has seen a lot. But now, after over 400 years of reinventing himself to escape detection, he just wants an ordinary life. The only rule he has to follow is

Don't fall in love

.



"A funny, clever, time-travelling story that uniquely blends romance, humour, and one mans journey through history, and his struggle to remain in the present."
Broke and desperate, Molly Bannister accepts the ironclad condition laid down in her great-aunt's will: to receive her inheritance, Molly must spend one year in an abandoned, off-the-grid farmhouse in the remote backwoods of northern Alberta. If she does, she will be able to sell the farm and fund her four year old daughter's badly needed medical treatment.
With grim determination, Molly teaches herself basic homesteading skills. But her greatest perils come from the brutal wilderness itself, from blizzards to grizzly bears. Will she and her child survive the savage winter?
"

A modern pioneer story filled with interesting Canadiana - heritage, history, geography and personality.
"
Surveying the Great Divide
In 1917 Canada commemorated its 50th anniversary against the backdrop of World War I. Although the war effort was the main focus of the federal and provincial governments, some important projects continued. The Alberta-BC boundary survey, which had started in 1913 during an economic boom in western Canada, continued to receive funding throughout the war. It was quintessentially a Canadian project - talented Canadian surveyors using the most modern equipment available, transported by horses and humans through rugged wilderness country to mountain passes and the summits of peaks along the Great (Continental) Divide.
"

This title caught my eye for a number of reasons. It features outstanding black and white photographs from the period, contrasted with photographs of the same location

today

showing the changes that have occurred in the Rocky Mountains during the last century. The text is lively, taken from the letters and journals of the surveyors, along with their wonderful photos.The book also features a chapter on the cast of characters and methods of surveying. A very satisfying read.

"
Solitude: In Pursuit of a Singular Life in a Crowded World
"

This beautifully written book opens with the fascinating story of Dr. Bone, a Hungarian born doctor, who spent seven years and fifty-nine days in solitary confinement in a Budapest prison on a trumped-up charge of espionage. Instead of going mad, she practiced the art of solitude during her imprisonment. In this lively and insightful meditation, author Michael Harris examines why our experience of solitude has become so impoverished, and how we may grow to love it again in the frenzy of our digital landscape.

"
Forgiveness
"

This beautiful story of love and forgiveness is shortlisted for this years CBC Canada Reads. Mark's grandfather went overseas to fight in World War II and ended up captured in Hong Kong, spending the majority of the war in a Japanese POW camp. Meanwhile, his Canadian-born grandmother and her family lost everything in Vancouver when they were declared "dangerous" and were sent to a sugar beet farm on the prairies.These two people who had experienced such darkness are profound examples of hope. A powerful, courageous, uplifting story.

"
A One-Handed Novel
"

A debut novel by Nanaimo poet and playwright Kim Clark,

A One-Handed Novel

is the hilarious and poignant tale of 40ish Melanie Farrall, who is told by her neurologist not only that her MS is progressing but that, based on a new study, she has only 6 orgasms left. Tightly written, h

eartbreaking and laugh-out loud funny.

How refreshing to enjoy a disabled character who isn't "

vilified, infantilized, or reduced to inspiration." Or miraculously cured.

"
SPRING FOR GARDENING
BOOKS
Best-selling author Niki Jabbour invites you to shake up your vegetable garden with an intriguing array of 224 plants from around the world. With her lively "Like this? Then try this!" approach, Jabbour encourages you to start with what you know and expand your repertoire to try related plants, many of which are delicacies in other cultures. Jabbour presents detailed growing information for each plant, along with fun facts and plant history. Be prepared to have your mind expanded and catch Jabbour's contagious enthusiasm for experimentation and fun in the garden.
When it comes to gardens, bigger isn't always better. A smaller space requires fewer plants and less time to design, install, and maintain.
The Less Is More Garden
shows you how to take advantage of every square foot of space. Designer Susan Morrison offers savvy tips to match your landscape to your lifestyle, draws on years of experience to recommend smart plants with seasonal interest, and suggests hardscape materials to personalize your space. Inspiring photographs highlight a variety of inspiring small-space designs from around the country. With
The Less Is More Garden
, you'll see how limited space can mean unlimited opportunities for gorgeous garden design.
From Shawnee Chief to Top Brass, this guide to over 60 varieties of peonies presents an eclectic selection of specimens, from those with the best visual appearance and the most fragrant perfume, to those that are easiest to grow and produce the best cutting flowers. With commentary on each bloom, easy-to-follow growing advice, and glorious photography,
Peonies
will appeal to anyone who appreciates the romance of the majestic peony.
Gardens, just like houses, sometimes need makeovers. The changes can be as minor as replacing a shrub or as major as pulling everything up and starting from scratch. No matter the size of your space or the scope of the project, the sage advice in
Garden Renovation
will help you turn a problem, filled yard into a paradise. Bobbie Schwartz draws on her years of experience as a garden designer to teach gardeners how to evaluate their yards, determine what to keep and what to remove, choose the right plants and design plans for successful remodels, and know when to hire help. A gallery of before and after photos provides ideas and inspiration for turning a tired garden into an enlivening retreat.
Fiction
Ernt Allbright, a former POW, comes home from the Vietnam war a changed and volatile man. When he loses yet another job, he makes an impulsive decision: he will move his family north, to Alaska, where they will live off the grid in America's last true frontier.
Thirteen-year-old Leni, caught in the riptide of her parents' passionate, stormy relationship, dares to hope that a new land will lead to a better future for her family.
But as winter approaches and darkness descends on Alaska, Ernt's fragile mental state deteriorates and the family begins to fracture. In their small cabin, covered in snow, blanketed in eighteen hours of night, Leni and her mother learn the terrible truth: they are on their own. In the wild, there is no one to save them but themselves.
Fiction
World War Two vet Art Kenning is the alcoholic first-aid man in an isolated sawmill village in the interior of B.C., where he dreads the sound of the five whistles that summon him to the mill floor whenever a worker is hurt. Traumatized by an incident in Holland, when he stood by while members of his unit committed a horrific act, he loses himself in drink, and in memories of the love affair he had with a woman in wartime Paris. But the sad comfort of his self-imposed detachment is shattered when one of the most powerful men at the mill arrives at his door late one evening to ask for his help. What unfolds over the course of that night and following day will force Art to confront acts of evil, both in the present and the past, as well as the tragic consequences of his own inaction.
Non-Fiction
For more than thirty years, Martin Amis has turned his keen intellect and unrivaled prose loose on an astonishing range of topics - politics, sports, celebrity, America, and, of course, literature. Now, at last, these incomparable essays have been gathered together.
An Antidote to Chaos
Psychology
Humorous, surprising and informative, Dr. Peterson tells us why skateboarding boys and girls must be left alone, what terrible fate awaits those who criticize too easily, and why you should always pet a cat when you meet one on the street.
What does the nervous system of the lowly lobster have to tell us about standing up straight (with our shoulders back) and about success in life? Why did ancient Egyptians worship the capacity to pay careful attention as the highest of gods? What dreadful paths do people tread when they become resentful, arrogant and vengeful? Dr. Peterson journeys broadly, discussing discipline, freedom, adventure and responsibility, distilling the world's wisdom into 12 practical and profound rules for life.
Autobiography
The Year of Less documents Cait's life for twelve months during which she bought only consumables: groceries, toiletries, gas for her car. Along the way, she challenged herself to consume less of many other things besides shopping. She decluttered her apartment and got rid of 70 percent of her belongings; learned how to fix things rather than throw them away; researched the zero waste movement; and completed a television ban. At every stage, she learned that the less she consumed,the more fulfilled she felt.
The challenge became a lifeline when, in the course of the year, Cait found herself in situations that turned her life upside down. In the face of hardship, she realized why she had always turned to shopping, alcohol, and food - and what it had cost her. Unable to reach for any of her usual vices, she changed habits she'd spent years perfecting and discovered what truly mattered to her.
by James Patterson & Candice Fox
Fiction ~Mystery
What are the changes that convicted killer Sam Blue is innocent of the serial murders of three young women? Determined to clear his name, no matter the cost to her career, Detective Harriet Blue accepts a risky reassignment to a remote town where a diary found on the roadside reveals a murderous plan. And the first killing, shortly after her arrival, suggests that the clock is already ticking. Meanwhile, back in the city, a young woman holds the key to crack Harriet's brother's case wide open. If only she could escape the madmen holding her hostage.
We all know getting something for free these days is pretty unusual. That's why we love giving away a free book each month to a wonderful customer and recipient of our monthly e-newsletter.
This month our lucky winner will receive a copy of The Circus Train Conspiracy by Edward Marston, a $39.99 value.
Congratulations.....
Mary Stark