Welcome
New Members
click name for details
Copper Leaf Salon

Karen Gitter
906 Algoma St.
New London, WI 54961
(715) 250-0390
Opening April 2014
Join us for the 2014 Chamber Awards Banquet





Thursday, April 10th, 2014

Crystal Falls Banquets & Catering

Cocktails 5 p.m.
Family Style Dinner 6 p.m.

Entertainment


Awards at 7 p.m.

Hosted by
The New London Area Chamber of Commerce

Still Accepting R.S.V.P.'s
Network Health
Continuing Education and Training
Scholarship applications due April 15th
On Tuesday, Apr. 15th, the New London Area Chamber of Commerce's Continuing Education and Training Scholarship applications are due for classes being taken between Apr. 16th - July 15th. The Chamber values professional development opportunities and educational programs, which assist members in strengthening their operations. Therefore, the New London Area Chamber of Commerce (NLACOC) has created the Continuing Education and Training Scholarship Program to assist and encourage existing member businesses to advance and / or maintain the knowledge and professionalism of their employees that is necessary for continued business growth and viability. Click here for additional information on the Scholarship Program. Click here for the application. Applications will be accepted anytime prior to the application deadlines and must be filled out in their entirety with appropriate supporting documentation. Continuing Education and Training Scholarships are awarded 4 times per year. For additional information, call the Chamber at (920) 982-5822.
Monthly Business Briefing / Networking Session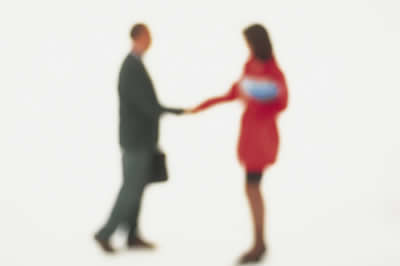 Wednesday, April 16th, 2014
** St. Joseph Residence Chapel **
Please Park on Road


Please be sure to attend this exciting educational and networking opportunity for Chamber members. On the third Wednesday of each month from 8 - 9:15 a.m. join the Chamber in the St. Joseph Residence Chapel (please park on road) for our monthly business briefing / networking session.
St. Joseph Residence will provide coffee and snacks for each session. Come join us and learn what's happening with the Chamber and each other. Each of you will be given the opportunity to introduce yourself and your business and share something about your business that you want others to know. Use this opportunity to promote and educate yourself with the offerings of other Chamber members. In addition, we encourage you to invite either an existing Chamber Member, a prospective Chamber Member or a public service person to the meeting. We will have a great prize drawing and a lot of networking opportunities.
A monthly reminder e-mail will be sent out to everyone on our e-mail distribution lists on Monday the week of the sessions. If you are not on our e-mail listing and would like to be added let us know. We hope you can join us! If you have any questions please call the Chamber office at (920) 982-5822 between 8 a.m. - 4:30 p.m. or visit www.NewLondonChamber.com/Events/MonthlyBusinessBriefing.
Waupaca County Highways
Seasonal Weight Restrictions
Waupaca County Highway will be putting on seasonal weight restrictions starting Wednesday, March 26, 2014 for posted COUNTY Highways. A map of posted highways as well as permit information can be found at
www.co.waupaca.wi.us/highway
Any questions can be directed to our office at (715) 258-7152.
Nahh! Tackaway Grand Opening Feed Launch
On Saturday, April 26
th
,
Nahh! Tackaway
will be holding a Grand Opening Feed Launch where the will officially be launching their feed line.
They will be celebrating with several amazing promotions and demonstrations; such as:
Grand Prize of 1 Year Free Dog Food

Buy 1 get 1 Free on All Dog and Cat Food

Buy 2 get 1 Free on All Horse and Chicken Feed

15% Off All Tack

Waupaca County K9 Unit Demonstration

Expert Nutritionists Available to Answer Questions
For additional information call (920) 279-5568.
Lorraine Steffens named
30
th
Annual Farm Woman of the Year
Results Broadcasting's Family of Radio Stations announced the 30
th
Annual Farm Woman of the Year on Wednesday, March 19
th
at a luncheon inside the Jackson Point Sports Bar and Grill at Crystal Springs in Seymour. The 2014 Farm Woman of the Year winner is Lorraine Steffens of Black Creek, Wisconsin. See More...
Fox Communities Credit Union is taking proactive steps to fight identity theft by inviting our communities to shred documents at any Fox Communities Credit Union location from April 7 through April 12. This is a safe way to destroy all unwanted tax returns, credit card information, utility bills, statements and anything that has information you wouldn't want someone else to find. See More...
Small Business Development Center Clients
Inject $103 Million into Wisconsin's Economy
Business owners and entrepreneurs working with Wisconsin Small Business Development Center consultants injected more than $103 million in capital into Wisconsin's economy in 2013. The funds came through U.S. Small Business Administration (SBA) guaranteed loans, conventional loans, community development funds and private investments. See More...
FNLPM Announces the Establishment of
Endowment Fund at Annual Membership Meeting
Friends of the New London Public Museum (FNLPM) Board President, Brenda Hansen, announced the recent establishment of an endowment fund with the Community Foundation for the Fox Valley Region. See More...
Fox Communities Credit Union
Welcomes Christopher Allen
Fox Communities Credit Union is pleased to welcome Christopher Allen to our staff as a Senior Commercial Loan Officer and member of our leadership team. Chris will be working out of our corporate location on Calumet Street, assisting new and existing business members in all the communities we serve with their business lending needs. Chris is a graduate of Ripon College, received his MBA from Marquette University, and brings over 13 years of experience in many areas of commercial lending. Chris is also active in the community as a board member for Partnership Community Health Center, a member of the finance committee for the Boys and Girls Club, and various committees for the Chamber of Commerce.
THEDACARE WELCOMES
FAMILY MEDICINE PROVIDER
ThedaCare welcomes Kathryn Hanson, APNP, to ThedaCare Physicians - New London. Kathryn provides family care to patients across the entire life spectrum.
Board-certified as a family nurse practitioner, Kathryn has special interest in preventative health, sports medicine and complex health issues. She attended Sentara College of Health Sciences in Chesapeake, Virginia, and completed her bachelor's and master's degrees at the University of Wisconsin-Oshkosh. Kathryn achieved membership among the Sigma Theta Tau International Honor Society of Nursing and belongs to the American Academy of Nurse Practitioners.
When she's not working, Kathryn makes personal health a priority through running, participating in triathlons and weight training. She also enjoys many outdoor activities, including hiking, camping and gardening. Kathryn spends a lot of time with family, as they are a top priority for her.
CATCH A CHECKERED FLAG AT NLPM
The
New London Public Museum's newest exhibit is open! Come to the museum and discover more about the History and Science of the Pinewood Derby

. This annual Cub Scout activity gets spotlighted at the museum through June 23

. Cars, tracks, trophies and kits on loan from community members are on display. Stop in and take a look around.
See More...
COMPLETE HEALTH IMPROVEMENT PROGRAM
HELPS LEAD A HEALTHIER LIFE
Complete Health Improvement Program (CHIP) is designed to prevent and reverse the effects of diabetes, obesity, hypertension and high cholesterol. This ThedaCare program includes a before and after lifestyle evaluation for total cholesterol, LDL, HDL, triglycerides, fasting blood sugar, blood pressure and weight, a textbook, workbook and food samples. People will receive information on how to co

mplete their heart screen. A grocery store tour is available for an additional fee.
See More...
Lions Club Rose Sale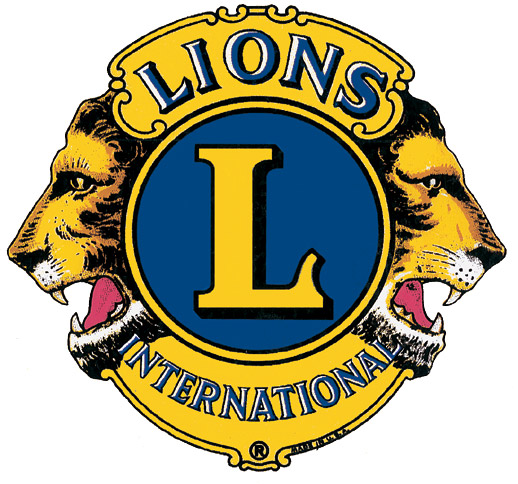 New London Lions Club Roses
Now through Friday, Apr. 11th, New London Lions Club is selling roses for $15.00 per dozen. Roses will be delivered on Friday, Apr. 25th with free delivery to the New London area. Roses are provided by Rice's Greenhouses. For more information or to place your order, call either Travis at (920) 982-3133 or Randy at (920) 878-0077
Community Easter Cantata Rehearsals Scheduled
New London United Methodist Church will be hosting the presentation of a Community Easter Cantata on Sunday, April 13th at 3 p.m. The Cantata, Jesus Changed Everything, is open to anyone who would like to participate, young and not so young!
Jesus Changed Everything is a 35 minute presentation based on contemporary songs written and co-written by award-winning song writer Jennie Lee Riddle and narrative readings.
Rehearsals will be held Sunday afternoons at 3 p.m. beginning February 16. If you love to sing, then make plans now to participate in this up-lifting and inspiring musical presentation. For more information or to let us know that you will be participating, please contact Karen Pulfer at ksp40@aol.com.
If you are a musician and would be able to commit to a couple hours of rehearsal a week for 8 weeks, please let us know.
Save the Date: MUNCH!
Friends of the New London Public Museum (FNLPM) is once again hosting MUNCH! on Friday, May 9th, from 11 a.m. to 2 p.m. Chamber Members and their employees are invited to explore the Museum during their lunch hour. Lunch will be available for purchase at the Museum during the event. Participants can also take part in a Museum scavenger hunt. Watch for more details or contact FNLPM for more information at (920) 982-8520 or via e-mail at
friendsnlpm@gmail.com
.
New London Area Chamber of Commerce
Phone: (920) 982-5822
www.NewLondonChamber.com