New Member
Click name for details
June Sawall - Contact

301 E. Beacon Ave.

New London, WI 54961

(920) 470-6416

Click
here
to like us on Facebook
Mosquito Hill Nature Center
Giving Tuesday on Dec. 1st
Dear Friends of Mosquito Hill,
#
GivingTuesday
was started in 2012 as a global day of giving back and doing good for others. It is how the nonprofit world welcomes the holiday season.
What does that mean for us here at Mosquito Hill Nature Center? We all feel the push to give to our families and friends during the holiday season. What we ask is that you keep our beautiful nature center in mind while you ponder how to sh
are your resources. No financial gift is too small and we value any c

ontribution made. Gifts to Friends of Mosquito Hill, Inc. tell us that you place a high priority on preserving our natural world for the next generations to treasure.
FNLPM Participates in Giving Tuesday on December
1st
For the first time, Friends of the New London Public Museum (FNLPM) is participating in Giving Tuesday on Tuesday, December 1

st
, 2015.
Giving Tuesday first started in 2012. As described by the initiative's website givingtuesday.org, "Giving Tuesday is a global day of giving that harnesses the collective power of individuals, communities and organizations to encourage philanthropy and to celebrate generosity worldwide. It is held annually on the Tuesday after Thanksgiving and the widely recognized shopping events Black Friday and Cyber Monday to kick - off the holiday giving season and inspire people to collaborate in improving their local communities and to give back in impactful ways to the charities and causes they support."
Wolf River Area Patriots Forum
Tuesday, Dec. 1st
On Tuesday, Dec. 1st, Wolf River Area Patriots is sponsoring a forum in New London, with featured speaker, Steve Welcenbach at 6:30 p.m. at the Washington Center. Steve is the editor of the conservative monthly newspaper, Reality News, based in Menominee Falls, Wisconsin. Steve is known as a patriot, and is involved as a leader in the Menominee Falls Taxpayers Association (MFTA). The MFTA opposes over - taxation, and governmental over - spending. In discussing his upcoming presentation, Steve said: "My talk will hit on government policies that are killing our economy. Part of the problem is bad environmental regulation, based upon false science, that is killing our economy." It is sponsored by the Wolf River Area Patriots and is open to all citizens to attend. For more information call Seth Cowan at (920) 968-5335.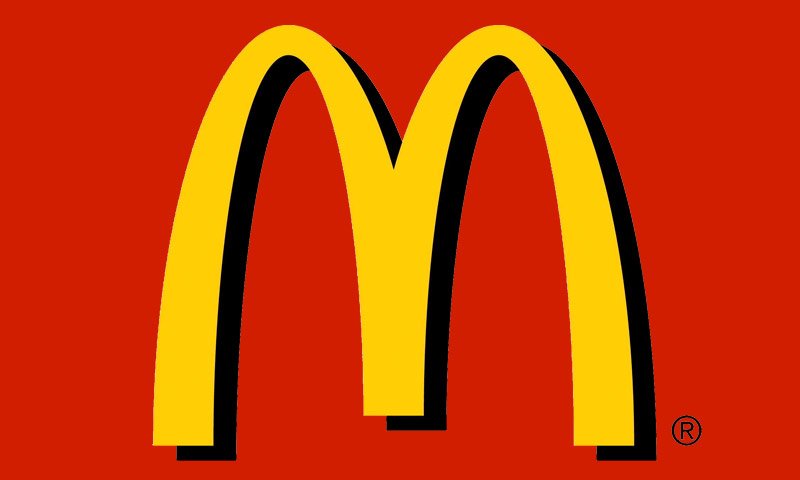 Due to business expansion, "Here we Grow Again"
McDonald's in New London has immediate openings
for both day and night shifts.
At the New London Chamber of Commerce
You can visit and apply anytime online

My Marketing Director
Holiday of Wonder
Friday, Dec. 4th - Sunday, Dec. 6th
The New London Area Chamber of Commerce is busy planning for the 2015 Holiday of Wonder celebration.
The weekend kicks off with the Holiday parade on Friday Dec.

4

th. The lighted holiday parade is at night - time and is scheduled to begin at 6 p.m.
The holiday parade is an opportunity for local businesses, schools, and organizations to show their holiday spirit.
Parade entries are being accepted at this time.
- Click here
for the Parade Entry Form
Reindeer Run - New London Parks and Recreation Department
Join the New London Parks and Recreation Department for the Reindeer Run on Friday, Dec.
4
th
at 5:30 p.m. This is a one (1) mile fun walk / run that starts at the Washington Center Gym.
- Cli

ck

here

for

registration information
Gingerbread House Contest
Bring your contest entries to Custom Carpets by Gordy for display from Thursday, Dec.

3

rd through Friday, December

18

th.
- Click here for the Gingerbread House Contest Form
- Click
here
for the Holiday of Wonder poster for event details.
2015 Holiday Dance

New London Area Chamber of Commerce
Holiday Hours
| | |
| --- | --- |
| | |
| | |
| Monday, Dec. 28th through Friday, Jan. 1st | |
Holiday Vintage Trail

Friday, Dec. 4th
9 a.m. - 7 p.m.

Saturday, Dec. 5th
9 a.m. - 5 p.m.

Wolf River Theatrical Troupe
Presents
"It's A Wonderful Life"

American Cancer Society / Relay for Life of New London
Pancake Breakfast

Saturday, Dec. 5th
10 a.m. - 1 p.m.
Anna Roberts Benefit
Saturday, Dec. 5th, 3 - 10 p.m.
Crystal Falls Banquets & Catering

Len Ebert & Sons
Holiday Open House
Saturday, Dec. 5th

Amish Furniture Warehouse
9 a.m. - 4 p.m.
On Saturday, Dec. 5th the Amish Furniture Warehouse (N4531 Larry Rd.) will be holding their Christmas Open House from 9 a.m. - 4 p.m. Stop in for specials throughout the store, including an Amish Candy and Bake Sale, doTerra Oils, candles and Christian Accessories. They will also be giving an extra 5% discount to the normal 20% off - for a total of 25% savings. For more details contact Merry Stern at (920) 982-6329.
Most Precious Blood School
Breakfast with Santa

Sunday, Dec. 6th
Familiar Grounds

Christmas Merchandise on Sale
Now through Sunday, Dec. 6th
Now through Sunday, Dec. 6th Christmas merchandise is on sale, buy one item, get one 50% off regular price. Items include ornaments, floral and greens, home decor, jewelry, wall decor and more. Some restrictions apply. Receive an additional 50% off lowest price on our sale merchandise. Hurry in for the best selection.

Wolf River Community Bank Greenville
Grand Opening
On
Tuesday, Dec. 8th
through
Thursday, Dec. 10th,
Wolf River Community Bank Greenville is holding their grand opening from 9 a.m. - 4 p.m.
Save the Date
Chamber Holiday Party
Holiday Open House
Friday, Dec.
11th
8 a.m. - 5 p.m.
Emanuel Lutheran Church
Blood Drive
Tuesday, Dec. 15th
Monthly Business Briefing / Networking Session

Wednesday, December 16th, 2015
** St. Joseph Residence Chapel **
Please Park on Road
Please be sure to attend this exciting educational and networking opportunity for Chamber members. On the third Wednesday of each month from 8 - 9:15 a.m. join the Chamber in the St. Joseph Residence Chapel (please park on the road) for our monthly business briefing / networking session.
St. Joseph Residence will provide coffee and snacks for each session. Come join us and learn what's happening with the Chamber and each other. Each of you will be given the opportunity to introduce yourself and your business and share something about your business that you want others to know. Use this opportunity to promote and educate yourself with the offerings of other Chamber members. In addition, we encourage you to invite either an existing Chamber Member, a prospective Chamber Member or a public service person to the meeting. We will have a great prize drawing and a lot of networking opportunities.
A monthly reminder will be sent out to everyone on our distribution lists on Monday the week of the sessions. If you are not on our listing and would like to be added let us know. We hope you can join us! If you have any questions please call the Chamber office at (920) 982-5822 between 8 a.m. - 4:30 p.m. or visit www.NewLondonChamber.com/Events/MonthlyBusinessBriefing.
Open Mic
Saturday, Jan. 16th
2 p.m.

2016 Calendars

We would like to welcome you to join our community in the fight against cancer. The 2016 Relay For Life will be held on June 10th from 6 p.m. - 12 a.m. at New London Middle School.
Relay For Life is a team event that celebrates cancer survivors, remembers those we lost to cancer and raises awareness and funds for cancer research and services in our community.
See More...
Fire Fitness Camp
First Class is FREE!
Golden Girls
"Lunges for Lunch" Challenge
First State Bank Expands
Business and Ag Banking Staff
Szutkowski Hired as Business Banking Officer
First State Bank president Bob Van Asten recently announced Trevor Szutkowski joined the bank as a business banking officer. Szutkowski will work with farm and business clients primarily in western Waupaca and eastern Portage Counties.
Born and raised in Eland, Wisconsin, Szutkowski has more than 12 years of experience on farms with 50 to 500 cows. He graduated from the University of Wisconsin - Stevens Point with a Bachelor of Science degree in 2010. He worked for Whalen Financial Group as a Financial Advisor / Analyst and was a business lender and financial officer with BMO Harris Bank in Stevens Point before coming to First State Bank.
Szutkowski lives in Custer and enjoys hunting, fishing and travel. He is a member of the Dairy Business Association and the Professional Dairy Producers of Wisconsin. He also served on the committee for the Portage County Farm Technology Days in 2014.
"First State Bank has specialized in agricultural lending for more than 40 years," commented Van Asten. "We are excited to expand our resources to better serve dairy farms and other businesses in our western market areas."
"Share the Joy" Program Benefits Area Families in Need
First State Bank is once again partnering with community members and local organizations to collect and distribute toys and gifts for families in need. The bank announced that its Share the Joy Holiday Giving Program runs now through early December. Gifts are needed for toddlers and younger children all the way through teenagers.
Community members who would like to help Share the Joy can stop by First State Bank's offices in New London, Clintonville, Dale, Manawa, Cecil, or Waupaca to select an ornament from the tree in the lobby. Participants then purchase a gift to fit the needs and/or age of the child listed on the ornament tag and return the gift to First State Bank.
Gifts should be returned to First State Bank. Gift deadlines vary by community: In Cecil, return your WRAPPED gifts by December 4; In New London and Dale, return your UNWRAPPED gifts by December 9; In Clintonville, Manawa and Waupaca, your UNWRAPPED gifts should be returned no later than December 11.
First State Bank is once again working with local community organizations to distribute the gifts. They include the New London Community Cupboard, the Clintonville Goodfellows, the Hortonville Community Food Pantry (Dale), the Manawa Food Pantry, St. Martin's Catholic Church in Cecil, and the Miracle Tree in Waupaca.
For more information about the how you can help Share the Joy, please contact your local First State Bank office, call (800) 994-2500, or visit
www.bankfirststate.com
.
Long - time Area Resident and Banker

Joins First State Bank Staff

Kathi Beyer to Manage Clintonville Office
Kathi (Arneson) Beyer has joined First State Bank's staff as the consumer banking manager of its Clintonville office. She comes to the bank with more than 17 years of banking, mortgage and consumer lending experience.
See More...
Last year we asked our communities to consider donating a coat. Well you did do that and you did it very well! In 2014 Fox Communities Credit Union branches collected over 1700 coats that were given to less fortunate children. That was a record number for Fox.
The coats don't have to be new, the old coats are cleaned by our local dry cleaners (what nice folks); but they can be new.
There are boxes at all 17 Fox Communities Credit Union branches to the collect the coats. Coats for Kids is an annual drive with our local Salvation Army's.
Can we count on you again this year?
Dear Fox Valley Business Owner,
We all know or love someone who has been affected by dementia in some way.
In order to lend support to our friends and neighbors, the Fox Valley Memory Project's Purple Angel Campaign is looking for ways to make our community more dementia - friendly.
See More...
2016 New London Area Chamber of Commerce
Directory & Community Guide Advertisement
Dear New London Area Business,
At the Chamber we are always looking for ways to promote our city and businesses to our own residents as well as visitors. In efforts to market our city and businesses the New London Press Star / Buyers' Guide will be producing our 2016 New London Area Chamber of Commerce Directory & Community Guide. This is a dynamic marketing tool for the Chamber, the New London area and your company. It will be published in a high quality full - color layout. This will be the first point of contact for families and businesses relocating to the area and will be a valuable guide for visitors as well as long time residents. The New London Press Star / Buyers' Guide will begin sharing advertising opportunities soon so that we can meet our distribution goal of February 1, 2016.
Maps of New London and the surrounding area

Sections of the book designed to represent the sectors of businesses and recreation found in the New London area and include a business locator

Community resource information

A listing of current New London Area Chamber of Commerce members
Distribution
- 10,000 will be produced and distributed by the Chamber of Commerce, participating businesses and the New London Press Star / Buyers' Guide.
Online Viewing -
for online viewing go to

www.NewLondonChamber.com

, scroll to the bottom of the homepage and click on the book cover of the 2015 New London Area Chamber of Commerce Directory & Community Guide or click

here

for direct link. The book remains online year round for public viewing.
Advertising Rates / Complimentary Copies:
There are a wide variety of advertising investments available to accommodate every budget and business type with special pricing for Chamber members (see the next page for details on prices)

Chamber members who purchase a ½ page or more advertisement will receive the same size written article at no extra charge. Written articles are not available for Non - Chamber Members

A business directory listing for advertisers

Complimentary copies will be given to all advertisers
Click here to see pricing.
Advertising revenues make the production of this Directory & Community Guide possible, and we are asking for your help! To be a part of this valuable and informative Directory & Community Guide, please call Mick Gotta at the New London Press Star / Buyers' Guide at (920) 609-7234.
Golden Girls of Anytime Fitness Present Check
Members of the Golden Girls of Anytime Fitness - New London are presenting a check from their Brat Fry / Soup Feed fundraiser to Shannon Klatt. Shannon's husband Greg was diagnosed with cancer on September 24th and passed away on October 11th. The Golden Girls held a fundraiser to assist Greg's wife Shannon, daughter Libby (age 13) and son Keaton (age 10) with medical expenses related to his illness.
Free Frame Sale
Select Clearance Frames
Excludes Silhouette
Herrling Clark Law Office and John Helgeson, CPA
Toys for Tots collection bo
x
Now through Monday, Dec. 14th, there will be a collection box for

Toys for Tots

in the hallway between the offices of Herrling Clark Law Firm and John Helgeson, CPA. Bring your new, unwrapped toy donations to any Fox locations. Gift cards are not accepted, per Marine Corps. For additional information call Herrling Clark at (920) 982-9652.
Today (11/24/15) ended our 3rd annual Heating for Hunger food drive. Thank you to everyone who donated this year. We collected over 525 non - perishable food items this year that were donated to the New London Food Pantry.
Greg Junak
Hoffman Heating & Cooling
New London Winter Parking Ordinance

NO PARKING on any city street from 3 - 6 a.m. November 1st through March 31st.

City Council just passed an ordinance to increase parking tickets as follows: $15 for all parking tickets except for Handicap and Winter Ordinance Violations which are $25.
If tickets are not paid within 30 days the fine goes up to $50 and your license plates will be suspended.
New London Aquatic & Fitness Center Calendar

New London Building Supply - New Winter Hours
Starting Monday, Dec. 7th we will have new winter store hours:
Monday - Friday 7 a.m. - 5 p.m.
Saturday 7:30 a.m. - 2 p.m.
I'M DREAMING!
NLPM and the Grand team up to offer vintage movie
T
he New London Public Museum
and the Grand Cinema Theater team up to bring a wonderful holiday experience to New London. Step back in time on Saturday, December 12th and enjoy one of Hollywood's finest movies
White Christmas
on the big screen. Tickets are only $2 per person and go on sale November 16th at the museum and the theater. The movie begins at 7 p.m. Stop by early to enter to win $50 in Chamber Bucks! Then buy some popcorn and get ready to watch a vintage classic. Don't miss out!
Starring Bing Crosby, Rosemary Clooney, Danny Kaye and Vera Ellen,
White Christmas
is a holiday classic made only better by seeing it on the big screen!
Produced and distributed by
Paramount Pictures

, the film is notable for being the first to be released in Vista Vision, a widescreen process developed by Paramount. The new process used twice the surface area of standard 35 mm film. This large - area negative created a finer - grained standard - sized 35 mm prints.
NEW MEMBER OF MUSEUM STAFF
Program Coordinator joins the staff
T
he New London Public Museum
introduces the new Program Coordinator, Wendy Stone. Wendy will be working with our educational programs for students and families. Her work will include our popular Curiosity Corner sponsored by the Friends of the New London Public Museum. Stop by sometime and welcome our newest staff member!
Wendy Stone brings to the
New London Public Museum her background in scientific research, manufacturing, marketing, sales, children's ministry and scouting. She holds a B.S. in Biology and an M.S. in Environmental Science and Policy. Wendy and her husband, Danny, enjoy camping and nature with their eight year - old twins, Jonah and Grace. She states "We are never done learning. Each day brings with it an opportunity to learn something new. I am looking forward to sharing with the community the educational resources the New London Public Museum offers."

Holiday Light Exchange

Nov.
1st
- Dec.
15th

New London Veterans Memorial Foundation
UW Varsity Band will be returning to New London
Sunday, March 6th, 2016 at 2 p.m.
New London High School gymnasium
The New London Veterans Memorial Foundation (NLVMF) is excited to announce that the UW Varsity Band will be returning to New London on Sunday, March 6th, 2016 at 2 p.m. at the New London High School gymnasium.
The band, known for its exceptional talent, high - energy performances and audience participation, will be performing selections from recent half - time and pregame shows during the football season, music from a Broadway production, as well as everyone's favorite, the 5th Quarter! Tickets make great Christmas gifts for the hard - to - buy for on your list as well as excellent stocking stuffers.
Advance tickets are $10 for adults, $8 for seniors over 60 and students 18 and under. Tickets can be purchased at the New London Chamber office and Festival Foods. After January 1st, additional ticket outlets will be the School District of New London administration building, New London High School office, Wolf River Bank in Hortonville, First State Bank in Dale, and Heid Music in Appleton.
Proceeds from the concert will benefit the construction of the veterans memorial in Taft Park in New London and also provide a scholarship for a New London High School student. We hope to see you there! If you have any questions, please call the Chamber at (920) 982-5822. Veterans attending are invited to wear their service hats to honor their branch of service. Updates will be posted on the NLVMF Facebook page or you can e - mail them at
NewLondonVetsMemorial@Yahoo.com
for more information.
Percy's Pro Shop
Novelties & Gifts
Canned Food Drive Special
Sassy Sarah Yoga
Regular Classes
Thursday Evenings at 6 p.m.
and
Saturday Mornings at 8:30 a.m.
Sarah Bohm offers Thursday night yoga classes at 6 p.m. in addition to her regular Saturday 8:30 a.m. class. Classes are held at 515 Fremont St. in New London.
Cost is $11.00 per class, with a $1.00 donation going to B.A.B.E.S. of New London. Also available is a 5 - Class Pass for only $45.00 (Cash or check only).
Each class is one hour - all levels welcome! For more details contact Sarah at (920) 858-6610.

MIDWEST BARIATRIC SOLUTIONS IS FIRST IN WISCONSIN TO PERFORM NON - SURGICAL GASTRIC BALLOON PROCEDURE FOR WEIGHT LOSS
Raymond F. Georgen, M.D., and Kevin E. Wasco, M.D. of Midwest Bariatric Solutions are the first two surgeons in Wisconsin, and two of only a select few in the country now performing the newly FDA - approved ORBERA™, a non - surgical procedure that emphasizes portion control. The incision - free solution gives patients a path to weight loss that does not require traditional surgery, especially those for whom diet, exercise or pharmaceutical interventions have not worked.
Flu Clinics

We will come to your business
to vaccinate your employees for flu season.
Call us for more information.
(920) 982-5189
(Please ask for Travis or Tim)



Click here for Complete Community Events Calendar
New London Area Chamber of Commerce
Phone: (920) 982-5822
www.NewLondonChamber.com