Welcome
New Members
click name for details
City Winter
Parking Ordinance
ALL NIGHT PARKING PROHIBITED (Am. Ord. #784). No person, except physicians on emergency calls, shall park any vehicle for longer than 30 minutes between 3 a.m. and 6 a.m. on any City street from November 1st to March 31st.
Chamber Members Offering Snowplowing and Shoveling Services

If you are looking for a service to handle your plowing and / or shoveling needs, please consider contacting the following Chamber member businesses.
Click
here
for local Snow Removal Listing.



Holiday of Wonder

Friday, December 6th - Sunday, December 8th

Join us for the Holiday of Wonder in New London!

Be sure to enjoy the...

Reindeer Walk / Run

Kid's Holiday Dance

View the gingerbread house creations

Observe the live Nativity

Watch the Holiday of Wonder parade

(with Santa and Mrs. Claus)

Have the kids photo taken with Santa

Enjoy horse drawn wagon rides

Click here for event poster.
New London Area

Chamber of Commerce




| | |
| --- | --- |
| Thursday, Nov. 28th | Closed |
| Friday, Nov. 29th | Closed |
| Tuesday, Dec. 24th | 8 a.m. - 12 noon |
| Wednesday, Dec. 25th | Closed |
| Tuesday, Dec. 31st | Closed |
| Wednesday, Jan. 1st | Closed |









You can stay at home and still get the finest care anywhere

You. First. Just as it should be. You've always had great healthcare from ThedaCare. Now, it's even better. As a member of the Mayo Clinic Care Network, ThedaCare has joined forces with Mayo Clinic to give you more peace of mind. When complex medical issues arise, our care team can connect with Mayo Clinic about your care and share their expertise with you, here, with the goal of keeping you at home. For you, that could mean no tension-filled road trips. No lugging of medical records. No waiting on pins and needles. And, more dinners at home.
Get more peace of mind. Stay at home where you belong.
You. First. Just as it should be. You've always had great healthcare from ThedaCare. Now, it's even better. As a member of the Mayo Clinic Care Network, ThedaCare has joined forces with Mayo Clinic to give you more peace of mind. When complex medical issues arise, our care team can connect with Mayo Clinic about your care and share their expertise with you, here, with the goal of keeping you at home. For you, that could mean no tension-filled road trips. No lugging of medical records. No waiting on pins and needles. And, more time with your friends and family.
Click
here
for full advertisement.
Network Health
Educational Opportunity
3 Biggest Lead Generation Mistakes and How to Avoid Them

Tuesday, December 10th
7:30 - 9 a.m.
St. Joseph Residence Chapel - 107 E. Beckert Rd.
Please Park on Road
Capture the attention of your Target market by understanding the difference between a Tactical approach and a Strategic approach to lead generation. Learn how to stop relying on Platitudes in your marketing. Understand the Marketing Equation and how to apply it to your business.
Presented by Mike Van Zeeland, BusinessProfitMachine.com and Build It Business Coaching, LLC.
Please call the Chamber office at (920) 982-5822 or e-mail Laurie@NewLondonChamber.com to confirm your attendance.
Monthly Business Briefing / Networking Session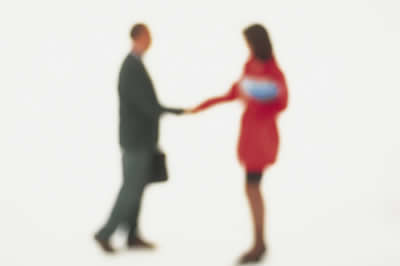 Wednesday, December 18th, 2013
** St. Joseph Residence Chapel **
Please Park on Road


Please be sure to attend this exciting educational and networking opportunity for Chamber members. On the third Wednesday of each month from 8 - 9:15 a.m. join the Chamber in the St. Joseph Residence Chapel (please park on road) for our monthly business briefing / networking session.
St. Joseph Residence will provide coffee and snacks for each session. Come join us and learn what's happening with the Chamber and each other. Each of you will be given the opportunity to introduce yourself and your business and share something about your business that you want others to know. Use this opportunity to promote and educate yourself with the offerings of other Chamber members. In addition, we encourage you to invite either an existing Chamber Member, a prospective Chamber Member or a public service person to the meeting. We will have a great prize drawing and a lot of networking opportunities.
A monthly reminder e-mail will be sent out to everyone on our e-mail distribution lists on Monday the week of the sessions. If you are not on our e-mail listing and would like to be added let us know. We hope you can join us! If you have any questions please call the Chamber office at (920) 982-5822 between 8 a.m. - 4:30 p.m. or visit www.NewLondonChamber.com/Events/MonthlyBusinessBriefing.
Congratulations to Advanced Physical Therapy & Sports Medicine

(Left to Right): Rob Worth, Jean Darling and Tom DiAngelis, President of the American Physical Therapy Private Practice Section
Advanced Physical Therapy & Sports Medicine, which has locations in Appleton, Green Bay, New London, Shawano and Waupaca, has been recognized with the Jayne L. Snyder Practice of the Year Award. The award is given annually by the American Physical Therapy Association to one of its 85,000 members across the country for outstanding contributions to the profession and to the community. Rob Worth and Jean Darling co-owners, were able to attend the national conference in New Orleans to accept this award. Both owners stated they were honored and grateful for this award and described it as a testament to the amazing team they work with at Advanced Physical Therapy & Sports Medicine.
Cellcom has new app to manage accounts
Cellcom customers have a new option for managing their accounts. The myCellcom app launched last month for iPhone™ and Android™ devices and allows users to easily access and monitor their account information.
With the free app, customers can view their estimated talk, text and data usage, see their rate plan and features, review their bill, make a payment, contact Cellcom and manage notifications.
"As a company, we're constantly looking for new ways to better serve our customers," said Dan Fabry, COO of Cellcom. "The new app is a great tool and will help our smartphone users quickly and conveniently manage their accounts."
Currently the app allows users to see their line only. Future upgrades will allow account owners to see all lines on the account. To use the myCellcom app, customers need to have a myCellcom account. To register for an account users can visit http://my.cellcom.com. To download the app, users can search "myCellcom" in the App Store or Google Play Store.
Small Business Saturday on November 30th
Small Business Saturday (SBS), a shop local incentive supported and advertised by American Express and held on the Saturday following Thanksgiving, has become the latest way to show support for small, independently owned and operated businesses across the country. See More...
On behalf of the New London Family Medical Center Auxiliary we would like to thank the following for their generous contributions to our Fall Bazaar / Craft Show.
Amazing Savings- New London
Anytime Fitness - New London
BP - Shiocton
El Tequila - New London
Festival Foods - New London
First Merit Bank - New London
First State Bank - New London
Green Bay Packers
Karen Volkman - Shiocton
Ken's Riverside - Shiocton
Kim & Marla Knuettel
Kwik Trip North - New London
NL Family Diner - New London
Pat Darnick - Hortonville
Patricia Toney - New London
Piggly Wiggly - New London
Sara Lee Foods - New London
Sue Lund
The Pine Tree - New London
Tony & Lorraine Van Kampen
Walmart - New London
Wolf River Community Bank - Hortonville
Zen Salon - Appleton
Also all of our volunteers for their time, crafts and wonderful bakery.
Give the Gift of History:
The historic photo calendars are back for 2014!
Get yours now, they make great gifts for the holidays. The calendars are $7 each with $2 from each sale going to support the educational and preservation programs at the New London Public Museum (NLPM).
Stop by the museum and pick yours up today! Give the gift of history all year long!
New London Public Museum is open Monday - Friday from 10 a.m. - 5 p.m. and Saturday from 10 a.m. - 1 p.m. NLPM will be closed Thursday Nov. 28 for Thanksgiving
Our third annual film festival (November 14th - 17th) was a big success, with filmmakers coming from Alaska, Japan, Iowa, Minnesota, Milwaukee, Oshkosh and Appleton, and audience members from Stevens Point, Waupaca, Appleton and Oshkosh, as well as Weyauwega. Hope to see you next year!
FREE SESSION FOCUSES ON KNEE PAIN TREATMENTS
Doctor to Discuss how to get Active Again at New London Event
Knee pain is a common complaint, affecting people of all ages. The pain can be the result of an injury like torn cartilage or medical conditions like arthritis, gout and infections. Minor knee pain can be treated with physical therapy or braces. In some cases, surgery may be required.
A free ThedaCare community program is designed to help people who suffer from knee pain. John Lindstrom, MD, will talk about how to eliminate knee pain and become physically active again. "I cannot assure people that they will have no knee pain," said Dr. Lindstrom, a physician and surgeon with ThedaCare Orthopedics Plus in New London. "Reducing existing pain is the goal." See More...
NURSE PRACTITIONER 'AT HOME IN CLINTONVILLE'
Lesley Fuerst, APNP, Specializes in Family Practice for ThedaCare
Lesley Fuerst of New London feels right at home at ThedaCare Physicians - Clintonville. Fuerst, a family practice nurse practitioner, was familiar with the clinic through her clinical rotation while in school.
"I knew it was a good clinic," said Fuerst, who joined the family practice in April. "I like working in my own community."
Fuerst specializes in family care for every age. She is also on rotation at Shawano Medical Center. She received her undergraduate and master's degrees in nursing from the University of Wisconsin-Oshkosh, with an emphasis in family practice. Board-certified, Fuerst has special interest in women's health and chronic disease as well as pediatric and elderly care. Her past experience includes serving in the Air Force. Fuerst said serving in the Air Force "has helped me become a very well rounded provider."
Previously Fuerst worked at Community Care in Waupaca County before returning to ThedaCare. "It's a very close knit clinic," she said "It's smaller and very community oriented. The people who come here generally know all the providers here. Everybody is very nice and very respectful of each other."
Fuerst enjoys the variety of care she can provide to patients young and old. "I like treating patients, keeping our community healthy," she said. "I like to take time with my patients and feel like they have the time they need. I listen to them, make sure they know they're important and their concerns are important to me. I like working on a plan of care for them that works for them individually."
Lesley and her husband Greg own and operate 1st Electrical Contacting, Inc. in New London.
On Monday, Dec. 9th through Thursday, Dec. 12th, Indulge Aesthetics, LLC will be offering a Christmas special on Chemical Peels for $25.00 and Botox for $9.00 per unit from 8 a.m. - 5 p.m.. Extended hours may be requested by appointment only. For more information contact Indulge Aesthetics, LLC at (920) 531-1100.
NEW LONDON FAMILY MEDICAL CENTER TO BE RENAMED THEDACARE MEDICAL CENTER - NEW LONDON
New Name to Take Effect in Spring 2014
Officials at both New London Family Medical Center and ThedaCare, the community health system that operates the 25-bed hospital, jointly announced their intention today to rename New London Family Medical Center to ThedaCare Medical Center-New London. The independent local hospital moved to its current location in 1930 and affiliated with ThedaCare in April 2000. The announcement was made at today's ThedaCare Community Conversation at Crystal Falls Banquet Hall. See More...
Weyauwega Arts Organization
Holiday Celebration
On Saturday, Dec. 7th, Weyauwega Arts Organization will light their Christmas tree at the corner of Main and Pine Streets in Weyauwega, right after the Parade. The event starts at 5:30 p.m. After singing a few songs around the tree, everyone will go to the Opera House as Santa arrives to listen to the children. The Waupaca Area Orchestra will have a string quartet and the Wega Fremont School Choir will lead us in carols. We will serve hot chocolate! Come one, come all! This is a free event. For additional information contact Kathy Fehl at (920) 867-4888.
Why does Waupaca County Need a Shelter?
I wanted to reach out to you and share with you some exciting news. We are in the process of gathering up interested stakeholders to pursue a vision for a Shelter (homeless) for Waupaca County. Many are in agreement that this need does exist and we are rallying around this Community need to see this vision become a reality. I wanted to reach out to you to see if you may know of an interested party that might also be passionate about this similar vision?
As part of next steps, we are in the process of identifying interested parties/stakeholders and forming a non-profit and a Board of Directors. Our goal is to have this established by the end of January. Representatives of different agencies, groups, school districts, and individuals are stepping forward to respond.
Please feel free to share my contact name and information with others who you may know that may be interested in responding to a growing need that does exist within "our community" in a manner that would be proactive in promoting education, healthy life skills, individual growth, and extending a hand up.
Warm Regards,
Lori Prahl
(920) 359-0705
UW-Extension's new Wisconsin Small Business
Development Center director brings
experience developing regional service model
Mark Lange, executive director of the University of Wisconsin-Extension entrepreneurship and economic development division, announced Jim Mishefske as the new state director of the Wisconsin Small Business Development Center (SBDC). The Wisconsin SBDC serves the entire state through 12 campus-based centers and three specialty centers.
Mishefske has worked for the SBDC based at UW-Eau Claire since 2004, the last four years as director. Prior to his service with the SBDC, he worked in Eau Claire and Chippewa Falls in the private sector. See More...
Orthopedic & Spine Therapy Physical Therapists
Receive Dry Needling Certification
Orthopedic & Spine Therapy (OST)
physical therapists are now certified in dry needling or intramuscular manual therapy by Myopain Seminars, the premier post-graduate medical and physical therapy continuing education company in the United States.
See More...
New London United Methodist Church
Please join us:


Thursday evenings: 6:30 p.m. for a casual evening of fellowship and contemporary Christian music featuring our Praise Band. Hear God's word in a relaxed, friendly setting.


Sunday Mornings: 9 a.m. for our Sunday School classes. We offer programs for every age group from 4 year old through adults. Our adult bible studies offers 2 groups, a traditional and a contemporary issues program.

Sunday Mornings: 10:15 a.m. for a traditional family friendly service with prayer, music, Bible Teaching and fellowship.

Brooke Denu
New London Area Chamber of Commerce