Welcome
New Members
click name for details
Jason Parker - President

Mike Madsen - Treasurer

(920) 570-2347

Click here to like us on Facebook
Opening February 1st

Kelly and Jeff Rickert - Owners

(920) 982-9826

Click
here
to like us on Facebook
City Winter
Parking Ordinance
ALL NIGHT PARKING PROHIBITED (Am. Ord. #784). No person, except physicians on emergency calls, shall park any vehicle for longer than 30 minutes between 3 a.m. and 6 a.m. on any City street from November 1st to March 31st.
Chamber Members Offering Snowplowing and Shoveling Services

If you are looking for a service to handle your plowing and / or shoveling needs, please consider contacting the following Chamber member businesses.
Click
here
for local Snow Removal Listing.
Women's Wellness Day 2014




Join us for this exciting program for women.
Speakers, displays, fashion show and more!




Saturday, February 15, 2014

7:30 a.m. - 3 p.m.

New London High School



Ticket cost is $30.00 per person and includes; welcome bag, continental breakfast, two breakout sessions, lunch, fashion show, keynote speakers, door prizes, exhibitors and displays!
7th Annual Chamber Beer Tasting


Saturday, February 22, 2014


Crystal Falls Banquet Facility, 6 - 9 p.m.


Come and See What We've Got
Brewing in New London!


Tickets: Early Bird: $20.00 Standard: $25.00
Non-Alcohol Admission: $10.00 (Available at Door)

We will be showcasing regional and international specialty beers in addition to some unique wines and beverages. Your ticket price includes a commemorative souvenir glass, delicious hors d'oeuvres, sampling of all beverages and live music by "Xplosion" from 9 p.m. - 12 Midnight.

Don't miss this popular annual event!
Network Health
Monthly Business Briefing / Networking Session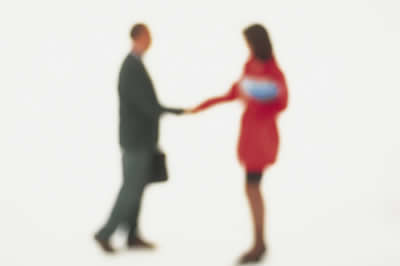 Wednesday, February 19th, 2014
** St. Joseph Residence Chapel **
Please Park on Road


Please be sure to attend this exciting educational and networking opportunity for Chamber members. On the third Wednesday of each month from 8 - 9:15 a.m. join the Chamber in the St. Joseph Residence Chapel (please park on road) for our monthly business briefing / networking session.
St. Joseph Residence will provide coffee and snacks for each session. Come join us and learn what's happening with the Chamber and each other. Each of you will be given the opportunity to introduce yourself and your business and share something about your business that you want others to know. Use this opportunity to promote and educate yourself with the offerings of other Chamber members. In addition, we encourage you to invite either an existing Chamber Member, a prospective Chamber Member or a public service person to the meeting. We will have a great prize drawing and a lot of networking opportunities.
A monthly reminder e-mail will be sent out to everyone on our e-mail distribution lists on Monday the week of the sessions. If you are not on our e-mail listing and would like to be added let us know. We hope you can join us! If you have any questions please call the Chamber office at (920) 982-5822 between 8 a.m. - 4:30 p.m. or visit www.NewLondonChamber.com/Events/MonthlyBusinessBriefing.
Watch Out for $9.84 Credit Card Charges
With this new con, scammers are banking on the fact that many consumers don't check their credit card statements all that carefully. Don't fall for it. Review your recent statements for unexplained charges of $9.84 and contest them with your bank or credit card issuer (call the number on the back of your card).
See More...
Most Precious Blood School


Open Registration begins on Friday, Jan. 31st

Screening for 4K and 5K will be held from 9 a.m. - 3 p.m. Registration packets can be picked up at the school office, 120 E. Washington St. You can also request a packet be mailed directly to you by calling the school office at (920) 982-2134.
Water Street Vintage, LLC


Grand Opening - Saturday, Feb. 1st


Water Street Vintage LLC located at 207 W. North Water St., will be hosting a Grand Opening from 10 a.m. - 5 p.m. Refreshments will be served. Click

here

for additional information.
Synergy - Christie Buskirk


4 Week Fit Challenge Orientation - Saturday, Feb. 1st


Synergy - Christie Buskirk will be holding an orientation for her NEW 4 We

ek Fit Challenge

on Saturday, Feb. 1st from 11 a.m. - 3 p.m. at the Synergy Building, 504 W. North Water St. For more information contact Christie at (920) 538-0675.
Snowshoe Trails Open and Rentals Available

Open Tuesdays - Sundays from 9:30 a.m. - 2 p.m.

Please call ahead at (920) 779-6433 to check on snow conditions and availability of rentals during the week. Families with young children try out the smaller shoes for age four and older, or bring a sled to pull your toddlers.
Snowshoe Rental: $3.50 / adults, $2.50 / students and seniors; FOMH: no charge.

High School Seniors
Don't Miss this Scholarship Opportunity
Fox Communities Credit Union will be awarding six, $750 scholarships to graduating high school seniors again this year. To qualify, the student must be a primary member of Fox Communities Credit Union, who will be continuing their education. See More...
NEW EXHIBIT NEEDS YOUR HELP
NLPM explores the Pinewood Derby

The New London Public Museum explores the science and history of the Pinewood Derby in 2014, and we need your help! We are looking for items related to the Pinewood Derby to put on display. Items needed include cars, photographs, stories, videos, tracks, etc. If you have items, please contact us at the museum (920) 982-8520 or christinec@newlondonwi.org. The exhibit opens in March, so contact the museum right away. See more...
Years of Service Awards
Thank You for Your Dedication
In the upcoming month we will recognize the following staff members for their years of service to the School District of New London.
| | |
| --- | --- |
| 45 Years of Service: | Reuben Knapp |
| 35 Years of Service: | Judy Schuldt, Ken Smith |
| 30 Years of Service: | Lori Flury, Mike Simonson, Dudley Krenke |
| 25 Years of Service: | Julie Cherf, Andy Fuhs, Barb Steffanus, Teri Huntley |
| 20 Years of Service: | Linda Gregory, Brian Mathu, Jim Pompa, Brian Rill, Chris Sanderfoot, Ellen Bodoh, Dorothy Van Dinter |
| 15 Years of Service: | Patty Bressler, Laurie Herzfeldt, Amy Hirst, Robin Sternhagen, Deb Volk, Sheila Winton, Mike Wohlt, Carole Ebert, Pam Ritchie, Dorothy Scott |
| 10 Years of Service: | Mary Jensema, Michele Koshollek, Kyle Lubinski, Janell Martin, Philip Sloma, Laura Turner, Amalia Wegner |
Master Meat Crafters Program
Graduates Another Class
Wisconsin Ag Connection - 01/21/2014
A group of 21 state meat processors have graduated as participants of the Master Meat Crafter Training Program, which is a one-of-a-kind initiative run by the Wisconsin Department of Agriculture. The program aims to provide students with in-depth and comprehensive knowledge about meat science and processing principles, while developing opportunities for future meat industry leaders and help ensure the nation's meat industry remains strong and viable for years to come.

To finish the program, the graduates needed to complete four program elements including workshops, targeted homework assignments, a mentorship program, and a plant project. The program took two years to complete.

"Congratulations to all the Master Meat Crafters for their commitment to developing and perfecting their skills," said State Agriculture Secretary Ben Brancel. "The breadth of projects completed by these graduates will benefit not only their individual meat businesses but the entire specialty meats industry."

Wisconsin's Master Meat Crafters include:
Philip Schmidt
Greenville
The Meat Block LLC
Developing a shelf stable
summer sausage and snack stick.
B.A.B.E.S of New London
2014 Needs and Wants List
* A Working Television
* Baby Wipes
* Paper Towels
* Liquid Hand Soap
* Laundry Detergent
* New or Gently Used Couch
* Washable Markers
* Crayons
* Ziplock Baggies (Large and Small)
* Sandbox Toys (Example: Shovels and Pails)
* Hand-held Vacuum
* Non-perishable Foods
-Mac and Cheese
-Canned Fruits and Veggies
-Snacks and Crackers
-Fresh Fruits and Veggies (on daily or weekly basis)
-Milk (on a weekly basis)
* Gift Cards to Local Grocery Stores to Buy Milk, Butter and Eggs
* Lawn Mowing Volunteer
* New or Gently Used Upright Vacuum
* Baby Bottles
* Laptop (New)
* Veggie Tales or Educational DVDs
* Small Cabinet / 3-Drawer Dresser (For Storage)
* Hotwheels or Matchbox Cars (New or Gently Used)
* Barbie Dolls (New or Gently Used)
NOTICE OF SPRING PRIMARY ELECTION
in the City of New London on February 18, 2014
City residents will be casting ballots for candidates running for the office of Waupaca County Circuit Court Judge, Branch 2 and for the Joint Municipal Judge for New London and Weyauwega.
The names of the two persons receiving the most votes at said primary shall be placed on the ballot for the Spring Election to be held on April 1st.
Polls are open from 7 a.m. to 8 p.m. All polling places are accessible.
See More...
Curves of New London now offers

Workouts with Jillian Michaels
Curves of New London today announces it is now offering Curves Workouts with Jillian Michaels, cutting-edge total body workouts that feature the Curves Circuit strength training machines in conjunction with functional bodyweight-based exercises that ramp up metabolism and transform physique. For additional information click here.
ANOTHER BIRD SPONSORED
Red-Tail Hawk to be Restored
The New London Public Museum announces another Save the Birds sponsors! Mike and Barbara Laib decided to sponsor another bird, one of the museum's Red-Tail Hawks. With their donation, NLPM will be able to have this bird cleaned and preserved. See more...
PACKERS FOUNDATION BACKS
RURAL HEALTH INITIATIVE
The Green Bay Packers Foundation is supporting farm families in Outagamie, Shawano, and Waupaca counties through a $1,000 grant to the Rural Health Initiative. See More...
Local Anesthesiologist Brings Text to Life
for High School Students
Paul Hoell, president of the medical staff and an
anesthesiologist at New London Family Medical Center, has always had an interest in teaching.
For the last five years, he has had an opportunity to be in the front of the classroom for students in Advanced Anatomy and Physiology. "It's always been a passion of mine and this is an outlet to allow me to teach," said Dr. Hoell, who will be presenting for the sixth year later in January. See More...
Welcome Christopher Allen
as a Senior Commercial Loan Officer
Fox
Communities Credit Union is pleased to welcome Christopher Allen to our staff as a Senior Commercial Loan Officer and member of our leadership team. Chris will be working out of our corporate location on Calumet Street, assisting new and existing business members in all the communities we serve with their business lending needs. Chris is a graduate of Ripon College, received his MBA from Marquette University, and brings over 13 years of experience in many areas of commercial lending. Chris is also active in the community as a board member for Partnership Community Health Center, a member of the finance committee for the Boys and Girls Club, and various committees for the Chamber of Commerce.
EXHIBIT TO STAY OPEN AT NLPM
New London Remembered
The Changing Look of a Midwestern Town

Due to popular demand, the New London Public museum's unique exhibit, New London Remembered; The Changing Look of a Midwestern Town will stay open through February 22. You have just a bit more time to visit! This exhibit showcases buildings that no longer exist in New London. The exhibit opened on Saturday June 8, 2013 and has received a great response from the community. See more...
In order to update our product line, Bult's Quality Bake Shop will only be making fresh from scratch donuts on Thursday - Saturday, starting Monday, January 27th. We will be offering a few new products on Monday - Wednesday, such as scones and cinnamon rolls in addition to the already wonderful tasty treats and comestibles that we currently offer. We are currently working on new Gluten-free items and as always we will have the best bread in town. Hope to see you soon.

Tyler Jedwabny Named Manager of
Greenville, New London and Manawa Offices
Coldwell Banker The Real Estate Group is pleased to announce the appointment of Tyler Jedwabny as Manager of the Greenville, New London and Manawa offices.
A graduate of Saint Norbert College, Jedwabny started with The Real Estate Group in the Green Bay Office in 2002. He went on to manage the Rooney Team out of the Ballard office in Appleton from 2005-2008; Assistant Manager of the Lynndale Office in Appleton from 2008-2013 and has now been named the Manager of the Greenville, New London and Manawa offices.
BARREL MAKING AT NLPM

Discover More About a Wisconsin Company

The New London Public Museum announces its first Curiosity Series presentation of 2014. Hess Cooperage, a long-time Wisconsin barrel making company, kicks off our season. Join us on Saturday, February 8th at the museum starting at 10:30 a.m. for this fascinating presentation. Admission is free. Reservations are not required, although they are appreciated so we can make sure to set up enough chairs. Please contact the museum today to sign-up, (920) 982-8520. See more...
Find the News App that Fits Your Reading Style
Staying up-to-date on the latest news across the Internet does not have to mean visiting all of your favorite news sites or downloading multiple apps. There are a wide variety of news applications available that efficiently aggregate news and appeal to various reading styles. See more...
Brooke Denu
New London Area Chamber of Commerce