New Members
Click Business Name
For Details
Ed (Trapper) Danke - Owner

211 W. North Water St.

New London, WI 54961

Click
here
to like us on Facebook
In Observance Of Independence Day

The Chamber Office Will Be Closed
Monday, July 4th

New London Aquatic & Fitness Center
In Observance Of Independence Day

The New London Aquatic & Fitness Center Will Be Closed on

Sunday, July 3rd and Monday, July 4th
New London's Fireworks Extravaganza
Cottrill Field at Hatten Stadium
Monday, July 4th


Walgreens Senior Discount Day on July 5th
If you are 55 years of age or older (proof of age may be required) you may be eligible for discounts at Walgreens o
n
July 5th
.
All regular - price merchandise receives a 20% discount.
The following rules apply...
Discounts not valid on prescriptions, cigarettes, dairy products, liquor, liquor department items, phone cards, newspapers, magazines, stamps, gift cards, items or services submitted to insurance for reimbursement or where otherwise limited by law.
The offer is only valid with Balance Rewards card and is available to all AARP members with valid AARP card. Valid in Walgreens and Duane Reade stores on select "Seniors Days."
Also not valid toward Prescription Savings Club membership fee. Not all products are available in all locations. AARP receives a royalty for the use of its intellectual property. Amounts paid are used for the general purposes of AARP and

its members.
Concert in the Park
to feature

Veterans Recognition Night

Thursday, July 7th
Please join us Thursday night, July 7th for Concert in the Park featuring "The Mustard Seeds". The all - New London band consisting of Tony Bosquez, Doug Ritchie, Ken and Becky Price and Ellen Martinson will perform a variety of songs that are sure to please all ages.

It will also be our Veterans Recognition Night, as we pay tribute to all of the brave men and women who have served and are currently serving in our military.

The Fehlberg Memorial Veterans Ride Committee will be on hand to present their ride proceeds from their 8th Annual Fehlberg Memorial Veterans' Ride which took place on Saturday, June 11th. They will again donate to local veterans organizations. Last year they were able to donate over $25,000.

Come help us celebrate!

New London Public Library
Adult Fitness Classes and Senior Stretching
New London Public Library
2016 Teen Summer Events
Thursdays at 3 p.m.
2016 Concerts in Taft Park


Due To Construction
The concerts will be moved to
Riverside Park in New London
1215 W. Wolf River Ave.
(located just west of Johnny's Little Shop of Bait near the pavilion)
Bring your chair and join us at 6 p.m. each week to enjoy a wide variety of family friendly musical entertainment.


We have booked entertainers with featured music including; big band, bluegrass, classic rock, country (current and old time), folk, gospel, praise songs and contemporary hits.


In the event of inclement weather we will place a sign in Riverside park to indicate that the events have been moved indoors.

Our alternate location for concerts is REAL Opportunities Outreach (304 St. John's Place).

Be sure to listen to the
Frog Radio station at 92.3 FM
and watch the
Chamber's Facebook
page for inclement weather announcements.


These events are coordinated / funded by the New London Tourism Commission (the last concert of each month is coordinated / funded by His Way Events).


Click
here
for the 2016 schedule. Please call (920) 982-5822 with any questions. We hope to see you there!
Join us at the Wolf River Market Place...

The Forward New London group is proud to introduce "The Wolf River Market Place". It is an outdoor shopping experience located in Bucky's Restaurant parking lot.
The Market Place will be open weekly on Saturdays, from June 4th through Oct. 29th from 8 a.m. - 2 p.m. The market is open to produce vendors, flea market vendors, artists, antiques, non-profits, cottage industries, small businesses etc. The cost is $5.00 per Saturday or $25.00 for six weeks. To register or to get more information please call Rita at (920) 810-4480.
New London VFW Post 2732
Party on the Patio
Friday, July 8th

New London Aquatic & Fitness Center
Water Carnival
Wednesday, July 13th
1:30 - 3:30 p.m
On
Wednesday, July 13
th
,
t
he New London Aquatic & Fitness Center will hold their annual Water Carnival from 1:30 - 3:30 p.m.
Beat the heat of summer playing water games outside and cooling off in the outdoor Splash-pad and indoor pool! Warm up your throwing arm for the Dunk tank! Have a hot dog and a drink at the mini-concession stand and, of course enjoy a freezer pop for only $.25.
The cost is $2 per person.
For additional information call (920) 982-8524.
Kids From Wisconsin
Wednesday, July 13th
New London High School Auditorium
7 p.m.

2016 New London Chamber Golf Outing Information
Thursday, July 14th
Our 19th Annual Chamber Golf Outing will be held on Thursday, July 14th at Shamrock Heights golf*eat*drink*banquet*cater. The day begins with registration and a cookout from 10 - 11 a.m. Following registration and the cookout is the shotgun start at 11 a.m. The outing fee includes; a cookout lunch, 18 holes of golf with cart, tee gifts and prizes, hole events, raffles and a sit down dinner at 5:00 p.m.

The cost to participate is $75 per golfer ($57.50 per golfer who is a member of the course) or $300 per foursome ($230 per foursome if all are members of the course). Don't delay; sign up today individually or with a team to join us for this popular Chamber event. Click

here

for the Registration form.
Sponsorship opportunities are also available for this event. This is a great visibility and networking opportunity for area businesses. We have multiple opportunities available including monetary sponsorships, providing tee prizes or door prizes. In addition, gain visibility through the donation of a raffle prize. Click

here

for sponsorship opportunities (first right of refusal will be given to previous year sponsors. Let us know what sponsorship you are interested in and we will work with you).
An additional opportunity to participate would be to volunteer at the event. If you are interested, contact the Chamber.
New London Area Chamber of Commerce's

Continuing Education and Training Scholarship
Applications Due

On Friday, July 15th, the New London Area Chamber of Commerce's Continuing Education and Training Scholarship applications are due for classes being taken between July 16th - Oct.15th. The Chamber values professional development opportunities and educational programs, which assist members in strengthening their operations. Therefore, the New London Area Chamber of Commerce (NLACOC) has created the Continuing Education and Training Scholarship Program to assist and encourage existing member businesses to advance and / or maintain the knowledge and professionalism of their employees that is necessary for continued business growth and viability.
Click here
for additional information on the Scholarship Program.
Click here
for the application. Applications will be accepted anytime prior to the application deadlines and must be filled out in their entirety with appropriate supporting documentation. Continuing Education and Training Scholarships are awarded 4 times per year. For additional information, call the Chamber at (920) 982-5822.
Rawhide Boys Ranch
Friday Fish Fry Schedule

Hilby's Golf Outing
Saturday, July 16th

Golden Girls of Anytime Fitness
Brat Fry
Saturday, July 16th

On Saturday, July 16th, the Golden Girls of Anytime Fitness will be holding a Brat Fry at Modern Flooring (N3750 Cty. Rd. T) in New London from 10 a.m. - 3 p.m. All proceeds will be going to Courtney Price. For more details please contact Mary Thoma at (920) 810-1022 or Anne Christian at (920) 250-2876.
Nature Yoga - Guided Meditation - Local Organic Food
Saturday, July 16th

Monthly Business Briefing / Networking Session

Wednesday, July 20th, 2016
** St. Joseph Residence Chapel **
Please Park on Road
Please be sure to attend this exciting educational and networking opportunity for Chamber members. On the third Wednesday of each month from 8 - 9:15 a.m. join the Chamber in the St. Joseph Residence Chapel (please park on the road) for our monthly business briefing / networking session.
St. Joseph Residence will provide coffee and snacks for each session. Come join us and learn what's happening with the Chamber and each other. Each of you will be given the opportunity to introduce yourself and your business and share something about your business that you want others to know. Use this opportunity to promote and educate yourself with the offerings of other Chamber members. In addition, we encourage you to invite either an existing Chamber Member, a prospective Chamber Member or a public service person to the meeting. We will have a great prize drawing and a lot of networking opportunities.
A monthly reminder will be sent out to everyone on our distribution lists on Monday the week of the sessions. If you are not on our listing and would like to be added let us know. We hope you can join us! If you have any questions please call the Chamber office at (920) 982-5822 between 8 a.m. - 4:30 p.m. or visit www.NewLondonChamber.com/Events/MonthlyBusinessBriefing.

Operation at Ease '16
Saturday, July 23rd
On Saturday, July 23rd, Old Glory Honor Flight of Northeast Wisconsin announces an event to recognize and publicly thank the US military veterans of the conflicts in the Middle East including Desert Shield, Desert Storm, Operation Enduring Freedom, Operation Iraqi Freedom, and Operation New Dawn.


For Operation at Ease '16, Old Glory Honor Flight will transport the Desert Veterans via motor coach to The Highground Veterans Memorial Park in Neillsville, Wisconsin to participate in the dedication ceremonies for the new Persian Gulf Tribute Memorial.
"Old Glory Honor Flight has always been driven by the motto that 'it is never too late to say thank you,' but that doesn't mean we have to wait decades to show the warriors of today that we appreciate their service" said Old Glory Honor Flight President, Drew MacDonald. "We have seen firsthand the healing power of the Vietnam Wall in Washington DC and we are hopeful that the Highground Persian Gulf Tribute Memorial will provide the same benefits for our Desert Shield, Desert Storm, OEF and OIF and OND vets."
This is a special event with a separate application process. Interested veterans may go to
www.oldgloryhonorflight.org
to apply on line. Corporate partners are encouraged to contact Old Glory honor Flight to discuss sponsorship opportunities.
Media inquiries are welcomed. Please Contact Drew MacDonald at (888) 635-9838 or
operationatease@gmail.com
. Contact may also be made at this address:
Old Glory Honor Flight, Inc.
Operation at Ease
4650 West Spencer Street
Caregiver Support Program
Mosquito Hill Nature Preserve
4th Wednesday of every month
1:30 - 2:30 p.m.


Golden Girls of Anytime Fitness Braft Fry
On Saturday, July 30th, the Golden Girls of Anytime Fitness will be holding a Brat Fry at Anytime Fitness (1111 N. Shawano Rd.) in New London from 10 a.m. - 3 p.m. All proceeds will be going to Aaron Zschaechner.
For more details please contact Mary Thoma at (920) 810-1022 or Anne Christian at (920) 250-2876.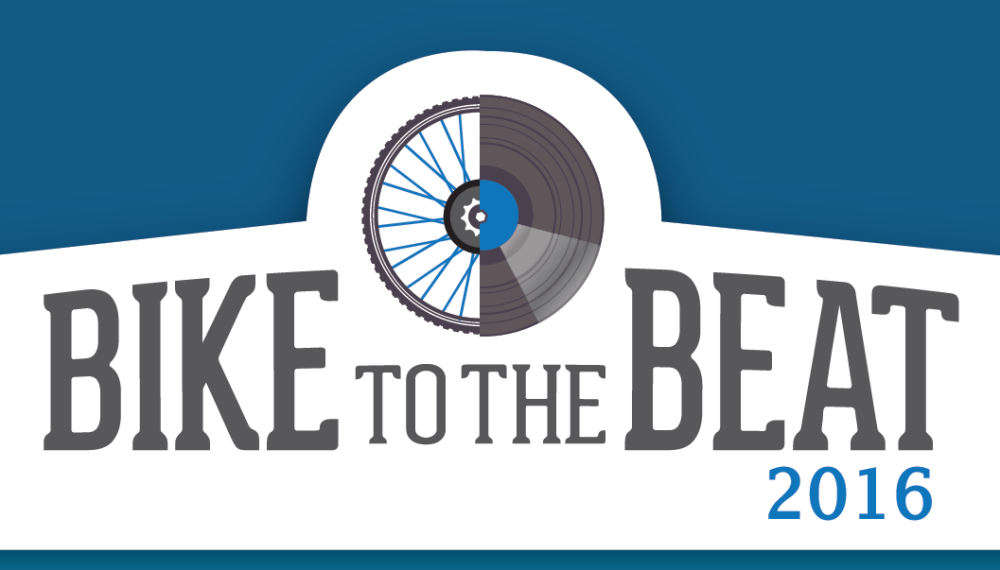 Bike to The Beat
Jones Park, Appleton
Saturday, Aug. 6th
This collaborative community event coincides with Mile of Music weekend. 6 food stops with original Mile of Music artists performing along the way! Bike to the Beat is for all abilities from the experienced, recreational, to beginner and families. PEDAL TO THE BEAT OF MUSIC!


$20 per adult (18+)
$10 per child (6-17)
$40 per family (up to 6 participants)
Participants will receive a bib number and event t-shirt with their registration.
*Register early. Prices increase closer to the event. Stick around after to enjoy music and a finishers party back at Jones Park! VALET BIKE PARKING AVAILABLE August 4th - 7th. Bike to the Beat benefits myTEAM TRIUMPH - Wisconsin Chapter, as they so wonderfully enrich the health and well-being of individuals with disabilities by fostering lasting, authentic relationships through the teamwork environment of endurance athletics.
Mosquito Hill Endurance Runs
Sunday, August 7th

Harbor House Warrior Princess Mud Run
Mosquito Hill Nature Center
Saturday, August 20th
8 a.m. - 12:30 p.m.


CAP Services receives ADA Foundation grant
for Smiles Forever program
CAP Services recently received a $5,000 grant from the American Dental Association (ADA) Foundation to expand the Ministry Dental Center's Smiles Forever program in

Portage and Waupaca counties.

See More...

Skills Enhancement Program
"I was a recipient of a program called the Skills Enhancement Program. I was struggling in a dead end job as a waitress making a very meager income. A friend told me about the Skills Enhancement Program that could help me further my education. This program assisted me in becoming a Certified Nursing Assistant. They paid for my training, assisted me with gas money for driving to school, and purchased the training attire that I needed. I would have never been able to do any of this on my own. I gained the confidence to continue my education to become a Registered Nurse. I no longer have to be on public assistance as my employer offers health insurance and a livable wage. It was a long road and lots of hard work. I found that the harder I worked, the more I realized what I was capable of doing. I was able to keep moving my goals up and pushing myself to achieve things that I never imagined I could. I have far exceeded my dreams."
The Skills Enhancement Program was designed and started in 1991 by CAP Services. This program serves individuals living in Outagamie, Waupaca, Waushara, and Portage counties. The Skills Program helps low income workers receive the necessary training and skills to compete for higher wage career positions. It provides financial assistance with tuition, books, and other training-related fees, as well as training-related transportation and child care. The eligibility criteria for this program include working a minimum of 20 hours per week, meeting household income guidelines and seeking training that qualifies them for a career position with an increase in income.


The Skills Enhancement Program clearly works. In 2015 the Skills Enhancement Program had 55 graduates that completed their training program and obtained career positions, increasing their income by an average of $5.65 per hour and over $14,950 annually. The average length of time in the program for these graduates was 29 months with an average of just over $3,900 in direct financial assistance provided per graduate.
CAP Services recognizes exemplary program participants
CAP Services program participants received Transform Awards at the agency's 50th anniversary recognition event May 25 in Stevens Point. The awards recognize CAP clients who exemplify the nonprofit's mission "to transform people and communities
to advance social and economic justice". See More...
Celebrate with Cellcom
June not only signals the start of summer, but the start of Cellcom's annual Customer Appreciation Celebrations. Celebrations are one of the many ways Cellcom thanks its customers and gives back to the communities it serves. Each summer, the company hosts more than 40 events at its locations across Wisconsin from June 6 - July 29. To see when the fun heads to your neighborhood, visit
www.cellcom.com/events
.
Cellcom's Customer Appreciation Celebrations feature free food and beverages for all attendees and a small prize with registration. There are multiple chance to win additional prizes and accessories as well as great deals on products. Bring a non-perishable food item for 25% off select accessories. Visit
www.cellcom.com/celebrations
to see what phone discounts are being offered!

All are welcome and we hope you'll make time to join us!

Familiar Grounds Important News
We have decided that after 20 years of owning and operating Familiar Grounds we are ready to put our business up for sale.
Familiar Grounds will not be closing we will remain open so new owners can take over and continue to service our community.
We will continue business as usual offering our gifts, greeting cards coffee, tea, fresh bakery, coffee shop and more.

Thank You for being our customer we appreciate you choosing Familiar Grounds.

Kurth Celebrates 25 Years
with First State Bank
Peter Kurth, vice president - business banking, recently celebrated his 25
th
anniversary with First State Bank. Kurth was hired as a retail loan officer in 1991 and was promoted to assistant vice present in 1995. He became a business banking officer in 2008. He has more than 28 years of experience in banking and lending.
FNLPM Announces Chicago Museums Motorcoach Tour
Friends of the New London Public Museum (FNLPM) announced its 2016 Chicago Museums Motorcoach Tour will take place on Friday, August 12.
Open to FNLPM members and the general public, the day trip offers participants the opportunity to visit one of Chicago's finest museums including The Art Institute of Chicago, the Adler Planetarium, the Shedd Aquarium, the Field Museum of Natural History, and The Museum of Science & Industry.
Reservations with payment are required by August 1 and are accepted on a first-come basis as seating is limited. The cost of the tour (does not include admission to museums/attractions) is $39 per person for FNLPM members or $48 per person for the general public. Departure points for the trip are from New London's Wolf River Plaza parking lot and the Dale park 'n ride lot on State Road 96.
Complete details about the Chicago Museums Motorcoach Tour including reservation form and membership information can be found at
www.fnlpm.org
. Tour flyers are also available at the New London Public Museum, by calling (920) 982-8520, or by emailing
friendsnlpm@gmail.com
.
Free Frame Sale
Select Clearance Frames
Excludes Silhouette
Head Start Enrollment is Underway in New London
CAP Services' New London Head Start program is now accepting applications for the 2016 - 2017 school year.

Head Start is a quality early childhood and family development program for families with children ages 3 to 4. The program also serves children with disabilities ages 3 to 4. Head Start provides educational, health, nutritional, social and emotional services for each child and offers support and family development services to all family members.

The New London Head Start program collaborates with the New London School District to provide Head Start and 4 - year - old kindergarten services at one site.

The program offers both center - based and home - based program options for children ages 3 to 4. A home - based Early Head Start option for pregnant mothers and children ages 0 to 3 is also available.

Parents are encouraged to call for an appointment to apply as soon as possible as enrollment is limited. They should call the New London Head Start Center at (920) 982-7677, Monday through Friday.

Applications are currently being accepted for children from the New London and Manawa areas at the United Methodist Church, 709 West Pine St., New London. An appointment is necessary.

Families must meet federally established income guidelines and are asked to bring income verification to their appointment. Families whose children have a documented disability are also encouraged to apply. Every effort is made to provide transportation but do to special circumstances; this may not always be possible.


Hoffman Heating & Cooling
presents
Community Heroes

Hoffman Heating & Cooling along with Bryant is proud to present Community Heroes.
Hoffman Heating & Cooling has been selected to install a free furnace for a deserving hometown hero.
Now
through
November 1st
, 2016 they are looking for nominations. If you know of a deserving person in this area, please nominate them at
www.BryantCommunityHeroes.com
. It can be your neighbor, colleague, friend or someone you see that is making a positive impact.
For general entry rules and guidelines click
here
or contact Hoffman Heating & Cooling at (920) 982-6565. To nominate a hero click
here
.
GOING TO THE DOGS!
NLPM and the American Water Spaniel
The New London Public museum recently accepted the archives of the American Water Spaniel Club. The museum is now the official repository for the club. Photographs, documents, articles, and administrative records of the club will be preserved in the archives of the museum. The AWSC graciously donated $200 to help the museum purchase the supplies it needs to properly care for the collection. The club also agreed to donate $50 a year to continue the care of the collection.
See More...

THEDASTAR celebrates 30th anniversary

Air Medical Helicopter Honored During June 8 Rattlers' Game
ThedaStar Air Medical will celebrate its 30 th anniversary during a June 8 Wisconsin Timber Rattlers Game at Fox Cities Stadium in Grand Chute.
Based at the ThedaCare Regional Medical Center-Neenah Level II Trauma Center, ThedaStar provides helicopter transports and transfers for trauma patients and critically ill patients in Northeast Wisconsin. The helicopter and

crew members are scheduled to be at the game.
See More...
Father-son flight nurses make unique DUO
ThedaStar's Tim and Adam Lenth Team Up to Care for Patients
Tim and Adam Lenth know they make a unique pair. The ThedaStar air medical flight nurses are the only father-son duo in the state, and possibly nation, to work together on an air medical helicopter.
Tim Lenth is among the longest-serving flight nurses for ThedaStar, which celebrates

its 30th anniversary in June. He joined the crew in 1992 after working as an emergency department nurse and EMT. Adam Lenth joined ThedaStar last August and also worked previously as an emergency department nurse.
See More...

Tom Hayes Named President of Tyson Foods;
Donnie Smith to Continue as CEO
Tyson Foods, Inc. (NYSE: TSN) today announced that its board of
directors has promoted Tom Hayes to the position of president. Formerly chief commercial officer of Tyson Foods, Hayes will work directly with Donnie Smith, who will continue as the company's chief executive officer. See More...
Wolf River Challenge
You could win one of many gift certificates to the sponsor locations!
O ne lucky person will win a weekend Houseboat Rental and
Cooler filled with Beverages on the Wolf River!
$1500 value!
Visit participating sponsor locations in July
to get entries for your chance to win.
Wolf River Resorts & Campground
WDUX Radio Celebrates 60 Years



Click here for Complete Community Events Calendar
New London Area Chamber of Commerce
Phone: (920) 982-5822
www.NewLondonChamber.com