Welcome
New Members
click name for details
Change Up Vape
Katie Thurk
316A Wolf River Pl.
New London, WI 54961
(920) 982-5133
Click
here
to like us
on Facebook
Laura Wolfgram

515 Fremont St.

New London, WI 54961

(920) 450-9394

Click here to like us
on Facebook
Medina-Dale-Readfield Lions Club
Bob Truesdale

N2680 Edgewood Dr.

(920) 982-3194

Click here to like us
on Facebook
City Winter
Parking Ordinance
ALL NIGHT PARKING PROHIBITED (Am. Ord. #784). No person, except physicians on emergency calls, shall park any vehicle for longer than 30 minutes between 3 a.m. and 6 a.m. on any City street from November 1st to March 31st.
Chamber Members Offering Snowplowing and Shoveling Services

If you are looking for a service to handle your plowing and / or shoveling needs, please consider contacting the following Chamber member businesses.
Click
here
for local Snow Removal Listing.
Join us for the 2014 Chamber Awards Banquet





Thursday, April 10th, 2014

Crystal Falls Banquets & Catering

Cocktails 5 p.m.
Family Style Dinner 6 p.m.

Entertainment


Awards at 7 p.m.

Hosted by
The New London Area Chamber of Commerce

R.S.V.P. by March 14th, 2014
Network Health
Educational Opportunity
"4 Simple Steps to Overcoming Customer Opposition"
Tuesday,March 11th
7:30 - 9 a.m.
** St. Joseph Residence Chapel **
Please Park on Road
In this presentation we will cover a simple yet effective process to help overcome obstacles in providing your customers with the solutions that help meet their needs. We will explore the most common cues and causes of customer opposition and discuss helpful tactics to utilize this universal skill both inside and outside the workplace.
Presented by Kristin Steede, Credit Union National Association (CUNA) Certified Trainer with Fox Communities Credit Union.
Please call the Chamber office at (920) 982-5822 or e-mail

Corinne@NewLondonChamber.com

to confirm your attendance.
Monthly Business Briefing / Networking Session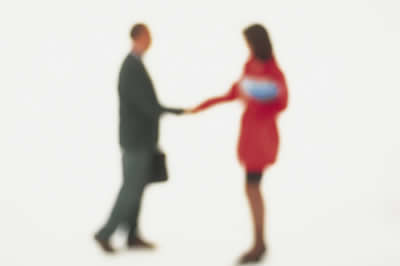 Wednesday, March 19th, 2014
** St. Joseph Residence Chapel **
Please Park on Road


Please be sure to attend this exciting educational and networking opportunity for Chamber members. On the third Wednesday of each month from 8 - 9:15 a.m. join the Chamber in the St. Joseph Residence Chapel (please park on road) for our monthly business briefing / networking session.
St. Joseph Residence will provide coffee and snacks for each session. Come join us and learn what's happening with the Chamber and each other. Each of you will be given the opportunity to introduce yourself and your business and share something about your business that you want others to know. Use this opportunity to promote and educate yourself with the offerings of other Chamber members. In addition, we encourage you to invite either an existing Chamber Member, a prospective Chamber Member or a public service person to the meeting. We will have a great prize drawing and a lot of networking opportunities.
A monthly reminder e-mail will be sent out to everyone on our e-mail distribution lists on Monday the week of the sessions. If you are not on our e-mail listing and would like to be added let us know. We hope you can join us! If you have any questions please call the Chamber office at (920) 982-5822 between 8 a.m. - 4:30 p.m. or visit www.NewLondonChamber.com/Events/MonthlyBusinessBriefing.
Nahh! Tackaway Open House

On Friday, Mar. 14th, Nahh! Tackaway will be holding an Open House from 5:30 - 8 p.m. This will be a good opportunity to come visit our store and take a tour of our facilities. We will be open to answer any questions regarding any of the products, feed and services which we have available. Also, information of our planned events scheduled for the spring and summer will be introduced. This will be an excellent time to pre-register! Please feel free to bring your friends and family to visit, mingle and get to know your local Tack and Feed Store. Snacks and Refreshments will be available throughout the evening. For additional information call Nahh! Tackaway at (920) 279-5568.
Yo Dj Entertainment and Sonic Boom DJ Service
merge
into
Yo Dj Entertainment
Yo Dj Entertainment and Sonic Boom DJ Service have chosen to merge together under one common name "Yo Dj Entertainment" to create a stronger brand awareness.
James Kelley, owner of Sonic Boom DJ Service, one of Fox Valley's best DJ services, and Corey Young, owner of Yo Dj Entertainment have been best friends for 10+ years. They have worked closely together on countless events and each carry very high standards when it comes to the events they cater. See More...
Bulk - Priced Food Shoppe to hold
two Gluten Free events
The Bulk-Priced Food Shoppe will be holding two Gluten Free events. The first event will take place at their Ashwaubenon location (790 Hansen Rd.) on March 15th from 10 a.m. - 3 p.m., with the second event taking place at their Greenville location (W6482 Greenville Dr., Hwy 15) on March 22nd from 10 a.m. - 3 p.m. Each event will offer education, product samples, vendors, product sales and prize drawings. For additional information contact Brenda at (920) 757-9905.
Lions Club Rose Sale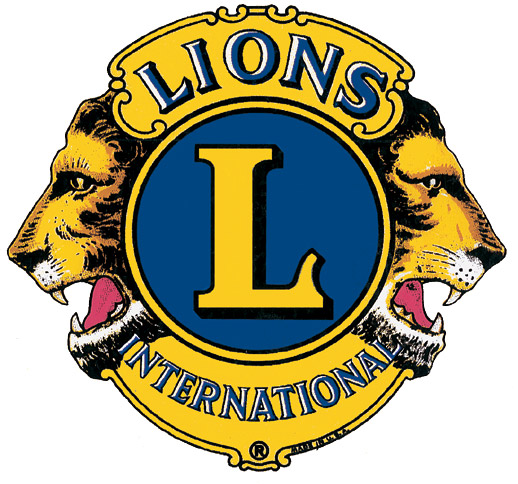 Medina - Dale - Readfield Lions Club Roses
Now through Thursday, March 20th, Medina - Dale - Readfield Lions Club is selling roses for $15.00 per dozen. Roses will be delivered on Saturday, Apr. 12th with free delivery. For more information or to place your order call Bob at (920) 982-3194.


New London Lions Club Roses
Now through Friday, Apr. 11th, New London Lions Club is selling roses for $15.00 per dozen. Roses will be delivered on Friday, Apr. 25th with free delivery to the New London area. Roses are provided by Rice's Greenhouses. For more information or to place your order, call either Travis at (920) 982-3133 or Randy at (920) 878-0077
Snowshoe Trails Open and Rentals Available

Open Tuesdays - Sundays from 9:30 a.m. - 2 p.m.

Please call ahead at (920) 779-6433 to check on snow conditions and availability of rentals during the week. Families with young children try out the smaller shoes for age four and older, or bring a sled to pull your toddlers.
Snowshoe Rental: $3.50 / adults, $2.50 / students and seniors; FOMH: no charge.

The Perry Initiative Outreach Program
This program is for young women interested in learning more about careers in engineering and medicine. A one-day hands-on workshop, including lectures from Women Doctors and Engineers along with career mentoring will be held in Shawano on April 12th, 2014. We encourage our female students to apply for this program at:
http://perryinitiative.org/programs/student-online-application/
Applications should be completed by Thursday, March 6th, 2014.
FNLPM Announces Grant Underwriting
Museum Collections Intern
Friends of the New London Public Museum (FNLPM) board president, Brenda Hansen, recently announced that the group will be making a $6,500 grant to the New London Public Museum to underwrite a summer collections intern.
See More...
Friends of the New London Public Museum to Hold Annual Membership Meeting on March 25th
Friends of the New London Public Museum (FNLPM) will hold its 2014 Annual Membership Meeting and Dinner on Tuesday, March 25th, at the American Legion Hall in New London.
See More...
Community Easter Cantata Rehearsals Scheduled
New London United Methodist Church will be hosting the presentation of a Community Easter Cantata on Sunday, April 13th at 3 p.m. The Cantata, Jesus Changed Everything, is open to anyone who would like to participate, young and not so young!
Jesus Changed Everything is a 35 minute presentation based on contemporary songs written and co-written by award-winning song writer Jennie Lee Riddle and narrative readings.
Rehearsals will be held Sunday afternoons at 3 p.m. beginning February 16. If you love to sing, then make plans now to participate in this up-lifting and inspiring musical presentation. For more information or to let us know that you will be participating, please contact Karen Pulfer at ksp40@aol.com.
If you are a musician and would be able to commit to a couple hours of rehearsal a week for 8 weeks, please let us know.
Calendar Sales Benefit Museum
Museum Buys Supplies with Money
The 2014 Historic Photo Calendar sale was a success! Thanks so much to our community for their support. Every calendar sold contributed $2 to the museum. The money went towards helping us to preserve our photograph and document collection. All total, we have over $200 to use at the museum. We purchased acid-free file folders, boxes and protective sleeves for our collection items.
We are already starting to think about the 2015 historic photo calendar. Keep an eye out for more information.
NLPM Presents "Growing Up Irish"
Discover More About Life in New London
The New London Public Museum announces the next Curiosity Series presentation of 2014. Judy McDaniel talks about growing up Irish in New London. Join us on Saturday, March 8th at the museum starting at 10:30 a.m. for this fun presentation. Admission is free. Cookies and coffee provided. Reservations are not required, although they are appreciated so we make sure to set up enough chairs. Please contact the museum today to sign-up, (920) 982-8520.
Hear stories about growing up in a family proud of its Irish Heritage. Judy talks about the big holidays in the family St. Patrick's, Easter and Christmas. She'll share stories of how her Mom made green eggs on St. Patrick's Day and how the kids were taught to be proud of their Irish heritage. Judy will also talk about her trips to Ireland and the history of the New London Shamrock Club. Come to hear her stories and share your own.
Oberstadt Landscapes
For the past 28 years, Oberstadt Landscapes has operated with premier landscape installation, landscape maintenance, and as a garden center promoting truly unique landscapes. I personally want to thank you for the opportunities you have given me and my team members to provide you with services over the years. We want you to know we deeply appreciate your trust in Oberstadt Landscapes for your landscaping needs.
It is with a heavy heart that I announce that Oberstadt Landscapes is scaling back its operations, effective as of today. The major change will be the elimination of the installation of patios, walkways, retaining walls, etc. I will still be available to design and oversee these types of projects, however, these projects would be subcontracted out through Oberstadt Landscapes. I will continue to create designs for your landscape needs with our team members installing the finest plant material. See More...
Follow Your Dreams - Buy a Home
Fox Communities Credit Union is presenting "There's No Place Like (Your Own) Home": a home buyer's seminar. The seminar is designed to help first time home buyers understand the steps involved in the home buying process, and is a great refresher course for all home buyers.
Join us to learn how to benefit from a variety of loan programs with great rates, terms and payments. The importance of credit reports, private mortgage insurance, title insurance, appraisals, and inspections will also be discussed.
Both seminars will be held on Tuesday, March 4th, from 6 p.m. - 7:30 p.m. Join us in Appleton at Fox Communities Credit Union, 3401 E. Calumet St., or in Green Bay at Tundra Lodge and Conference Center, 865 Lombardi Ave. See More...
Local Group Focuses on Obesity Issue
A group of New London community and business leaders are teaming up to encourage area employers to participate in a new Workplace Wellness Initiative.
John Solberg, executive director, at Rawhide Boys Ranch is the chairman of the group, which is one of several new initiatives that have been launched from the ThedaCare New London Community Health Action Team, which was launched in 2012 to address local health issues. "Obesity is the first major issue the New London CHAT team determined to focus on," Solberg stated. See More...
Nahh! Tackaway Now Has Feed Available
We now carry a large line of animal feed for horses, dogs (including 5 - Star Rated Infinia), cats, chickens, rabbits, alpacas and birds! You can find the entire list of the products we carry at www.nahhtackaway.com. We have few great promotions with our feed: We have a Frequent Buyers Program for all Dog and Cat Food! If you buy 8 bags, the 9th bag is FREE! You can Bank Feed with us; meaning, you can prepay for feed at the current cost and pick it up at a later date. We Deliver! Only a $5 service fee. If you buy 1 ton of feed or greater you get 5% off! If you buy 1 ton of feed or greater you can mix and match. Nahh! Tackaway is located at N8936 Pleasant Ln. in Clintonville. For additional information call (920) 279-5568.
New London Fast Break Club now 501(c)(3)
The New London Fast Break Club promotes and provides different levels of basketball opportunities to any boys attending a school (public, parochial or home school) in the New London School District. They are now recognized by the IRS as a 501(c)(3) not-for-profit organization, which means charitable donations to the club are now tax deductible.
For more information on the New London Fast Break Club click here or if anyone is interested in making a donation, please contact Mike Madsen at (920) 570-2347.
Malliet Travel: Introduction to Ireland
Ireland Tours - 7 days from Dublin to Dublin.


For additional information click
here
or contact Malliet Travel at (920) 538-5825 or via e-mail at mmalliet@cruiseplanners.com
Gidget Blank, NHA, Named Executive Director
of St. Joseph's Residence and
St. Joseph's Residence - The Washington Center
Gidget Blank, NHA of Marion, Wisconsin, has been named the Executive Director of St. Joseph's Residence, Inc. and St. Joseph's Residence - The Washington Center, Inc. at New London. See More...
Malliet Travel New Office Hours

| | |
| --- | --- |
| Monday - Wednesday | 10 a.m. to 4 p.m. |
| Thursday - Friday | 12 noon to 6 p.m. |
| Saturday - Sunday | By appointment |
To make an appointment contact Malliet Travel at (920) 538-5825 or via e-mail at mmalliet@cruiseplanners.com
Benefits of Messaging Apps

Messaging apps specialize in short communication and can be an efficient solution to supplement email communication and upgrade from standard text messaging for your business. There are a wide variety of messaging apps available and a number of benefits to their use. See More...
New London Area Chamber of Commerce
Phone: (920) 982-5822
www.NewLondonChamber.com