New Members

Shandel Heimbruch - Contact
First State Bank

Fall Into FREE Checking Offe

r
Casey Euhardy Benefit
Crystal Falls
Saturday, Oct. 3
rd
Raffle Tickets Available at the Chamber Office
Walgreens offers "Seniors Day" Discount
October 6th, 2015
If you are 55 years of age or older (proof of age may be required) you may be eligible for discounts at Walgreens o
n October
6th
.
All regular - price merchandise receives a 20% discount.
The following rules apply...
Discounts not valid on prescriptions, cigarettes, dairy products, liquor, liquor department items, phone cards, newspapers, magazines, stamps, gift cards, items or services submitted to insurance for reimbursement or where otherwise limited by law.
The offer is only valid with Balance Rewards card and is available to all AARP members with valid AARP card. Valid in Walgreens and Duane Reade stores on select "Seniors Days."
Also not valid toward Prescription Savings Club membership fee. Not all products are available in all locations. AARP receives a royalty for the use of its intellectual property. Amounts paid are used for the general purposes of AARP and its members. Click here for Spanish instructions.
Wolf River Theatrical Troupe presents their
1st performance in their NEW home at
REAL Opportunities Outreach building
located at 304 St. John's Place in New London
Tickets are $12 each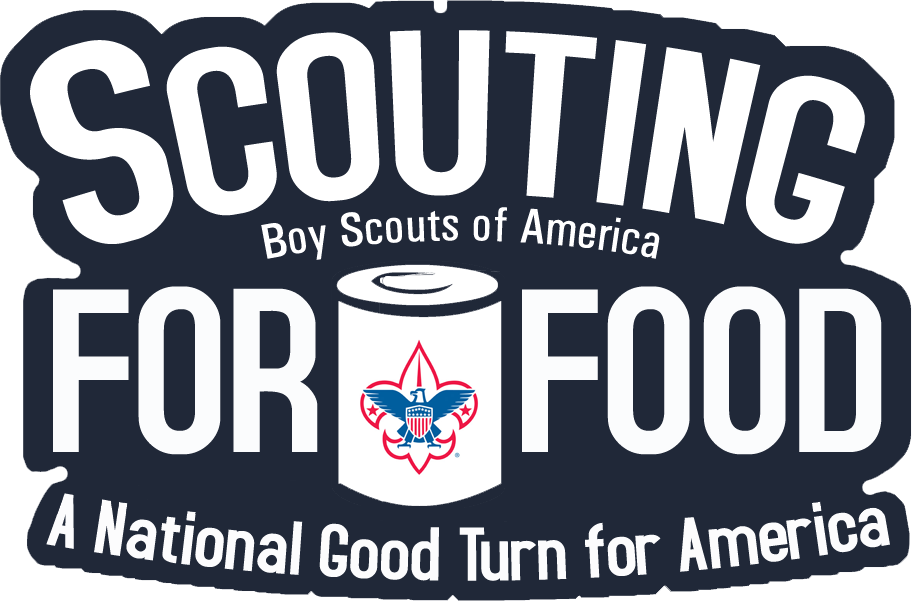 On Saturday, Oct. 10th, the New London Boys Scout Troop 59, with the help of the New London Cub Scout Pack 3049 and Sugar Bush Pack 3249, will be distributing bags for their annual Scouting for Food drive. If any local businesses would like to collect on behalf of the scouts that would be appreciated. Food collected will be donated to the New London Community Cupboard food pantry. They will be picking up the bags with the non-perishable food items on Saturday, Oct. 17th beginning at 10 a.m. For additional information contact Sarah Weber at (920) 850-9033.

Lou & Peter Berryman
Humorists and Folk Artists Extraodinaire!
Special Guests Cindy Mangsen & Steve Gillette
Join Lou and Peter for a great night of songs and laughter at the Gerold Opera House. Tickets $15 in Advance and $20 at the door. Tickets available at the Book Cellar in Waupaca, Rural Relics Antiques in Weyauwega and online at wegaarts.org.

His Way Events
Youth Rally Featuring
Eric Samuel Timm
Wednesday, Oct. 14th
6 - 8 p.m.
On
Saturday
, Oct. 17
th
,
Old Glory Honor Flight of Northeast Wisconsin Proudly Presents Operation At Ease '15.
Old Glory Honor Flight of Northeast Wisconsin announces an event to recognize and publicly thank the US military veterans of the conflicts in Afghanistan and Iraq. This event, entitled Operation.
At Ease '15, will take place on Saturday, October 17th, 2015 at the Outagamie Regional Airport's FBO facilities.
While Old Glory Honor Flight remains committed to transporting Wisconsin's World War II and Korean War veterans to Washington DC, this special event will be different.
For Operation At Ease '15, Old Glory Honor Flight will transport veterans of Operation Enduring Freedom and Operation Iraqi Freedom via motor coach to Marseilles, Illinois to visit the Middle East Conflicts Wall Memorial (pictured below).
The veterans will return to Outagamie Regional Airport facilities to a welcome home celebration featuring a concert by the nationally-known band Madison Rising and the public is invited to attend.
"Old Glory Honor Flight has always been driven by the motto that 'it is never too late to say thank you,' but that doesn't mean we have to wait decades to show the warriors of today that we appreciate their service" said Old Glory Honor Flight President, Drew MacDonald. "We have seen firsthand the healing power of the Vietnam Wall in Washington DC and we are hopeful that the Middle East Conflicts Wall Memorial will provide the same benefits for our OEF and OIF vets."
This is a special event with a separate application process.
Interested veterans may go to
www.oldgloryhonorflight.org
to secure an application. Corporate partners are encouraged to contact Old Glory honor Flight to discuss sponsorship opportunities.
Old Glory Honor Flight also invites other veteran-centered non-profit organizations to participate in Operation at Ease.
They may contact us at
operationatease@gmail.com
for more details
.
Emanuel Lutheran Church
Blood Drive
Tuesday, Oct. 20th

1 - 6 p.m.
Monthly Business Briefing / Networking Session

Wednesday, October 21st, 2015
** St. Joseph Residence Chapel **
Please Park on Road
Please be sure to attend this exciting educational and networking opportunity for Chamber members. On the third Wednesday of each month from 8 - 9:15 a.m. join the Chamber in the St. Joseph Residence Chapel (please park on the road) for our monthly business briefing / networking session.
St. Joseph Residence will provide coffee and snacks for each session. Come join us and learn what's happening with the Chamber and each other. Each of you will be given the opportunity to introduce yourself and your business and share something about your business that you want others to know. Use this opportunity to promote and educate yourself with the offerings of other Chamber members. In addition, we encourage you to invite either an existing Chamber Member, a prospective Chamber Member or a public service person to the meeting. We will have a great prize drawing and a lot of networking opportunities.
A monthly reminder will be sent out to everyone on our distribution lists on Monday the week of the sessions. If you are not on our listing and would like to be added let us know. We hope you can join us! If you have any questions please call the Chamber office at (920) 982-5822 between 8 a.m. - 4:30 p.m. or visit www.NewLondonChamber.com/Events/MonthlyBusinessBriefing.
Old Glory Honor Flight of

Northeast Wisconsin
in partnership with the
Green Bay Packers
proudly present
Mission 33 - The Green and Gold Flight
October 21, 2015
To celebrate America's veterans and to commemorate the 50

th

anniversary of the Packers' Super Bowl I victory, Old Glory Honor Flight, in partnership with the Green Bay Packers proudly announces a special Honor Flight Mission. This special flight will take place on October 21st, 2015 and will feature several members of the Packers' Super Bowl I team acting as escorts for our WWII and Korean War veterans as they tour the memorials in our nation's capital.
Old Glory Honor Flight Mission 33, which is unofficially dubbed the 'Green and Gold Flight,' will feature 85 veterans of World War II and the Korean War as the guests of honor and will be highlighted by the former Packer players acting as escorts.
"We all remember the Packers of the 1950's, 60's and 70's as they wore the green and gold but we should also remember that many of those players also wore the red, white and blue as members of the United States military, so we feel that this is a natural fit" said Old Glory Honor Flight Treasurer, Diane MacDonald. "We are humbled to have a world class organization like the Packers help us show our veterans how thankful the nation is for their service."
As usual, the public is invited to the welcome home celebration at the Appleton International Airport on October 21st at approximately 8:15 pm. The airport will offer free parking for this emotional event.
THURSDAY
October 22, 2015
10 a.m. - 7 p.m.
FOOD * DRINKS * MUSIC * FUN
SCHEDULE OF EVENTS
10 a.m. - 6 p.m.
Open Houses at all Participating Businesses
6 - 7 p.m.
Chili Cook - Off - Taste Testing and Voting
Held at Crystal Falls Banquets & Catering
6 - 7 p.m.
Music by YO DJ Entertainment - James Kelley
Meet Your Business Neighbors - Socializing
Held at Crystal Falls Banquets & Catering
7 p.m.
Door Prize winners announced (must be present to win)
Held at Crystal Falls Banquets & Catering

Colton Hidde and Hidde Family Benefit
Bean City Bar & Grill
Sunday, Nov. 1st
12 noon - 6 p.m.
Halloween Candy Exchange
Friday, Nov. 6th

Nashville Country Christmas
4 Night Trip

Fire Fitness Camp
First Class is FREE!
CAP Services Receives Financial Empowerment Grant
CAP Services was awarded a $20,000 Corporation for Enterprise Development (CFED) Family Financial Empowerment Initiative (FFEI) grant to help build the financial capabilities of low-income individuals and families.
See More...
CAP Services Receives HUD-FHA Certification
CAP Services was recently recertified by the Denver Homeownership Center to provide secondary financing assistance in conjunction with FHA-insured first mortgages.
"Recertification allows us to continue to offer people with FHA mortgages our full range of services," said Beth Baar, CAP's Director of Real Estate Services.
CAP offers down payment and closing cost assistance for households with incomes at or below 80% of county median income. Applicants must reside in Marquette, Lincoln, Portage, Waupaca, Waushara, Marathon or Wood counties.
See More...
CAP Services Receives
$250,000 to continue SBA microloans
CAP Services Inc. was recently awarded $250,000 from the U.S. Small Business Administration (SBA) to relend under the SBA's Microloan program.
CAP, which provides business assistance and lending services in Calumet, Marathon, Marquette, Waushara, Portage, Outagamie, Waupaca and Wood counties, was named an SBA micro-lender in 2013, with an initial award of the same amount.
See More...
Olson Joins First State Bank
as Chief Credit Officer

First State Bank recently announced that Lynn Olson has joined its management team as vice president and chief credit officer. She is responsible for the day-to-day oversight and administration of the bank's loans and loan operations.
See More...
Middle and High School Students:
Show your School Spirit and Creativity and
Record a Lip Dub Video and your School could Win $10,000!
Free Frame Sale
Heating for Hunger Food Drive
It is that time of year again.
Hoffman Heating & Cooling, Inc.
is holding it's 3rd annual "Heating For Hunger" food drive. When our service man comes to your house, for every 5 non-perishable food items you donate, you will be given a gift certificate for $5.00 off on your next call or air filter... Up to 10 items. All items collected will be donated to the New London Food Pantry.
Want to Get Involved?
NLPM Invites you to Become a Volunteer
New London Public museum is always looking for people who are interested in learning new things, meeting other people and having a good time. At NLPM we have lots of opportunities for volunteers. Stop by the museum to find out more about...
Educational Programming
- teaching, sharing or helping. If you enjoy working with students, adults and/or families, then join us as an educational volunteer as we help our community discover new things. Programs take place at the museum as well as other locations around the area.
Museum Sitters
- a great chance to get to know the museum, its visitors and some new people. Sometimes we need help taking care of the museum and greeting guests. If you have a bit more time to commit, this is a great opportunity for you! Some training is involved.
New London Aquatic & Fitness Center Calendar

New London United Methodist Church
Live Music - Fresh Worship
Mondays at 6:30 p.m.
Sassy Sarah Yoga
Regular Classes
Thursday Evenings at 6 p.m.
and
Saturday Mornings at 8:30 a.m.
Sarah Bohm offers Thursday night yoga classes at 6 p.m. in addition to her regular Saturday 8:30 a.m. class. Classes are held at 515 Fremont St. in New London.
Cost is $11.00 per class, with a $1.00 donation going to B.A.B.E.S. of New London. Also available is a 5 - Class Pass for only $45.00 (Cash or check only).
Each class is one hour - all levels welcome! For more details contact Sarah at (920) 858-6610.
On Saturday, Sept. 12th, Sarah will not be holding her regular scheduled Saturday morning yoga class due to a FREE class that Sarah will be holding following the
5K Run / Walk at
the Cheese and
Sausage
, Fall Family Fest.
The class will be held at 10 a.m. located at River Trail Park, 205 S. Shawano St. in New London.
Join us at the Wolf River Market Place...
The Forward New London group is proud to introduce "The Wolf River Market Place". It is an outdoor shopping experience located in Bucky's Restaurant parking lot. The Market Place will be open weekly on Saturdays through Oct. 31st from 8 a.m. - 2 p.m. The market is open to produce vendors, flea market vendors, artists, antiques, non-profits, cottage industries, small businesses etc. The cost is $5.00 per Saturday or $25.00 for six weeks. To register or to get more information please call Rita at (920) 810-4480.



Click here for Complete Community Events Calendar
New London Area Chamber of Commerce
Phone: (920) 982-5822
www.NewLondonChamber.com