In This Newsletter, May 2016:
:

ICS releases paper on the economic impact of Pre-K in
Los Angeles County
While the academic benefits of high-quality preschool are well documented, few studies attempt to measure the local economic impact that early care and education programs have on communities. The findings of this new report break down the economic impact at the parent, child and provider levels both in the short and long term.
ICS officially released the paper on April 28 in Washington, DC during the Los Angeles Area Chamber of Commerce's annual Access DC events.
Before the official release of the paper, ICS also held a congressional briefing for the Los Angeles County congressional delegationand other congressional staff about the findings of the research.

ICS Annual Research Symposium paper submissions due this week and early bird registration rate expires
This October, ICS will host its fourth annual Early Childhood Research Symposium in partnership with the University of North Carolina, Charlotte, College of Education. The deadline for early bird registration and the call for papers is June 1, 2016. After June 1, registration will increase from $60 to $105.
The Call for Papers, which solicits poster and paper presentations, is aimed at engaging policy makers, practitioners, researchers, and others who are advancing research out of the traditional "box" of early childhood. ICS seeks research papers and proposals focused on highlighting early childhood research impacting the health, development, and safety of young children, and the communities and contexts in which healthy development occurs. We are especially excited this year to offer monetary awards for excellent research from early career professionals.
Registration and more information on the call for papers can be found on the symposium website,

Race, Justice, and the Young Child In America
As part of the Institute's Leadership for America's Young Children initiative, we are pleased to announce details for our upcoming Race, Justice, and the Young Child in America leadership seminar. Presented in collaboration with the Children's Trust of South Carolina at the Inn at Middleton Place in Charleston, South Carolina, this seminar will encourage leaders to think deeply and critically about the history and future of race and justice in America and impacts on young children. Moderated by Howard University's Law School Dean Danielle Holley-Walker, this seminar will provide a neutral forum in which leaders can reflect critically and cultivate a deeper understanding of their won leadership on behalf of all young children in America. More details and information on how to apply will be available at
www.childhood.systems
.

ICS hosts second annual Future Forum in Bodega Bay, California
ICS hosted its second annual Future Forum, the signature annual event of our Leadership for America's Young Children initiative, in Bodega Bay, California, May 11-13. We were pleased to draw 32 rising leaders from across the country and across sectors who are all deeply committed to accelerating and leading change for all young children to participate in the 2016 Forum.
Sessions were led by Grady Powell from Openfields, Tracy Benson from the Waters Foundation and Systems Thinking Group, and Dylan Hendricks from the Institute for the Future. During sessions on forecasting and systems leadership, participants considered forward-leaning questions like:
How will virtual reality and immersive technologies change the provision of child care and home visiting services?

How can early childhood systems leaders lead like futurists rather than bureaucrats?

How can we ensure that urban policy becomes children's policy given the dramatic migrations globally from rural areas to cities?

What can the child care sector learn from the dramatic rise of co-working around the world?
In our next newsletter, we will share reflections from the participants and some responses to these and other questions.

ICS was pleased to be a sponsor of the 7th Annual Help Me Grow (HMG) National Forum, welcoming 26 state HMG affiliates to Greenville, SC. The 2016 Forum was hosted by HMG South Carolina and held May 23-26. Prior to the Forum, ICS hosted a pre-conference policy workshop for participants. ICS Executive Vice President Joe Waters later participated in the plenary panel session, Transformative Funding, alongside Tana Ebbole of the JPB Foundation and Richard Sussman of the Hartford Foundation for Public Giving. The panel was facilitated by Paul Dworkin, the HMG National Center's Founding Director.

ICS welcomes Southern Education Leadership Initiative Fellow
We are pleased to welcome Jostin Grimes, our 2016 Southern Education Leadership (SELI) Fellow, to the Institute for the summer. Jostin is a student at Morehouse College in Atlanta and will work from our Greenville office this summer on several projects related to addressing the education achievement gap in the early years. Thank you to the Southern Education Foundation for making this opportunity possible for organizations and students working in education across the Southern United States. We look forward to sharing his work with you in the coming months. Welcome, Jostin!

Megan Carolan (Associate Director for Policy Research) and Sara Ryder, M.D. (Greenville Health System Departments of Pediatrics and Family Medicine; Member, ICS Research Committee) participated in the
National SmartStart Conference
in Greensboro. Their presentation, Turning The Page: The Next Chapter in Early Literacy Interventions, explored innovative, community-based literacy initiatives that can develop early literacy skills in multiple settings. Are you involved with an early literacy initiative making a difference for kids outside of the classroom? Email
Megan
to discuss!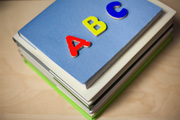 Pay for Success
Congressional Hearings on Pay for Success
May was a busy month for congressional action on Pay for Success financing for early childhood. The US Senate Finance Committee held a hearing on evidence-based policy on May 10, prominently featuring the Social Impact Partnership Act. Nine senators asked engaging questions about how Pay for Success works, Senator Scott discussed South Carolina's expansion of Nurse Family Partnership, and Chairman Hatch committed to passing Pay for Success legislation this year. The next day, the US House Committee on Ways and Means voted to pass a very similar bill (H.R. 5170), after a similarly engaging hearing. ICS submitted comments to the record of those hearings, which are available online.
Special Education in the Context of Pay for Success
Results were released this week from the Chicago Pay for Success project which expands the city's well-known Child Parent Center model. Evaluators determined that children who attended the expanded CPC programs met the deal's aggressive and pre-determined goals for improved Kindergarten readiness. Fifty-nine percent of the first cohort, consisting of students eligible for free- or reduced- lunch, arrived at kindergarten scoring above the 50th percentile on at least 5 out of the 6 tested domains. Two-thirds of the students scored above the 50th percentile on 4 of the 6 domains.
The evaluation released this week only reports on kindergarten readiness, and it will eventually report on reduced special education placement and increased third-grade literacy. While there is vast agreement about preparing children to learn in the early years of school, some advocates worry that incentivizing reduced special education placement could threaten years of progress in securing children the learning supports to which they are entitled. It is helpful to consider this outcome in the context of the broad educational goals of CPC and pre-K program generally.
Citywide Proposal to Help Children Catalyzed by ICS PFS Feasibility Study
ICS recently presented the findings of its Pay for Success feasibility study with the City of Spartanburg. The study explored whether PFS financing could be used to develop a comprehensive Continuum for Families in Spartanburg, including: home-visiting, parent education and support, and early care and education programs. This continuum, developed through intensive work with stakeholders, providers, and leaders in the community, offers targeted services to families facing challenges as well as universal support to strengthen all families' capacities. ICS will work with the City of Spartanburg to pursue a combination of impact investors and philanthropic contributors to achieve this vision through PFS financing.
ICS participates in national special education conference
ICS participated in a
session
on the opportunity for Pay for Success to improve special education at the recent Inclusion Institute, sponsored by the Frank Porter Graham Institute. Megan Carolan, Associate Director for Policy Research, was pleased to join Libby Doggett of the U.S. Office of Early Learning and Ruth Ryder of the U.S. Office of Special Education Programs to lead a discussion on the current uses of Pay for Success in early childhood as well as potential opportunity to expand opportunities for children receiving special education services. [screen shot of the title slide attached in case you want a photo]