Editor: Wendy Fluckiger-Brown, BS, RN, HWNC-BC, LAc

News From AHNA


Vol. 15, No. 7
Mumps virus

Image courtesy CDC

The sudden spike of mumps cases in the US, which have been reported in 37 states so far this year, may increase concerns over the safety and efficacy of the measles, mumps, and rubella vaccine, as 92% percent of youths ages 4 to 18 who developed mumps during the outbreak in Arkansas received two doses of MMR vaccine. A CDC panel with outside experts will reconvene in mid-April to determine the cause of increasing mumps prevalence as well as how to curb the disease.

(

STAT

, March 29, 2017)

Sharp HealthCare's pre-hospice Transitions program, which provides in-home care for elderly patients near the end of life to keep them out of the hospital, saved more than $4,200 per month in spending on cancer patients and almost $3,500 on those with heart failure, according to a 2016 study. Physicians, hospitals, and insurers are seeing value in this growing palliative care trend and are looking for ways to pay for pre-hospice programs.

(

Kaiser Health News

, March 27, 2017)

Children ages 6 and younger who drank a serving of 100% fruit juice daily didn't have clinically significant weight gain after a year, compared with those who didn't drink juices, researchers reported in Pediatrics. The findings, based on a meta-analysis of eight studies involving more than 34,000 children, also showed no weight gain among children ages 7 to 18 who consumed a single daily serving of pure fruit juice.

(

HealthDay News

, March 23, 2017)

CDC researchers reviewed data for nearly 1.3 million commercially insured adults without cancer and found that the probability of long-term opioid use sharply increased after five days of therpay, as well as after a second prescription and a 700 morphine-milligram-equivalent cumulative dose. The findings in the Morbidity and Mortality Weekly Report also showed that only 2.6% of patients continued opioid therapy for a year or more.

(

MedPage Today

, March 16, 2017) (free registration)




MRSA at 20,000x magnification
Photo courtesy NIAID

A new US-UK alliance known as CARB-X, short for Combatting Antibiotic Resistant Bacteria Biopharmaceutical Accelerator, said it will invest in 11 biotech companies to speed development of new antibiotics for treating deadly superbugs. Projects are working on potential new classes of antibiotics and exploring new ways of targeting and killing bacteria.

(

Reuters

, March 30, 2017)




According to a study in the

Annals of Family Medicine

, 79% of patients and 74% of clinicians said allowing patients to type agendas into the EHR note before their appointments improves communication between patients and clinicians. The practice may also lead to improved health care because it allows patients to voice their concerns and helps clinicians understand patient priorities.

(

Healthcare Informatics

online

, March 15, 2017)

According to a recent survey, nurse practitioners and physician assistants report high job satisfaction and growing salaries.

(

Becker's Hospital Review, March 28, 2017)




Click on title to read article.

Awards with an April 15 Deadline


Don't miss the upcoming opportunity to recognize and celebrate nurses who are dedicated to the practice and advancement of holistic nursing. The April 15, 2017 deadline for AHNA awards and scholarships is coming up fast, so get your application submitted soon!

Charlotte McGuire Scholarship Award- Undergraduate and Graduate
Holistic Nursing Rising Star Award
Holistic Nurse of the Year Award
Lifetime Achievement Award
Excellence in Holistic Nursing Education Award
AHNA Service Award
Media Award - New in 2017
Policy Maker Award - New in 2017

AHNA is happy to introduce new awards for 2017. These awards seek to recognize those who advance public policy or media coverage that furthers the goals of holistic nursing.





AHNA Advocacy Policy Maker Award

This award is intended for the AHNA to recognize an Advocate/Legislator who supports holistic nursing in policy formation and/or legislation.

Criteria includes (but not limited to):

Demonstrated long-term commitment to holistic living

Outstanding leadership in his/her field

High personal integrity

AHNA Media Award

This award is intended for the AHNA to recognize reporters, editors, other media personnel and citizens, websites, and mobile apps that have effectively delivered holistic nursing messages to the public.

Criteria includes (but not limited to):

Target audience for the media piece is the public at large

Nurses, their perspectives, and nursing are presented accurately and without stereotyping

The story reports on a topic of holistic nursing with depth and accuracy

Consideration will be given to the total audience reached

Items must have aired or been published within the year between the annual AHNA Conferences




To nominate someone for either of these awards, please click

here

to find the application form.
Be a Nurse Coach Now, or use CE's for Nurse Coach Recertification
Learn the principles of health behind the Resilience Paradigm, transforming all of heathcare through Nursing
The Resilience Paradigm is the new and long-sought paradigm. Human resilience is the most critical aspect of our survival as a species.
The logic of the new paradigm was brought to nursing in 2015 at the 5th Annual Texas Regional Holistic Nursing Conference.
C101 ESSENTIALS and C102 UNDERSTANDING--the core of The Resilience Paradigm.
C103 SHARING--coach others through the authentic self.
C104 PRACTICE--take this new understanding into your practice setting.
AHH Coaching Program ONLINE meets requirements for BOTH Nurse Coaching and Holistic Nursing certification exams, offered by AHNCC.

AHNA Regional Conference:
Madison, Connecticut - May 12, 2017

Holistic Self-Care: Your Secret Power for Enhancing Patient Care
. The Keynote will be AHNA Treasurer Barry Gallison, DNP, MS, APRN-BC, NEA-BC, CPHQ, AHN-BC.
Conference topics include: Therapeutic Touch, Yoga for Self-Care, Laughter and Self-Compassion
When: 9AM to 5PM Friday, May 12, 2017

Where: Mercy by the Sea Retreat Center, Madison, Conn.
Cost: The $75 registration fee includes lunch, as well as, 6 continuing education hours.

For overnight lodging call Mercy by the Sea at 203-245-0401 or email betty@mercybythesea.org for a first come, first serve discounted rate of $115 per night, per person.
Exclusive Offer for AHNA Members:
Save over 50% on Holistic Nursing Practice Subscription!

Sponsored Listing
For over 30 years, Holistic Nursing Practice has published the latest research and developments in holistic nursing from all around the world.
This award winning, peer-reviewed journal is published six times per year and includes articles on a variety of interdisciplinary holistic topics, including theory-based interventions and outcomes, innovations in complementary alternative medicine, ethical-legal issues related to holistic nursing practices, and evidence based applications of herbals and nutritional supplements.
AHNA members use the below promo codes to purchase HNP from
Shop.LWW.com
:
"WHK139PH" reduces print & online subscription to Holistic Nursing Practice to $62.99.
"WHK139OH" reduces online-only subscription to HNPjournal.com to $56.99.
AHNA Releases Holistic Pain Relief Tool Kit
In response to the chronic pain and opioid abuse epidemic, AHNA has released the first section of its
Holistic Pain Relief Toolkit
to educate and support nurses in using evidence-based non-pharmacologic approaches in their practice.
"The Holistic Nurses' Pain Relief Tools for Patients & Self-Care" is a much needed guide that is a great resource for implementing the time-tested non-pharmacologic approaches to comfort and pain relief that are safe and effective!" said Carole Ann Drick, PhD, RN, AHN-BC, President of AHNA.
The first section of the Toolkit is a 2-page pdf designed to be a quick guide to nursing pain management interventions that are simple, safe and effective. Nurses are encouraged download, print, and share the Holistic Nurses' Pain Relief Tools for Patients & Self-Care:
www.AHNA.org/holistic-pain-tools
Sponsored Listing
Healing Beyond Borders
is one of the only non-profit Healing Touch service organization endorsed by AHNA. The
HTI Healing Touch Certificate Program
is a nursing based multi-level CE program in energy therapy for nurses, massage therapists and other allied health professionals. Preparing Certified Healing Touch Practitioners and Instructors since 1996 and providing consultation in research and integrative health.
2017 AHNA Conference, 21st Century Holistic Nursing: Reshaping Health & Wellness

June 5-10, 2017, Rancho Mirage, CA
Time really flies! There are 8 DAYS left to register for Conference at the Regular Rate!
The deadline for the Regular Registration Rate is

Saturday, April 15, 2017

!!
If you find you have trouble submitting your registration online, all faxes and emails with issues sent prior to midnight PDT will be honored.
If you are registered, you can still add Pre-Conference Workshops and Optional Activities. These prices will not go up, so it's not too late!!
A Call for Silent Auction, Marketplace and Raffle Items for Rancho Mirage 2017!
| | |
| --- | --- |
| | |
| | Charlie McGuire at an AHNA auction |
Continuing this year the annual raffle and silent auction will be dedicated to increasing the Charlotte McGuire Endowed Scholarship Fund. The success of our Silent auction depends on members donating special, unique and irresistible items ($100 minimum value).
The Holistic Marketplace will return; so bring your items worth $10 or more and donate them to the holistic marketplace (located adjacent to the AHNA gift shop). Then, browse and shop for newfound treasures.
We'll be looking forward to your fabulous auction items and valued treasures that can bring in both big bucks and big laughs. If you would like to contribute an auction or marketplace item, mail to:
Lori Johnson
319 Lila Ln
El Cajon, CA 92021
Lori is a 2017 Conference Planning Committee member.
Visit
www.starwoodmeeting.com/Book/AHNA201

7
o
r call (760) 328-5955 to make your reservation directly at the Westin Mission Hills Resort and Spa.
REMEMBER, the AHNA $139 room rate will be honored from June 2 - June 13 for extended stay in sunny California!


Learn More
Jin Shin Jyutsu Professional Practitioner Course
Sponsored Listing
Atlantic Health System and the Mary Burmeister Institute present a newly designed curriculum in the art of Jin Shin Jyutsu. Jin Shin Jyutsu is a gentle, non-invasive form of energy medicine that restores harmony and balance. This course offers a three-level curriculum that runs for nine weekends over a period of one year. The program provides the knowledge and skills needed to practice in a variety of professional settings. CE's available for health professionals. For more information, visit http://chamberscenterforwellbeing.org/learn/professional-calendar
AHNA Continues Our Support for National Nurse Act
AHNA will continue to support the National Nurse Act policy initiative. The Act's goal is to elevate and enhance the position of the Chief Nurse Officer of the USPHS to bring more visibility to the critical role nursing occupies in promoting, protecting, and advancing the nation's health.
This is done to combat the rising epidemics of preventable conditions ranging from obesity to opioid addiction, that nurses are uniquely aware of. It is AHNA's belief that the Chief Nurse Officer (CNO) of the U.S. Public Health Service/ National Nurse for Public Health would strengthen efforts by nurses in every community to assist in initiating a nationwide shift to prevention to yield improved health outcomes. The federal legislation was reintroduced again in 2017 in the Congress for consideration.
Read the Act Summary Here
.
Serving on AHNA National Level Committees - Invitation to Apply
Deadline Monday May 15th
AHNA is currently seeking members to participate at the national level in the committee work needed to advance the nursing specialty of holistic nursing. The AHNA Committees being solicited for appointment now are the following: Education; Practice; Research and HEALTH Advocacy. By applying for consideration for Committee appointment, members acknowledge that they understand the appointments are for a minimum of two years and they plan to be an active, engaged participant by submitting their name. To serve on the Education Committee, a minimum of a BSN is required.
Learn more
.
Positive energy is generated when passion for a cause exists. AHNA committees will be expanded so that we can meet the growing demand for knowledge and action about our specialty area of nursing practice. We want the process to be inclusive and honor those who are volunteering to serve now and will continue to serve, and to recruit new members with fresh ideas and enthusiasm.
The AHNA Board of Directors will make the new Committee appointments and they will be announced in the fall for service to begin January 1, 2018. Current committee members will continue to serve as we increase our participation numbers for committees, retaining their wisdom and expertise as we move forward.
Learning with AHNA
Ever wonder: "How can I use essential oils in my nursing practice?" AHNA is experiencing increasing interest from nurses and other health professionals wanting to know how to use essential oils in healthcare. In response, AHNA will offer a
3-part evidence-based webinar series on aromatherapy
. Please join us for:
"The Power & Pleasure of Aromatherapy for Self-Care" on Wednesday, April 19 at 1 p.m. EDT Register now.
"The Power of Essential Oils to Enhance Patient Care" on Wednesday, May 17 at 1 p.m. EDT
"Aromatherapy Challenges & Successes in Healthcare Facilities" on Wednesday, June 20 at 1 p.m. EDT
These webinars are FREE to listen to. Or you can receive 1 CNE contact hour for each webinar at $8 for members and $10 for nonmembers.
Register here
.
The American Holistic Nurses Association is accredited as a provider of continuing education by the American Nurses Credentialing Center's Commission on Accreditation. Provider approved by the California Board of Registered Nursing, Provider # 10442
Friday, May 12, 2017 at 1 PM EDT (12:00 pm CDT, 11:00 am MDT, 10:00 pm PDT)

To Register: please call (800) 278-2462.
To participate:
Shortly before the Journal Club is set to start, please call into (641) 715-3294 and use passcode 864970#
After conducting a survey of AHNA members requesting presentations that connect research to practice, the Research Committee began offering a quarterly Journal Club. (For Members Only) The purpose of the Journal Club is to read, evaluate, and discuss research related to holistic practice. During each Journal Club presentation, Research articles from the Journal of Holistic Nursing will be discussed so that all members will have online access to the articles. Although there will be a presentation, the richness of the Journal Club comes from participants sharing experiences and strategies for improving holistic care.
Future Journal Club Dates
AHNA's Nurse Networking Calls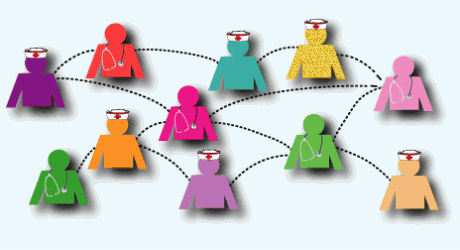 Have you ever wanted to talk with, or even simply listen to, other holistic nurses sharing their ideas, hopes and experiences?
Have you gone to the annual conference and made great connections, only to return home and wish you had that kind of community all year?
If so, you are warmly invited to attend
AHNA's Nurse Networking Calls
. On each live conference call, a small group of ten to twelve participants and a facilitator connect and share their thoughts, feelings and experiences around a holistic nursing topic. It's like a virtual Sharing Circle!
This is different from a discussion. Instead, we begin with a centering exercise then support each other and honor each other's path by holding space for each person while they are speaking. Each call lasts about an hour.
May: What are you doing to reshape health and wellness?
May 9, 2017: 9 PM EDT (8:00 pm CDT, 7:00 pm MDT, 6:00 pm PDT)
May 10, 2017: 11:00 am EDT (10:00 am CDT, 9:00 am MDT, 8:00 am PDT)
Join the 2017 Integrative Nurse Coach Certificate Program (INCCP) and the Clinical Nutrition Program
Sponsored Listing
JOIN THE 2017 INTEGRATIVE NURSE COACH CERTIFICATE PROGRAM (INCCP) AND THE CLINICAL NUTRITION PROGRAM

APPLY TODAY!

888.772.INCA

10% discount for AHNA members



Come join the International Nurse Coach Association
's
(INCA) exciting 2017 Integrative Nurse Coach Certificate Program (INCCP) and the Clinical Nutrition Program. The INCCP teaches how to integrate health and wellness coaching knowledge and skills into your current work and in diverse healthcare settings. Integrative Nurse Coaches are fulfilling their professional commitment and in seeking new career options for improving the health of our nation and our world. At completion of the INCCP, you will be eligible to take the National Certification Exam in Holistic Nursing and Nurse Coaching.
Florida Atlantic University - Boca Raton, Florida
Home Study (Supervision/Remote) February 12-June 18, 2017

Module 2 (Onsite) June 19-23, 2017
Harmony Hill Retreat Center - Union, Washington
Home Study (Supervision/Remote) March 27-September 22, 1017

Module 2 (Onsite) September 26-October 1, 2017
Kripalu Center for Yoga and Health - Stockbridge, Massachusetts
Clinical Nutrition and Functional Medicine for Nurses: An Integrative Nursing Approach April 19-22, 2017

CorMaria Retreat House - Sag Harbor, New York
Module 1 (Onsite) May 8-12, 2017

Home Study (Supervision/Remote) May 13-October 22, 2017

Module 2 (Onsite) October 23-October 27, 2017



Pacific Pearl - San Diego, CA
Module 1 (Onsite) October 4-8, 2017

Home Study (Supervision/Remote) October 9, 2017-April 10, 2018

Module 2 (Onsite) April 11-April 15, 2018
AHNA Partners with ANA for Stress Awareness for Nurses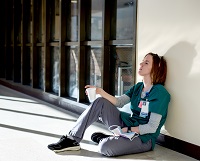 AHNA's compiled list of
stress management resources on the AHNA website
is being promoted and has been linked to the
ANA website
and ANA's social media as part of a focus in April on Combatting Stress in Nurses as part of the year of the healthy nurse.
We know that stress often affects the health of nurses and sometimes even the outcomes of patients and patient care. Furthermore, it undermines nurse retention rates and can even hurt the financial well-being of healthcare organizations. In order to combat stress ANA has released a series of stress management tools on their own website at:
www.nursingworld.org/healthynurse2017-april
Additionally, ANA linked AHNA's own resource page through their awareness campaign.
American Academy of Nursing Now Accepting Applications for Jonas Policy Scholars Program
The American Academy of Nursing has opened applications for the Jonas Policy Scholars Program, an initiative generously supported by the Jonas Center for Nursing and Veterans Healthcare to support early-career scholars who will contribute to shaping nursing practice, education, and research policy. The Jonas Policy Scholars Program is a two-year fellowship program in which up to six highly qualified doctoral and post-doctoral students in nursing will be selected annually to learn about the work of the American Academy of Nursing. The 2017 Jonas Policy Scholars Program will begin in October 2017. The selected Scholars will meet at the Academy's 2017 Policy Conference, October 5-7 in Washington, DC. Scholars' travel, hotel, and registration for the conference will be covered by the program.
Drexel University
Sponsored Listing
April 7 - 9, 2017, Southwest Conference on Botanical Medicine, Tempe, Arizona
Botanical medicine for chronic conditions, outdoor herb walks, medicine-making classes and a panel discussion at Southwest College of Naturopathic Medicine.
CNE information: www.botanicalmedicine.org or 541-482-3016.
April 28 - 30, 2017, Renewal Retreat for Nurses, Phoenix, AZ
This event will provide you practical skills toward cultivating balance and integration of your physical, intellectual, emotional, spiritual, personal and professional wellbeing and vitality. Presenters will lead us through heartful skills and relaxation techniques that will build resiliency into your daily life.
Check out the
retreat program
to learn more. Co-sponsored by the Arizona Nurses Association - your AZNA membership offers you a significantly discounted rate -
register today
!
May 12, 2017, Holistic Self-Care: Your Secret Power for Enhancing Patient Care, Madison, CT
,
AHNA Regional Conference. 6 CNE. Mercy by the Sea, 167 Neck Road. Barry Gallison,
DNP, MS, APRN-BC, NEA-BC, CPHQ, AHN-BC, Keynote. Registration Open
May 12, 2017, 7th Annual Integrative Nursing Conference: Weaving Integrative Therapies into our Tapestry of Caring,

Lombardo's, Randolph, MA
,
Learn about incorporating integrative therapies into daily care and practices to promote nurse resiliency. Lourdes Lorenz-Miller, President Elect, AHNA, & Brian Luke Seaward, expert in stress management, mind-body-spirit healing Website:
http://bucme.org/live/2114
June 2- 5, 2017, Medicines from the Earth Herb Symposium, Black Mountain, NC
Theme: Inflammation, chronic disease and botanicals. Beautiful location in the Blue Ridge Mountains near Asheville, NC. Information on CNE: www.botanicalmedicine.org or 541-482-3016. Early-bird registration ends April 12.
June 5-10, 2017, AHNA 37th Annual Conference, Rancho Mirage (Palm Springs), CA
,
www.ahna.org/Events/Annual-Conference
June 25-27, 2017, Anne Boykin Institute for the Advancement of Caring in Nursing's
2017 Summer Academy

----

Interprofessional Partnerships Grounded in Caring Science,
Boca Raton, Florida
All health care professiona
ls
who want to create the best experience for their patients through caring are welcome. Engage in spirited dialogue with evocateurs from major disciplines - see their professional accomplishments on the Anne Boykin Institute for the Advancement of Caring Science website: nursing.fau.edu/outreach/anne-boykin-institute. For more information contact: Dr. Anne Boykin
at
boykina@health.fau.edu
September 8, 2017,
Holistic Self-Care: Your Secret Power for Enhancing Patient Care
, Rochester, MN
,
AHNA Regional Conference. 6 CNE. Assisi Heights Spirituality Center, 1001 14th. Street NW. Lourdes Lorenz-Miller, DHA-abd, MSN-IH, RN, AHN-BC, NEA-BC Keynote.
June 4-10, 2018, AHNA 38th Annual Conference, Niagara Falls, NY
Note:
= AHNA event.
= AHNA Local Chapter event. Other events are sponsored or partner listings. To learn more about advertising with AHNA, click here
.
Florence Nightingale Commemorative Moment

The Florence Nightingale Commemorative Moment began in 2000 as a celebration of Nursing's preeminent contributor and ended up launching a worldwide movement. The Nightingale Moment takes place Friday, May 12 at noon (your local time). At that moment, every nurse around the world is encouraged to take a moment of silence or create a healing ceremony in celebration and dedication of holistic nursing. Doing so will create a wave of healing consciousness as nurses world-wide observe this moment.
Our collective goal is to reach every nurse in the world with this message. Please distribute this message by letter, phone, fax, e-mail, meetings, networks, and by word of mouth. Visit our website for suggestions on how you can celebrate the Nightingale Moment.
Sponsored Listing
Expand your Professional Scope of Practice
Educate, Advocate, Coach®
Earn Provider Credentials with our Institute for Credentialing Excellence nationally accredited program!

Qualify for National Provider number (NPI) & Professional liability insurance. Receive expertly prepared billing manual & 200 ANCC CNE contact hours.

Work as a Health and Wellness educator within medical environments or your own practice!


Holistic Nursing Takes Columbus by Storm
The Regional Conference in Columbus, OH, Friday, March 31, was an incredible success! Our membership and interested nurses showed up in force at Capital University, with 97 people registering to learn about holistic nursing and self-care.
The event hosted several exceptional presenters, with the keynote being AHNA President-Elect, Lourdes Lorenz-Miller, RN, DH(c), MSN, AHNBC, NEA-BC of Murphy, NC. Special Thanks to our Presenters! Deborah Shields, AHNA PhD, RN, CCRN, QTTT, AHN-BC, Board of Director at Large, of Bremen, OH, Kerry Fankhauser, MSN, RN of Columbus, OH, Karen Fink, RN, BSN, HNB-BC, LMT, CLL of Cleveland, OH, Mary Duennes, RN, BSN, HTC/I of Cincinnati, OH and Debra Van Kuiken, PhD, RN, AHN-BC of Anderson, OH.
Attendees were educated on self-care and why it is essential to personal health and quality patient care. Topics focused on the interrelationship of mind, body, spirit self-care for nurses and self-care practices.
| | |
| --- | --- |
| Lourdes M Lorenz-Miller (standing) | Deborah A. Shields (at right) |
Business Opportunity
Sponsored Listing
Business Opportunity with Dr. Christiane Northrup
Join Team Northrup, a global wellness movement with other like-minded holistic entrepreneurs. Receive business training, coaching, wellness products and services to build a revenue stream, monthly live inspirational calls with Dr. Northrup and the ability to use her name when marketing your business. Contact Carol Ebert, (507) 313-4515,
carol@carolebert.com
American Academy of Nursing Designates Dr. Jill Bormann as Academy Edge Runner for Mantram Repetition Program
| | |
| --- | --- |
| | |
| | Jill Bormann |
AHNA member
Jill E. Bormann
, PhD, RN, FAAN of San Diego, CA was recently designated as an Academy Edge Runner for the Mantram Repetition Program (MRP): Mind-Body-Spiritual Approach to Symptom and Stress Management by the American Academy of Nursing.
Dr. Jill Bormann was recognized for her 18 years of research on spirituality's influence on health. Her Mantram Repetition Program has proven to be a viable non-pharmacological option for treating populations suffering from symptoms of psychological distress.
Her research received funding from the National Institutes of Health™ and the Department of Veterans Affairs that contributed to the development of the MRP. The research included Veterans with chronic illness and post-traumatic stress disorder, family caregivers of Veterans with dementia, adults with HIV, childbearing women in labor, and healthcare employees.
Carol Ann Drick Presents Keynote to University of Massachusetts Amherst Conference
| | |
| --- | --- |
| | |
| Pictured Center right, Carol Ann Drick to her left Dr. Linda Lewandiwski, PhD, RN, FAAN | |
AHNA President, Carol Ann Drick, PhD, RN, AHN-BC, presented the keynote entitled: "Self-care as Foundational to the Quadruple Aim in Health Care Facilities," at the University of Massachusetts Amherst, College of Nursing's State of the Art and Science conference on March 30
th
. This year the conference focused on behavioral health in primary care issues, challenges and strategies.
The conference included the latest evidence-based information to better equip primary care providers to meet the challenges of screening for, diagnosing, and managing behavioral health problems, including substance abuse, in patients across the lifespan.
AHNA members names in bold. Do you have an accomplishment to share in Members in Action? Please contact Jacob at communications@ahna.org
2nd International Integrative Nursing Symposium
AHNA Members at the 2

nd

International Integrative Nursing Symposium: Creating Compassionate Healthcare Systems
AHNA was well represented by members presenting and attending the 2nd Annual International Integrative Nursing symposium in Tucson, Arizona, April 5-7, 2017. One of the three Keynote Speakers was a past AHNA Holistic Nurse of the Year; Jean Watson, RN, PhD, FAAN, AHN-BC who delivered an illuminating keynote presentation entitled "Caring Science and Integrative Nursing: An Evolving Foundation for the Discipline of Nursing." AHNA was a sponsoring organization for the symposium. Participants had an opportunity to learn of holistic integrative nursing programs being implemented in institutions throughout the world, share new knowledge and, interact and impact globally the adoption of holistic nursing standards and core values through practices. AHNA also hosted a wine & cheese reception for anyone who wanted to attend. There were about 50-60 attendees at this function.
Carole Ann Drick, PhD, RN, AHN-BC AHNA President with four AHNA Holistic Nurses of the Year (L to R:) Susan Luck, Barbara Dossey, Carole Ann Drick, Jean Watson, Janet Quinn

L to R:

Veda Andrus

,

Carole Ann Drick

and AHNA Holistic Nurse of the Year

Marie Shanahan

Photo taken at AHNA sponsored reception

Photo taken at AHNA sponsored reception
AHNA members who presented at the event:
Barbara Dossey, RN, PhD, AHN-BC, FAAN, HWNC-BC from Santa Fe, NM and Susan Luck, RN, BS, MA, HN-BC, CCN, HWNC-BC from Bay Harbor Islands, FL, Integrative Nurse Coaching.
Jean Watson, RN, PhD, FAAN, AHN-BC from Boulder, CO, Caring Science and Integrative Nursing: An Evolving Foundation for the Discipline of Nursing.
Deborah L. Harbinson, BSN, MHI, RN, HNB-BC from Goodyear, AZ, Using the Psychology of Hur, the Science of Laughter and the Experience of Mirth to Leverage Caregiver Outcomes.
Janet M. Tomaino, DNP, RN, AHN-BC from Duluth, MN, Energy-based Therapies in the Inpatient Setting.
Janet F Quinn, RN, PhD, FAAN from Lyons, CO, An Integrative Nursing Approach to Tending the Human Spirit.
Rachel Marie Trelstad-Porter, RN from St. Paul, MN, Supporting the Healing Process: The Value of Integrative Therapies in a Senior Care Setting.
William "Billy" Rosa, MS, RN, LMT, AHN-BC, AGPCNP-BC, CCRN-CMC from New York, NY, Taming the Mad Elephants: A Beginner's Guide to Compassion.
Mary Elaine Southard, RN, DNP, APHN-BC, HWNC-BC, DiHom from Scranton, Pa, Advanced Practice Holistic Nurse Coaching.
Cynthia Anne Hutchison, RN, DNS, MSN, HTCP/I from Boulder, CO, Utilizing Nurse Externs to Improve Patient Satisfaction with Nursing Communication.
Marie M. Shanahan, MA, BSN, RN, HN-BC from Florence, MA, From Seed to Blossom: Growing Integrative Nursing Practice in Acute Care.
Julie Streeter, BSN, RN, HNB-BC, BCTMB from Maple Plain, MN, Aromatherapy: A Holistic Approach to Symptom Management.
Dana Monday, RN, BSN, RMT from Mililani, HI, Evaluation of an Inpatient Integrative Wellness Model for the Cardio-thoracic Surgical Patient Population.
Susan L. Kagel, RN, BSN, CHTP/I, HNB-BC from Tucson, AZ, Caring and Compassion Fatigue - Building Resilience.
Pamela J. Potter, DNSc, RN, CNS from Portland, OR, Getting in Touch An Integrative Nursing Approach.
Planning Committee members for the conference included these AHNA members:
Arlene Horner, DNP, RN, GCNS, HN-BC; Susanne Marie Cutshall, DNP, APRN, CNS, APHN-BC; Lori Knutson, RN, BSN, HNB-BC; Janet F Quinn, RN, PhD, FAAN; and Margo Halm, PhD, RN, ACNS-BC
Zika Virus Disease Update
AHNA will be carrying a ZIKA Virus Update in each enews for the duration of extensive information being released by health agencies for health professionals.
Zika Update
As of March 29, 2017, there are
4,886 reported
cases of travel-associated Zika infections in the US. The number of locally acquired mosquito borne infections have remained at a total of 222: 216 in Florida, and 6 in Texas. The greatest percentage of locally transmitted cases reported in the US remains in Florida and Texas only.
In US territories (Puerto Rico, US Virgin Islands, and American Samoa) there remains a 147 total travel-associated cases and the total number of locally acquired cases of Zika infection has increased to 38,156. The greatest percentage of cases reported in US territories remains Puerto Rico for both travel-associated cases and locally acquired cases. Puerto Rico has begun reporting cases of Zika retroactively which will result in larger than normal increases in cases.
Pregnancy and Zika
In the United States and the District of Columbia, cases of pregnant women with any laboratory evidence of possible Zika virus infection have increased to 1,617 as of March 14, 2017. In the US territories, cases of pregnant women with laboratory evidence of possible Zika virus infection have increased to 3,363. Women with laboratory evidence include those in whom viral particles have been detected and those in whom there is evidence of an immune response to a recent virus that likely may have been Zika.
As of March 14, 2017, in the US and the District of Columbia, the number of live-born infants with birth defects associated with Zika virus infection in the mother has increased to 54. The number of pregnancy losses (includes miscarriage, stillbirths, and terminations with evidence of the birth defects) has sadly increased 7 after a period 7 month period of no pregnancy losses attributed to Zika. In total, 1,
228 pregnancies have been completed, with or without defects. This number includes those pregnancies that ended in a live birth, stillbirth, miscarriage, or termination.
The CDC is using consistent case inclusion criteria to track brain abnormalities and other adverse outcomes of pregnancy that are potentially related to Zika infection in the mother during pregnancy in the US. Puerto Rico is not using the same inclusion criterion, so the CDC will not be reporting pregnancy data for the territories at this time.
More Information:
AHNCC Certification Schedule
Are you interested in becoming a certified holistic nurse or nurse coach?
Learn more at
www.ahncc.org
Click
here
for Holistic Nurse Certification information and application.
Click
here
for Nurse Coach Certification information and application.
| | |
| --- | --- |
| | |
| | Wendy Fluckiger-Brown |
Wendy Fluckiger-Brown, BS, RN, HWNC-BC, LAc
Wendy received a BS degree with a major in nursing from the University of Wyoming. She later earned a degree in Traditional Oriental Medicine from Pacific College of Oriental Medicine in San Diego, California. A licensed acupuncturist and Chinese herbologist, she has also earned certificates in integrative health administration, case management, guided imagery, and copyediting. She has been an AHNA member for more than 10 years, with board certification in holistic nursing and nurse coaching. She gained writing and editing experience while developing consumer health content for American Specialty Health, where she worked for 12 years.
She can be contacted at
ahna.wfluckigerbrown@gmail.com
Although the AHNA supports the concepts of holism, it refrains from endorsing specific practitioners, organizations, products, services or modalities. Sponsorship of this eNewsletter does not imply endorsement by the AHNA. Opinions expressed in this eNewsletter may not reflect the position of the AHNA.
You are receiving this email from the American Holistic Nurses Association because you are a member of AHNA. If this email has reached you in error please contact membership@ahna.org. If you are a member and wish to change your email address please visit "My Profile" at www.ahna.org.
If you are having trouble viewing this e-newsletter, please view our online archives.